OutKast and A Tribe Called Quest to Battle on VERZUZ
As confirmed by VERZUZ co-creator Swizz Beatz.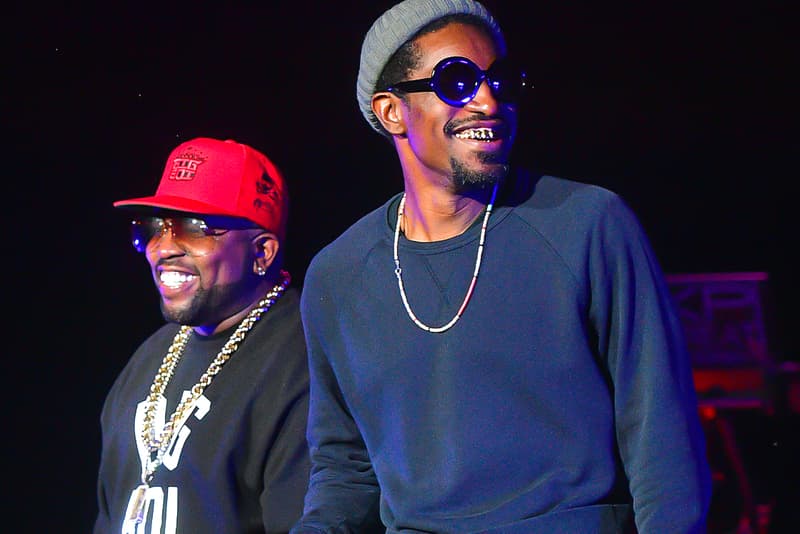 With the second season of VERZUZ just around the corner, co-creator Swizz Beatz revealed what might be the most anticipated battle yet: OutKast vs. A Tribe Called Quest.
Speaking to Kid Capri on Instagram Live, Swizz Beatz seemingly announced the battle by accident but did confirm that the showdown is pending. "I wasn't even supposed to say that, I might have just f*ckd that all up," he told Kid Capri. He continued, "We love them and we got patience, so whenever they're ready, we're ready. Because VERZUZ is not just something for the pandemic — it's something for the culture, permanently. That's what I want people to understand. We got so many lined up, we ain't even start yet."
VERZUZ has seen the likes of Erykah Badu and Jill Scott, DMX and Snoop Dogg, Fabolous and Jada Kiss and more go hit-for-hit on Instagram Live and Apple Music. It's also become a platform for artists to call out those who they believe are in the same bracket, with the likes of both DMX and Snoop Dogg challenging JAY-Z, Juicy J challenging Dr. Dre and Nas and T.I. challenging 50 Cent.
Watch Swizz Beatz and Kid Capri's Instagram Live below. VERZUZ Season 2 is set to return on November 19 with a battle between T.I. and Jeezy.
Swizz Beatz says there will be a Verzuz between A Tribe Called Quest and Outkast ????? pic.twitter.com/gBnVDESqXO

— IG: istillloveher.de (@istillloveher_) November 6, 2020
Elsewhere in music, a suspect has been arrested and charged with the murder of King Von.