Swizz Beatz and Timbaland Looking to Host 2Pac and Biggie Smalls 'VERZUZ' Battle
Possibly marking the platform's first posthumous matchup.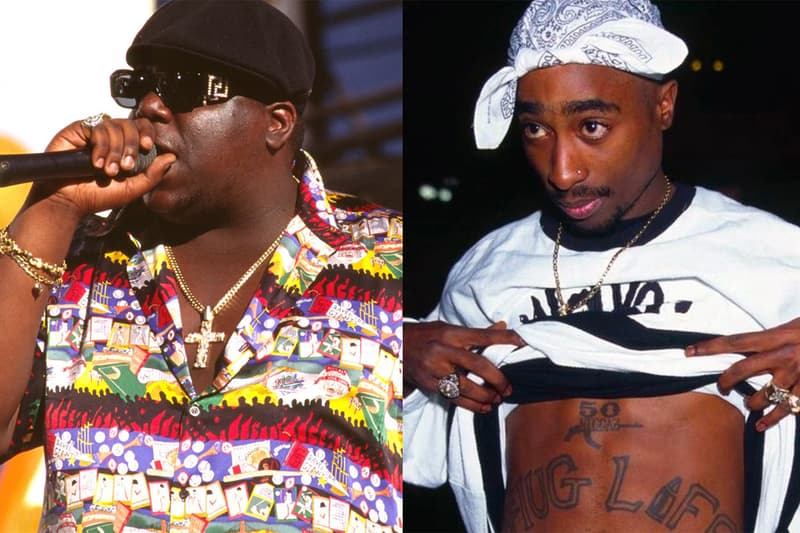 A posthumous VERZUZ battle between 2Pac and The Notorious B.I.G. could be in the works.
In a recent interview with ESPN's Jalen & Jacoby, VERZUZ co-creator Swizz Beatz shared that he wants to "figure out a way" to host his dream battle between 2Pac and Biggie "in a way that the people [are] gonna really love it." Co-creator Timbaland then chimed in and replied, "I got you on that. I got the idea for it. Imma call you later," prompting fans to get excited and curious over the idea of two of hip-hop's greatest in a modern setting.
Timbaland added that he'd also like to do a posthumous battle between Prince and Michael Jackson. Host and former NBA player Jalen Rose asked if holograms were in the mix, but Timbaland simply claimed that he has a few ideas up his sleeve.
VERZUZ has become the platform for artists to celebrate each other's catalogs while showing off their own, and in extreme cases like that of Jeezy and Gucci Mane's, to finally bury the hatchet. This 2Pac v. Biggie Smalls bout, however, is a new addition to the list of highly-anticipated VERZUZ battles following the previously announced OutKast v. A Tribe Called Quest matchup.
Wait 'til you hear this, @THEREALSWIZZZ and @Timbaland give us their "holy grail" @verzuzonline matchups: pic.twitter.com/srEhBRL6I9

— Jacoby (@djacoby) January 22, 2021
In other music news, Nas shared a lavish "27 Summers" visual with DJ Khaled.