Gucci Mane Replaces T.I. for Epic VERZUZ Battle With Jeezy
Going head-to-head after a long history of beef.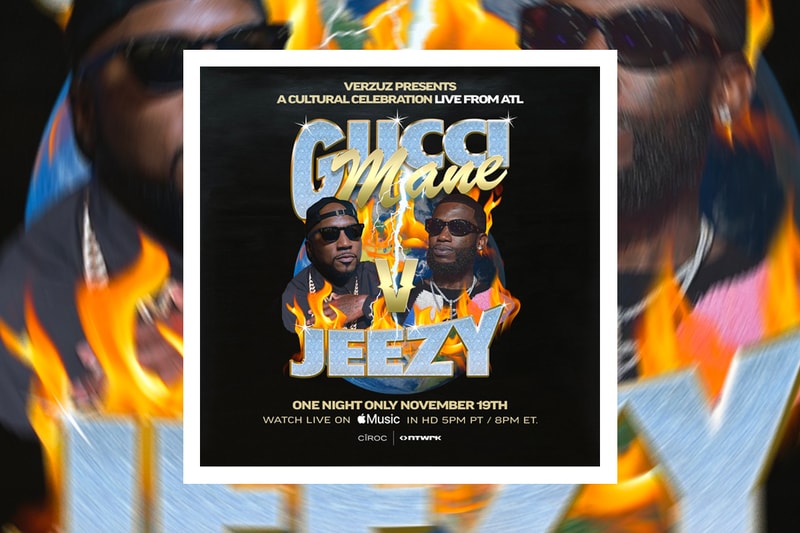 Gucci Mane is set to replace T.I. in an upcoming VERZUZ battle with Jeezy; the match will be VERZUZ's Season Two opener.
Gucci Mane took to Twitter to announce the news. "Tell buddy get ready," wrote the Trap God. "@verzuzonline nov 19 TrapGod vs SnoCone." The upcoming battle is a significant moment for the two artists because of their long-running beef that dates all the way back 2005. Mane was accused of shooting and killing Jeezy's associate Henry Lee Clark III, but prosecutors decided to drop the murder charges in 2006 due to a lack of substantial evidence. But if there's any indication that the beef has been settled, the upcoming face-off should be a good sign. T.I., who wrote on Instagram, "now THIS…. Is what the people wants to see," he wrote. "Trap Muzik salutes y'all."
Gucci Mane and Jeezy's upcoming VERZUZ battle is set to take place on November 19, 8 p.m. EST on Apple Music.
Tell buddy get ready @verzuzonline 🥶 nov 19 TrapGod vs SnoCone ❄️ pic.twitter.com/L7tKXRILRk

— Gucci Mane (@gucci1017) November 15, 2020
In case you missed it, OutKast and A Tribe Called Quest will also be battling on VERZUZ.