Tiger Woods Releases First Public Statement Since Crash
Thanking golfers for the red shirt gesture.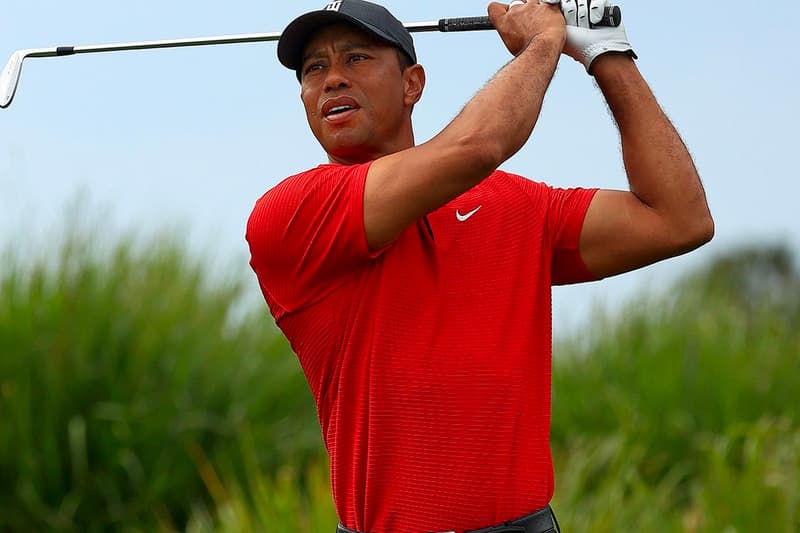 This past weekend, Tiger Woods took to Twitter to express his gratitude to his fellow PGA Tour golfers who honored him at the WGC-Workday Championship Sunday wearing Woods' iconic red shirt and black pants combo. Over the years, the outfit has been synonymous with the athlete's game.
Woods writes in his first statement since the accident, "It is hard to explain how touching today was when I turned on the tv and saw all the red shirts. To every golfer and every fan, you are truly helping me get through this tough time."
Last week, he was in a single-car crash in California and sustained a number of injuries. Immediately after the accident, he was admitted for extensive surgery to repair several fractures on his right leg and ankle. Reports indicated that he was recovering well.
Athletes throughout the golf sport were pictured adorned in their best red and blacks, showcasing their support for Tiger Woods. In the pictures below, golfers including Cameron Champ, Tommy Fleetwood, Tony Finau, Jason Day, Sebastian Munoz, Rory McIlroy and Justin Thomas are all seen paying homage to the golf legend at this weekend's championship.
For Tiger ❤️ pic.twitter.com/9sMqbOIUoS

— PGA TOUR (@PGATOUR) March 1, 2021
"Tiger"@B_DeChambeau is showing his support for Tiger Woods on his golf ball today. pic.twitter.com/dawMqykqxg

— PGA TOUR (@PGATOUR) February 28, 2021
Sunday red. ?
Black pants. ⚫
Backwards hat. ?@TonyFinauGolf is showing his support for Tiger. https://t.co/2PjHduPxdn pic.twitter.com/i3YWbR5Yew

— PGA TOUR (@PGATOUR) February 28, 2021
The first time @McIlroyRory has worn red and black in his career. ?⚫ pic.twitter.com/mpXDbJreOD

— PGA TOUR (@PGATOUR) February 28, 2021
In case you missed it, the NBA is investigating reports of Jeremy Lin claiming he was called "Coronavirus".