NBA Investigates Reports of Jeremy Lin Claiming He Was Called "Coronavirus"
As a part of the growing cases of acts of violence and racism against Asian Americans since the pandemic.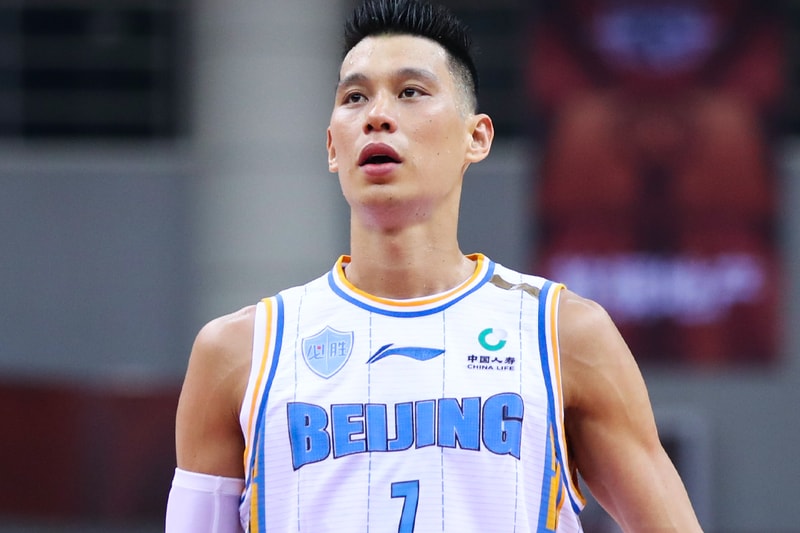 NBA officials are opening up an investigation regarding a complaint made by Jeremy Lin, who alleges he was called "coronavirus" during a game.
Lin, who currently plays for the Santa Cruz Warriors in the NBA G League, spoke about the racism he has seen towards the Asian-American community due to the pandemic. He disclosed in a social media post last week about his personal experiences with racism as an Asian-American stating, "Being an Asian American doesn't mean we don't experience poverty and racism. Being a 9 year NBA veteran doesn't protect me from being called 'coronavirus' on the court. Being a man of faith doesn't mean I don't fight for justice, for myself and for others."
NBA G League officials have confirmed that an investigation is currently underway. Lin has not specified if he experienced the name-calling in the G League bubble, but did tweet that he only wanted to draw attention to the racism towards Asians and that he is "not naming or shaming anyone."
This is not the first time Lin has spoken out about racist taunts he received while playing in the NBA. In a 2017 podcast, ESPN reported that while he received backlash as an Asian-American player in the NBA, it was far worse for Lin when he was playing at Harvard.
This past weekend, Lin tweeted, "When I experienced racism in the Ivy League, it was my assistant coach Kenny Blakeney that talked me through it. He shared with me his own experiences as a Black man — stories of racism I couldn't begin to comprehend. Stories of being called the n-word and having things thrown at him from cars. He drew from his experiences with identity to teach me how to stay strong in mine. He was also the first person to tell me I was an NBA player as a sophomore at Harvard. I thought he was crazy."
In a post-game interview, Golden State Warriors' head coach, Steve Kerr commented on the situation showing his support for Lin, "I applaud Jeremy for his words and echo his sentiments regarding racism against the Asian American community." Kerr also stated that he believes that basketball officials should most definitely move forward with an investigation.
The United Nations Investigation recently reported that the pandemic has seen a large spike in acts of violence and racism against Asian Americans. Between March 2020 and May 2020, there were 1,800 acts of hate towards the Asian community in the U.S.
Check out Jeremy Lin's Tweet and some of the social media responses below.
— Jeremy Lin (@JLin7) February 27, 2021
Steve Kerr responds to Jeremy Lin's social media post about the racism he and the other Asian Americans face pic.twitter.com/2LdjPoXR5N

— Warriors on NBCS (@NBCSWarriors) February 27, 2021
View this post on Instagram
In case you missed it, Titleist's Vokey Design shop releases SM8 Slate Blue wedges.