Kuhl Racing's Fully-Engraved Gold Nissan GT-R Is Now for Sale
The "Gold-Zilla."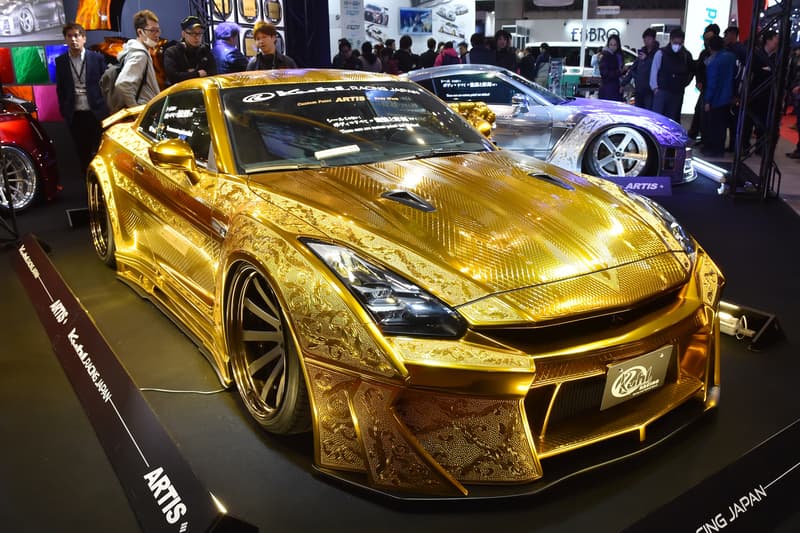 Kuhl Racing's prize-winning 24k-gold-chrome 2014 Nissan GT-R has just found its way on to showroom of Dubai's Auto Deals UAE. The shiny supercar made quite the noise when it was unveiled in 2016, revealing that the GT-R carried with a full custom body kit that took master engravers a full year to complete. The raw body panels of this car were first treated to a special chrome finish where it was then finally coated in gold paint.
Modified to make between 850-900 horsepower, the full build sees aftermarket wheels, engine work, an angled rear wing, and the main component, a custom-built full titanium exhaust. With only 6,000 km on the dash, this gold-engraved supercar could be yours for $1.6 million AED (approximately $435,600 USD) which is much lower than its asking price back in 2016 — $1 million USD. Check out the listing for the car over at Auto Deals UAE.
In other automotive news, Land Rover unveils its fastest and most powerful Defender ever made.