1 of 9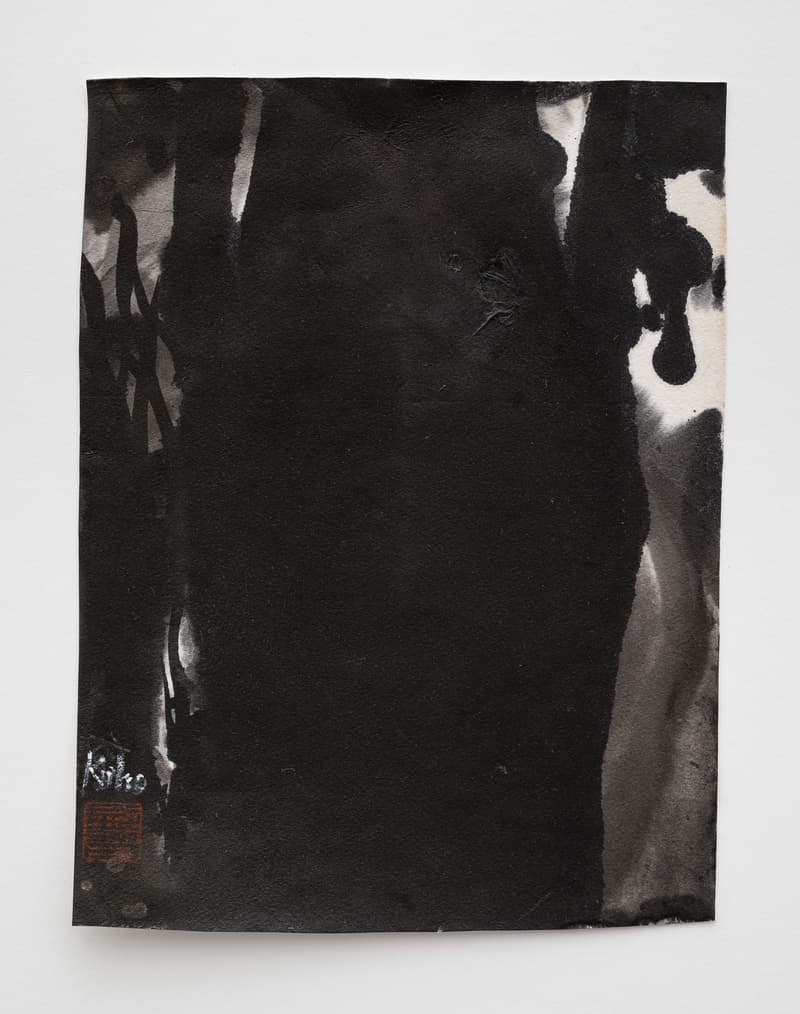 2 of 9
3 of 9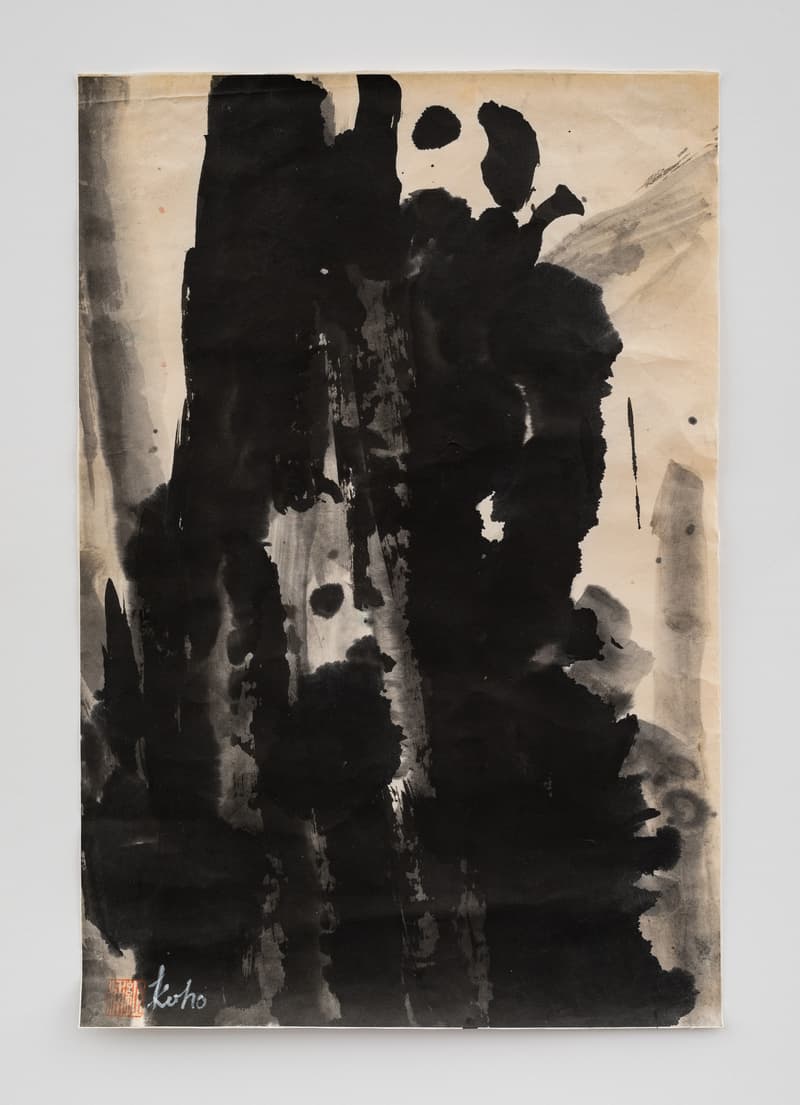 4 of 9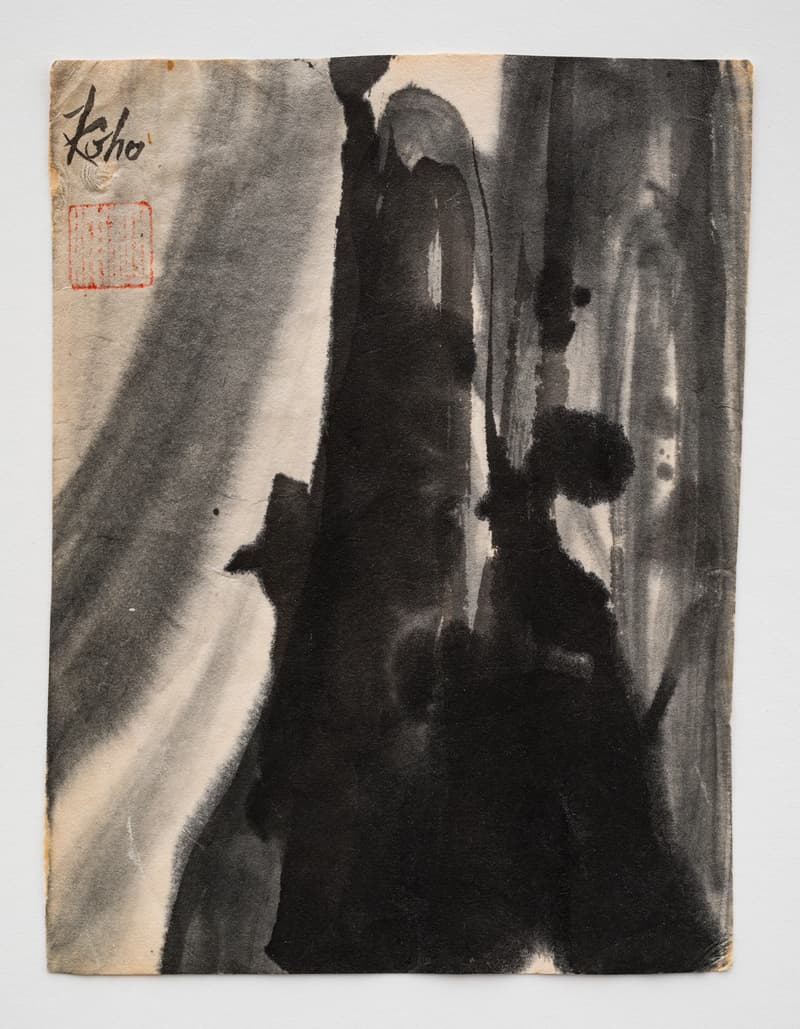 5 of 9
6 of 9
7 of 9
8 of 9
9 of 9
Noguchi Museum to Showcase New Work from Sumi-e Master Koho Yamamoto
Yamamoto is a living legend of black ink paintings.
---
Masako "Koho" Yamamoto was born in 1922, making her nearly 100 years old as of 2021. In her century on Earth, the Californian/Japanese artist survived America's cruel internment camps during World War II, studied under Chiura Obata and taught international pupils the art of sumi-e, the black ink paintings that she has since mastered. Just before she becomes a centenarian, Yamamoto will showcase ten never-before-exhibited works at New York's Noguchi Museum as part of "Koho Yamamoto: Under a Dark Moon."
The one-gallery installation will showcase Yamamoto's recent untitled works on paper, all abstract renderings created within her signature sumi-e medium. The Noguchi Museum suggests that these works are indicative of "sublime interior landscapes," described by Yamamoto as coming "from nothingness," or an empty mind.
It's a rare showcase for the press-shy Yamamoto, who continued teaching privately after her eponymous school, the Koho School of Sumi-E, closed in 2010. Each piece ranges in scale from small postcard-sized canvases to those that stretch nearly two-feet long, showcasing starkly-contrasted splashes, sweeps and strokes of dark ink across the pale paper, yielding dynamic shapes and depths by way of differing values of black.
"Yamamoto's impact as a teacher and cross-cultural ambassador has been immense and widespread," Dakin Hart, Noguchi Museum Senior Curator, said in a statement. "She is as driven to paint today at ninety-eight as she was when she first recognized in art a means to freedom and freedom of expression. Her work combines a mastery of the techniques and traditions of sumi-e with an atomic era sensibility, an archetypal twentieth century biography of displacement, the brash bravura of postwar abstraction, and a disdain for the conventions of restraint her own teaching represents."
Visit the Noguchi Museum's website for more information on the upcoming showcase, which runs March 10 – May 23, 2021.
Plenty of other high-profile exhibits are occurring simultaneously in New York, including the Brooklyn Museum's KAWS spotlight, "WHAT PARTY."
The Noguchi Museum
9-01 33rd Road (at Vernon Boulevard)
Long Island City, NY 11106