Jeff Bezos Appoints New CEO Andrew Steer for His $10 Billion USD Earth Fund
Steer has been the president of the World Resources Institute for eight years.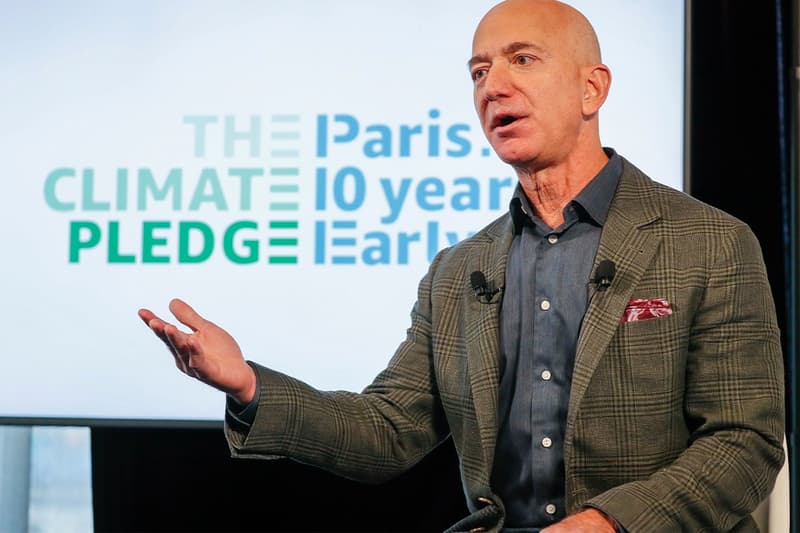 Amazon founder Jeff Bezos has now hired a new CEO for his $10 billion USD Earth Fund, tapping industry veteran Dr. Andrew Steer.
With "decades of experience in environmental and climate science as well as economic and social policy in the U.S., Europe, Asia and Africa," Steer was most recently the president of the World Resources Institute (WRI), spending eight years helming an organization which seeks to alleviate poverty while conserving nature.
The new appointment comes after Bezos made a series of donations to numerous environmental organizations back in November last year, granting them $791 million USD collectively. Steer's organization WRI was also on the list of beneficiaries, accepting $100 million USD from the fund — one of the biggest beneficiaries yet. The Earth Fund now hopes to hand out all $10 billion USD by 2030.
Announcing his move to the Earth Fund, Steer tweeted about its goals, saying: "The Earth Fund will invest in scientists, NGOs, activists, and the private sector to help drive new technologies, investments, policy change and behavior. We will emphasize social justice, as climate change disproportionately hurts poor and marginalized communities." He added that "If allocated creatively, wisely and boldly the Earth Fund has the potential for transformative influence in this decisive decade."
View this post on Instagram
It has been the privilege of a lifetime to lead @WorldResources over the last 8 years. The passion and dedication of our global team is inspiring. Together we've shifted the narrative on sustainable development and strived for a better future for people and the planet. [1/5]

— Dr. Andrew Steer (@AndrewSteerWRI) March 9, 2021

In other related news, Tesla is building an energy storage facility in Texas that can provide enough power for 20,00o homes.