Dan Brown Is Producing a 'Da Vinci Code' Prequel Series With Peacock
Following the adventures of Robert Langdon during the time of 'The Lost Symbol.'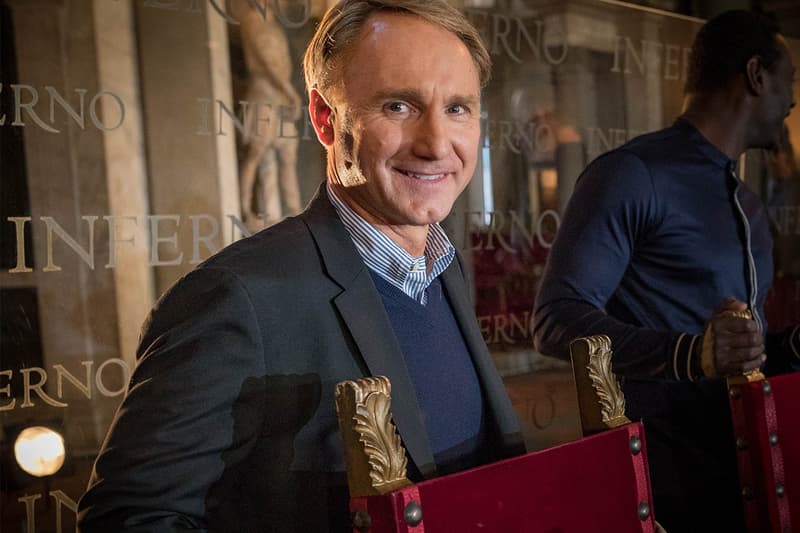 Dan Brown is producing a prequel series to Da Vinci Code with streaming service Peacock, named Dan Brown's Langdon.
Taking place around the time of the events of The Lost Symbol, the show will follow the earlier adventures of Robert Langdon, the franchise's main protagonist (who was portrayed by Tom Hanks in all the previous film adaptations). The show was originally picked up by NBC for a pilot episode, but it ultimately made its way to the media giant's streaming platform with a full-season order. Starring Ashley Zukerman, Valorie Curry, Sumalee Montano, Rick Gonzalez, Eddie Izzard, and Beau Knapp, the series will be written by Dan Dworkin and Jay Beattie. Both will also be executive producers alongside Brown himself, Brian Grazer, Ron Howard, Samie Kim Falvey, and Anna Culp.
"I'm absolutely thrilled to be working with Ron and Brian again on another Langdon project," Brown said. "We've all wanted to make The Lost Symbol for some time now, and I'm grateful to CBS Studios, Imagine Television Studios, Universal Television and Peacock for joining forces to make this project a reality. Dan Dworkin and Jay Beattie have written a phenomenally captivating script, and the casting and performances are pitch perfect."
There's currently no release date yet for the first season of Dan Brown's Langdon, so those interested should definitely be on the lookout for more updates to come.
Elsewhere in entertainment, WandaVision's director revealed that some of the fan theories were actually correct before last-minute changes were made.