There's More to Helly Hansen's Archive Line Than Reworked Classics
A closer look at the brand's sub-label, HH-118389225.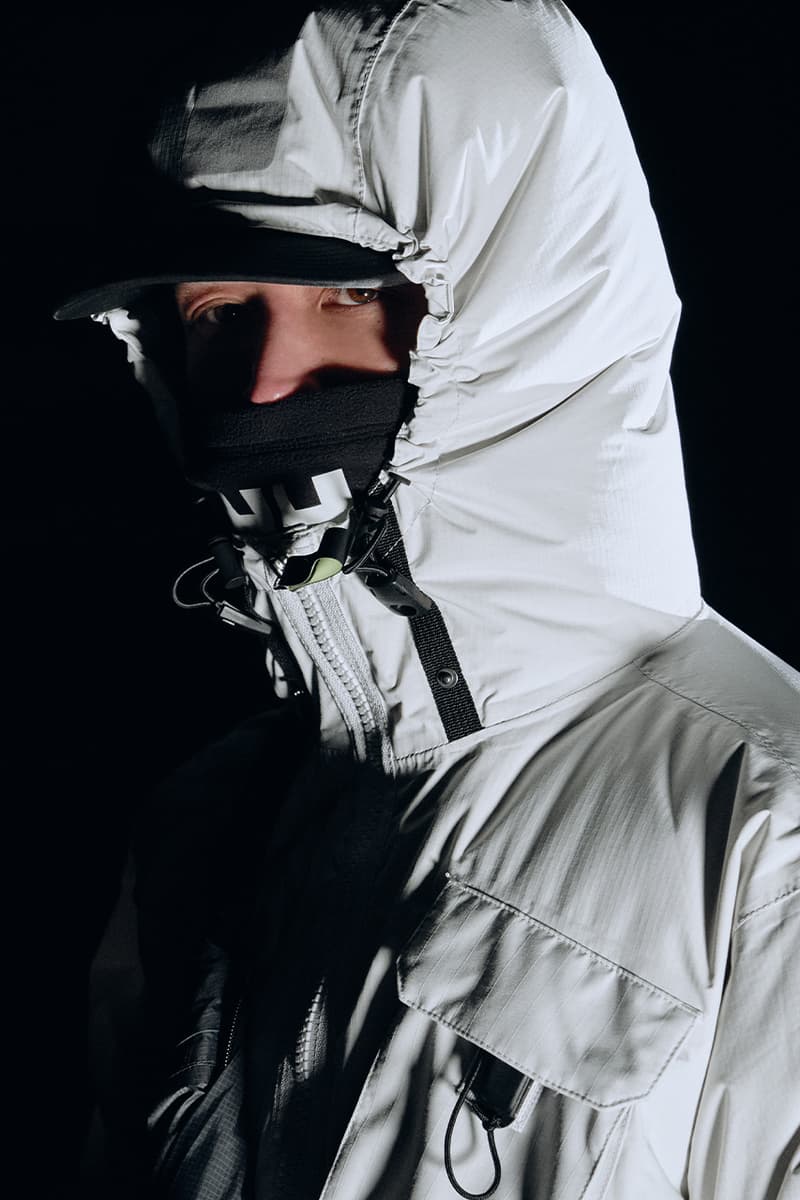 There's More to Helly Hansen's Archive Line Than Reworked Classics
A closer look at the brand's sub-label, HH-118389225.
Helly Hansen is a brand steeped in history. Founded over 140 years ago, the Norweigan label sits at the forefront of professional-grade outerwear to this day, just as it did when it was first founded by Helly Juell Hansen in 1877.
Utilising his expertise as a ship captain, Hansen began creating garments that not only looked the part, but played the part too. Functional, performance-driven and long-lasting, Helly Hansen the brand has continued in the same vein ever since, never cutting corners on quality or production, and ensuring that every garment is as well-made as their last.
Despite Hansen's history in sailing, the brand soon expanded into other spheres like mountaineering and workwear too. Drawing on its experience, the label began adapting its products and by the mid-1900s it had become a global name in the world of performance outerwear.
Acting as a somewhat extension of its performance line, Helly Hansen launched HH-118389225 code for "ARCHIVE" back in 2019. Taking notes from some of the most impressive garments from its deep history, HH-118389225 set about reusing old styles and features, and incorporating them into garments that could be worn on the streets of nowadays, while still maintaining high-performance attributes.
"It's about pushing the limits of what Helly Hansen can be but at the same time staying true to our brand identity," explains Kristoffer Ulriksen, HH-118389225's category managing director. "Everything we do is rooted in technical performance and has been developed and tested together with professionals on the mountain and the sea over more than 140 years. No matter how far we push the limits of design, there will always be that technical performance integrated in the product."
Following the recent launch of its Spring/Summer 2021 collection — and ahead of the line making it dropping on HBX this week — HYPEBEAST sat down with Dorte Vedal and Graeme Gaughan, HH-118389225's design director and artistic director respectively, for an in-depth look at the line and a closer look at what makes a typical HH-118389225 garment.
Let's begin by asking: how does HH-118389225 differ from the Helly Hansen mainline?
Dorte Vedal: HH-118389225 isn't inspired by a specific sport like our main lines are. It is a tight, consistent and more experimental collection that targets a different audience, and that opens a somewhat different approach and focus when creating it.
Graeme Gaughan: It isn't based around re-issuing archive styles, it's what I would call a perfect distillation of Helly Hansen's performance pedigree from across its core categories such as mountain, sailing and workwear. We utilise details and technology from across these ranges and create a hybrid product that's modular at its core. For example components within the collection such as the Ægir Hood system — a technical sailing product — is an element that will be compatible across various products within the line for seasons to come.
Helly Hansen itself is a brand steeped in outerwear history. How has HH-118389225 used this in its collections?
DV: The line is developed by the same team that creates Helly Hansen's professional-level products. We use the same technologies and have the same attention to detail as the rest of our professional line. New and historical innovations or details are used throughout the range, another example is our HELLY TECH waterproof, breathable fabric technology which includes a tough outer layer specially designed for the harshest weather conditions. It's become a core component to this line.
"It's about pushing the limits of what Helly Hansen can be but at the same time staying true to our brand identity".
Talk us through the design process of a HH-118389225 garment…
GG: We aren't guided by particular processes applicable to say sailing, for example, where you' d never have a green coat. It's just not done. With HH-118389225 we're free of those constraints and can use colorways and prints we feel are interesting and more applicable to the target end consumer. We spend a lot of time refining and developing each collection and keep our core foundation pieces every season, but it's how we develop each style beyond that which brings something new to the table.
Many brands are reintroducing classic pieces from years gone by now, yet it feels with HH's history that it can be done in a more honest and organic way. What is about HH-118389225 that makes it different to any other archive-focused collection?
GG: This isn't a reissue line. That would be fun for a couple of seasons but it isn't bringing anything new to the sector. Don't get me wrong, I have a lot of people say to me that they still have 40-year-old Helly Hansen jackets which is amazing in today's sustainability-minded society, and that is still a key focus for us. We want this product to be worn for many years, something that performs to the highest levels, is repairable and can still function in 50 years.
DV: This also goes back to the question of our expertise, the team working on this and the fact that we are a group of product nerds. Our initial goal with this was to have fun, be able to work outside the boundaries that the most extreme performance gear sets for you. So it is not about reviving styles from the past, but to let this be a collection that evolves further, where we can apply innovations and look at products from a new angle.
When you do dig into the Helly Hansen Archives, what exactly do you look for?
DV: We look for everything from performance elements to functional details that can be then reworked and transformed into new signatures. This attention to detail often creates springboards for many new ideas too. That's the nice thing about performance wear – there is always so much detail to learn and be inspired from.
GG: For example, we could take inspiration from the reinforced webbing pull-hook on a Helly Hansen professional life vest, a safety detail that is literally used to pull people from the ocean. But we can also take inspiration from that to create a modular system in which to attach accessories to all key outerwear styles across the range. This would then become a core component for seasons to come. Not a seasonal whim that disappears after one collection. The aim being to create functional red threads across the entire line.
"This isn't a reissue line. That would be fun for a couple of seasons but it isn't bringing anything new to the sector".
What makes a good garment to take notes from?
DV: A high level of detail and interesting cut lines, color and textures, but also the story of the use it is intended for. A product that clearly states its purpose and what activities it was built for and features that describe the drama and the life and death aspect clothing has in extreme situations, beyond aesthetic but as a shield between the wearer and the elements.
Where do you see HH-118389225 in the next five years? What's the goal?
GG: Our aim is simple, to create a highly-functional and modular premium outerwear system steeped in Helly Hansen's history and expertise. We want it to be designed free of category limitations and a more selective lifestyle consumer in mind. We will of course look to evolve HH-118389225 over the years to come with new ideas and functional elements that add to the consumer experience, but still remain true to the line's core founding principles within the Helly Hansen product family.
DV: Ultimately we want to challenge ourselves and our audience in what performance wear can be – and we are hoping that by introducing our outdoor expertise into a conceptual lifestyle setting, we can bring a notion of nature to that consumer ecosystem. We aim to keep growing our outerwear expertise, to inspire and be inspired. And invite more people into our world of performance clothing.
HH-118389225's full SS21 collection is set to drop on the HBX webstore on March 31, 2PM (GMT).