Freddie Gibbs To Make Acting Debut in Upcoming Film 'Down with The King'
The rapper is set to take on the leading role of Mercury Maxwell.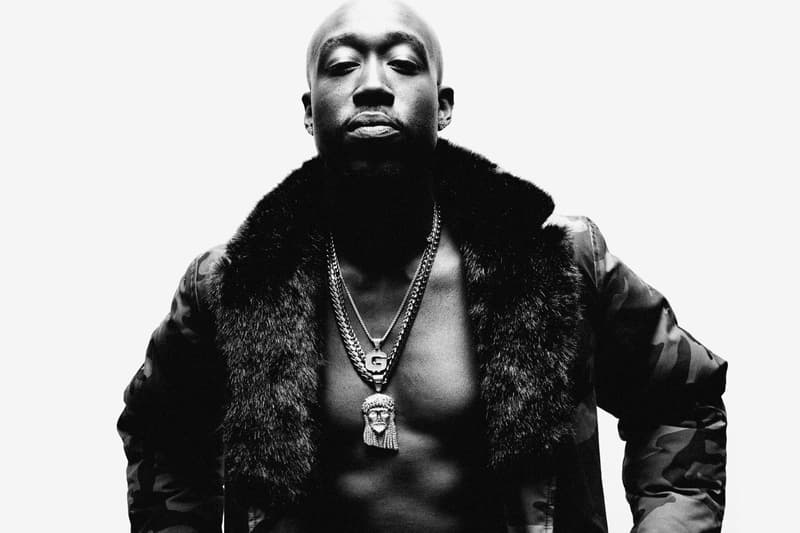 Freddie Gibbs is set to make his feature film debut in Breaker Studio's upcoming movie, Down with The King.
The GRAMMY-nominated artist will take the leading role of Mercury Maxwell, a famous rapper who goes by the name of Money Merc and is sent by his manager to a rural home in the Berkshires for his next album. His manager, however, is unaware of the fact that Maxwell no longer has the desire or intention to make new music. Disenchanted with and tired of the upkeep of his career, the rapper ends up spending time on his neighbor's farm and he learns all about farming and country living. Maxwell decides to focus all his energy on farming and, much to his manager's dismay, abruptly announces his retirement from rap via social media, forcing his manager to do everything in his power to lure his client back into the industry.
Joining Gibbs in the cast are Jamie Neumann of Lovecraft Country fame, David Krumholtz of The Plot Against America, Sharon Washington of Joker and Bob Tarasuk of Bob and the Trees. Down with The King is written and directed by Diego Ongaro, produced by Zach LeBeau, Kim Jackson and Rob Cristiano, co-written by Xabi Molia and co-executive produced by Gibbs and Jake Craven. In addition to starring in and executive producing, the rapper also wrote and performed original music for the film.
"My primary desire with 'Down with The King' is to collide two unlikely worlds: rap and farming, and to share the improbable story of a rap star who falls in love with the countryside and the refuge that it offers him from his own reality and fame," Ongaro said in a statement. "Many films that feature the hip-hop community tell underdog 'success stories,' whereas 'Down with The King' does the contrary. Mercury is at the top of the hip-hop world but desperately seeks a simpler life. Freddie Gibbs and I worked intimately together to craft Mercury's character and backstory; some of it pulled from Freddie's experiences and values, much of it invented. It was an absolute thrill working with someone as sharp and multi-talented as Freddie in this collaborative way."
LeBeau called Gibbs "a creative force of nature," adding, "'Down with The King' represents Breaker Studios' commitment to conscientious filmmaking focused on breaking down the walls of ignorance in pursuit of truth, unity and higher awareness."
Stay tuned for an official trailer and release date.
Elsewhere in entertainment, Evan Peters is set to portray serial killer Jeffrey Dahmer in an upcoming Netflix series.