Diesel's Latest Collaborator? Itself
"Diesel x Diesel" is a contemporary update to the brand's archival pieces.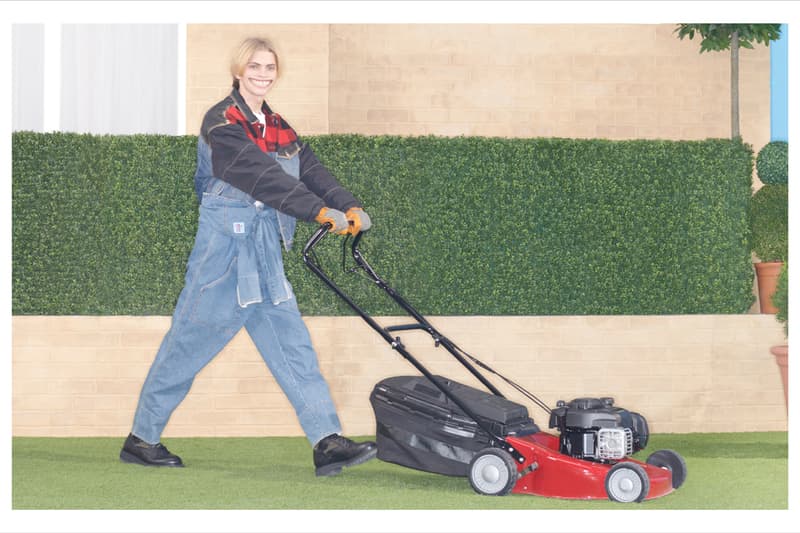 1 of 19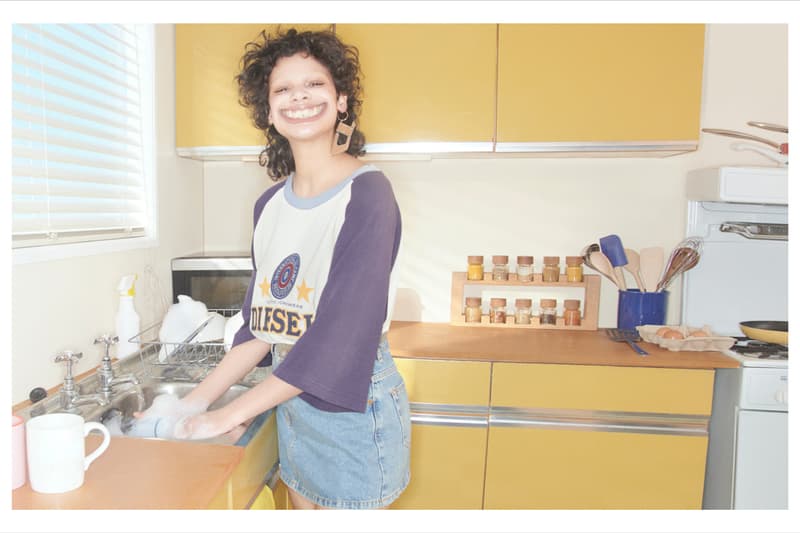 2 of 19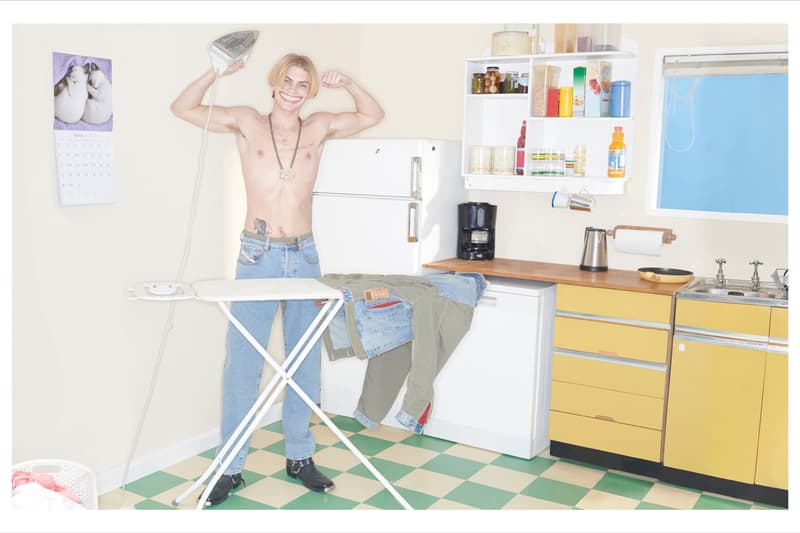 3 of 19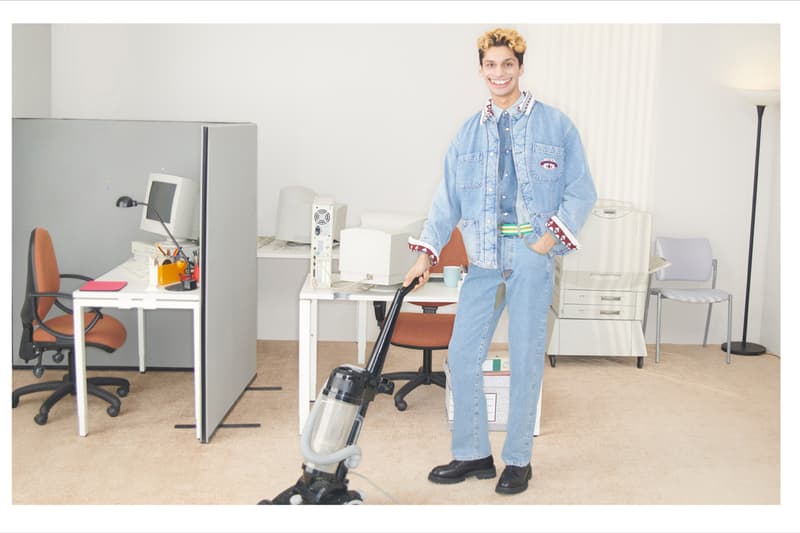 4 of 19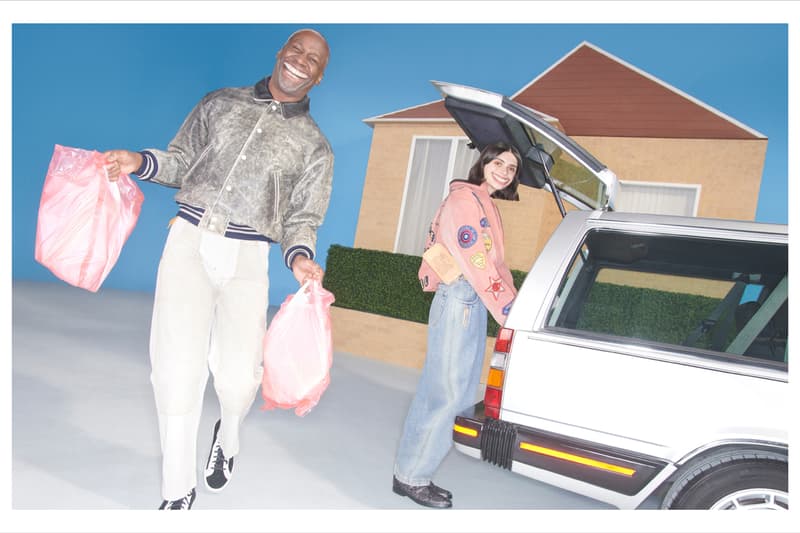 5 of 19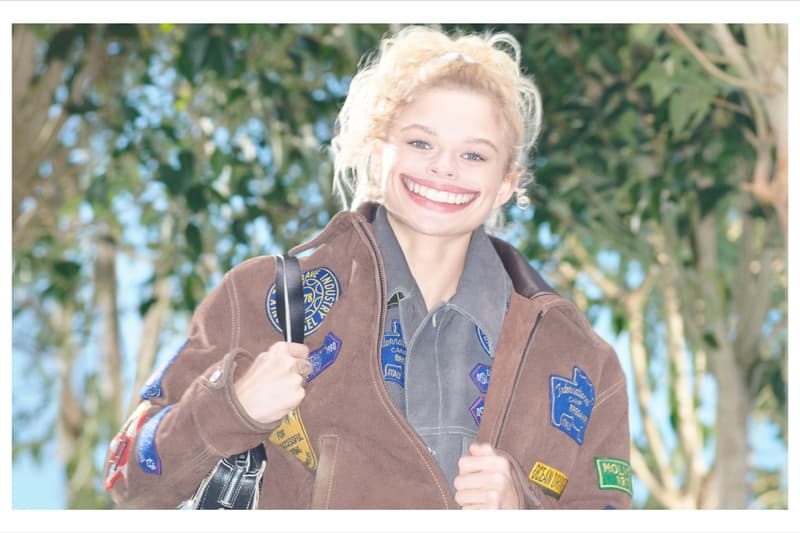 6 of 19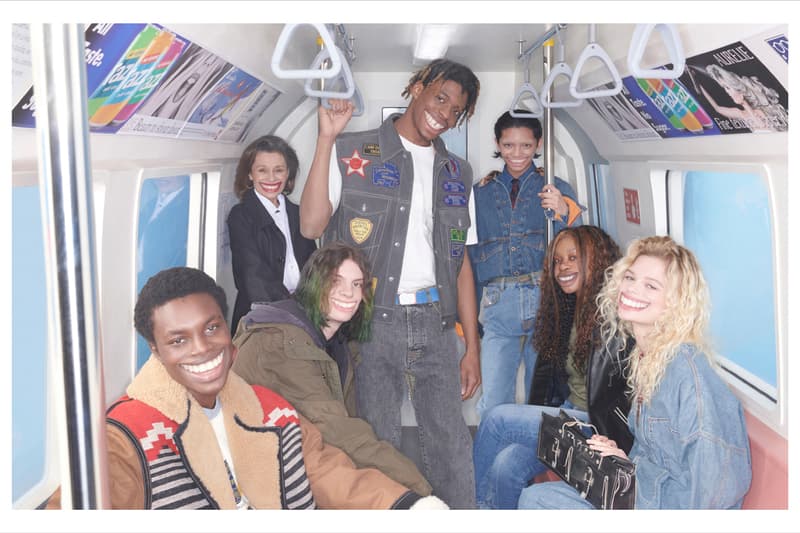 7 of 19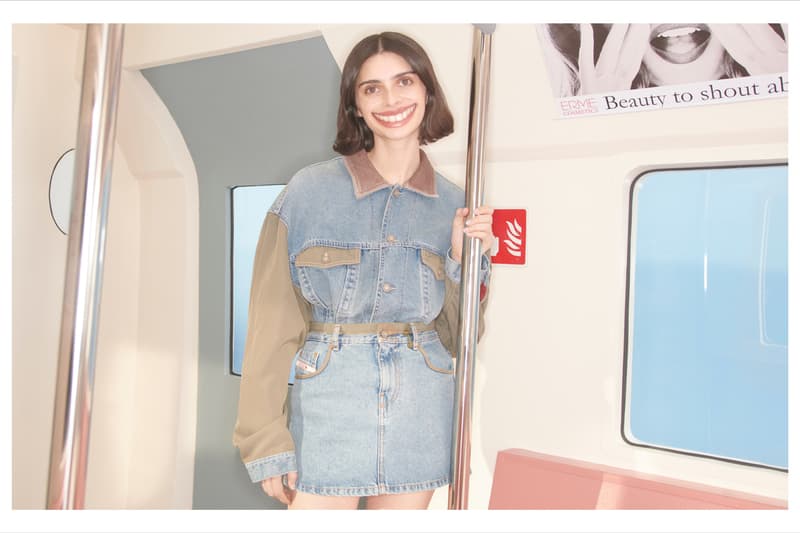 8 of 19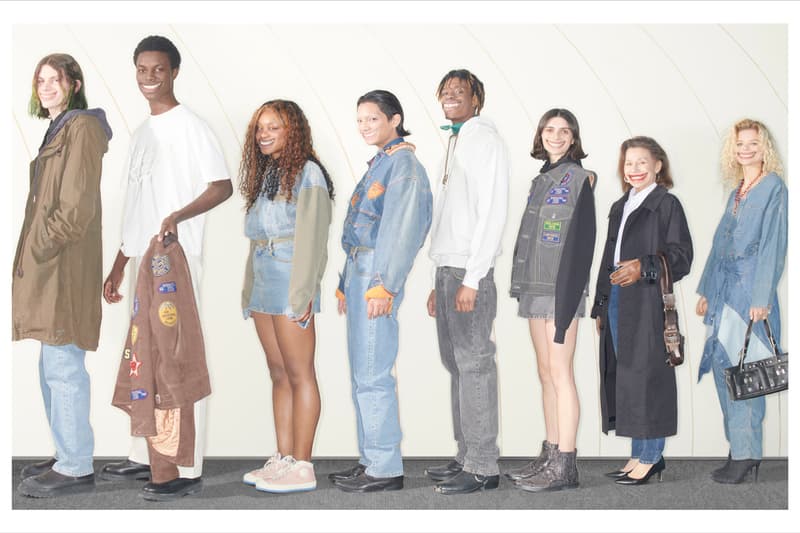 9 of 19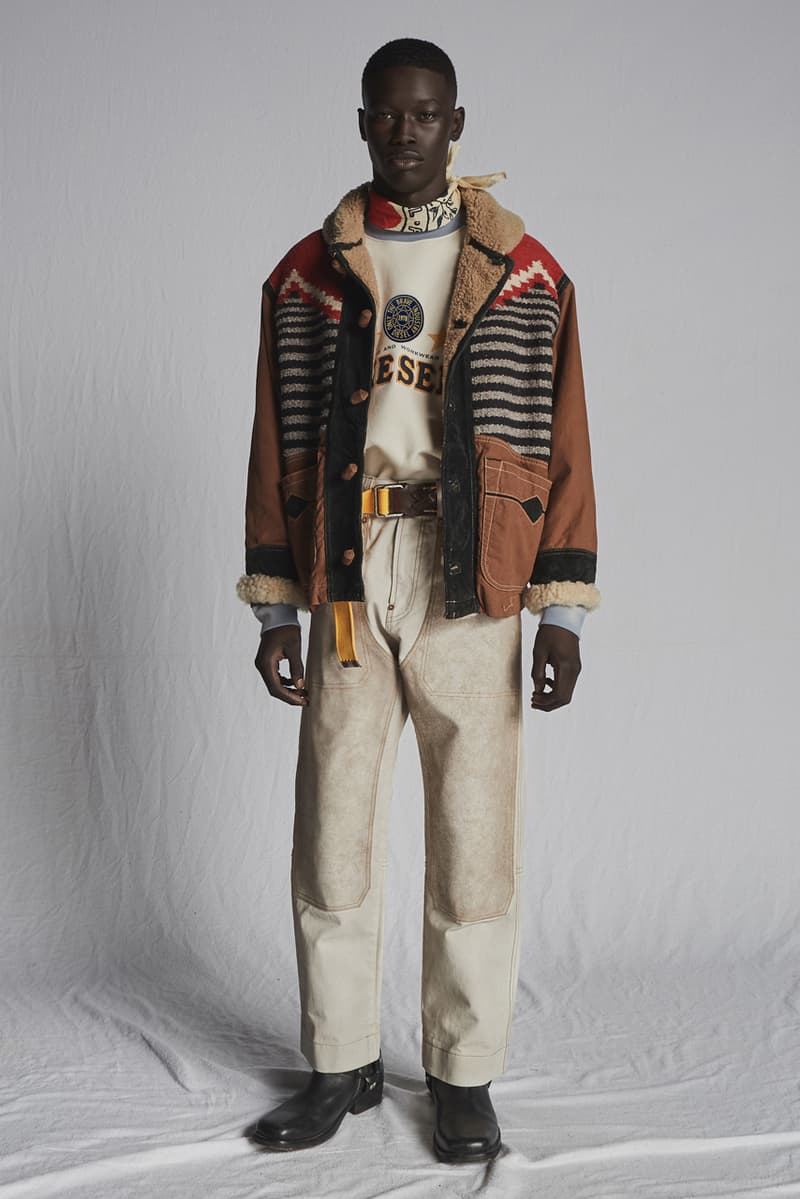 10 of 19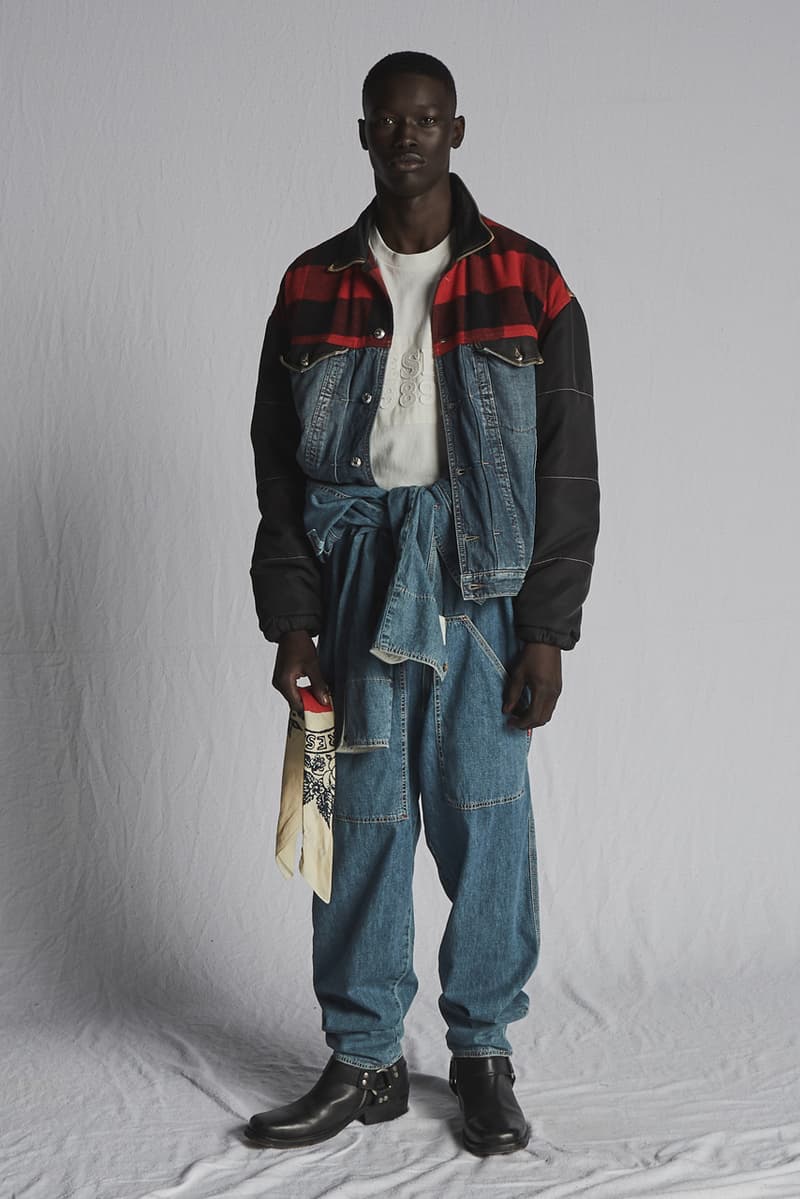 11 of 19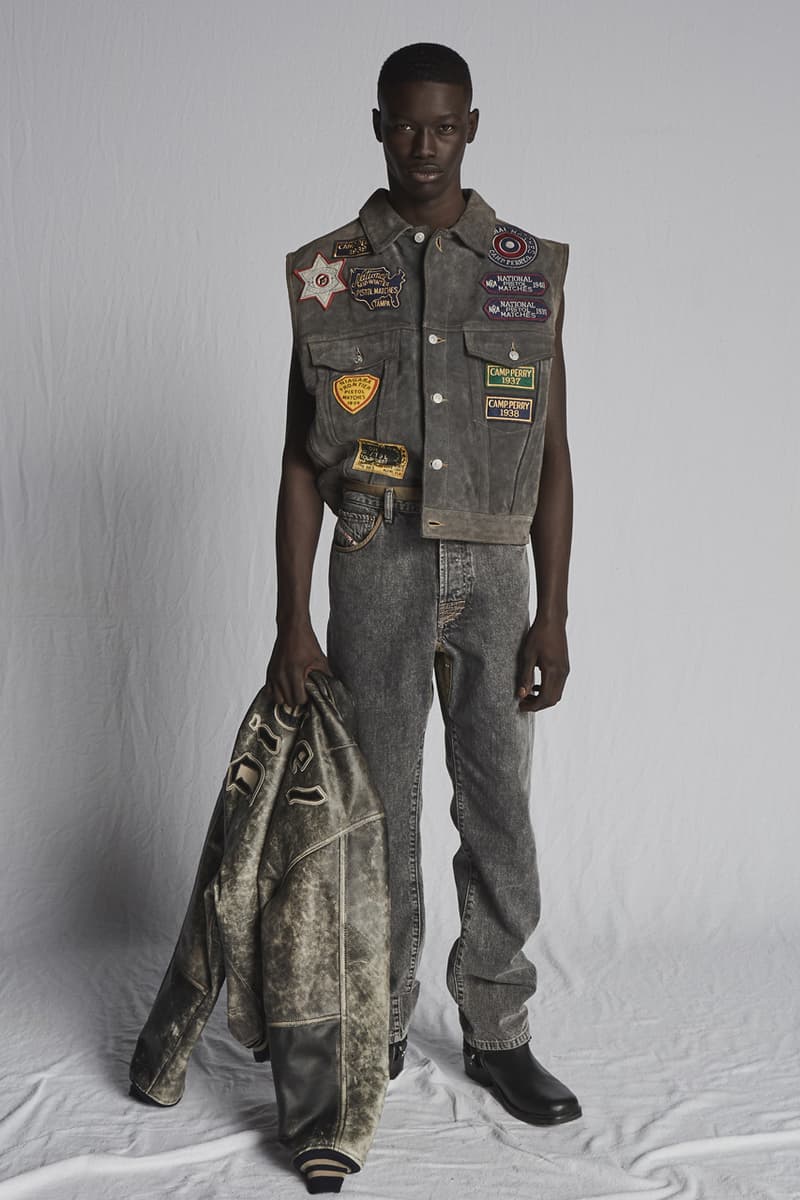 12 of 19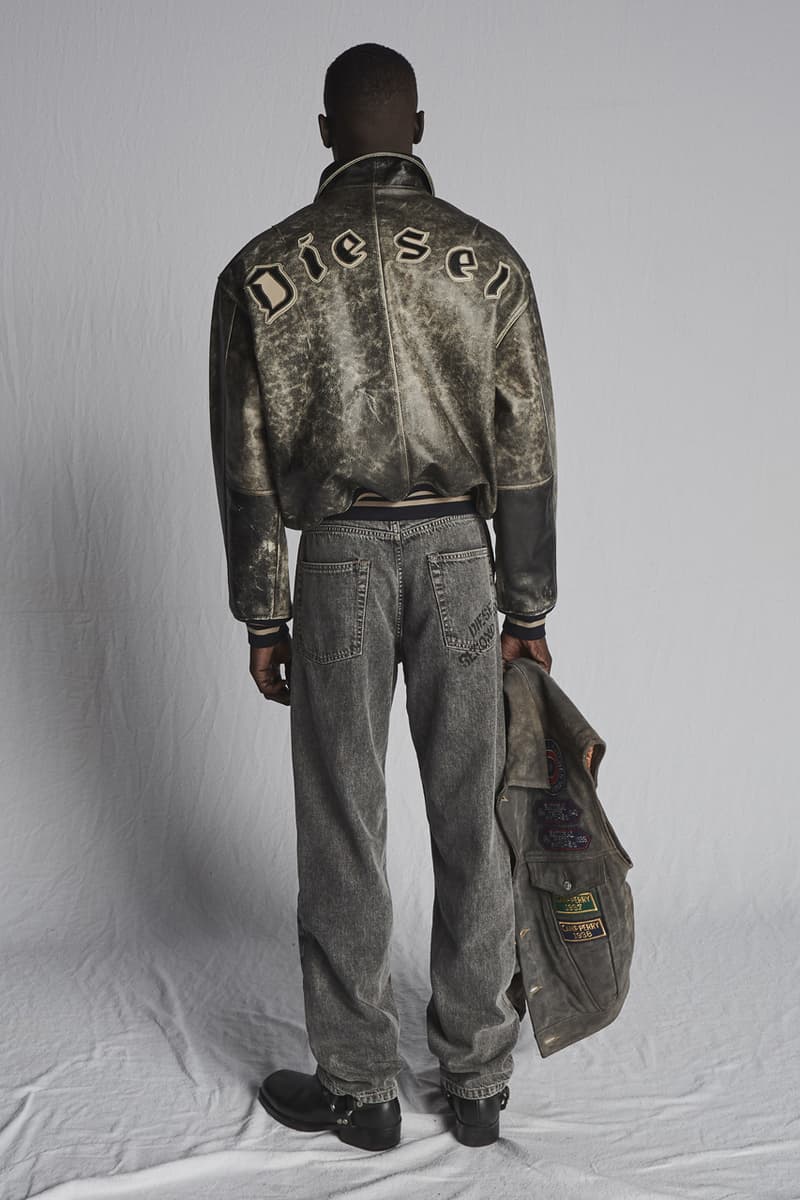 13 of 19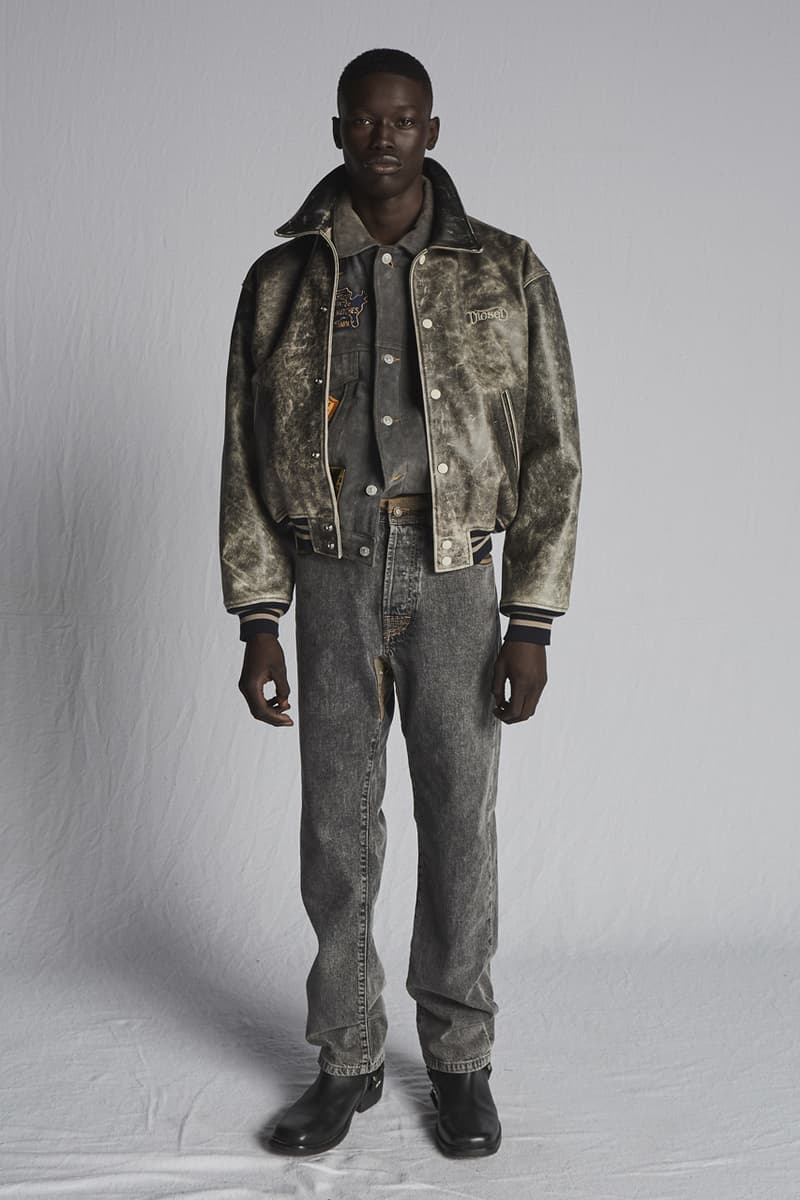 14 of 19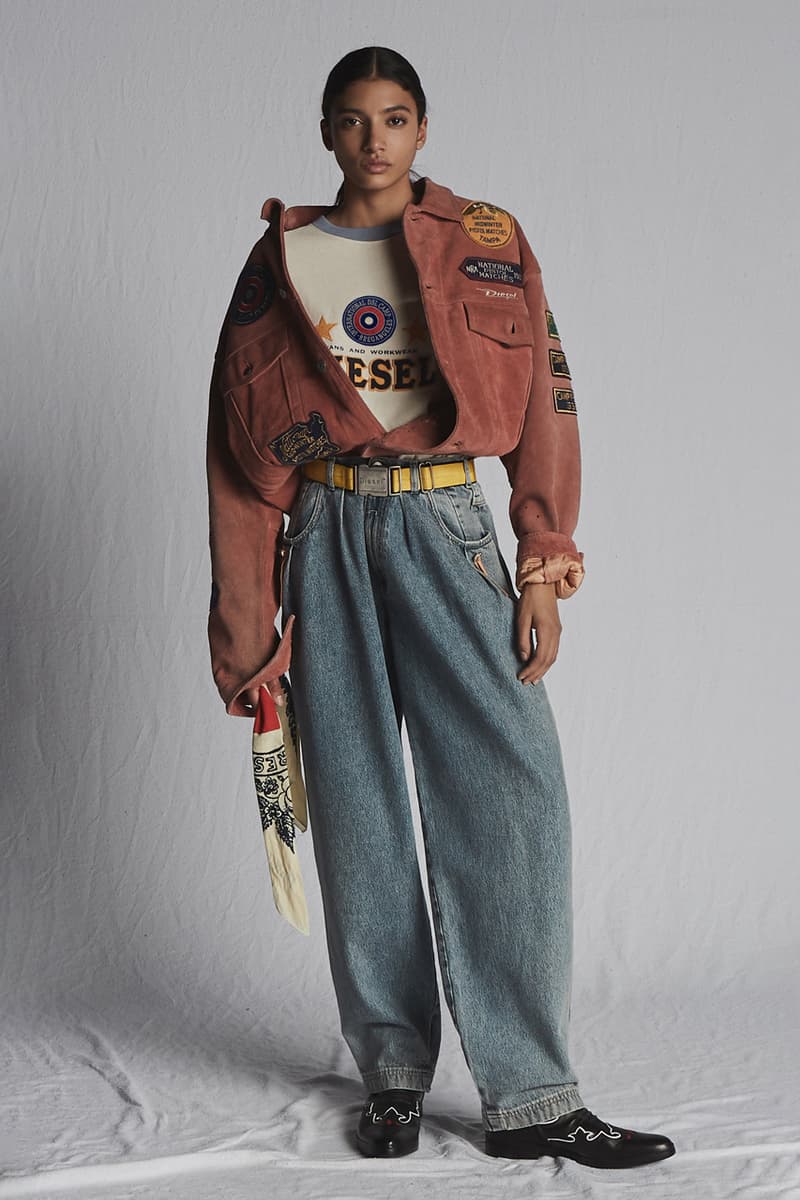 15 of 19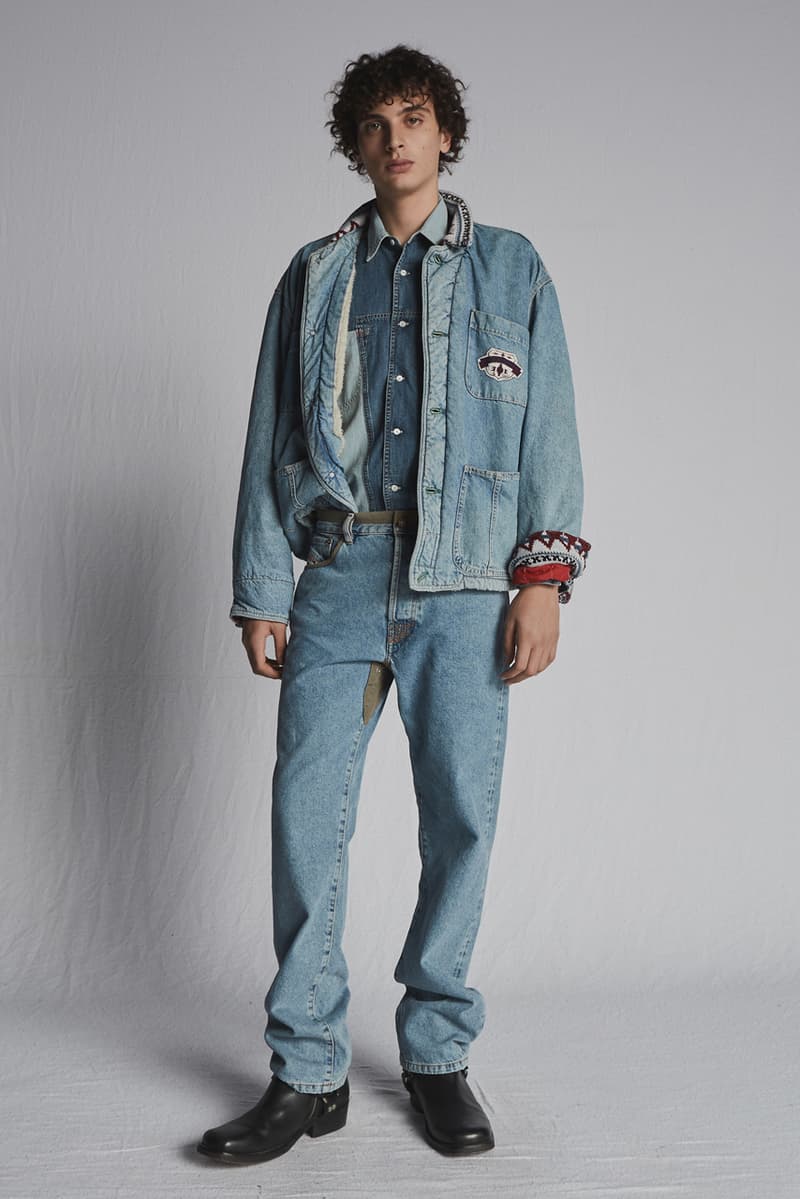 16 of 19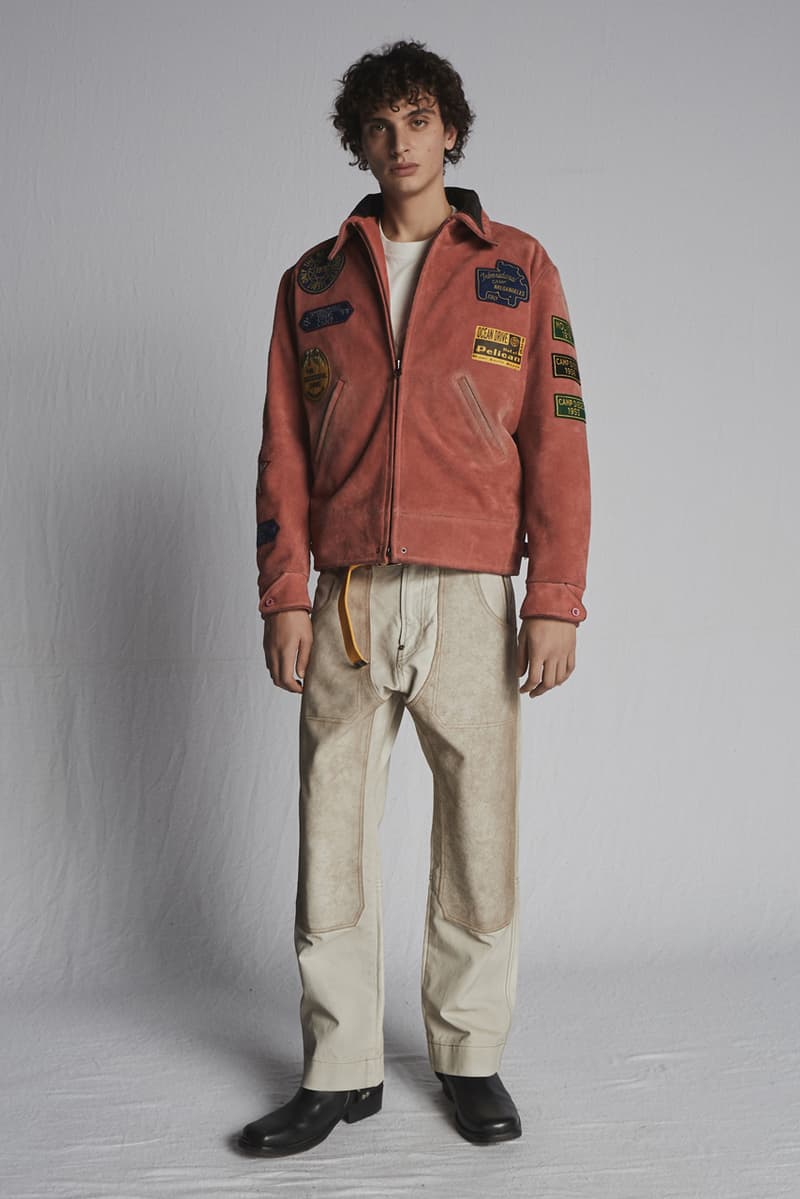 17 of 19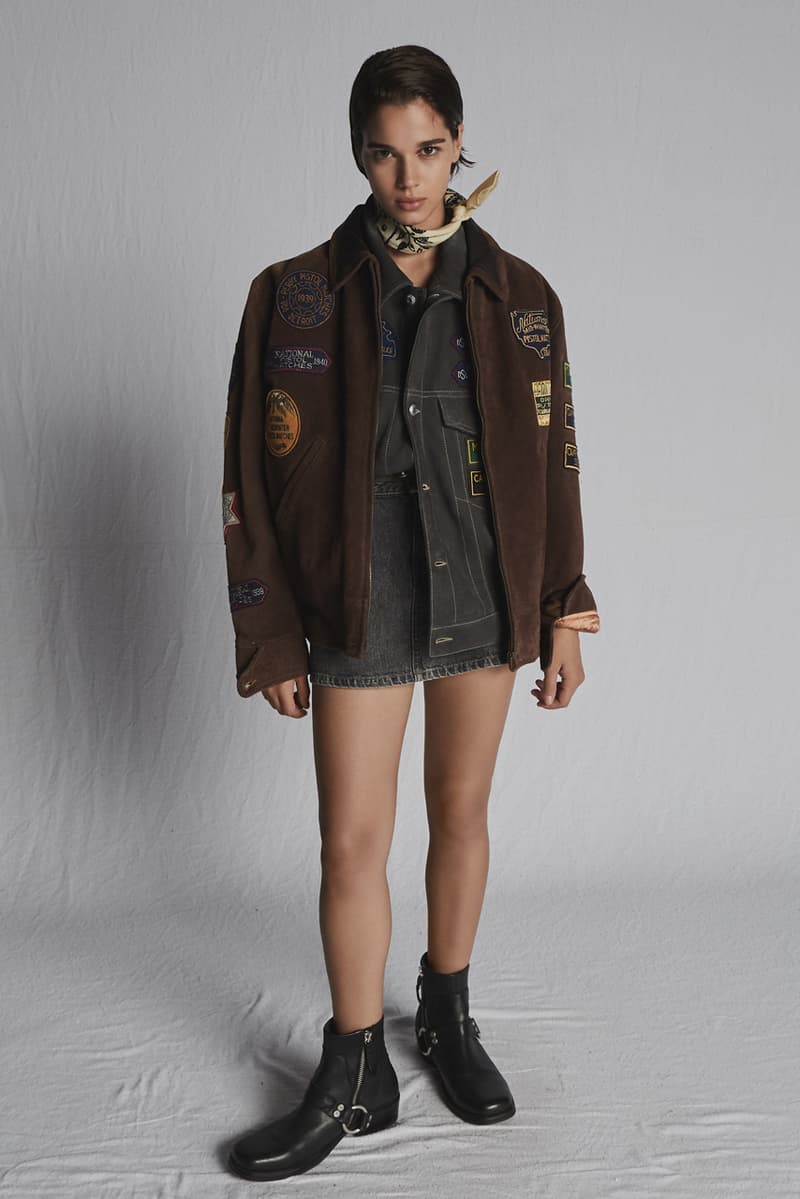 18 of 19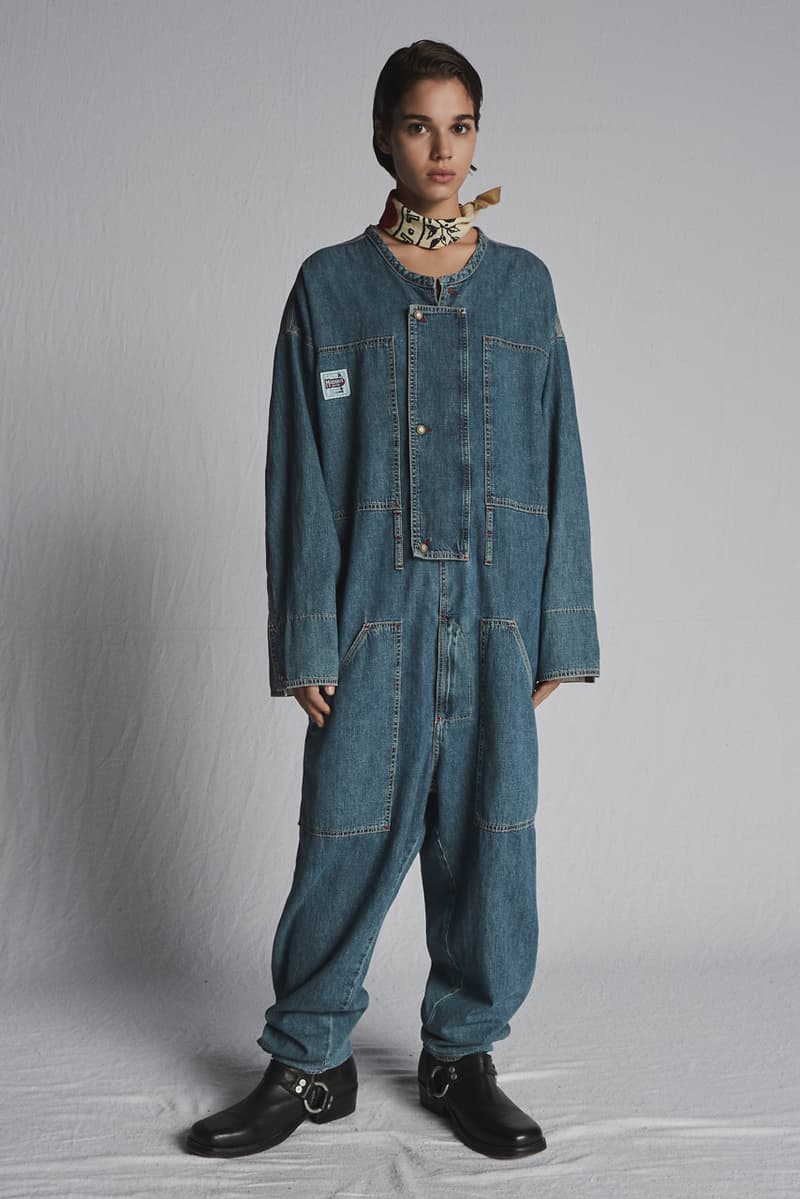 19 of 19
Diesel has always enjoyed an playful streak, frequently issuing adventurous projects like its Red Tag series and the the HAɄTE COUTURE collection, which blended a serious message with uplifting marketing. Similarly, the new "Diesel x Diesel" collection boasts its own irreverent presentation, but the intent behind the new lineup is a serious effort by founder Renzo Rosso and creative director Glenn Martens to update some of the denim company's archival pieces for a contemporary audience.
Fueled by a desire to flip Americana tropes, the "Fake Smiles" campaign reads like Tim and Eric directing Soundgarden's "Black Hole Sun" video, with exaggerated faces and '50s pastiche. Beyond the stylized imagery, one can see a variety of tweaked Diesel staples, like leather jackets, varsities, coats, truckers and plenty of denim jeans, all recreated in homage to vintage Diesel pieces. There are trompe-l'oeil jeans with leather "chaps," doubled-up waistbands, patchworked layering pieces and more accessible pieces that include hoodies and ringer tees printed with retro branding.
Diesel x Diesel "is a collection of revamped 'classics,' brought into the brave new now," Martens said in a statement. "The line-up is a tight edit of 24 pieces, selected from a register of many thousands of garments." As for the striking campaign, "'Fake Smiles' is about our constant pursuit of happiness," he explained.
"The campaign's images feature subjects in daily mundane scenarios, all masked with extra-joyful expressions, creating surreal imagery that evokes a sense of nostalgia and captures the spirit of the decades that inspired this collection. Our intention is to steer Diesel into the 2020's with a new focus; one that honors its iconicity and its unique history, yet one that is powered by today's globalized and interconnected currents."
Look for the entire Diesel x Diesel capsule to shortly arrive on Diesel's website and flagship stores.
Meanwhile, a similar sense of archival updates pervaded the latest campaign from GUESS Originals.