Shopify Highlights Asian-Owned Brands With New Directory
A recent surge in crimes against Asian-Americans has prompted calls for solidarity.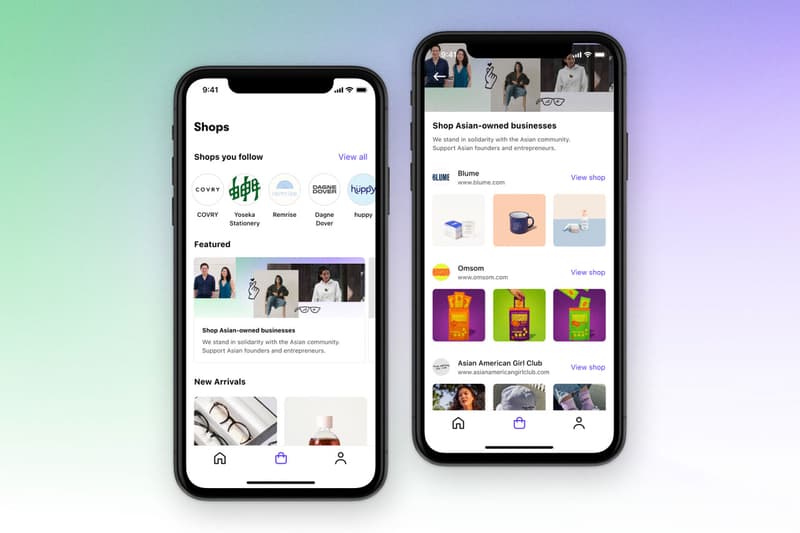 E-commerce platform Shopify has amplified its support for Asian-owned businesses after a recent spate of attacks on Asian-Americans prompted calls for solidarity.
The platform launched a new feature on its mobile shopping assistant, Shop, to provide a directory of Asian-owned businesses, like Material, KonMari, and Made In Chinatown. The company said its hopes to increase the visibility of minority-owned businesses and help them reach new customers.
Anti-Asian racism has no place in the world, and acts of violence and xenophobia cannot be tolerated. We stand in solidarity with the Asian community. We must #StopAsianHate. pic.twitter.com/EKuA1hKHGm

— Shopify (@Shopify) March 18, 2021
Last week, several major players in the fashion industry, including Public School founder Dao-Yi Chow and OFF-WHITE founder Virgil Abloh, called for solidarity among the Black and Asian communities.
The recent surge in crimes against Asian-Americans has heightened calls to end violence and inspired the #StopAsianHate movement. According to a report released by Stop AAPI Hate last week, there were 3,795 incidents reported to the center from March 19, 2020 to February 28, 2021. Over 500 incidents were reported since the beginning of this year alone.
This week, artists FUTURA and HAZE released a "Stop Asian Hate" capsule in partnership with GoFundMe and NTWRK in order to raise money for the AAPI Community Fund.