HENRY Mask is the Innovative Brand Developing Origami-Inspired Masks
As spotted on celebrities like Kyle Kuzma, Michael B. Jordan and LeBron James.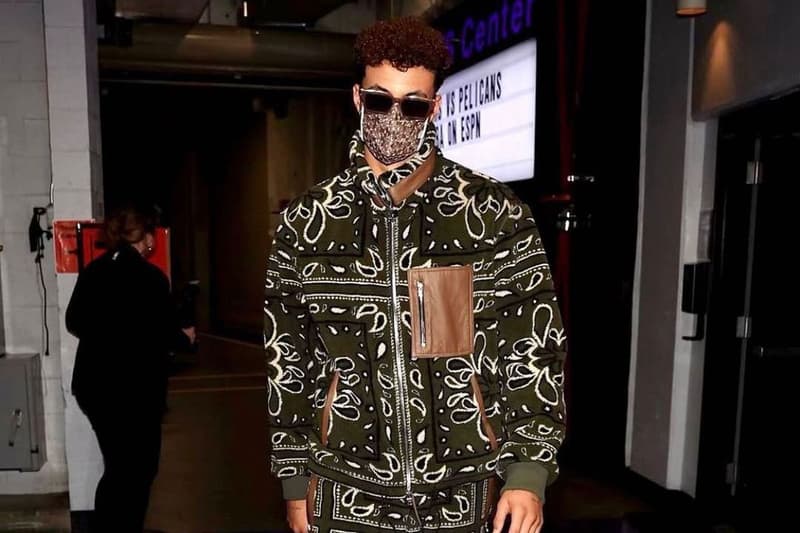 Founded in April 2020, HENRY Mask is an innovative brand developing and manufacturing its range of unique, origami-inspired masks. Developed by Patrick Henry (aka Fresh), the founder of Richfresh and brother, Chase Morgan, the brand was born at the onset of the pandemic when global medical supplies and face masks became scarce in the USA. 
As a way to meet the demands caused by the pandemic, the duo put their manufacturing resources to use and created a philanthropic mask line that donates to front line workers, medical workers and families in need for every HENRY mask purchased. Featuring a wide selection of fashion-forward design motifs along with providing a high-level of protection, each mask is made out of a 3-ply 100% Polypropylene nonwoven fabric and features round, elastic ear-loops for an optimal fit that offers comfort and ensures safety when worn. 
The brand's range of vibrant masks and its continued message to help those affected by the pandemic has become a hit amongst athletes and celebrities alike, which includes LeBron James, Michael B. Jordan, Kyle Kuzma, Doja Cat, Tracee Ellis Ross and Chrissy Teigen. Continually staying ahead of the style curve while exercising safety and protection, legendary rapper LL COOL J and sought-after designer, Fresh of HENRY Masks have joined forces for a limited-edition mask pack dubbed ROCK THE BELLS x HENRY Mask. Fusing the brand's signature origami-inspired design with classic hip hop elements inspired by the influence of "Rock The Bells," the 4-pack of fashion-forward masks features a variety of bold patterns, vivid colors and playful graphics. 
Additionally, HENRY Mask has a monthly subscription model that comes in packs of either 2 or 4 masks that are both washable and reusable (but should be replaced weekly with regular use). 
In the images above, check out HENRY Mask's offering and head to the brand's site to purchase the featured items.