Rey Mysterio Re-Signs With WWE
Seeing him continue to work with his son Dominik Mysterio.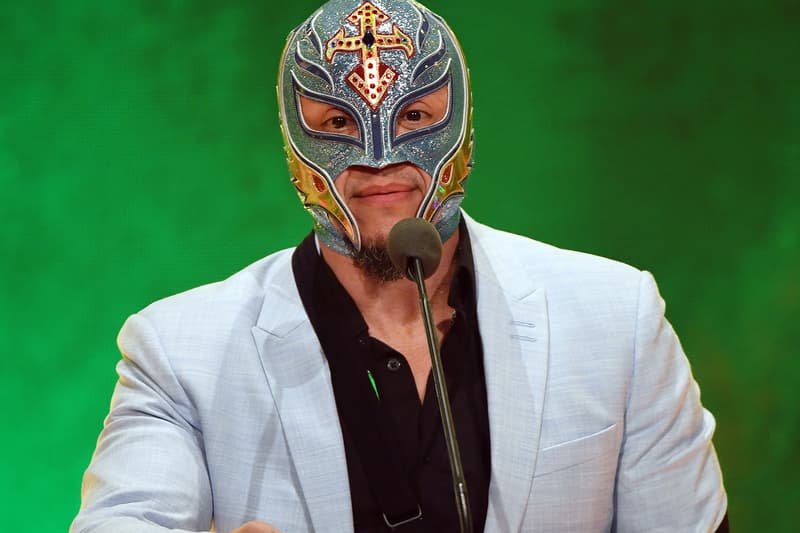 Rey Mysterio has signed a new contract with the WWE.
According to reports, rumors of his re-signing with franchise appeared in September 2020 but was only confirmed this 2021. "We never made the signing of my new deal public, but there is definitely going to be more time to see Rey Mysterio in WWE," the three-time world champion said. "I'm going to keep wrestling, at least until Father Time catches up and says, 'It's time to go.'"
Mysterio also shared that his return to the WWE network will see him continue to work with his 23-year-old son and fellow professional wrestler Dominik Mysterio. "When I left WWE [in 2015], I was tired, I was beat and I was going through a phase in my life where I just needed some time off. That time away recharged my batteries," he added. "During that period, I was given time to think about what I wanted to do for the rest of my life. I sat down with my wife and my kids, and we ultimately made the decision together that it was time for me to come back to WWE. I am thankful for that opportunity because I knew my son wanted to be part of this industry, and I wanted to reopen the door for Dominik to eventually get a foot in the business. WWE has treated me like I had never left, and I am so grateful and truly blessed for that. I'm under WWE's wings once again, and they've seen such potential in Dominik and such a bright future for him."
The admired wrestler, who is the nephew of fellow Lucha libre household name Rey Misterio, first signed with WWE in 2002 and went on to win the WWE Championship, the World Heavyweight Championship twice, the 2006 Royal Rumble and become a two-time Intercontinental Champion, two-time United States Champion, four-time Tag Team Champion and a three-time Cruiserweight Champion until his departure in 2015. He returned to the Lucha Libre AAA Worldwide twice, signed with Lucha Underground and made his New Japan Pro-Wrestling debut all between 2015 and 2018.
Elsewhere in sports, Mat Fraser officially announced his retirement from CrossFit.