Kobe Bryant's Nike Basketball Shoes Currently Facing Shortage
NBA players continue to hunt down more pairs of the legend's models.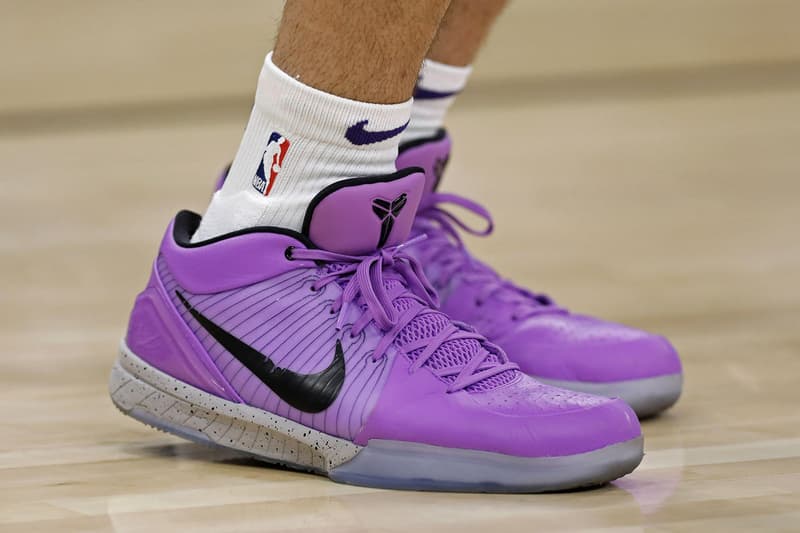 Reports from a couple of NBA stars indicated that there has been a drought of Kobe Bryant's signature basketball shoes following the conclusion of a fruitful partnership between the late Los Angeles Lakers star's estate and Nike. Players are now scouring for additional pairs as the shortage is now on the rise particularly for larger sizes.
According to Washington Wizards point guard Kentavious Caldwell-Pope, the news of the scarcity was something he wouldn't have expected and indicated that he would stock up on Kobe sneakers right away. Lakers' power forward Anthony Davis also joins the mix of players who are having a difficult time looking for more pairs designed by the iconic legend. ESPN Brian Windhorst explained that sizes 14 and up would now typically go for about $800 USD even for the less popular editions which aren't normally worn. ESPN was informed that some have already shelled out more than five figures just to accumulate a decent amount.
"I'm not going into a store and finding a [size] 17 in a Kobe. No way," said Anthony Davis to ESPN. "I mean, it's guys' favorite shoes. … A lot of people are inspired by him, and the shoe feels amazing. All of them feel amazing."
The affinity for the silhouettes has been quite evident in the past few seasons — particularly in 2019-20 as the Kobe 4 Protro was worn by more than 100 players establishing it as one of Bryant's statement models. Now, players are rumored to be limiting the usage of their Kobes to prevent quick exhaustion of their stockpiles. In light of the current struggle, Vanessa Bryant looks to trademark "KB24" which might be a possible solution, but sources state that the application did not include a new lineup of shoes and sporting goods.
For more footwear news, a pair of Michael Jordan's game-worn and signed Air Jordan 13s are hitting Christie's auction block.