'Star Wars: Knights of the Old Republic' Receives Nintendo Switch Master Edition Release
Complete with everything from commemorative coins to lightsaber hilt replicas and an Ebon Hawk metal pin.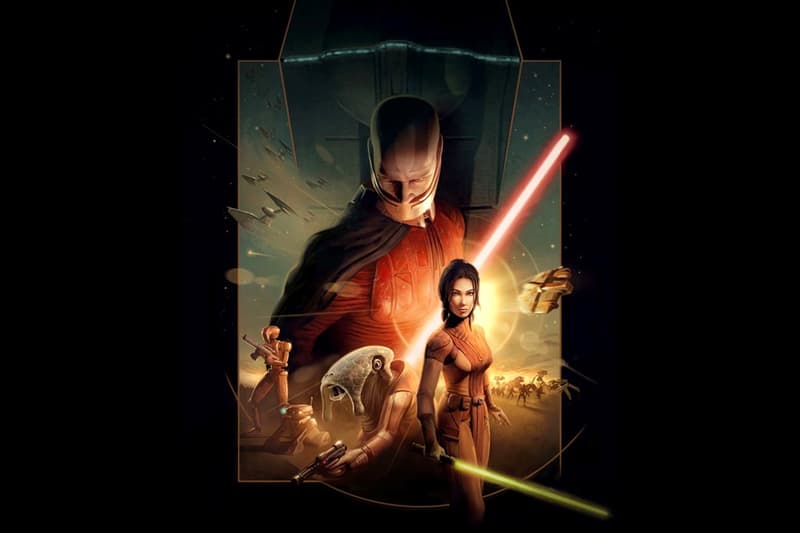 After bringing the ultra-iconic Star Wars: Knights of the Old Republic to Nintendo Switch earlier this month, Texas-based video game developer Aspyr is now releasing two special edition bundles for diehard Star Wars fans.
The first will be a Premium Edition bundle that includes a standard version of the Switch game, a metal commemorative coin with emblems of both the Dark Side and the Light Side, a metal pin of the Ebon Hawk, an 18" by 24" poster, a decorated SteelBook, a series of concept art cards, as well as a certificate of authenticity. If those aren't enough to satisfy your love of the force, there's also going to be a Master Edition that includes everything from the Premium Edition and more: two replicas of Darth Revan's lightsaber hilts, a Vibroblade letter opener, a Pazaak set, a hardcover strategy guide for the game, lithographs of some concept art, and even a replica of the original game's Xbox case.
For those interested, the Premium and Master Editions of Knights of the Old Republic will be available for pre-order over on Limited Run Games starting today at 10 a.m. EDT, with the former going for $90 USD and the latter for $175 USD.
The Star Wars: Knights of the Old Republic Premium & Master Editions for Switch & PC include: an Ebon Hawk pin, concept art cards, & more!
6-week open pre-orders for Switch & PC begin November 19th at https://t.co/uFFLbeCnQB pic.twitter.com/oKRmOU0llZ

— Limited Run Games (@LimitedRunGames) November 15, 2021
In other related news, Pokémon Brilliant Diamond and Shining Pearl has just released a trailer offering an overview of its gameplay.