This Extremely Rare Blastoise Presentation Card Is Selling for $468,000 USD
Move over, Charizard.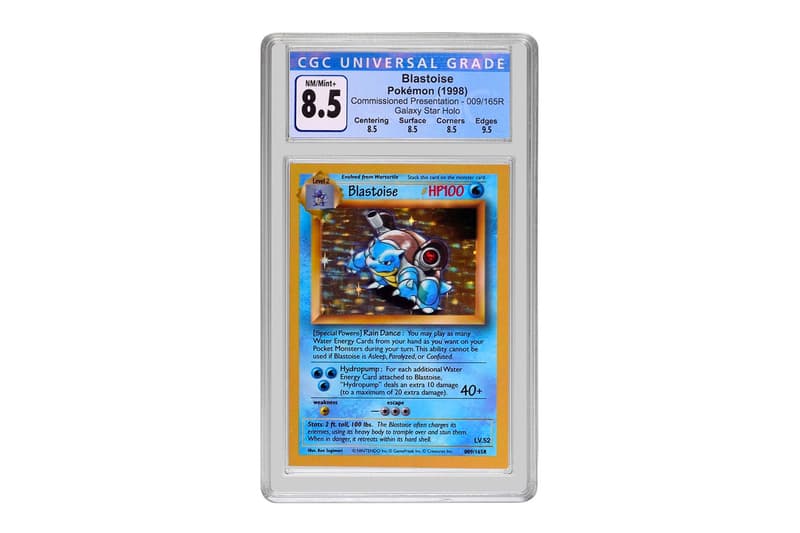 Some astronomical sale prices for Pokémon TCG are in, and no it is not for a Charizard. Heritage Auctions currently has a very rare Blastoise #009/165R Commissioned Presentation Galaxy Star Hologram card listed.
Rated at NM/Mint+ 8.5 by CGC, this card is just one of two examples in existence and was used for presentation purposes with Nintendo for approval to go into printing in English. This Wizards of the Coast card was commissioned by Cartamundi in 1998 and has details that never made it on to the final product — details like the sharp corners, blank card back, and whimsical typeface.
Illustrated by Pokémon's primary character developer Ken Sugimori, this extremely rare card is currently listed on Heritage Auctions for a staggering $468,000 USD.
For more Pokémon TCG news, this unopened Pokémon First Edition Base Set booster box sells for a new record of $408,000 USD.