Pharrell Partners With Georgia Tech and Amazon to Teach Music Coding to Young Students
Eligible to middle and high school students.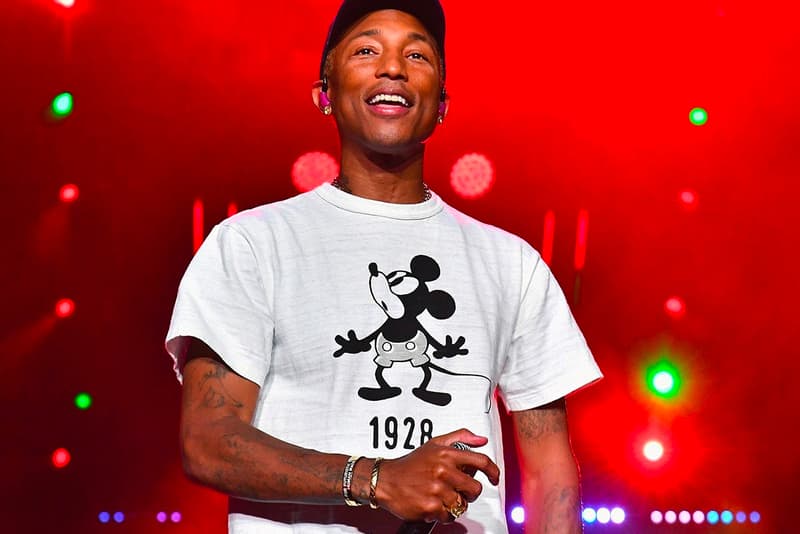 Pharrell Williams is working hard to give back to the community. The multi-hyphenate has partnered with Amazon and Georgia Tech for a new initiative that aims to teach music coding to young students. This news arrives just a little over a month after Pharrell announced the launch of his non-profit Black Ambition in support of minority innovators.
Pharrell's education non-profit, YELLOW, announced that the collaborative initiative will be called Your Voice is Power, and it's going to be specifically training up middle and high school students — any students in the U.S. and Canada can participate. The initiative will include five teaching modules that offer practical coding skills as well as discussion sessions between teachers and students about racial injustice. Furthermore, Your Voice is Power will host a competition that gets students to remix Pharrell's single "Entrepreneur." Students will be required to create the remix using their own voices through Georgia Tech's coding platform EarSketch.
"This collaboration between YELLOW, Amazon, and Georgia Tech is a celebration of Black creators and change-makers," explained Pharrell. "YELLOW at its core believes that education is a pathway to success. Teaching kids future-ready skills like coding, especially those kids for whom opportunities like this have not been equally distributed, is how we prepare the next generation of entrepreneurs."
Launching with its teaching modules, the first-round competition of Your Voice is Power will kick-off on January 19, followed by the second round from March 15 to June 4 — head over to Amazon's dedicated website to see the full list of rules and scoring guidelines.
? Proud to work with @Pharrell and @GeorgiaTech in helping more students learn computer skills through music! https://t.co/BBAnZFxtKb

— Amazon (@amazon) January 19, 2021
In case you missed it, Pharrell launched his own podcasting network OTHERtoneMedia last month.