DJ Scheme Shares Posthumous Juice WRLD Collab "Buck 50"
A cut from DJ Scheme's 'FAMILY (Finished Edition).'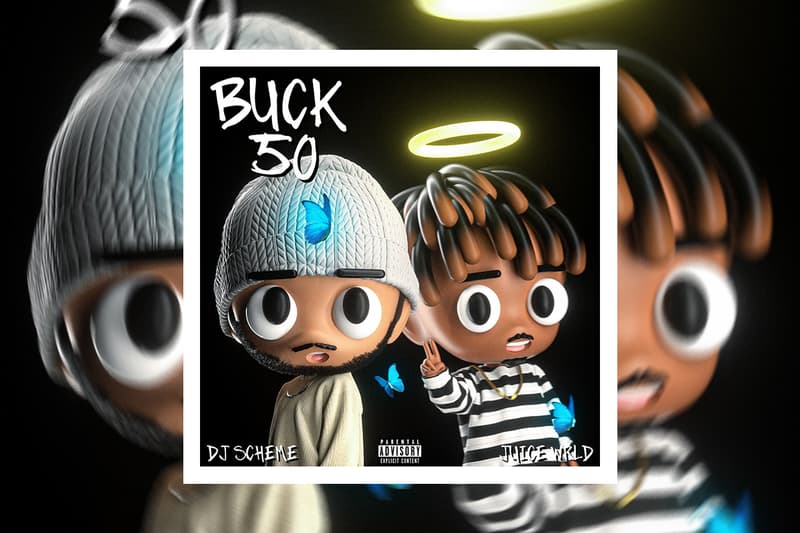 DJ Scheme has dropped off his collaborative track with the late Juice WRLD entitled "Buck 50."
Clocking in at just a little over three minutes and 30 seconds, the cut hears the beloved rapper detail his world-conquering ambitions. "My goal is billions, I'm up millions / Superstar, not a civilian / Me and Ben Frank got cool, we chillin' / I ain't mean to say chillin', b*tch, I'm billin' / At least I ain't drug dealin'," Juice proudly raps in the first verse."
"Buck 50" serves as the opening track of Scheme's recently released FAMILY (Finished Edition). "In all honesty, I never really wanted a deluxe because I can't add to that part of my life," DJ Scheme said in a statement. "Now that 'Buck 50' is out and the album is complete, I can manifest new energy and focus on the future."
Scheme and Juice WRLD first met in 2017 and become constant collaborators; Scheme spent some time as the late rapper's tour DJ and even co-produced "Conversations" from Juice's posthumous album, Legends Never Die.
Stream DJ Scheme and Juice WRLD's "Buck 50" on Spotify and Apple Music.
In other music news, Kodak Black celebrated his sentence commutation with the new single "Last Day In."