Music Projects You Missed This Week
Featuring Deb Never, Rico Nasty, Flo Milli and more.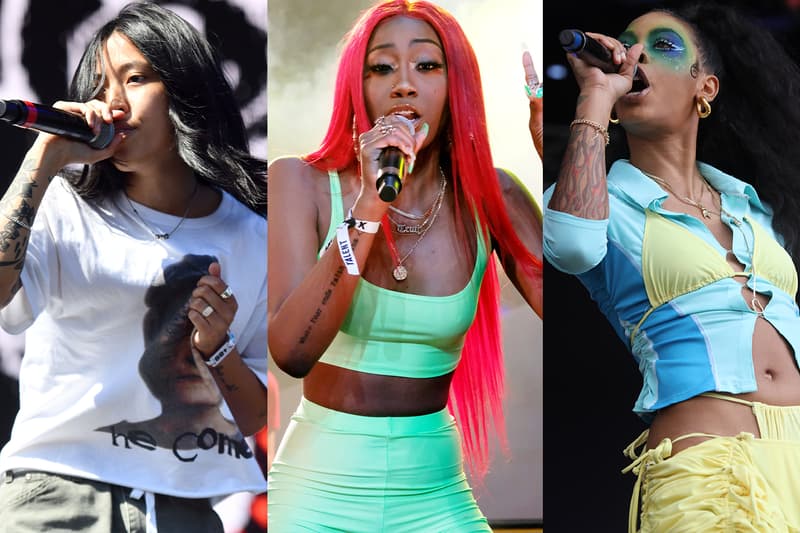 As we power through another working week, HYPEBEAST has rounded up a carefully curated list of Music Projects You Missed This Week.
This selection includes a full-length release from KOTA The Friend and Nyck Caution, new singles from Deb Never, Flo Milli, Smino, a collab from GR$$D, Guapdad 4000 and Y2, and a leak courtesy of Rico Nasty.
---
KOTA The Friend - Lyrics to GO, Vol. 2
To prep for the release of his EVERYTHING followup, KOTA The Friend shared the second installment in his Lyrics to GO mixtape series. Clocking in at a short 15 minutes, the independent artist revealed that Lyrics to GO was "created to be the perfect way to get a heavy message across in a minute or less and it turned into something so significant." He continued, "I wouldn't be here without those short videos, so I decided to make it a series and drop a new volume every year to stay grounded. Most importantly, to remind my day 1's, I'm still here for you."
Listen: Spotify | Apple Music
Smino — "MLK Dr"
Smino celebrated Martin Luther King Jr. Day with the new track, "MLK Dr." The upbeat and funky tune features work with Phoelix and Top Dawg Entertainmeent's KALBANX+, while the trippy animated visual is animated by Oliver Fredericksen.
Listen: Spotify | Apple Music
Flo Milli – "Roaring 20s"
Rising rapper Flo Milli and Kenny Beats teamed up to deliver the fun yet impressive new cut, "Roaring 20s." Sampling "If I Were A Rich Man" from the Original Broadway Cast Recording of Fiddler on the Roof, the track holds a more personal meaning for Milli. "The Roaring 20s was a period in history of dramatic social and political change," she said. "Last year I was able to break through during a very difficult time for not only our country but, the world. Born in 2000, and having my breakout year in 2020, I feel like I'm living in the new age of the Roaring 20s."
Listen: Spotify | Apple Music
Nyck Caution - Anywhere But Here
Nyck Caution shared his stellar new album Anywhere But Here, enlisting the likes of Joey Bada$$, Denzel Curry, KOTA The Friend and more. The 14-track project is billed as "a soulful and self-assured effort," and arrives after years of personal turmoil including the recent death of the 26-year-old rapper's father. Introspective and reflective, the album explores all facets of his personality and takes a long look at how exactly he's changed.
Listen: Spotify | Apple Music
Deb Never – "Someone Else"
After a creative dry spell following her May 2020 quarantine project Intermission, Deb Never booked a one way flight to London without really having an intention or a plan. She moved in with her longtime collaborator Michael Percy, and in the next months, she found herself working and writing new music — the first of the onslaught being the calming and inviting cut, "Someone Else."
Listen: Spotify | Apple Music
GR$$D x Guapdad 4000 x Y2 – "THEY DON'T LIKE US"
Music producer GR$$D (pronounced GREED) enlisted Guapdad 4000 and Y2 for the haunting collab "THEY DON'T LIKE US." Clocking in at just under three minutes, the cut is set to appear on GR$$D's forthcoming EP Heathens, which he also curated, A&R'd, produced and mixed in its entirety.
Listen: Spotify | Apple Music
Rico Nasty – "pew pew"
Rico Nasty shared a quick loosie entitled "pew pew," although she named the video on YouTube "Rico Nasty Uzi Leaked." Produced by Tay Keith, the cut arrives just shortly after the release of her long-delayed debut studio effort, Nightmare Vacation.
Listen: YouTube