Travis Scott Could Be Launching an Alcoholic Beverage Called Cacti
Hints from Instagram photos and the "FRANCHISE" music video points at La Flame's new venture.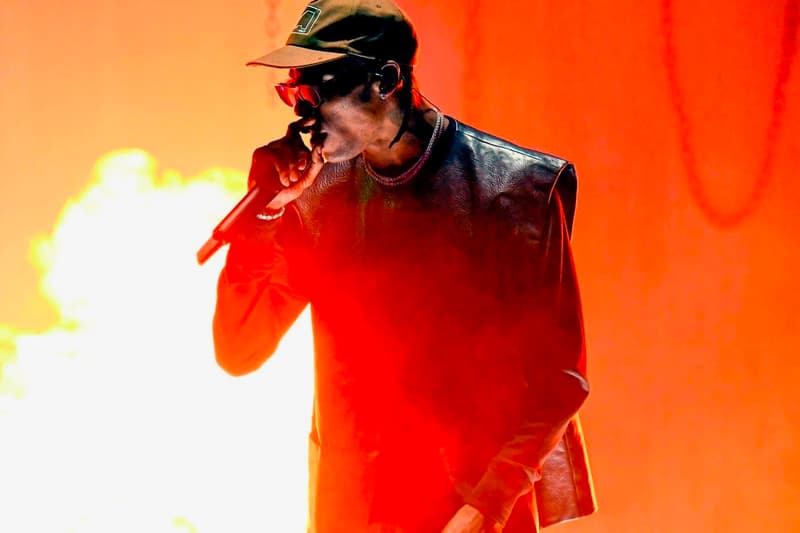 Shortly after dropping the music video for his new single "FRANCHISE" with M.I.A. and Young Thug, many are now speculating that Travis Scott's secret Cacti label could be a brand of alcohol.
Reports state that the Cactus Jack founder has been teasing Cacti as early as August 2020, when he was spotted wearing a Cacti hat in an Instagram photo with TENET director Christopher Nolan. There's also the promotional photo for "FRANCHISE" posted on September 24 that subtly promotes cans of Cacti-branded drinks and its logo on the billboard behind. Finally, the music video for "FRANCHISE" features La Flame sitting in front of numerous Cacti boxes, holding a can up when he raps, "Cacti not no ice tea" and a closeup of the box with the words "Pineapple," "7% alc. vol." and "Lime" printed on it, indicating that Cacti may either arrive with two flavors or a mixture of both and will have a seven percent alcohol content.
No formal announcement has been made by Scott as of writing so stay tuned for more info on Cacti.
In related news, Travis Scott dropped additional "FRANCHISE" merch alongside a new episode of .WAV Radio with Chase B.
DISCLAIMER: We discourage irresponsible and/or underage drinking. Drink responsibly and legally.