Travis Scott Drops Additional "FRANCHISE" T-Shirt Merch
Released alongside a new episode of '.WAV Radio.'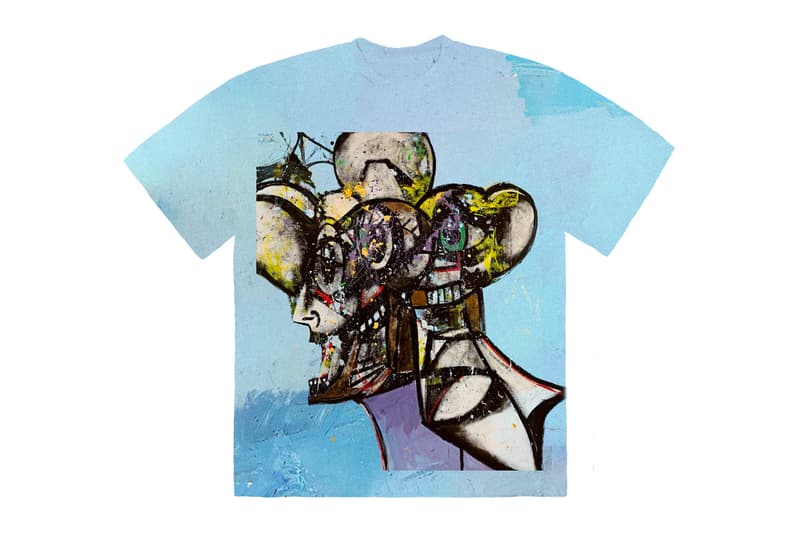 1 of 3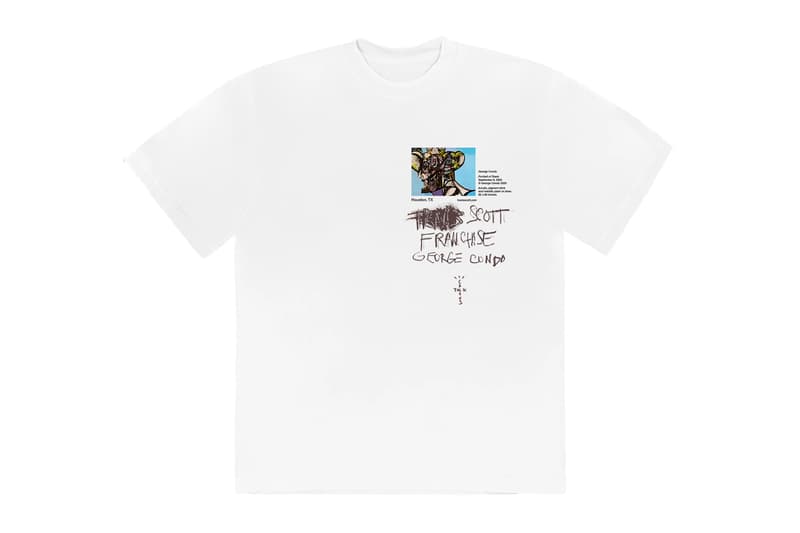 2 of 3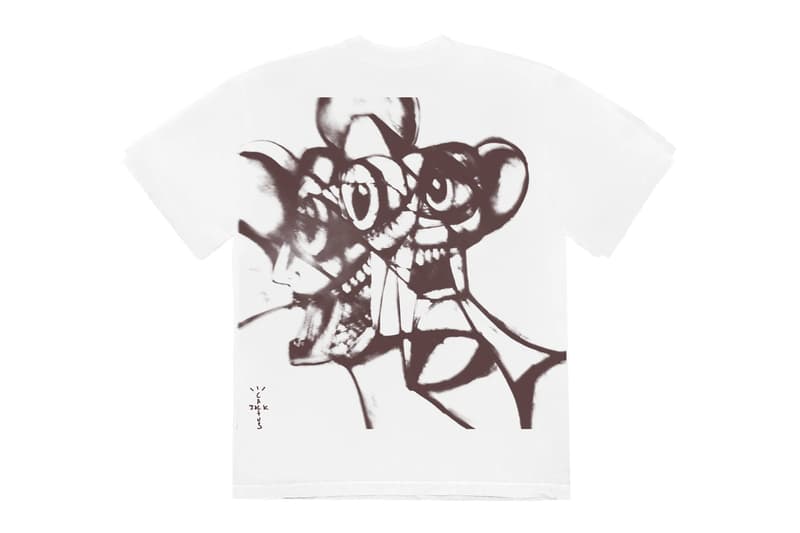 3 of 3
Travis Scott has released two new T-shirt designs in support of "FRANCHISE," following his latest round of merch for the single.
Arriving in either tie-dye or white, both T-shirts highlight George Condo's artwork as its main design. The tie-dye apparel, offered in varying hues of blue, is intended to replicate the coloring of the canvas and features an enlarged screenprint of the Condo piece in front. Meanwhile, the white T-shirt sees the Condo work as a chest piece with handwritten notes below it, complete with a monochromatic print on the back. Scott's limited edition "FRANCHISE" promo and deluxe CDs, priced at $1 USD each, round out this merch drop.
Scott's new apparel is release alongside a new episode of .WAV Radio, where he and Chase B debuted a number of new cuts including a short preview of Kanye West's "Believe What I Say," Chase B's "For Me" with OMB Bloodbath and KenTheMan, Sheck Wes' "Private Jet Seat" and Dougie F's "Luka."
Shop the new "FRANCHISE" merch on Travis Scott's official website and listen to the new episode of .WAV Radio on Apple Music.
Elsewhere in fashion, Virgil Abloh's canary—yellow encourages voter turnout with "Swing State" T-shirts.