Drake Calls Lil Wayne "The Man That Gave Me Everything I Have"
Honoring Tunechi on his 38th birthday.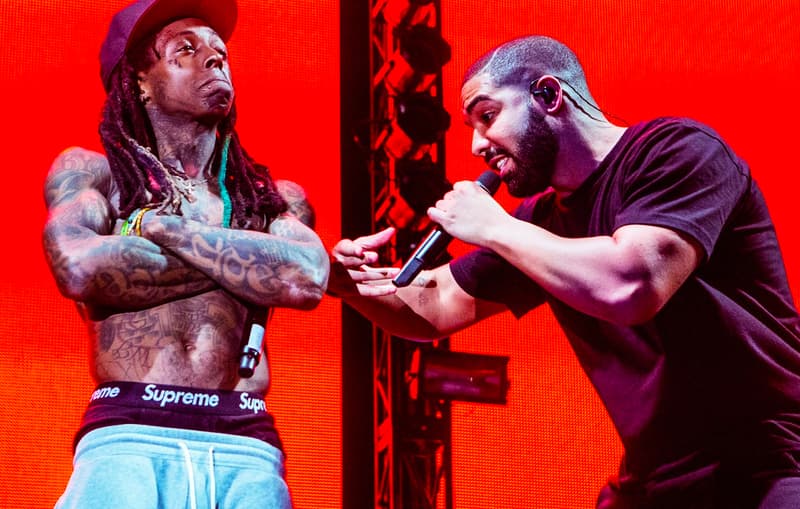 Drake paid his respects to Lil Wayne on his 38th birthday, penning a short yet heartfelt tribute to Tunechi on Instagram.
Sharing a carousel of images together taken over the years, Drizzy didn't hold back on the gratefulness and praises. "More life to the man that gave me everything I have!!! My GOAT and not just on some emoji sh*t," he wrote as the caption. He ended the tribute by quoting Weezy's "Hustler Musik," adding, "Sometimes I wanna drop a tear but no emotions from a king…shall be…so I be…who I be…that's me…that's Weezy F Baby and please say the mothaf*ckin…"
In August 2020, TIDAL Chief Content Officer Elliot Wilson shared a video of Tunechi telling the story of his first meeting with Drake and calling him "a knockout from the door." The OVO head then took to the Instagram comments section to show more love for his mentor, writing, "This man believed in me after so many never called again or just didn't see it to begin with." He continued, "Most selfless artist ever never held any of us back always pushed us forward every single night in people faces 20k packed into an arena and he had a whole set of his show dedicated to introducing us FOR YEARS…all praise and credit due to the GOAT."
In related news, Lil Wayne added 10 tracks to the deluxe edition of Tha Carter V.