Eckhaus Latta Anticipates a Cozy Spring/Summer 2021
The New York brand keeps things WFH friendly, but will we want our sequins back in 2021?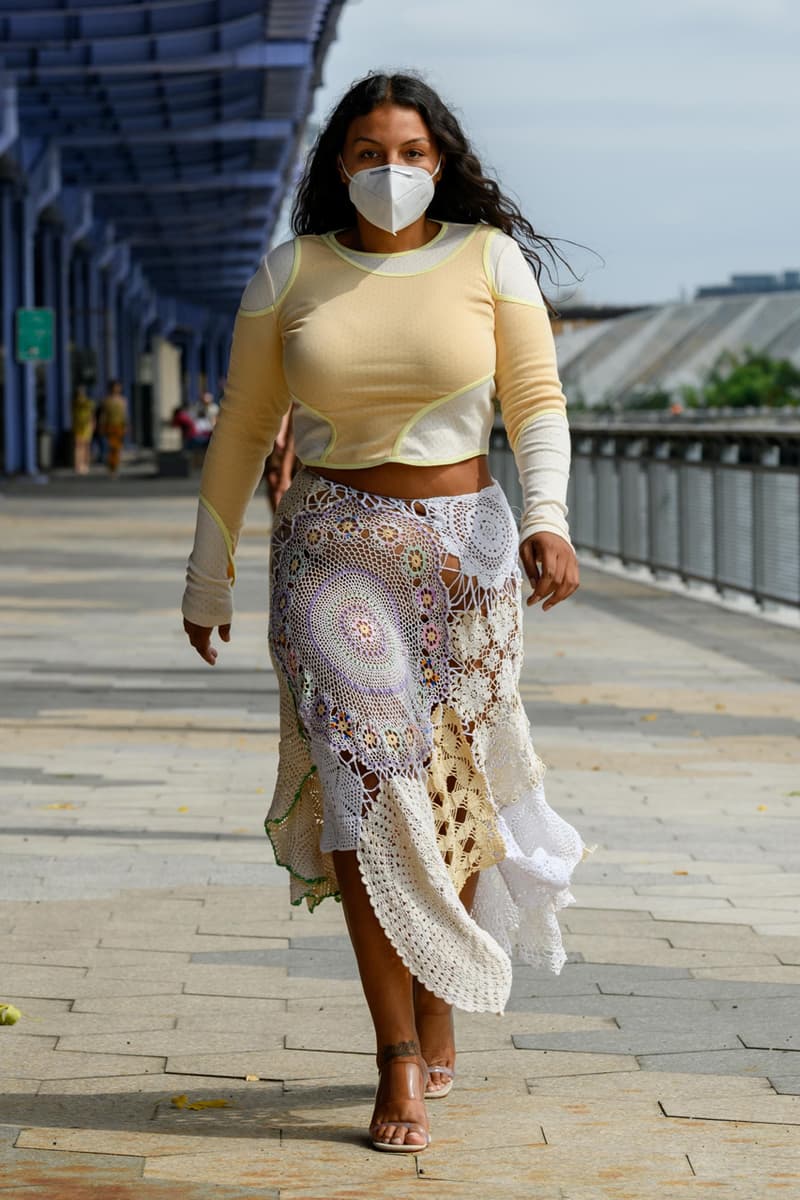 1 of 23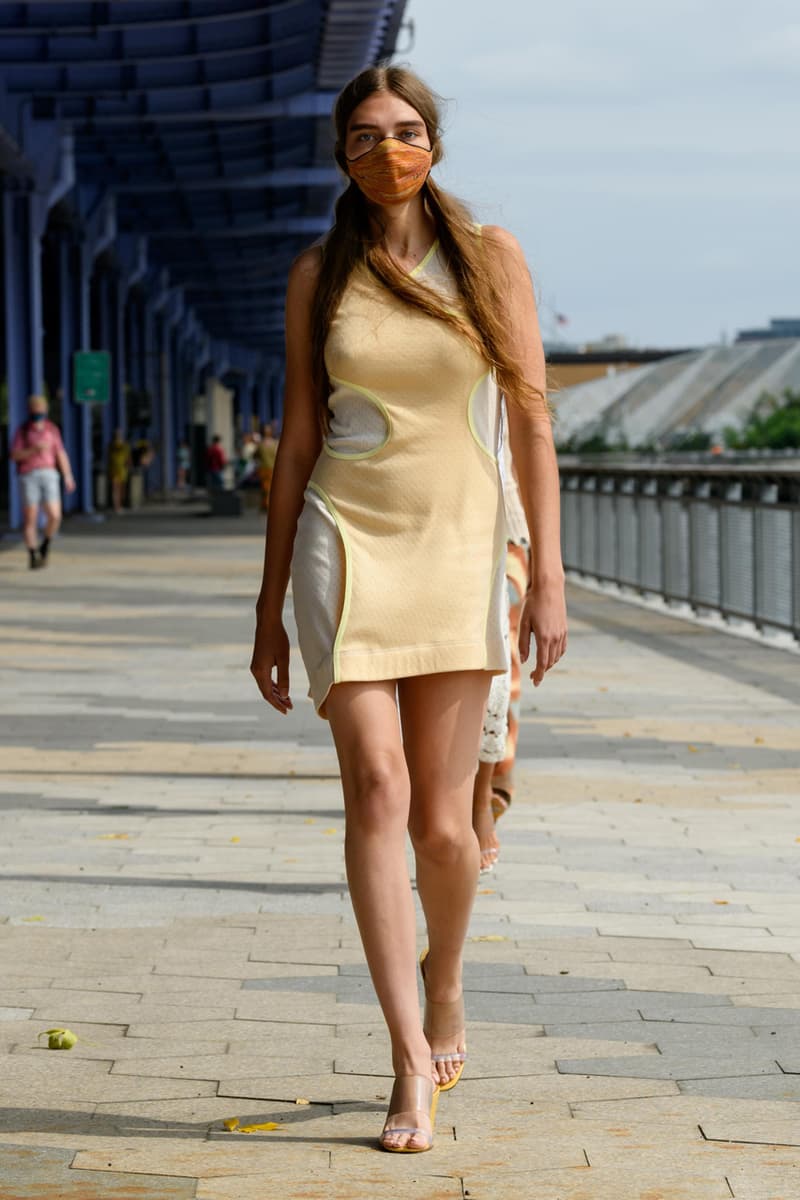 2 of 23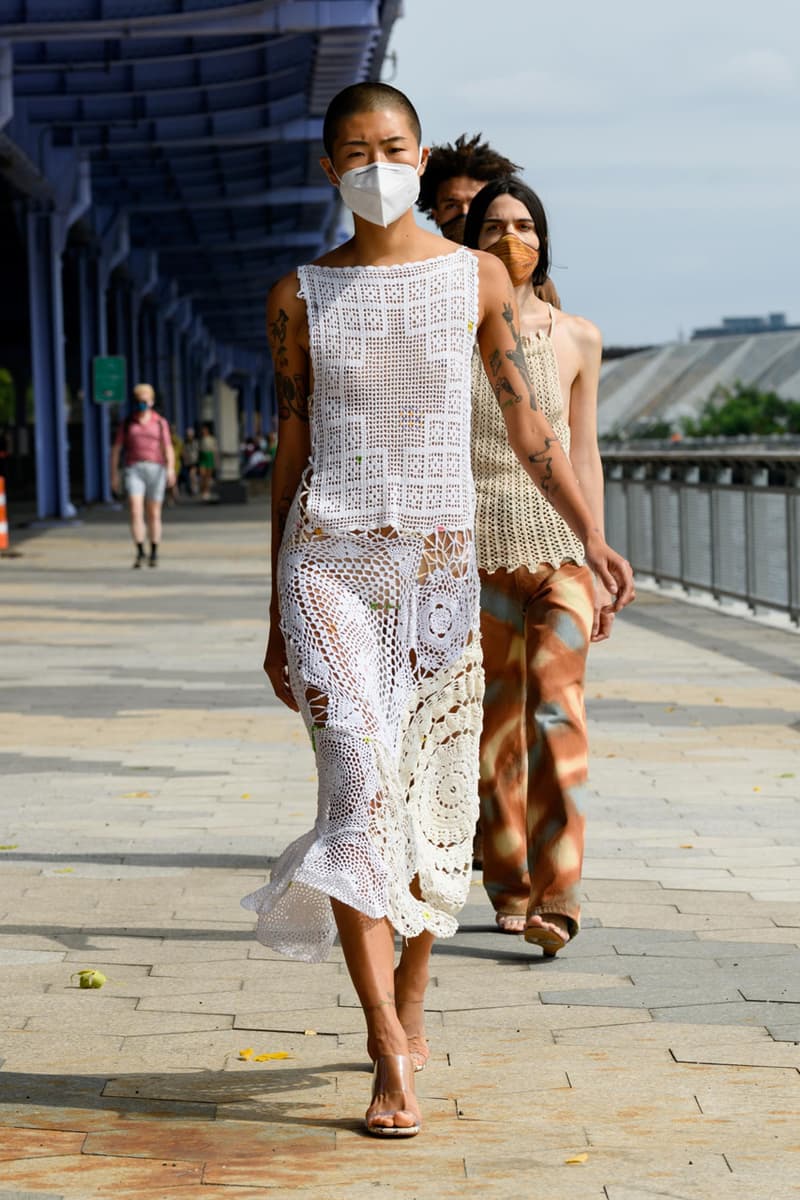 3 of 23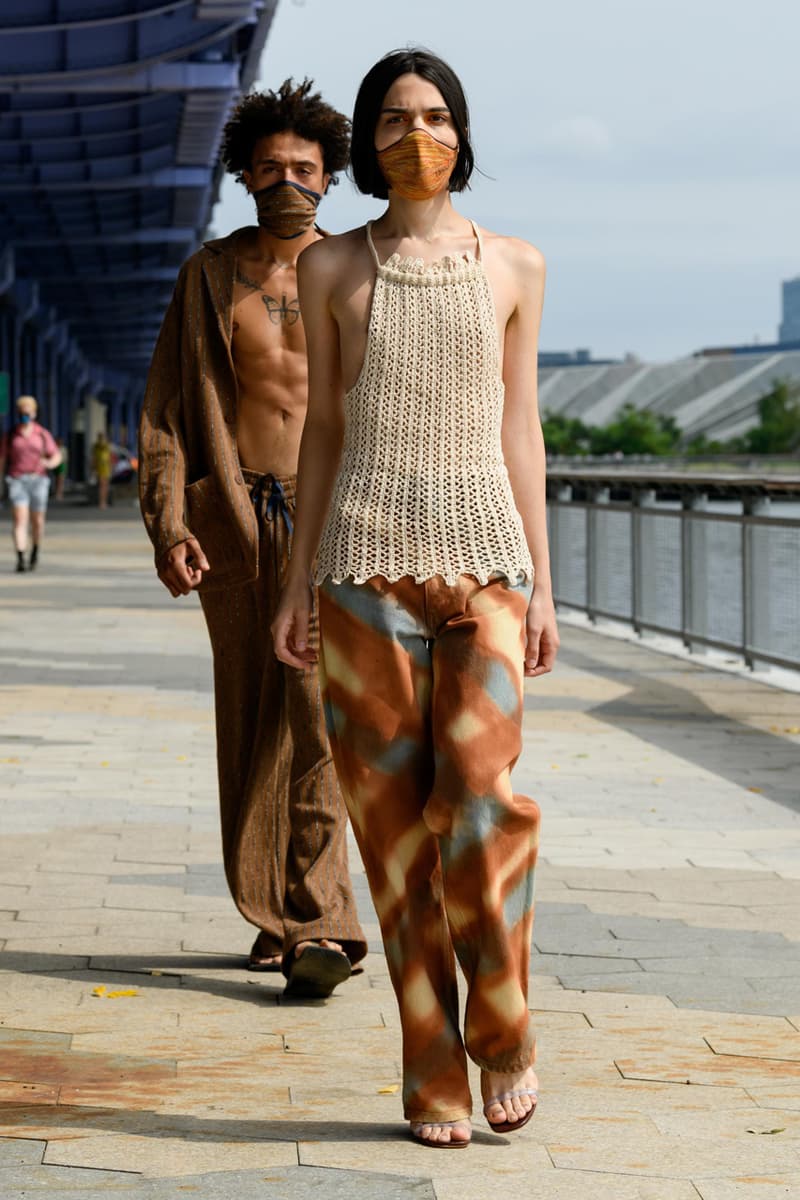 4 of 23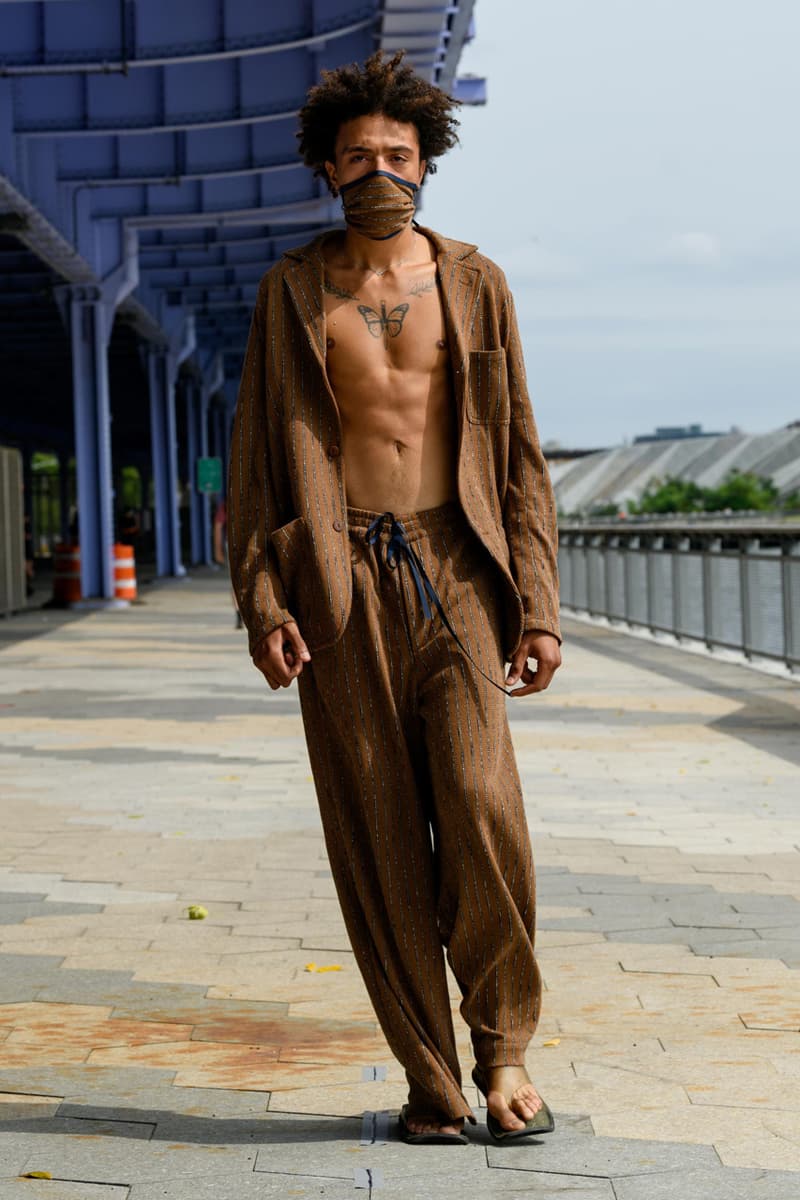 5 of 23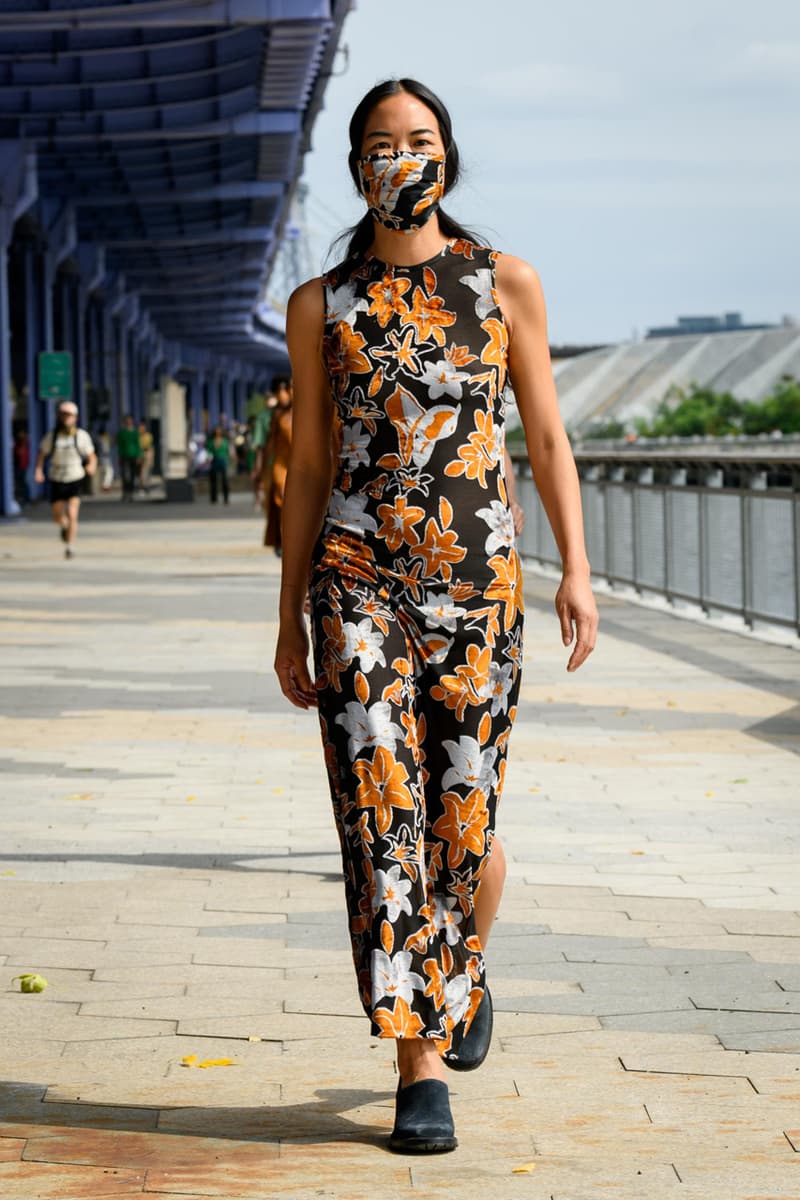 6 of 23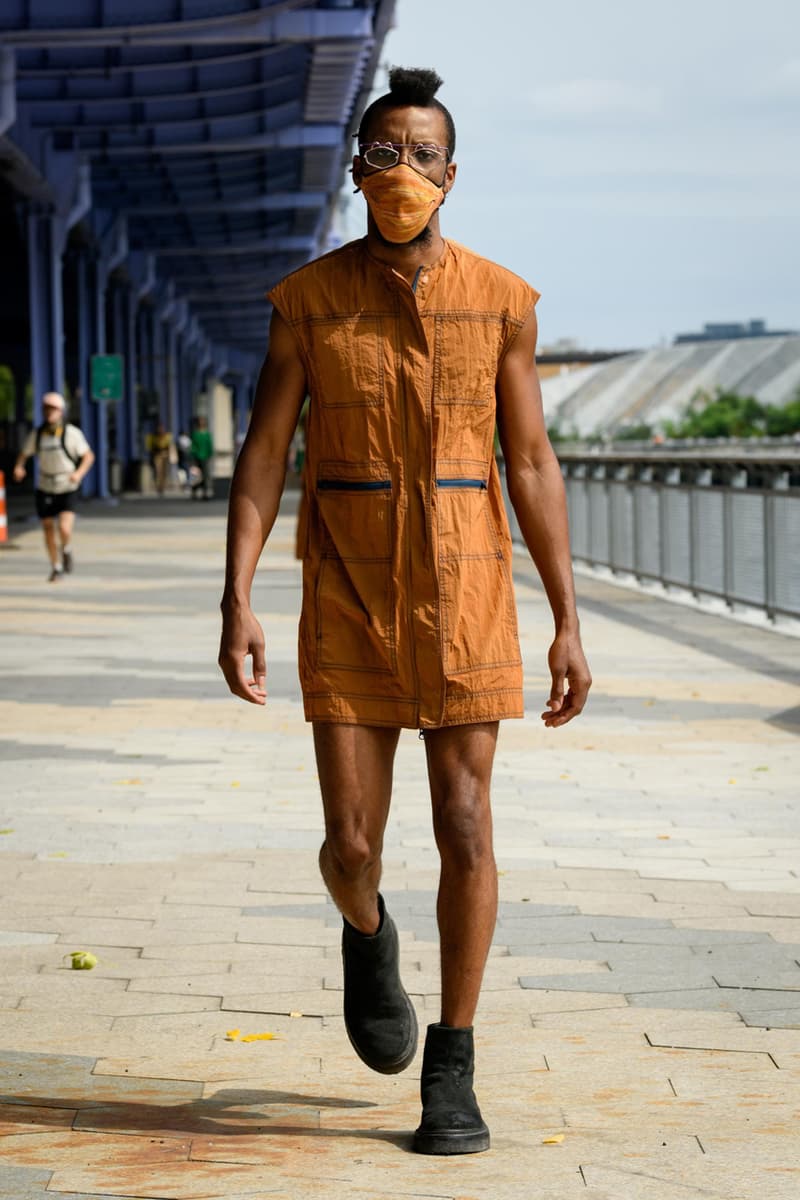 7 of 23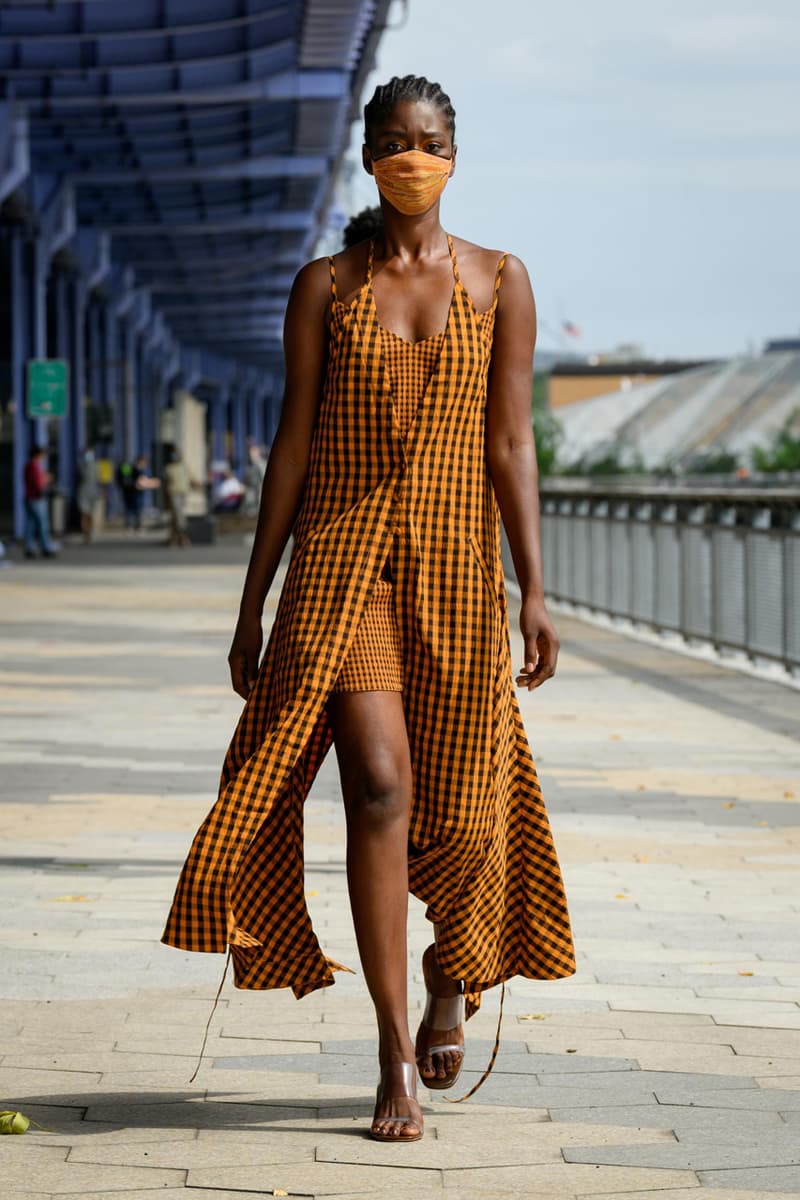 8 of 23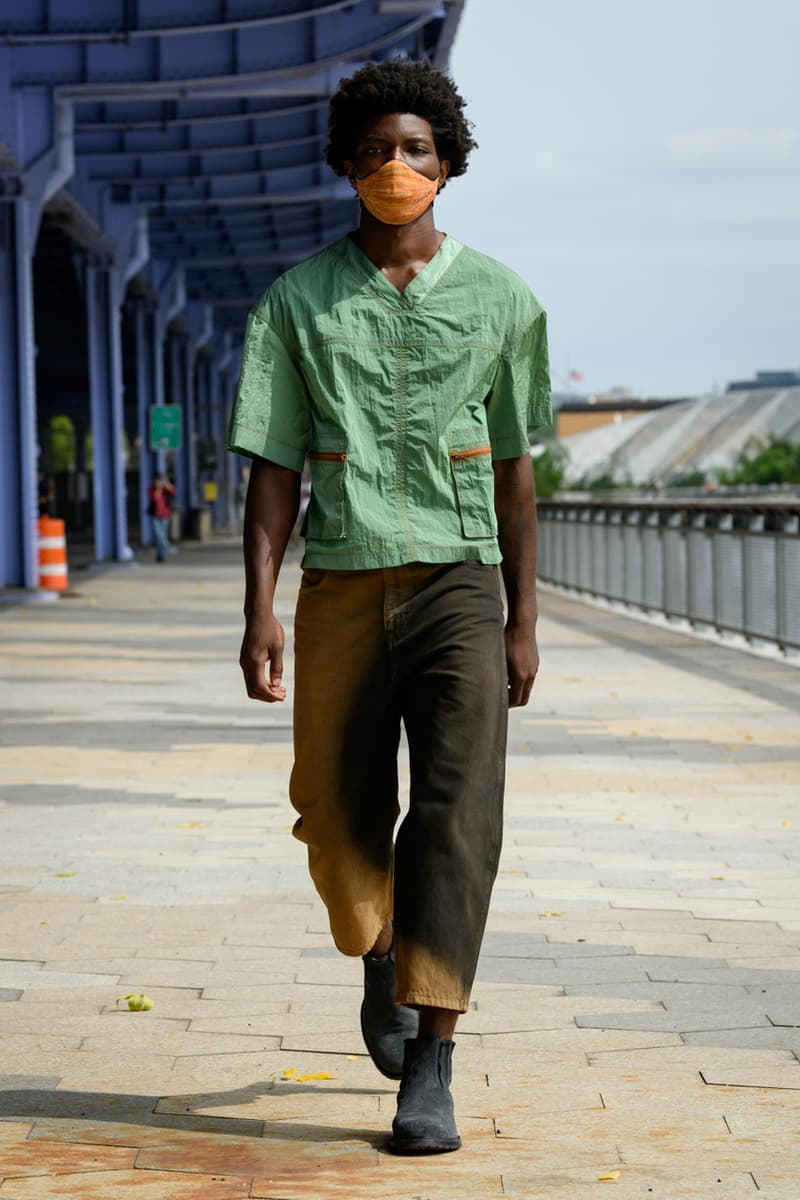 9 of 23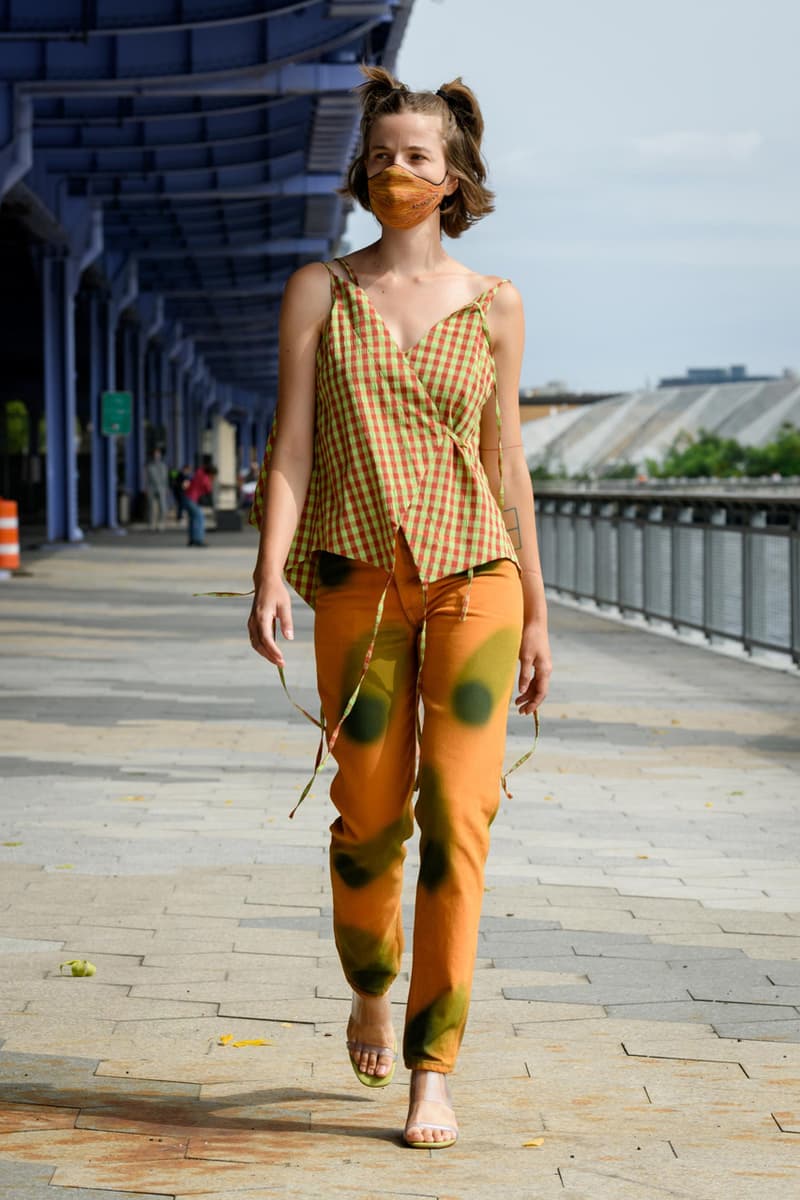 10 of 23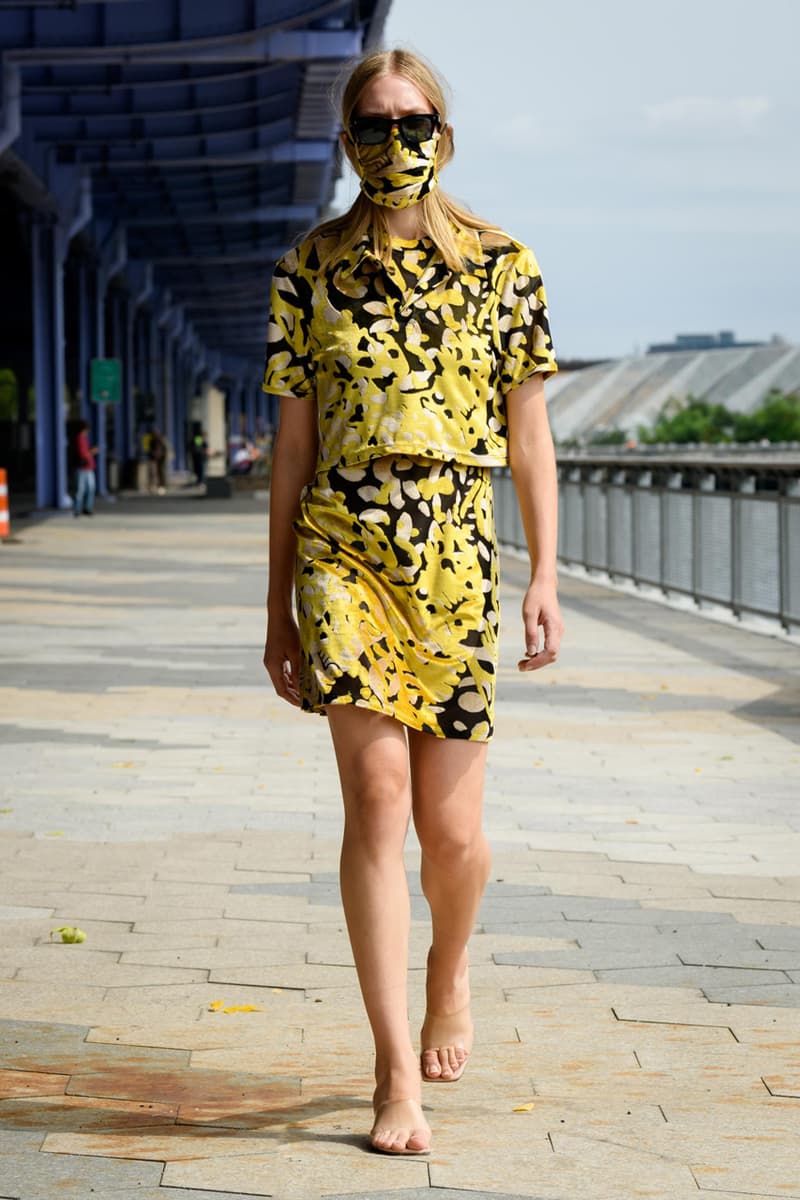 11 of 23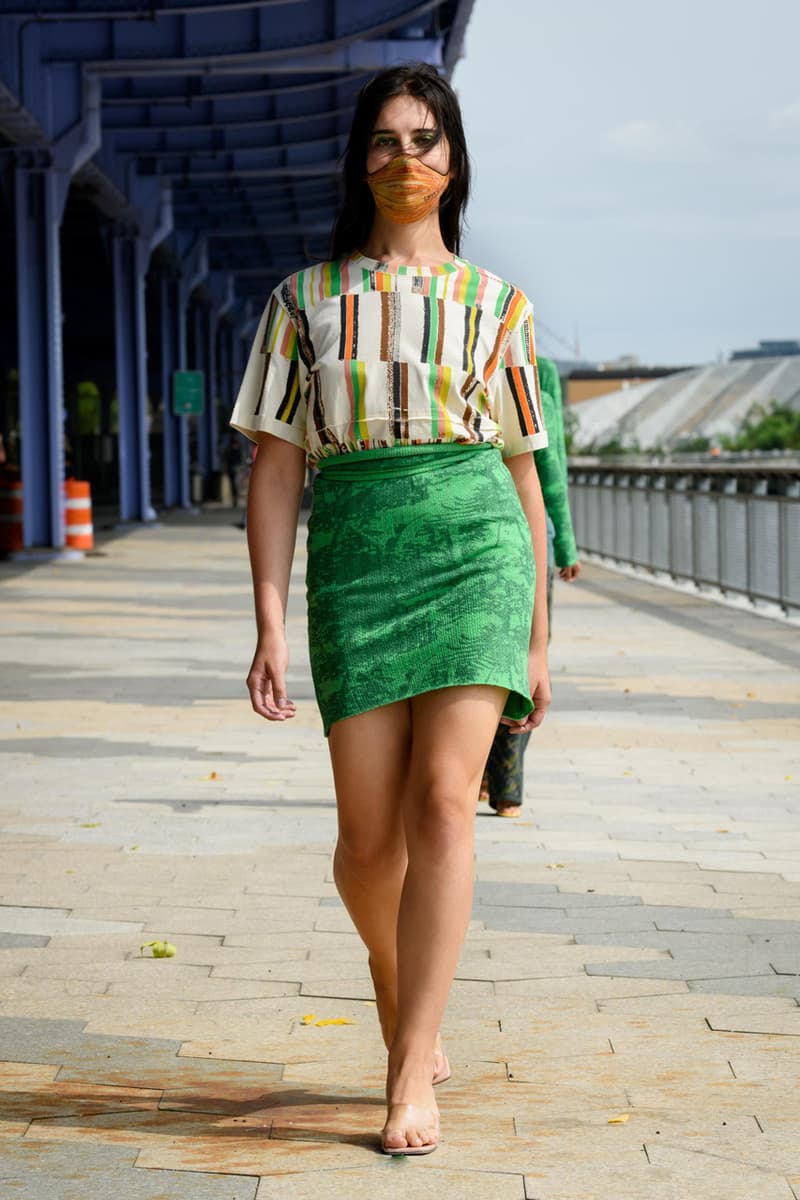 12 of 23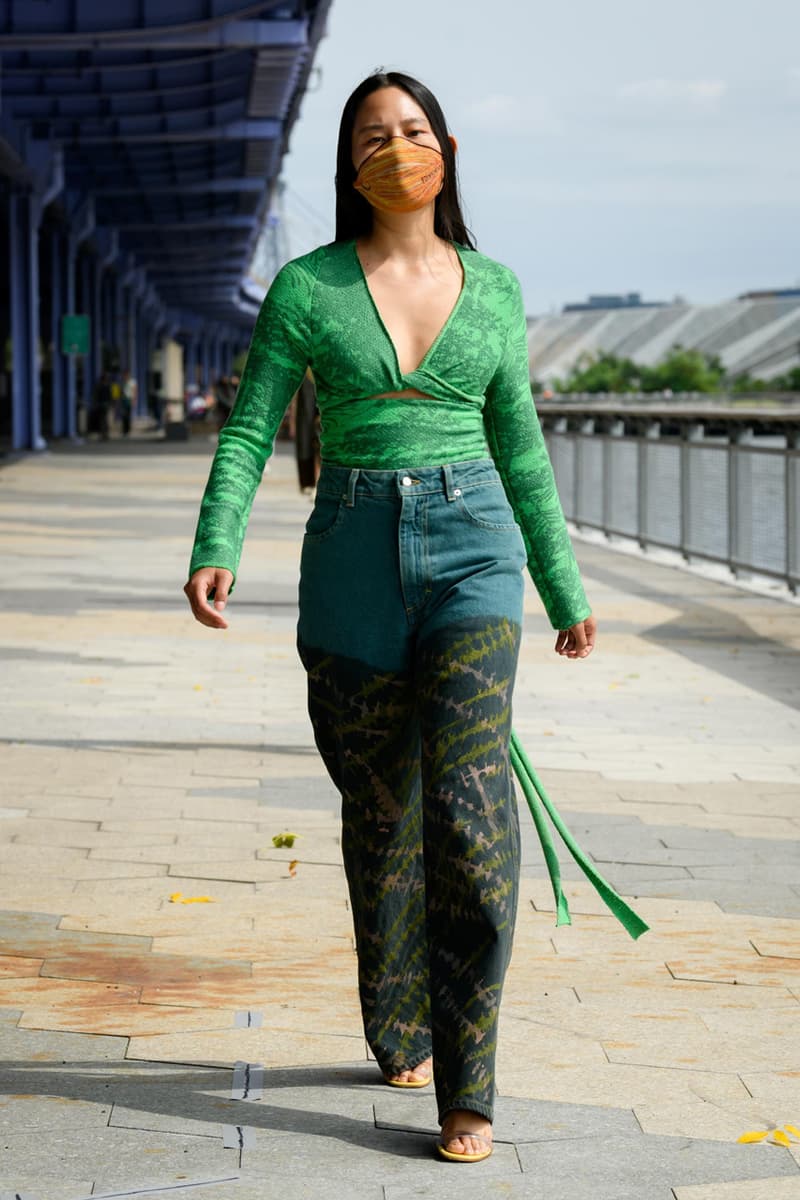 13 of 23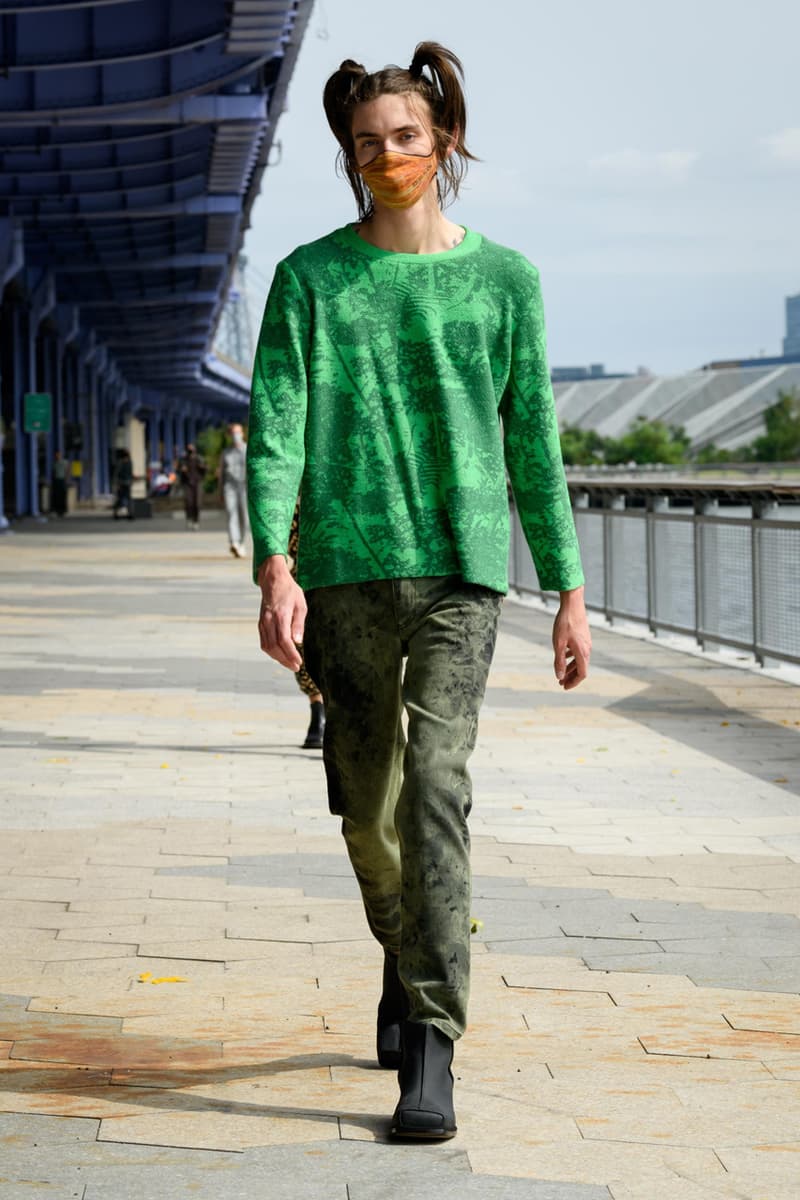 14 of 23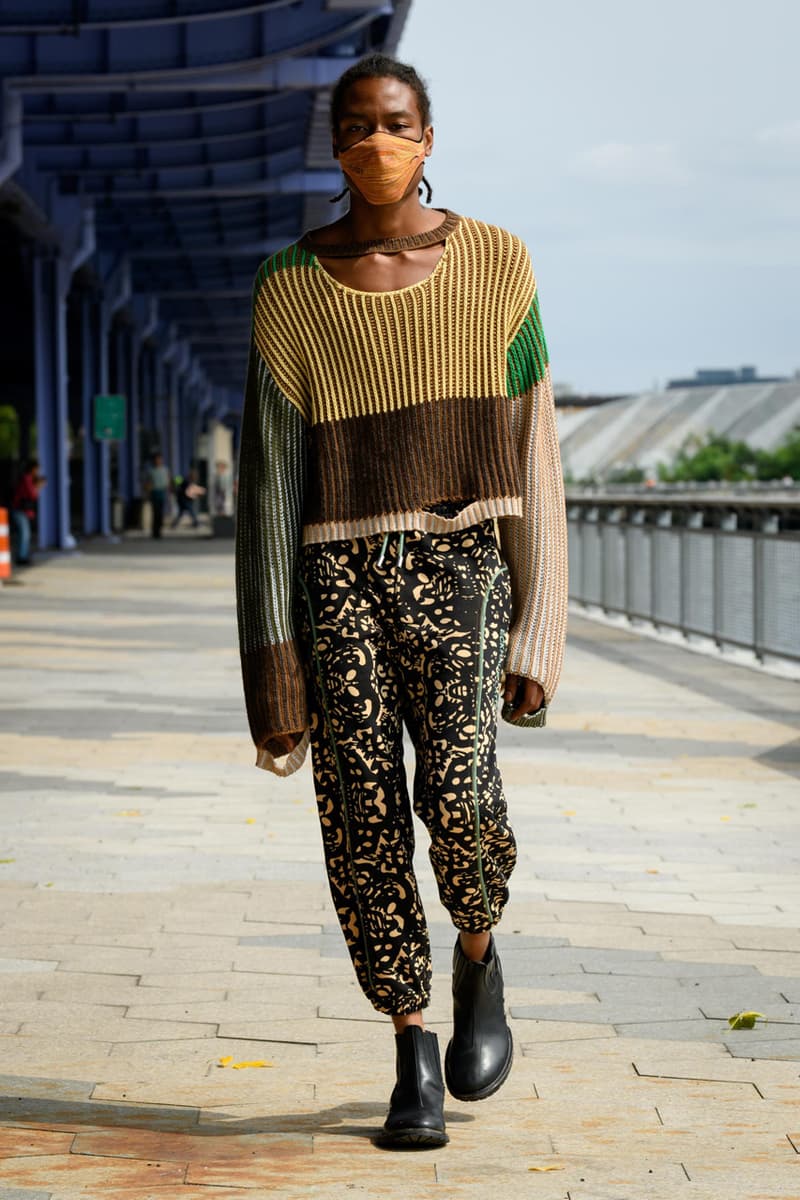 15 of 23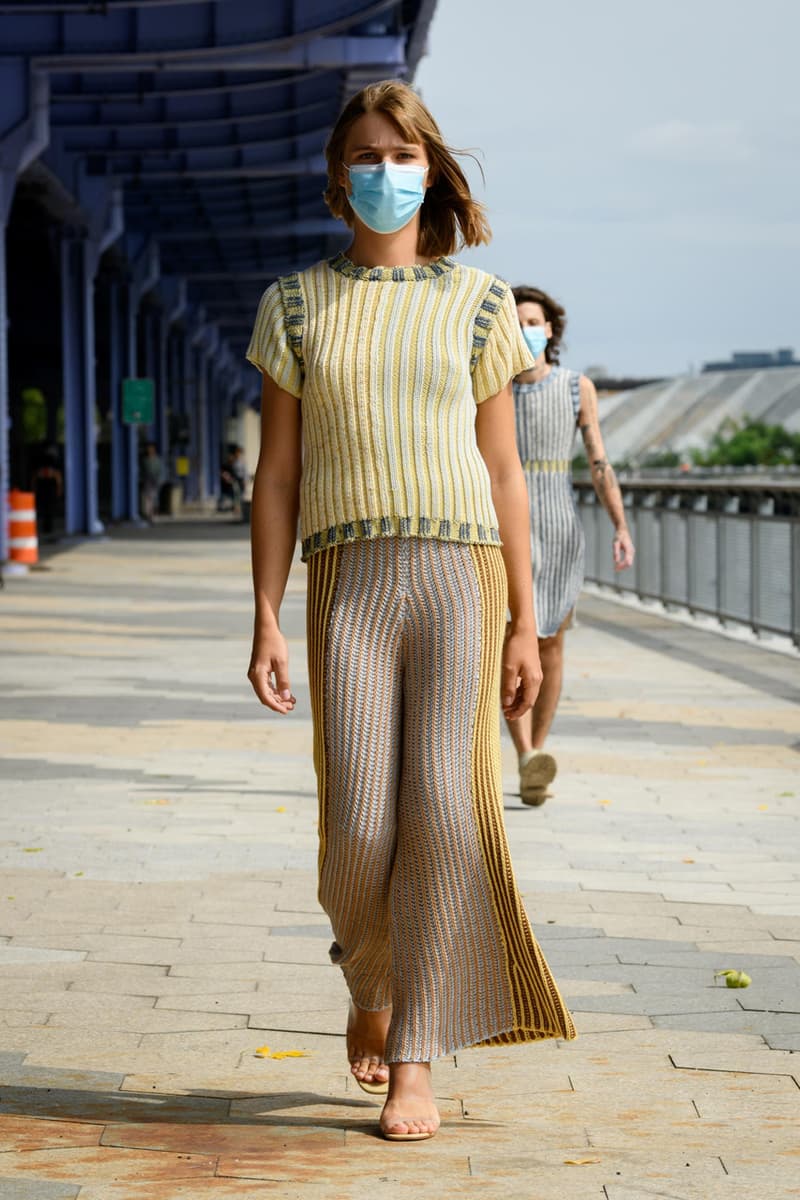 16 of 23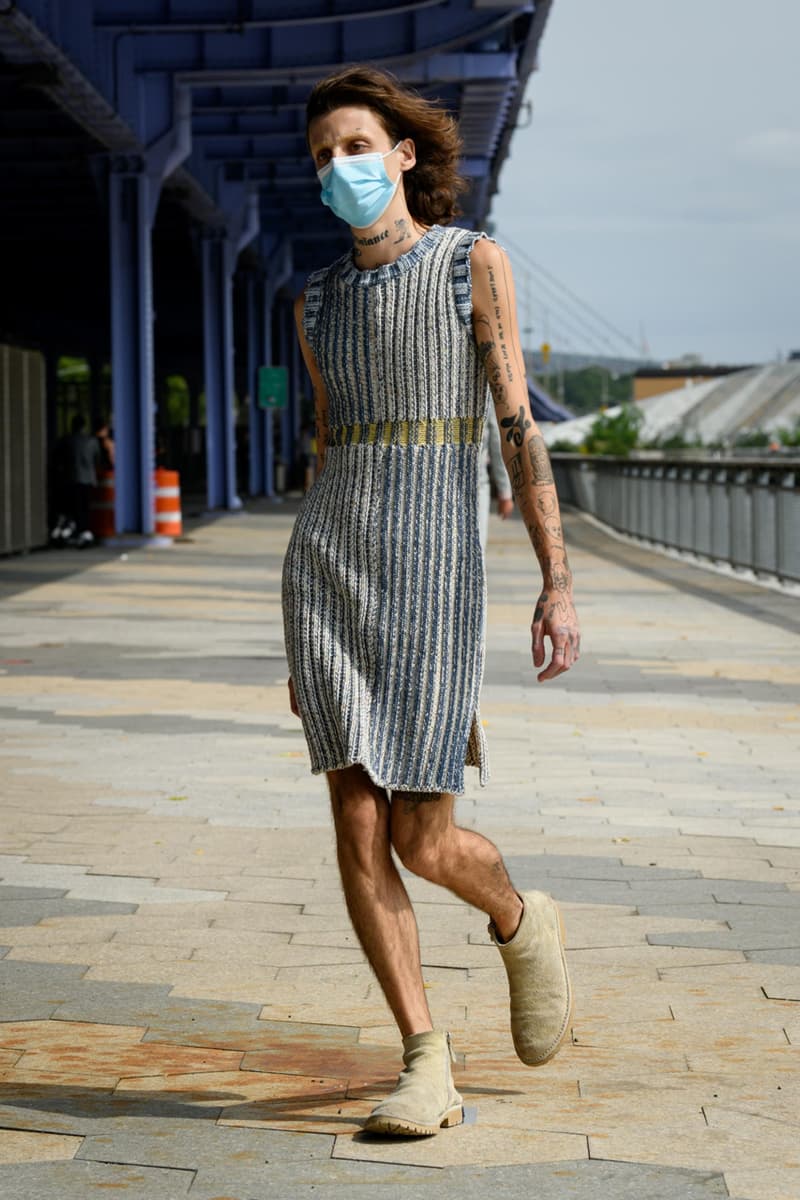 17 of 23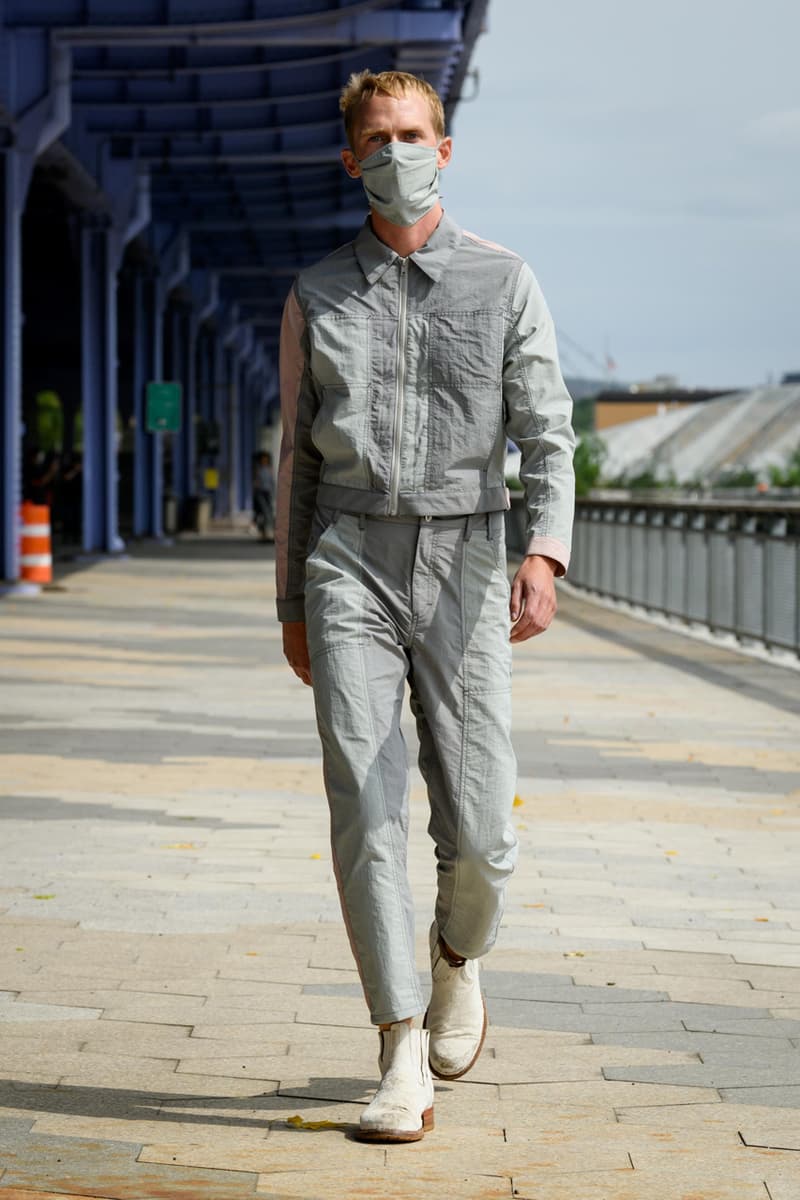 18 of 23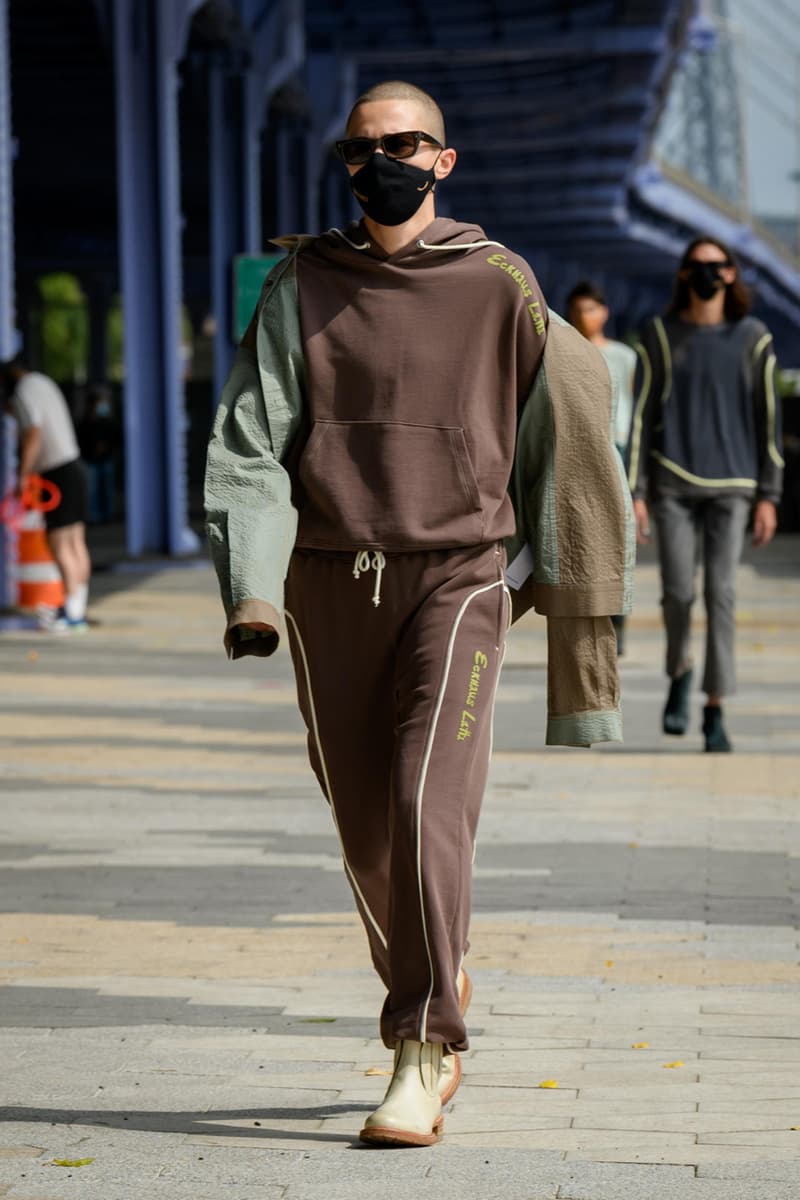 19 of 23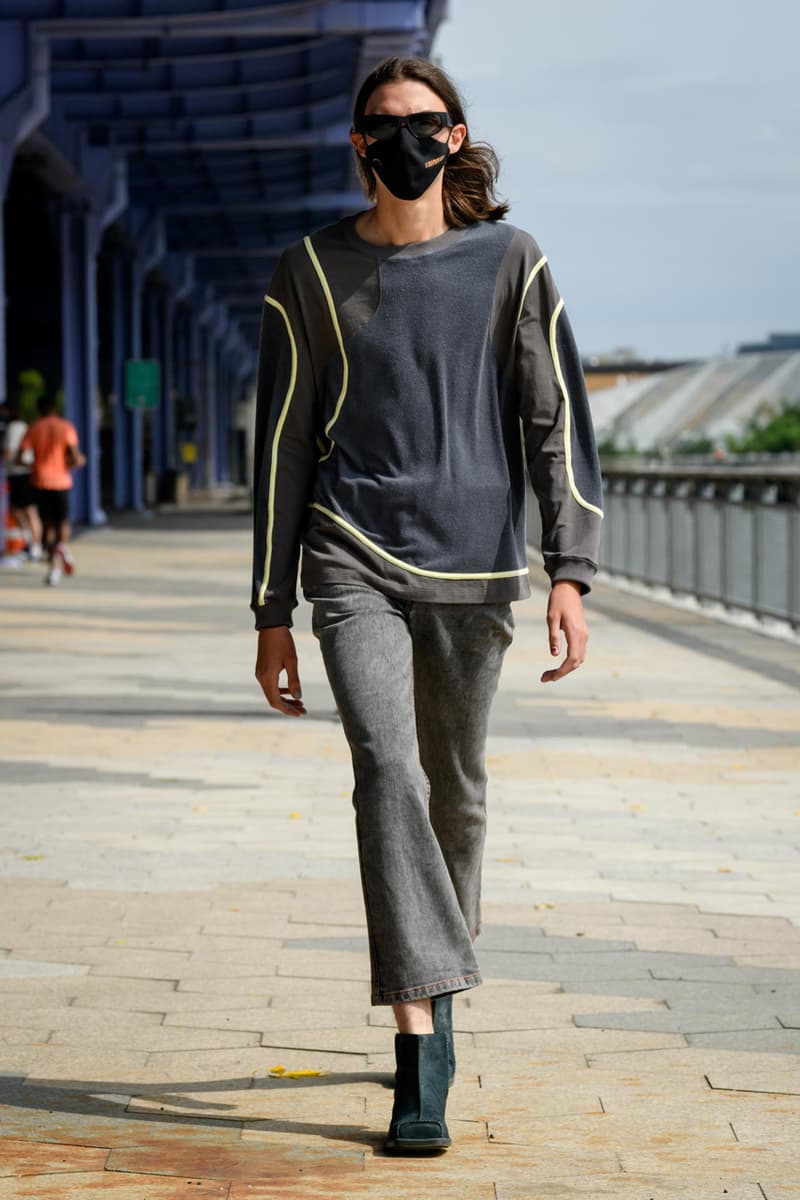 20 of 23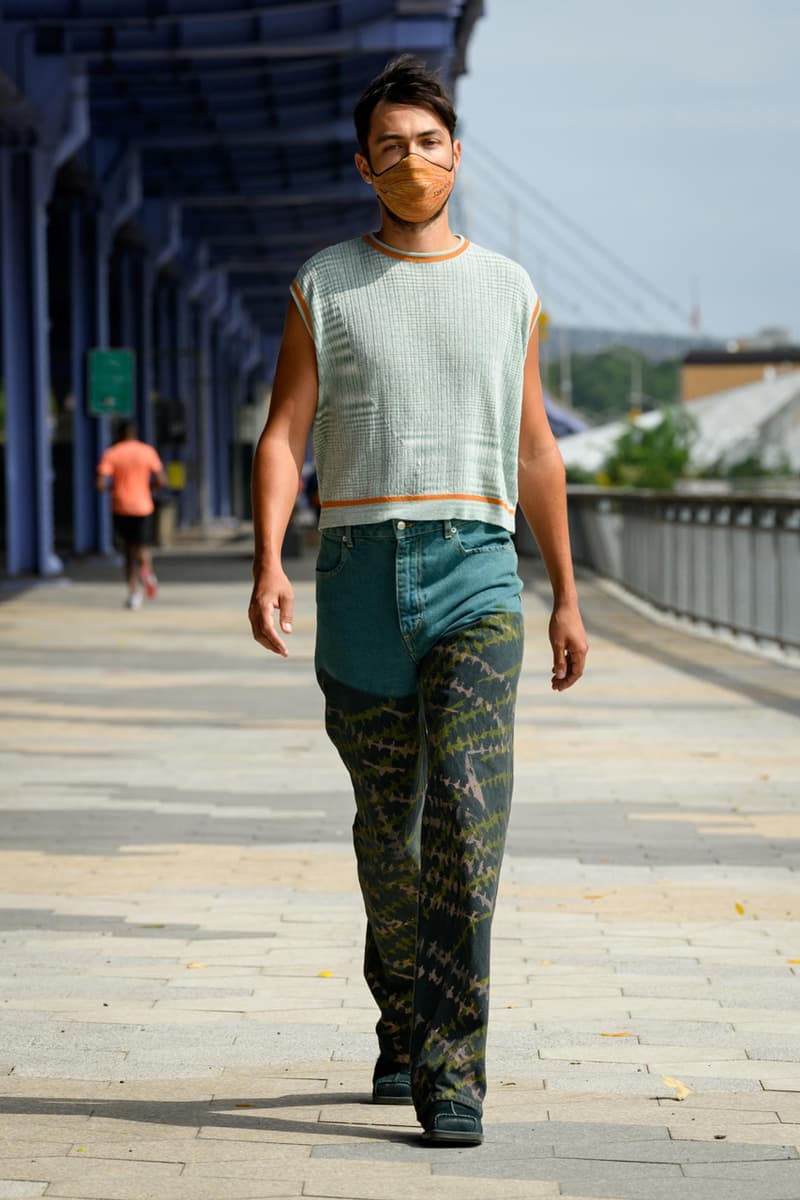 21 of 23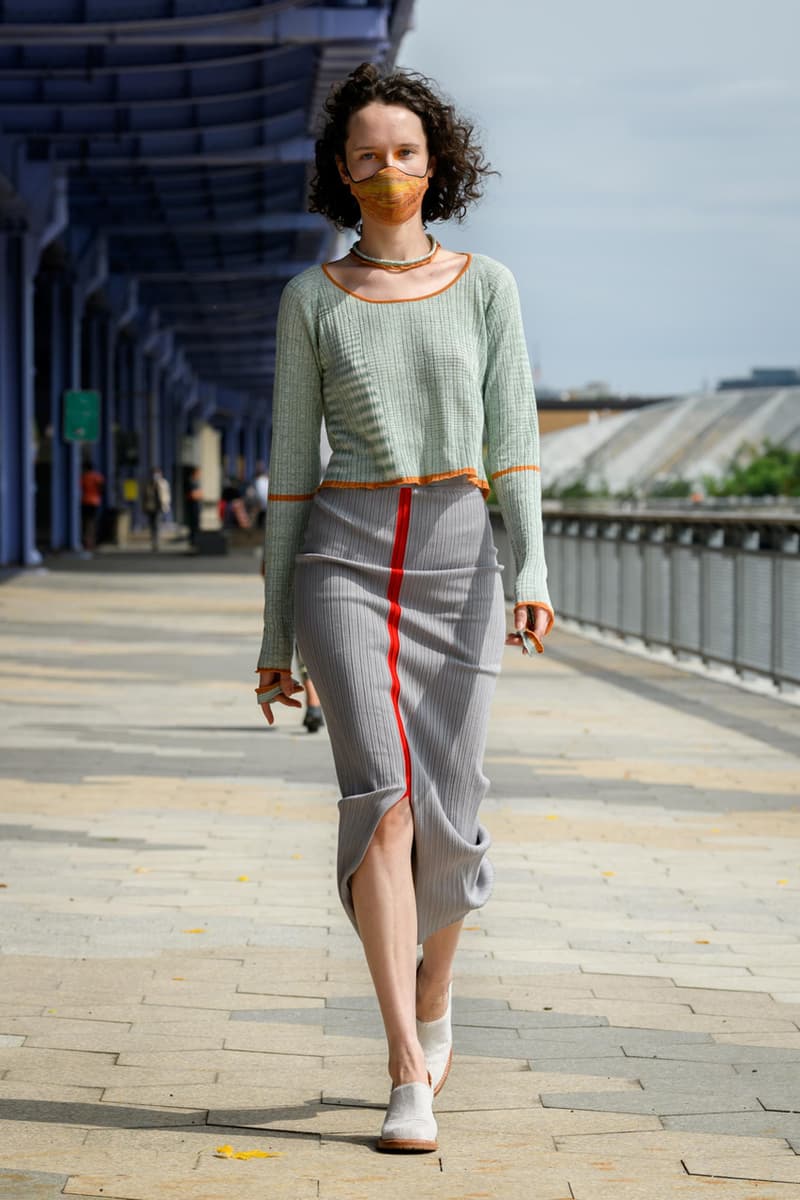 22 of 23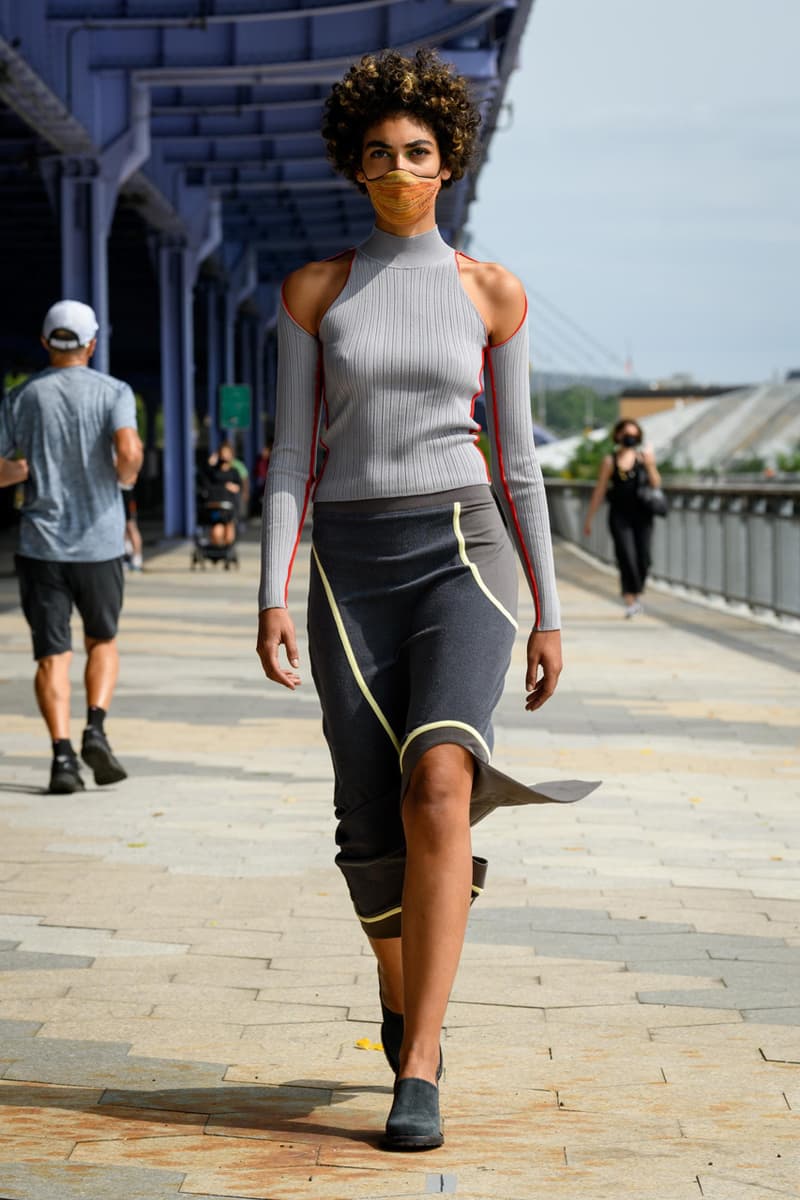 23 of 23
Mike Eckhaus and Zoe Latta have long been masters of a (perhaps particularly "New York") brand of ease and sophistication, and Eckhaus Latta's Spring/Summer 2021 show beneath Manhattan's FDR drive brought that distinction to the fore.
The influence of six, now closer to seven, months of social isolation is unmistakable, even if not intentional: chunky knits, sweats and crewneck pullovers each had their turn on the runway. The free-flowing, pinstriped Beach Blazer and Beach Trouser — paired with a matching mask and fashioned in a burnt sienna-toned "Cortado" colorway — is a case in point: WFH friendly, thanks to roomy shoulders and a drawstring closure on the trouser.
"Cozy casual" is not entirely outside of the brand's wheelhouse, but it is a far cry from the sharp geometry and bedazzled mini dresses offered up for Spring 2020; the need for crisp suits and all-over sequins was side-lined this year for obvious reasons. And knits for Spring/Summer seems to anticipate that we might once again be spending a greater-than-usual chunk of time in the air-conditioning.
That's not to say there weren't lighter offerings: fitted minidresses, linen shirts, crocheted tops and head-to-toe florals were also on view. But again, the quantity of cozier options seemed to exceed the typical allotment for transitional dressing.
The Eckhaus Latta showing is strong — and surely more than a thought experiment — but it is an interesting study in fashion's ability to gauge our sartorial needs several months in advance: will Spring/Summer 2021 look like Spring/Summer 2020? Or will we want our sequins back again.