Eckhaus Latta SS20 Delves Into Delicate Territory With Eyelet, Netting and Sequins
Mike Eckhaus and Zoe Latta take a softer approach this season.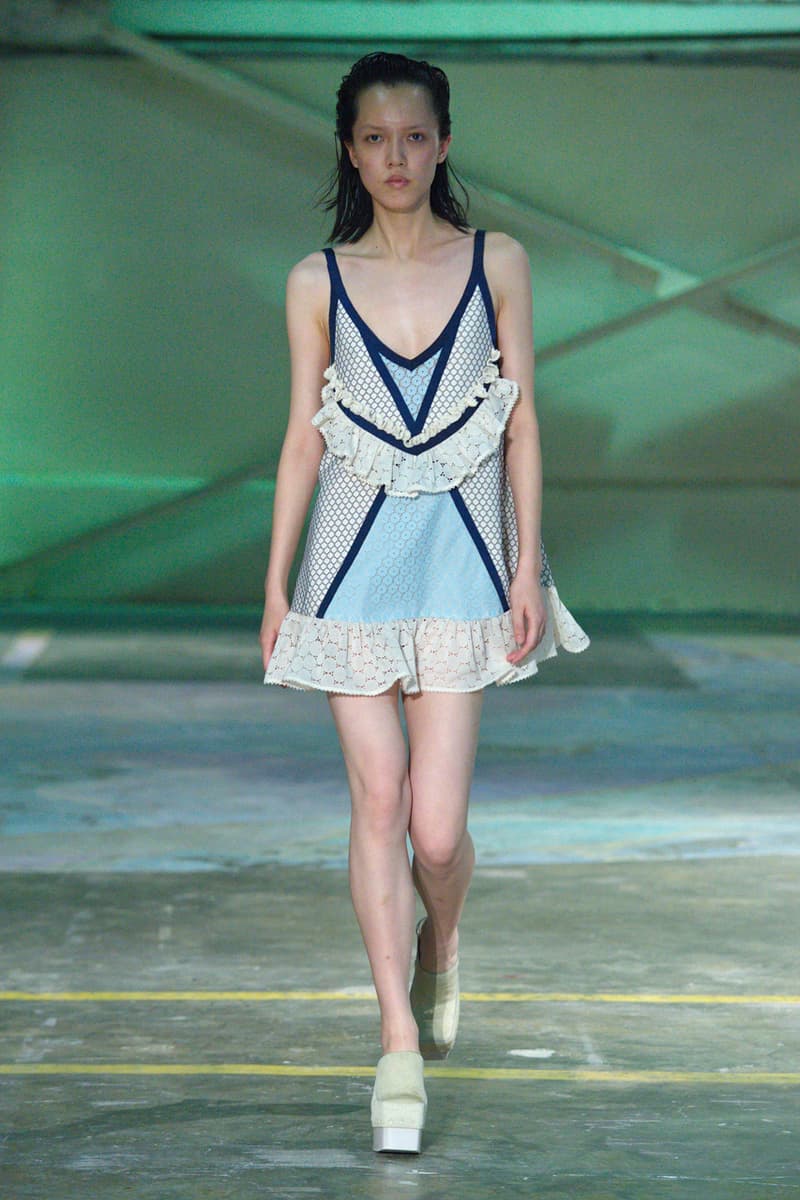 1 of 36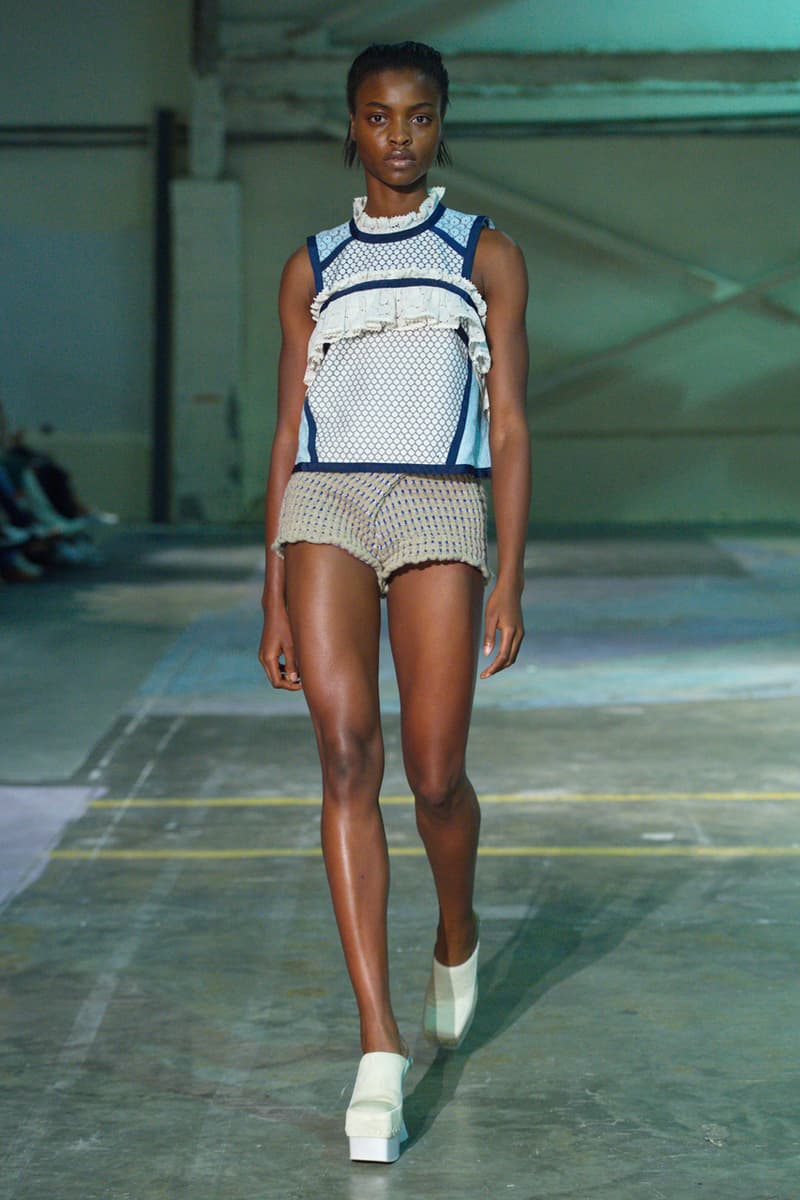 2 of 36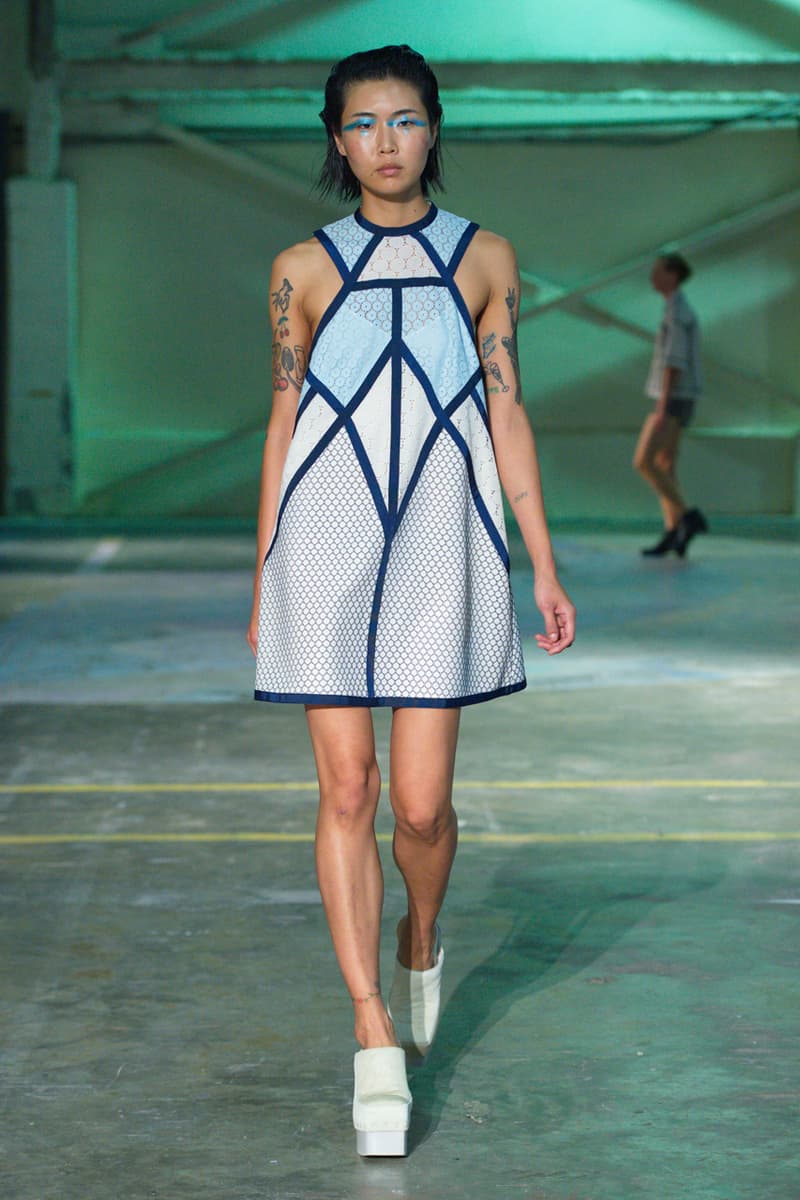 3 of 36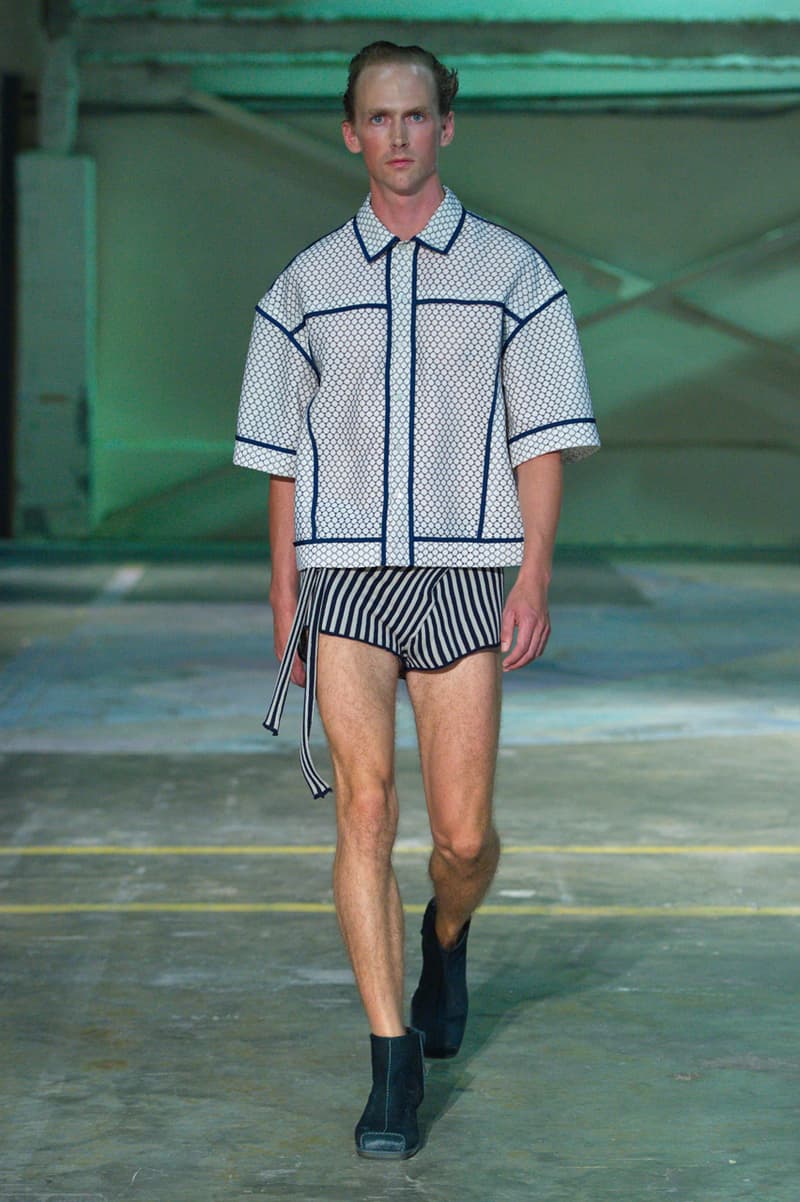 4 of 36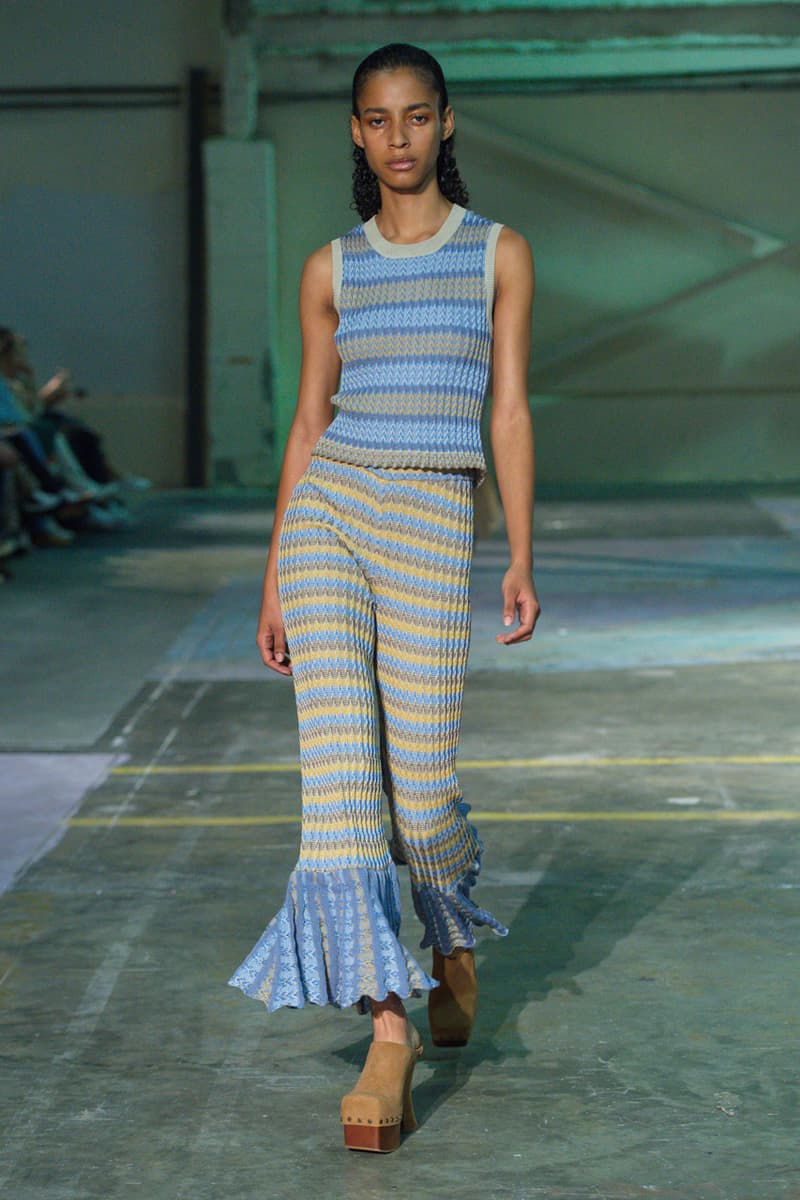 5 of 36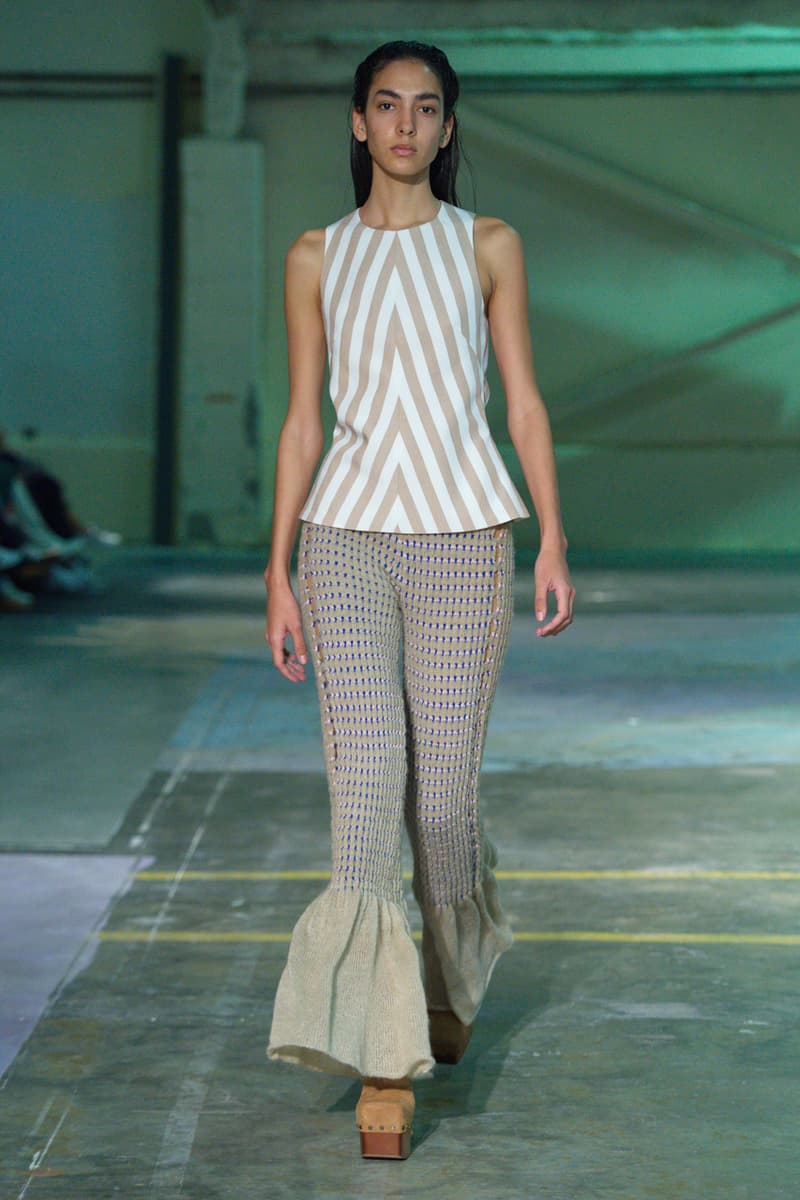 6 of 36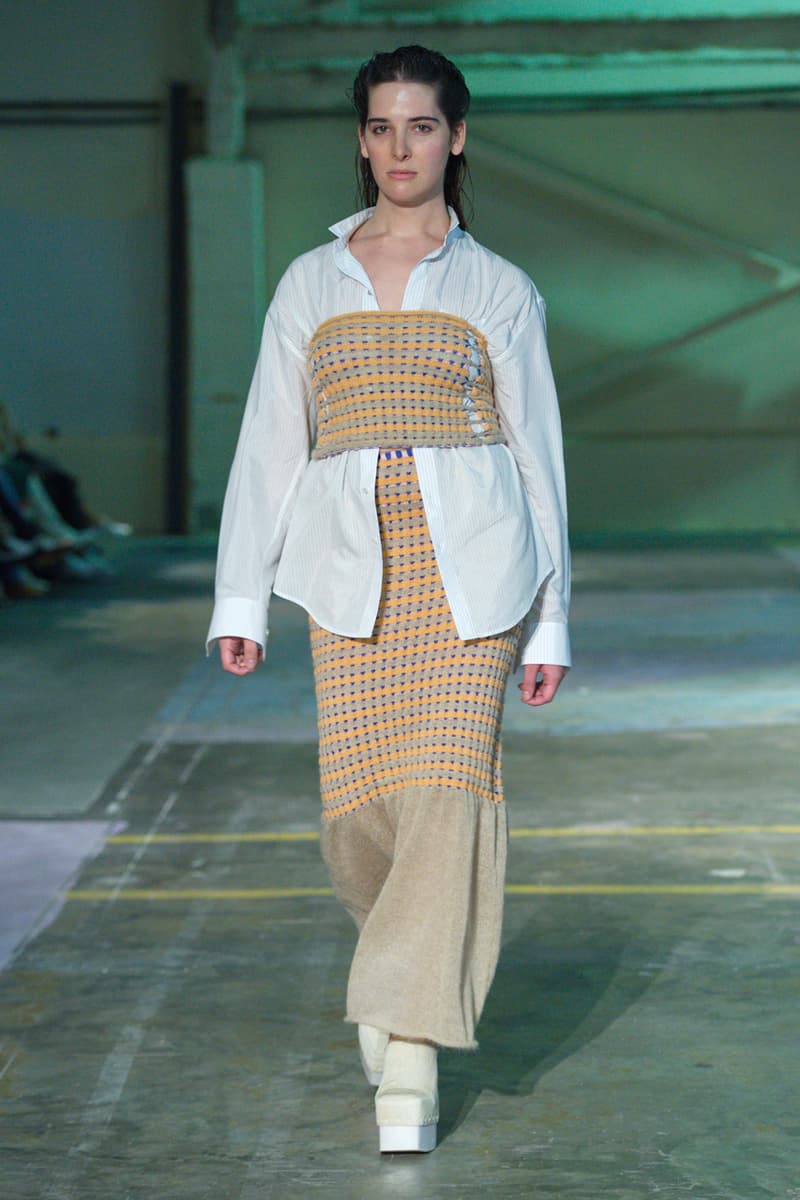 7 of 36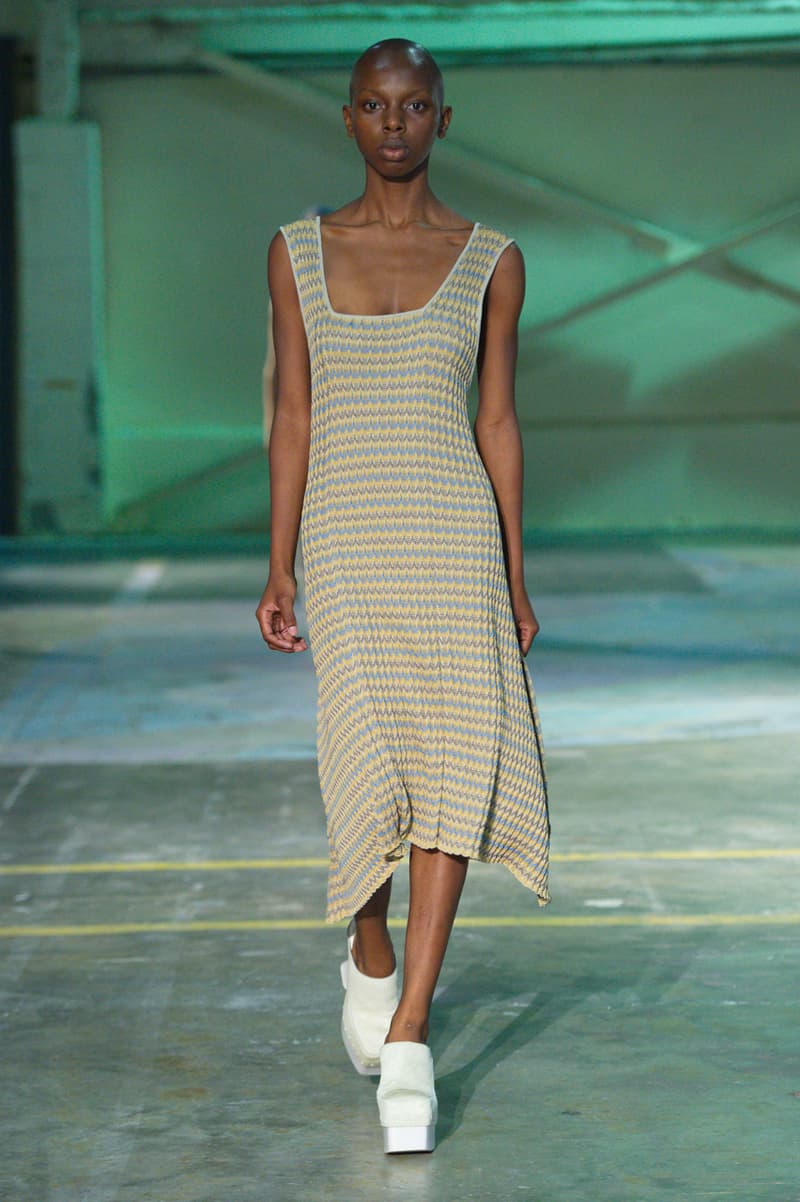 8 of 36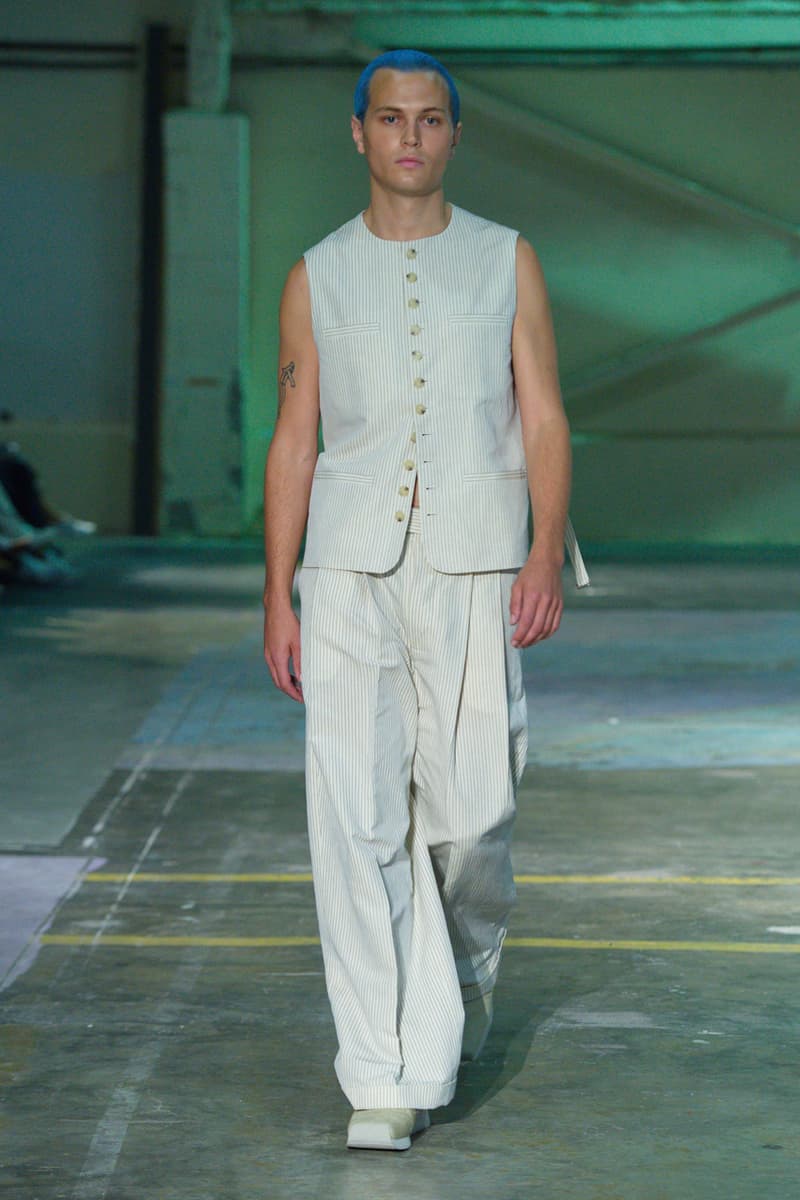 9 of 36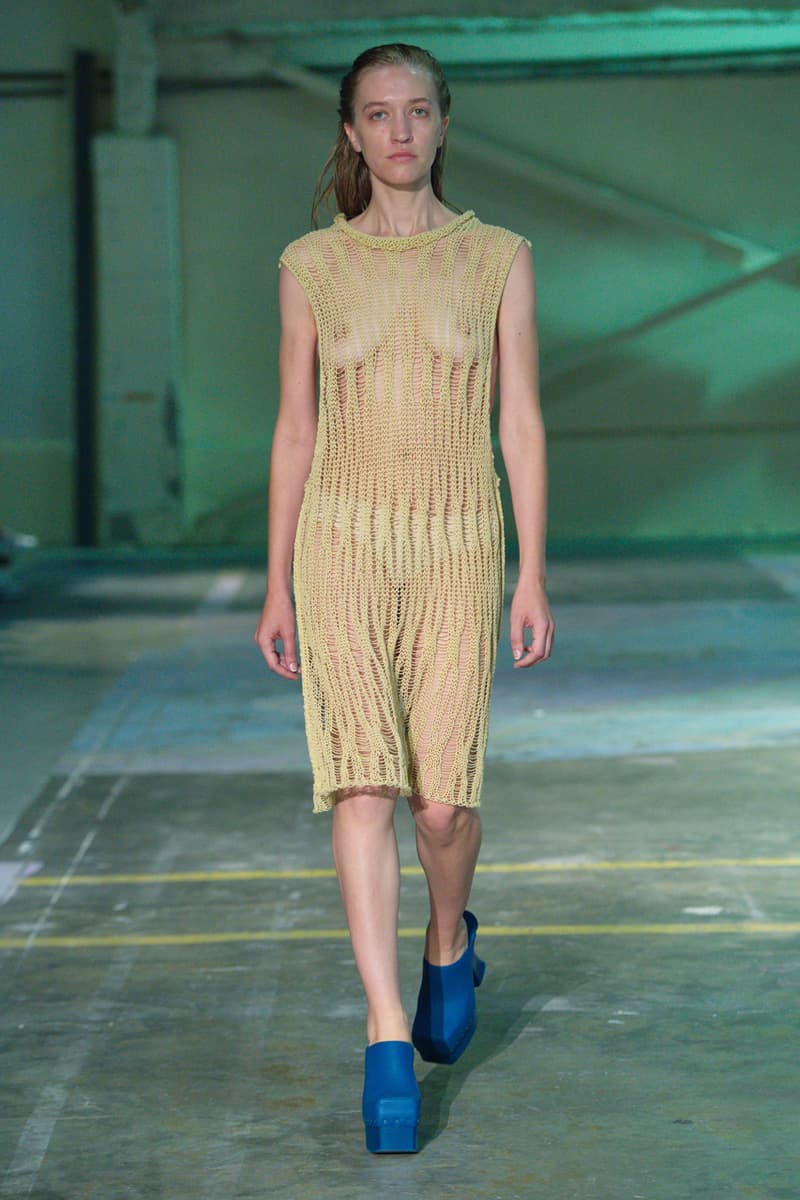 10 of 36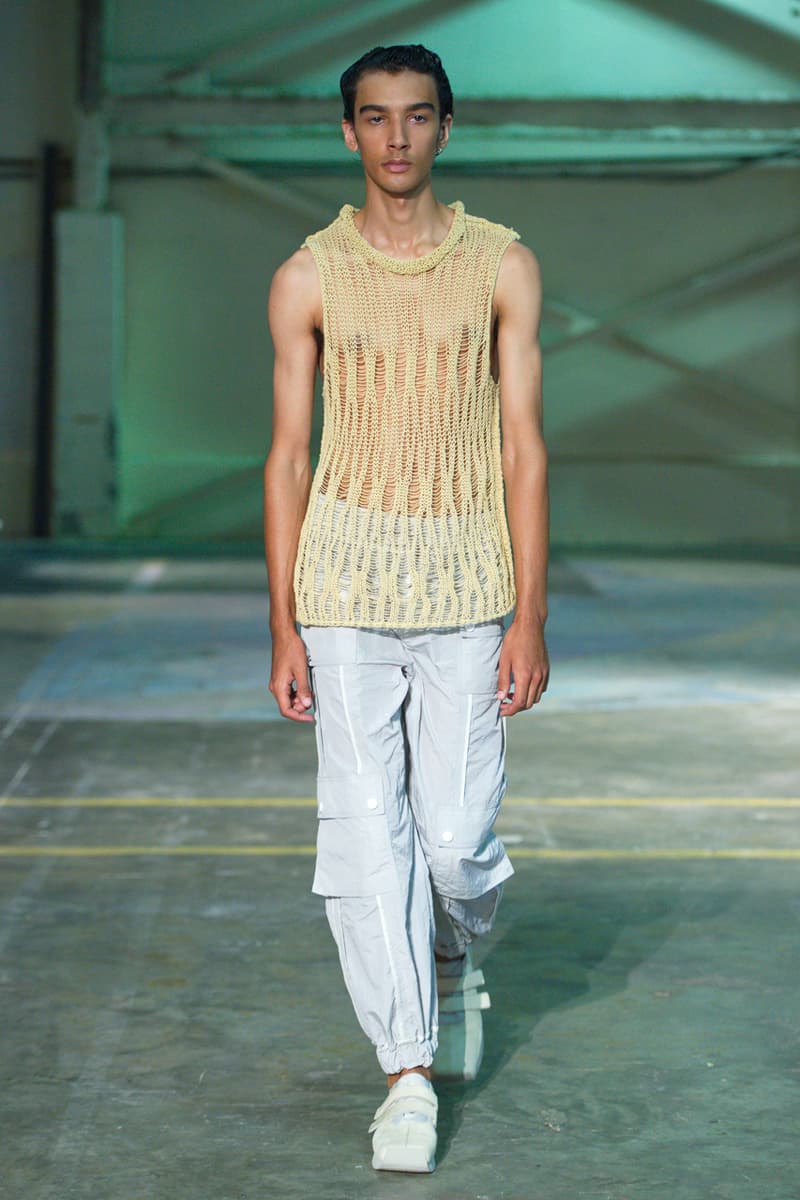 11 of 36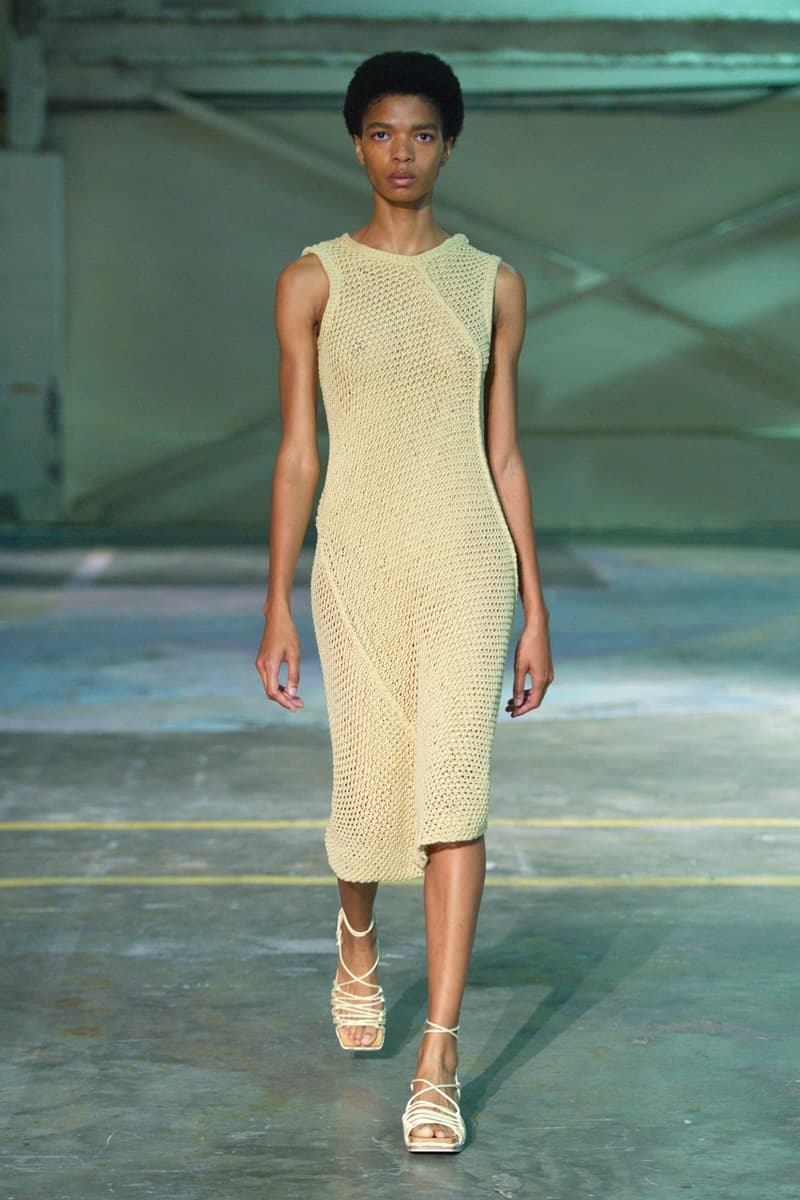 12 of 36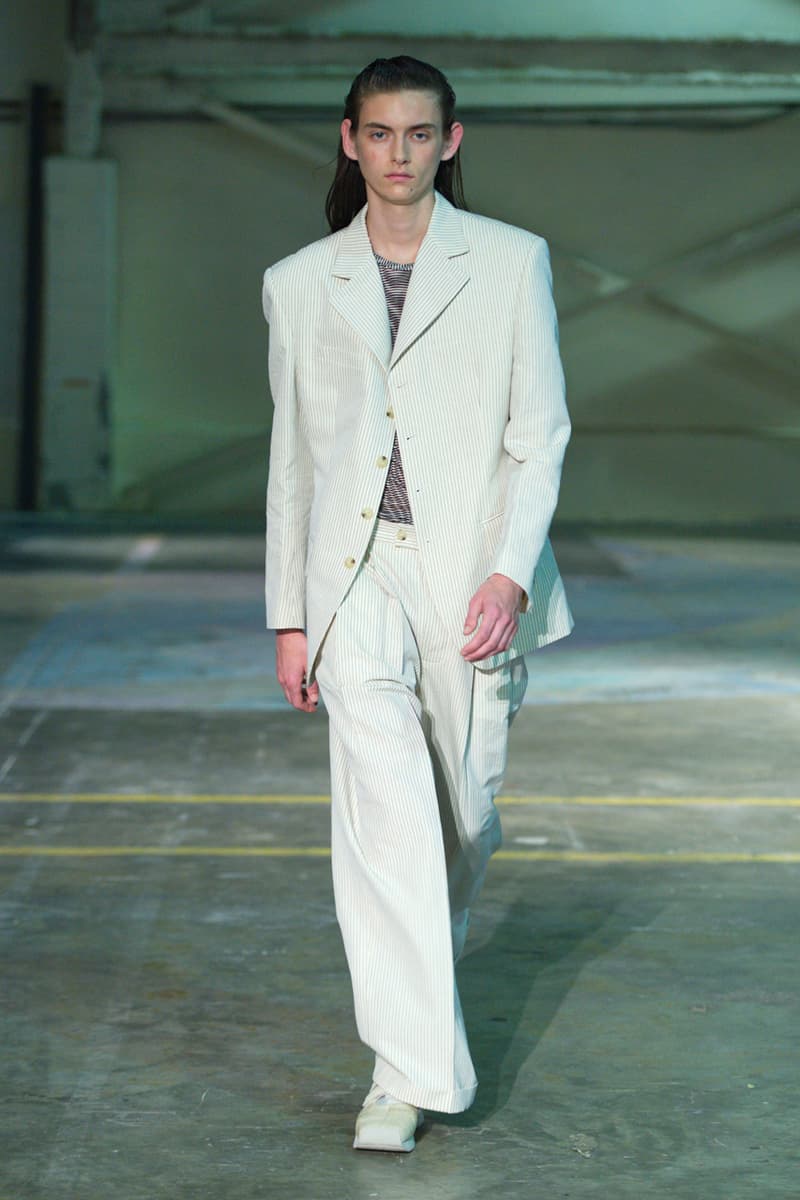 13 of 36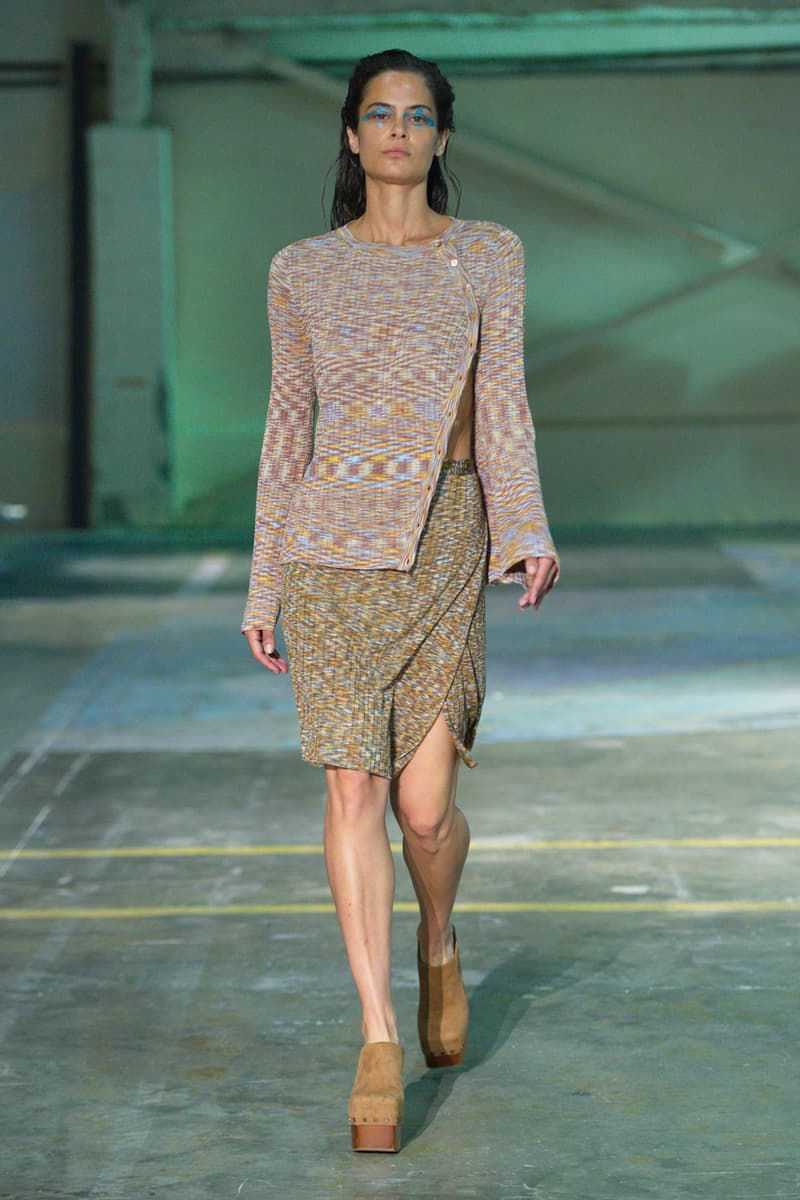 14 of 36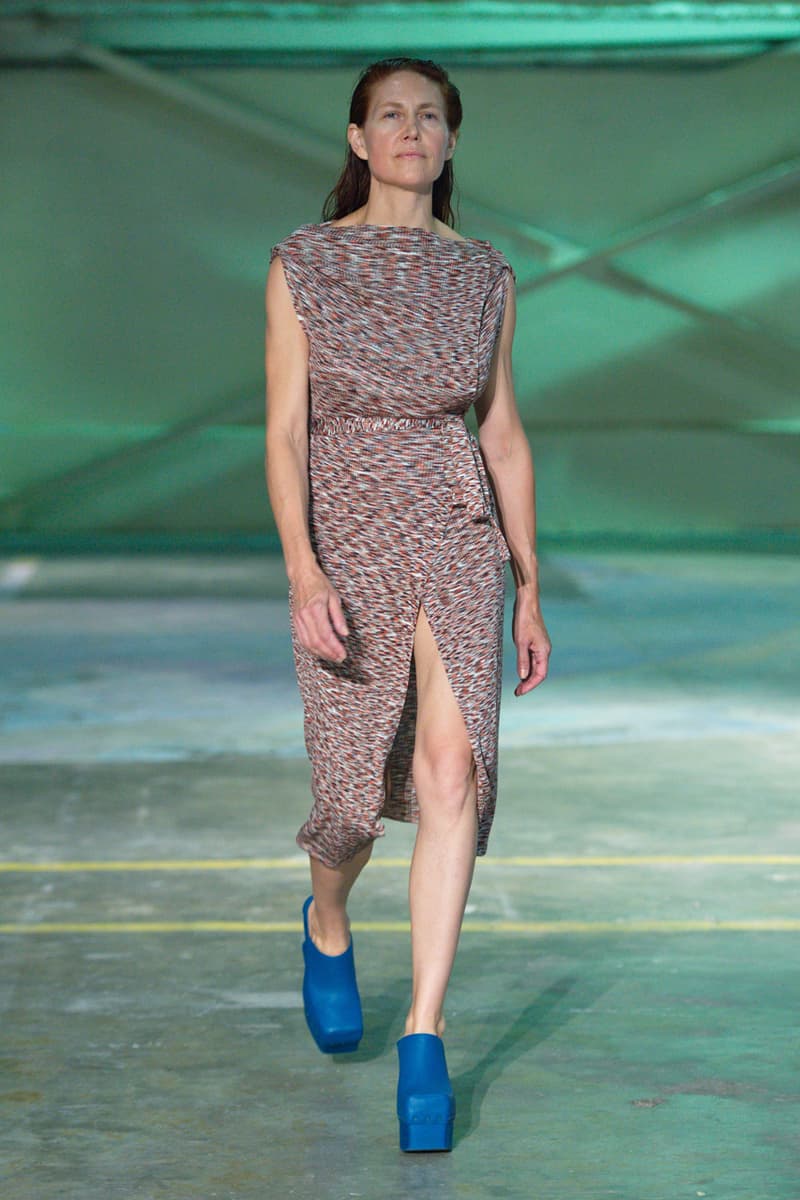 15 of 36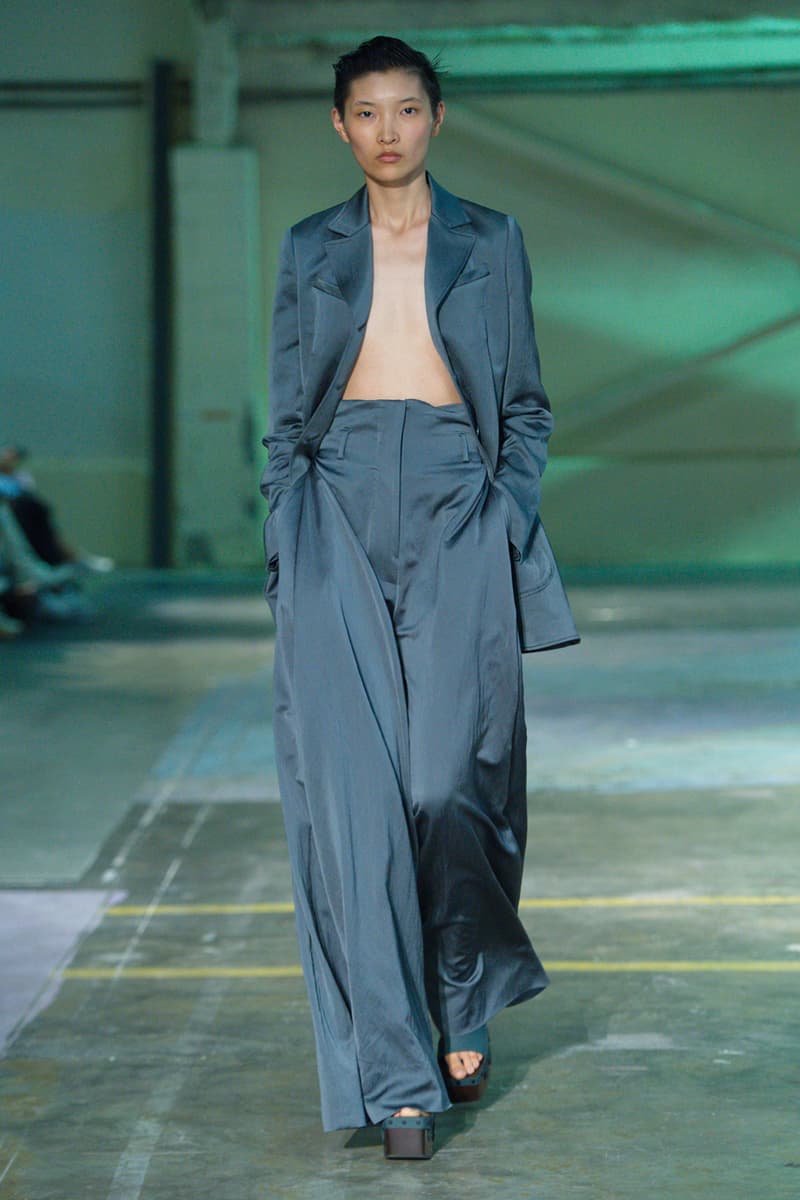 16 of 36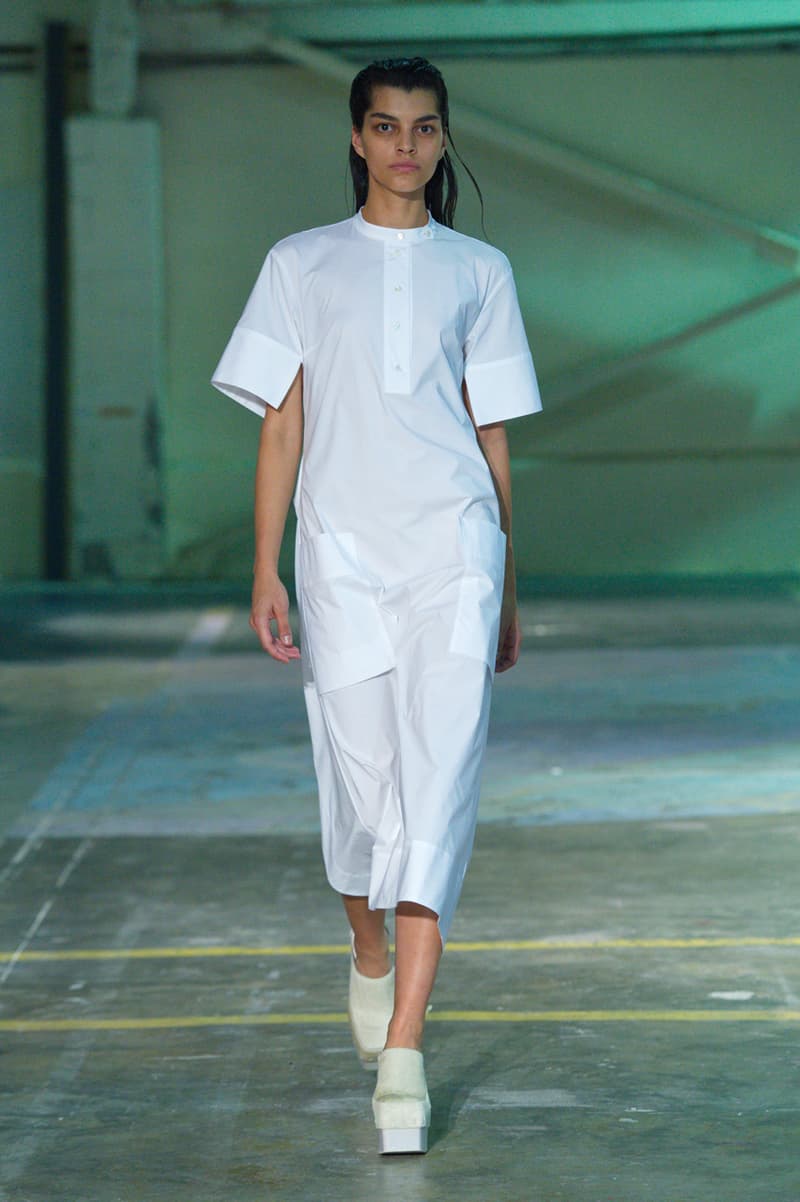 17 of 36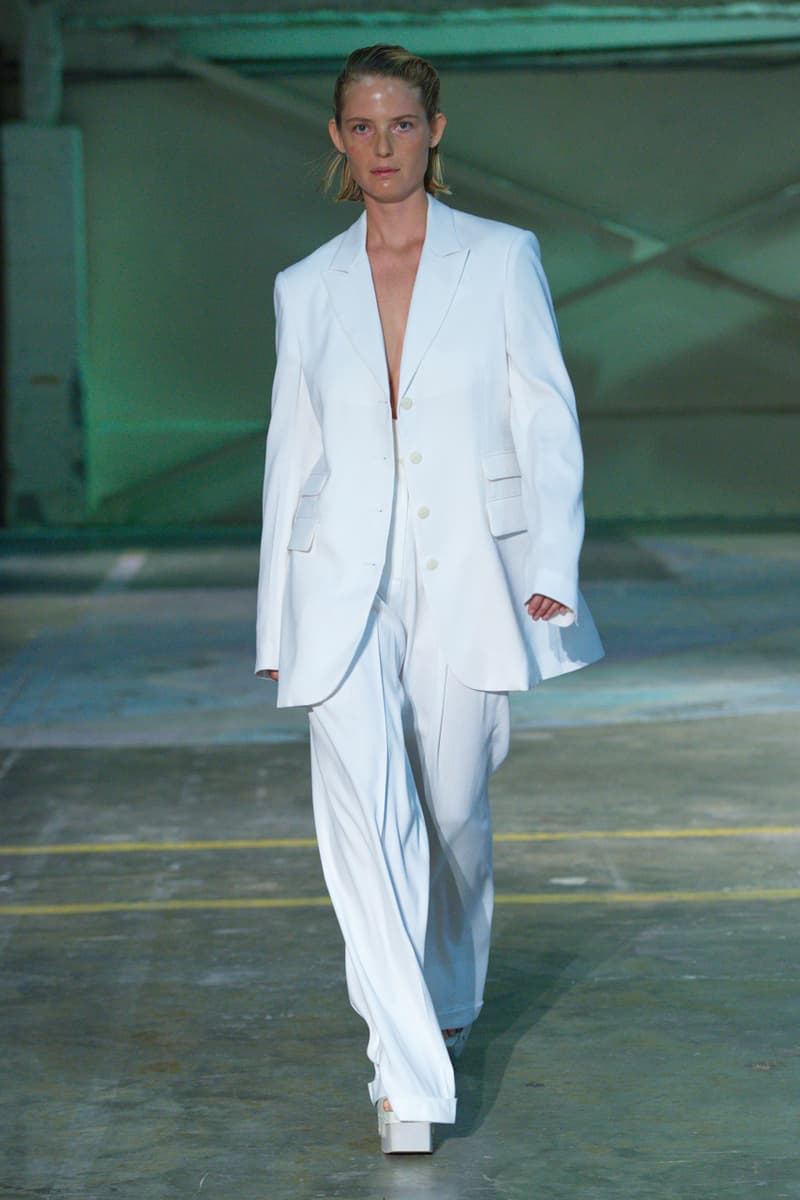 18 of 36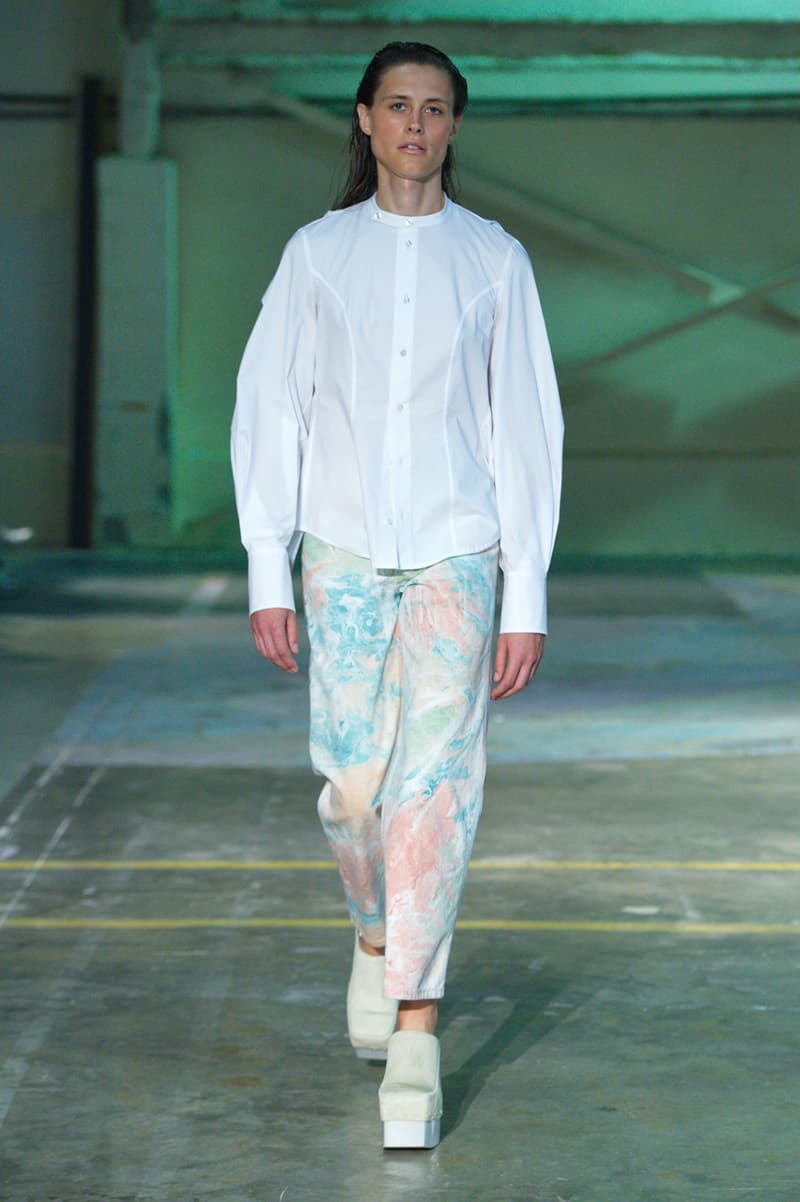 19 of 36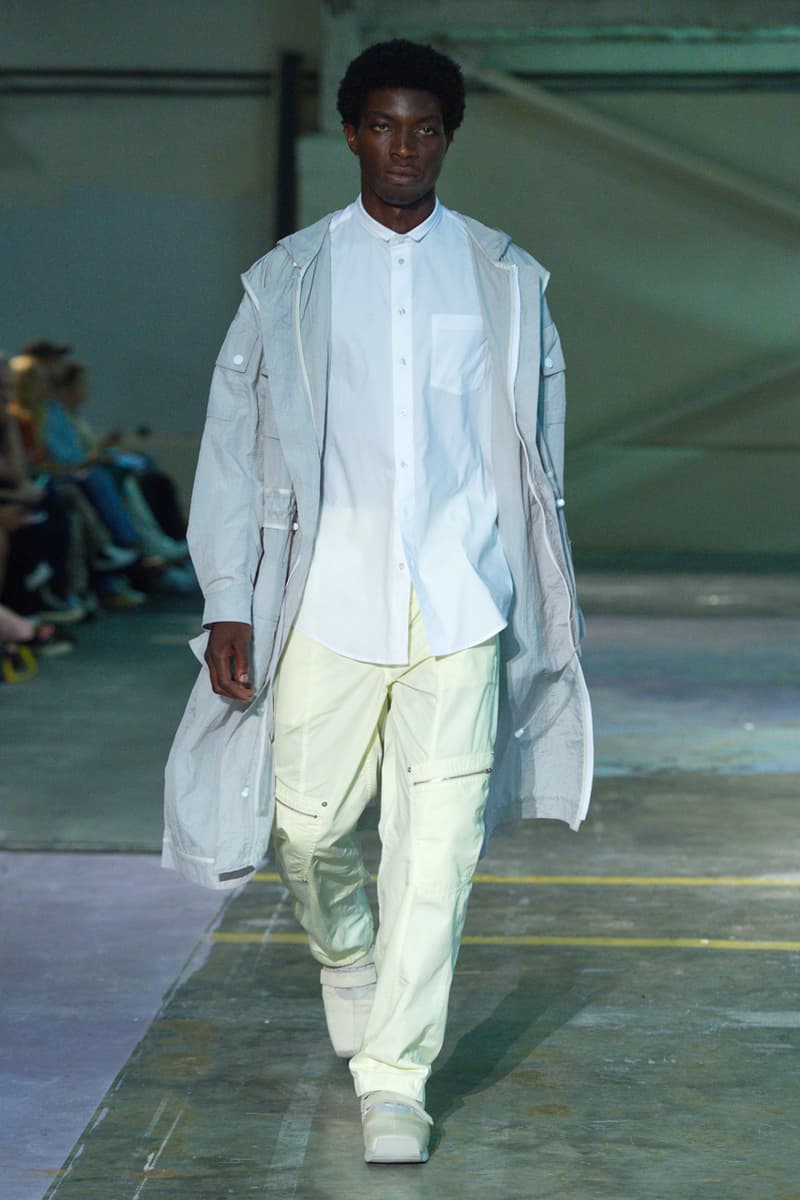 20 of 36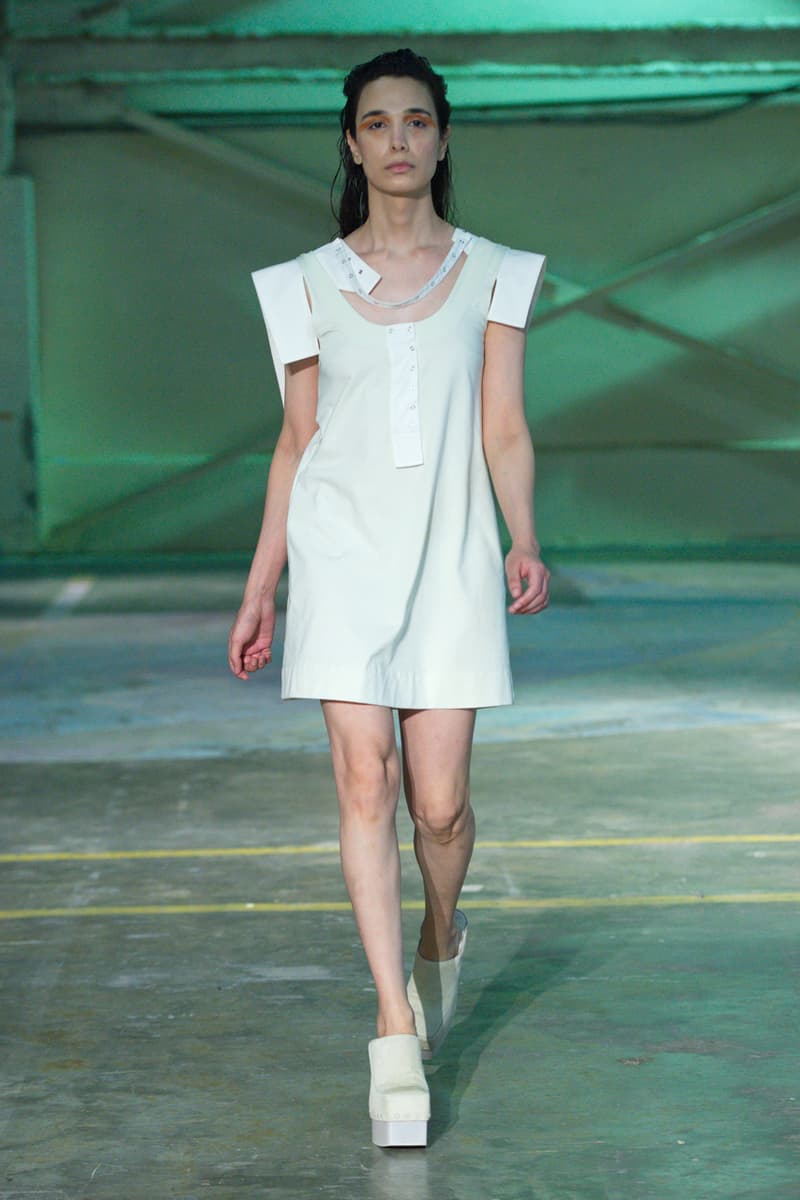 21 of 36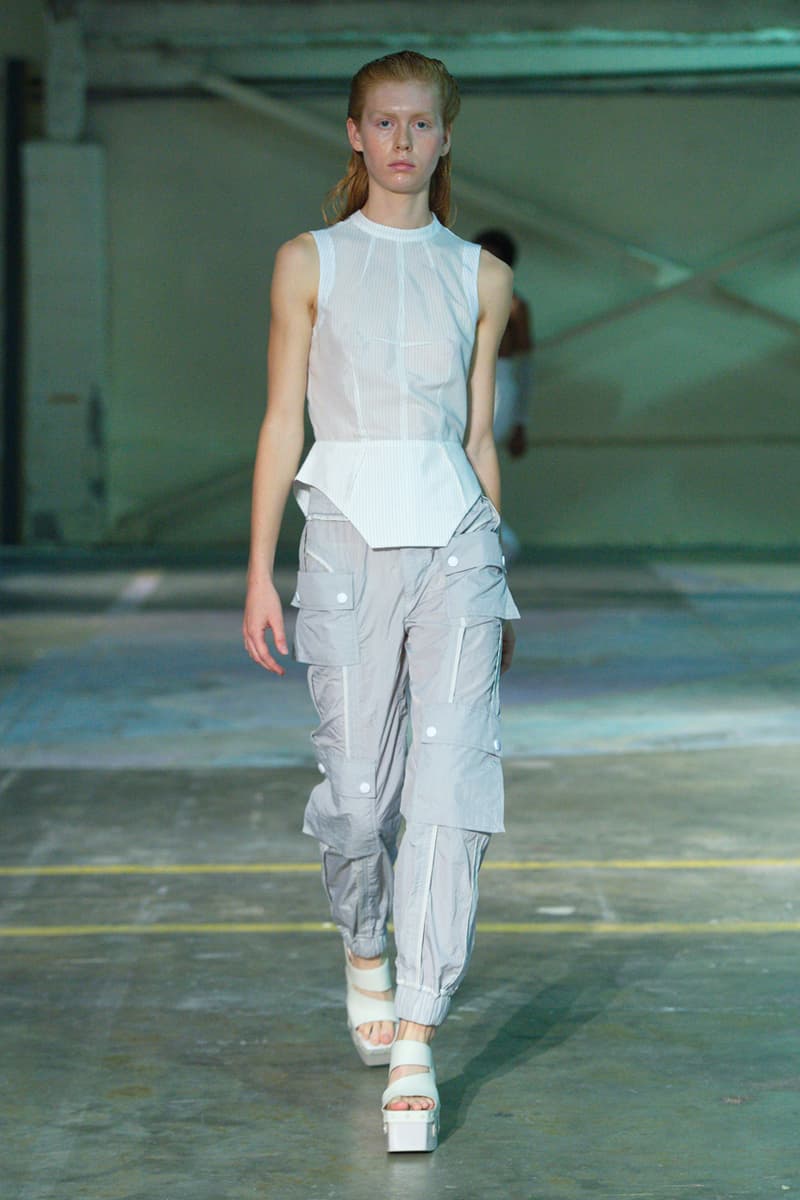 22 of 36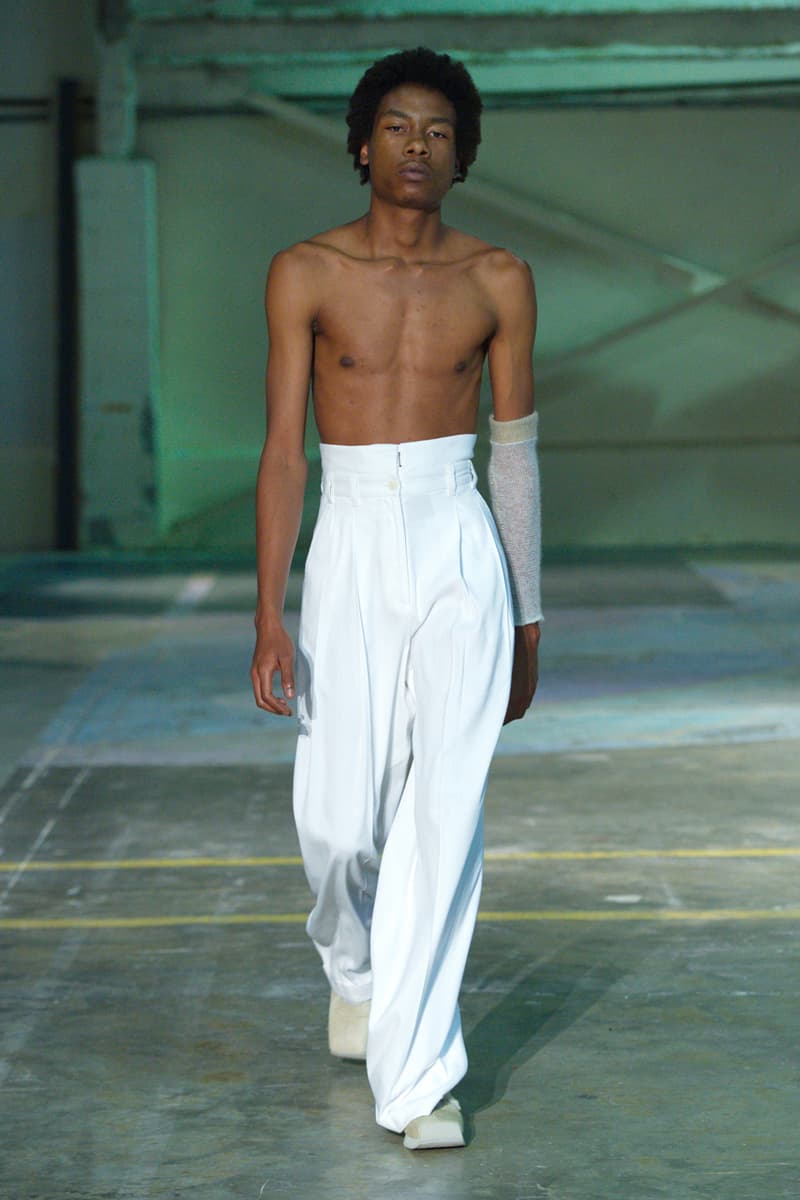 23 of 36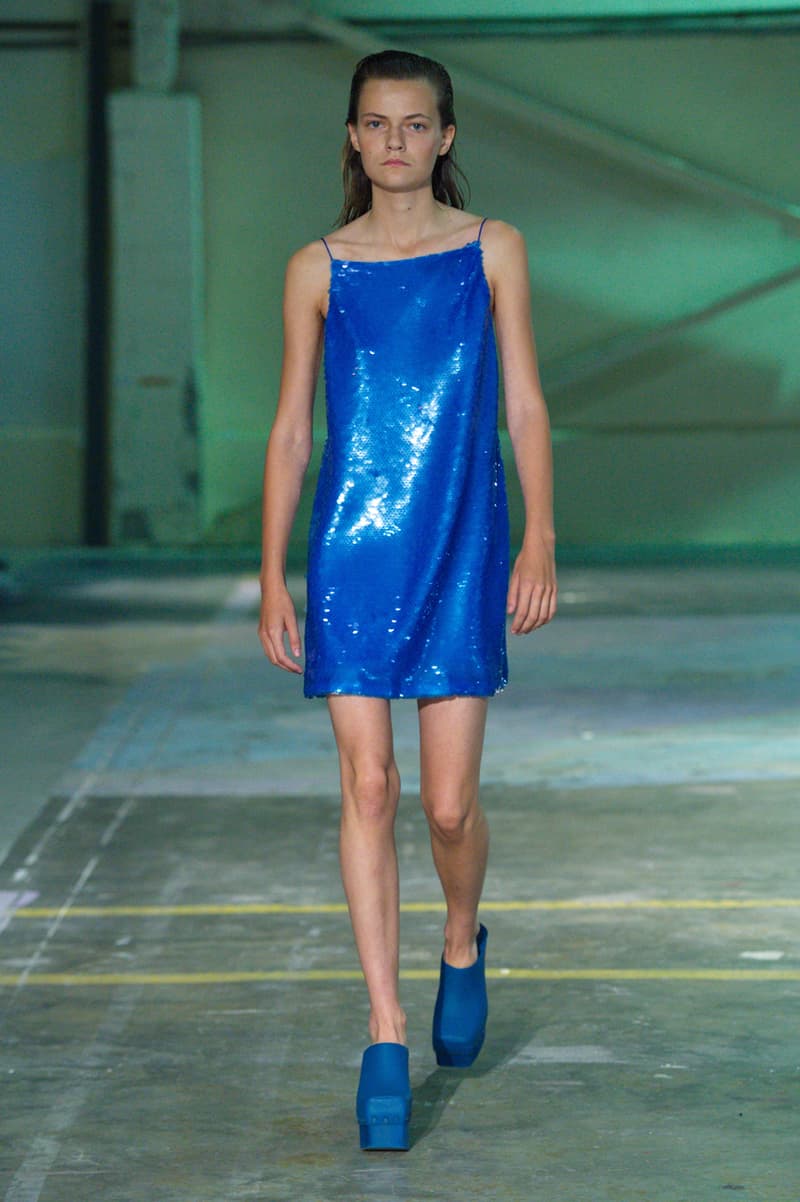 24 of 36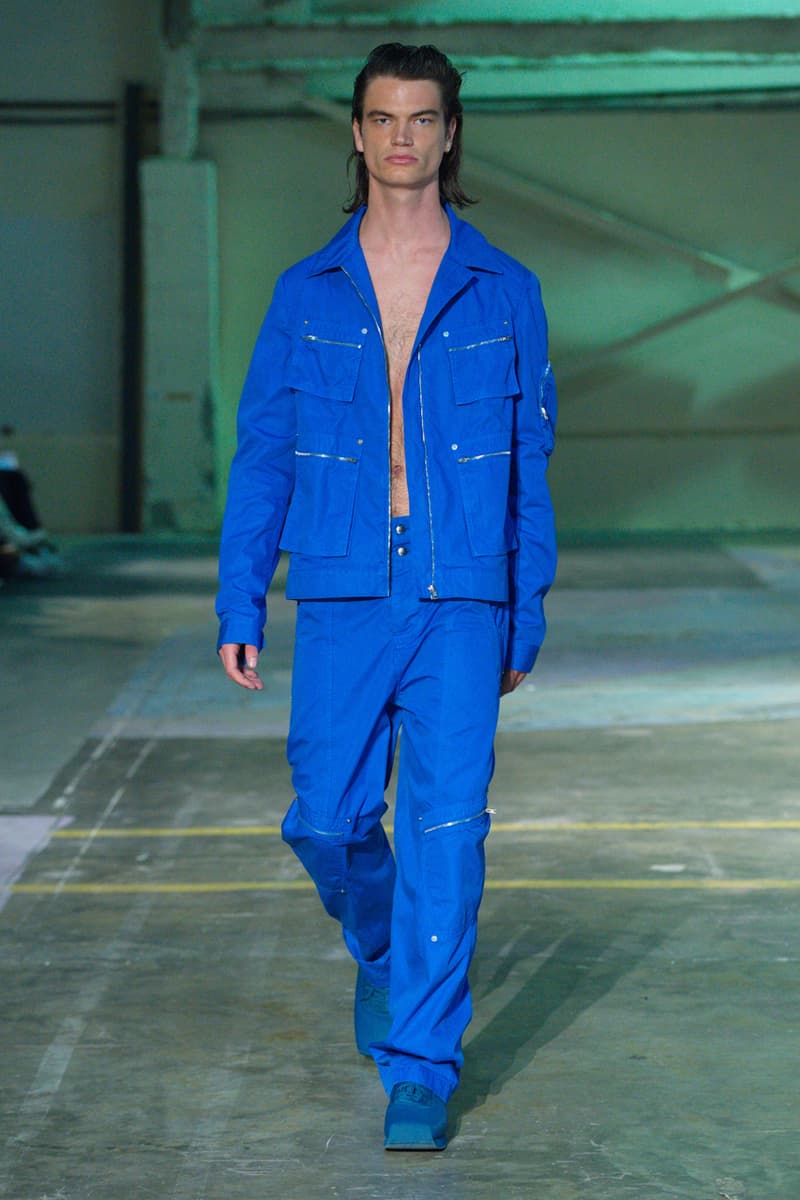 25 of 36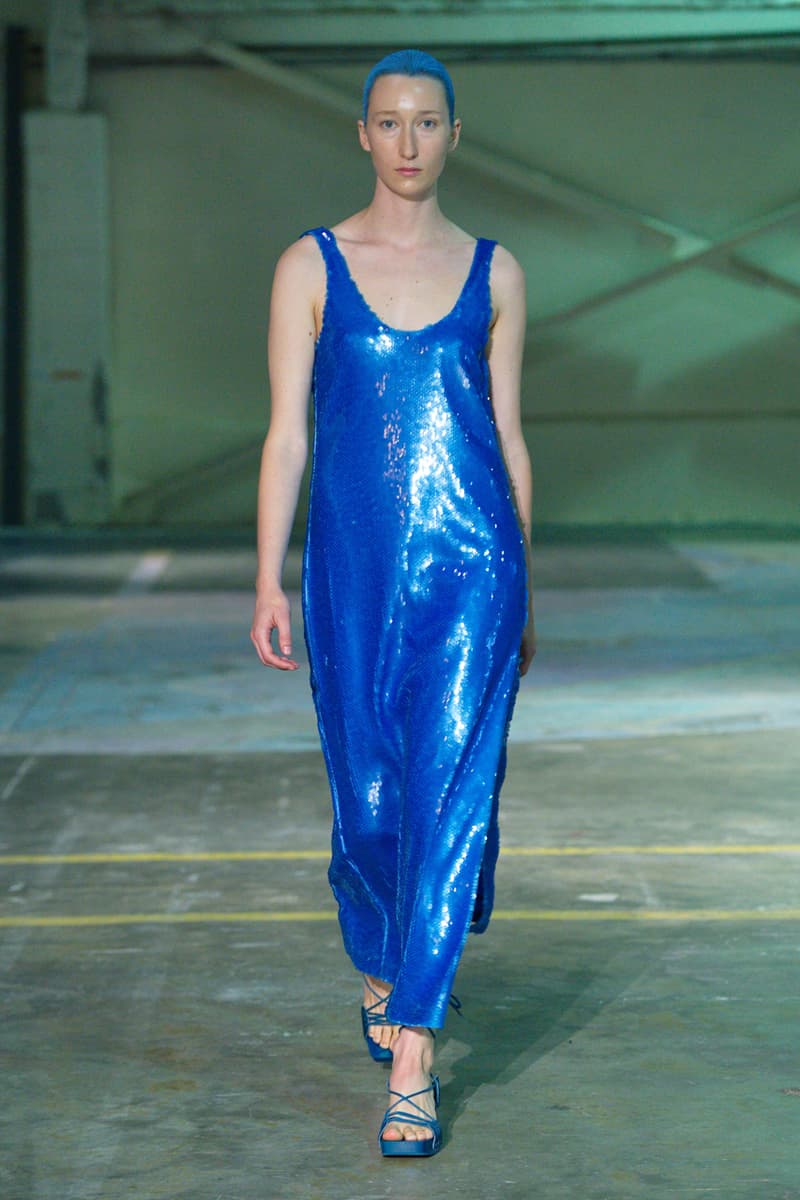 26 of 36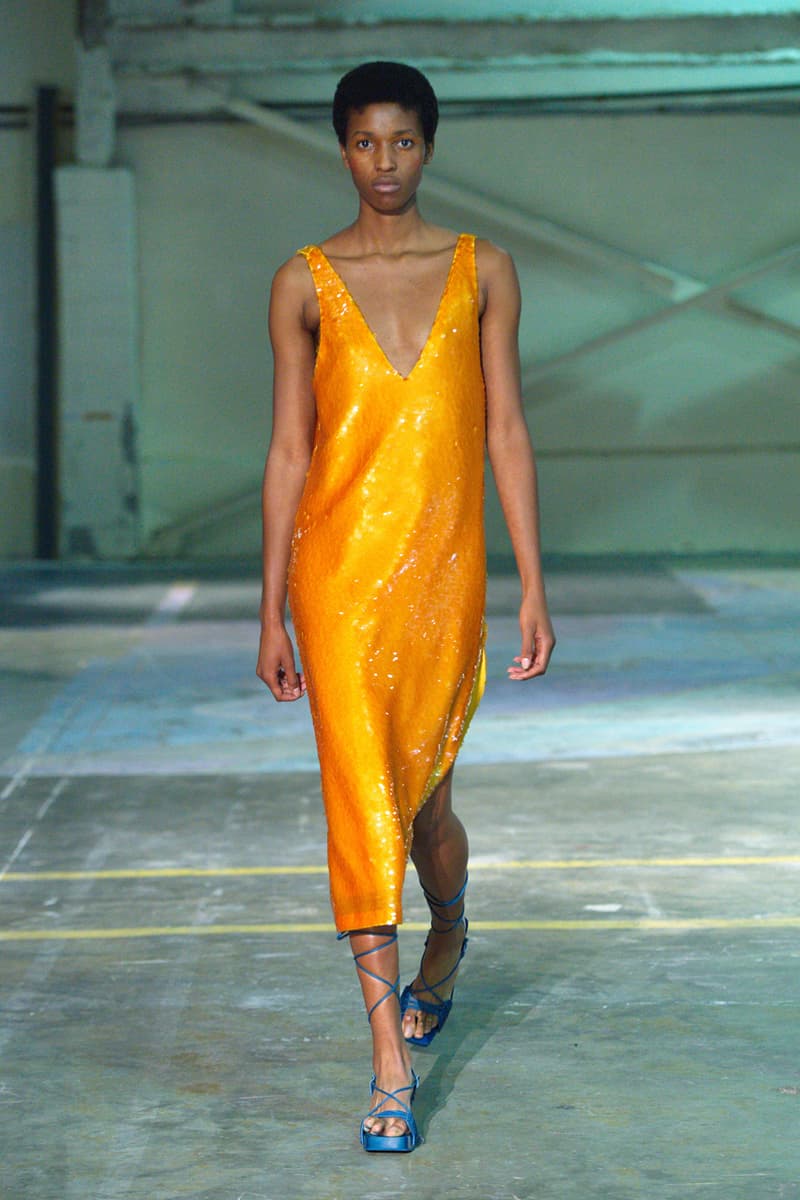 27 of 36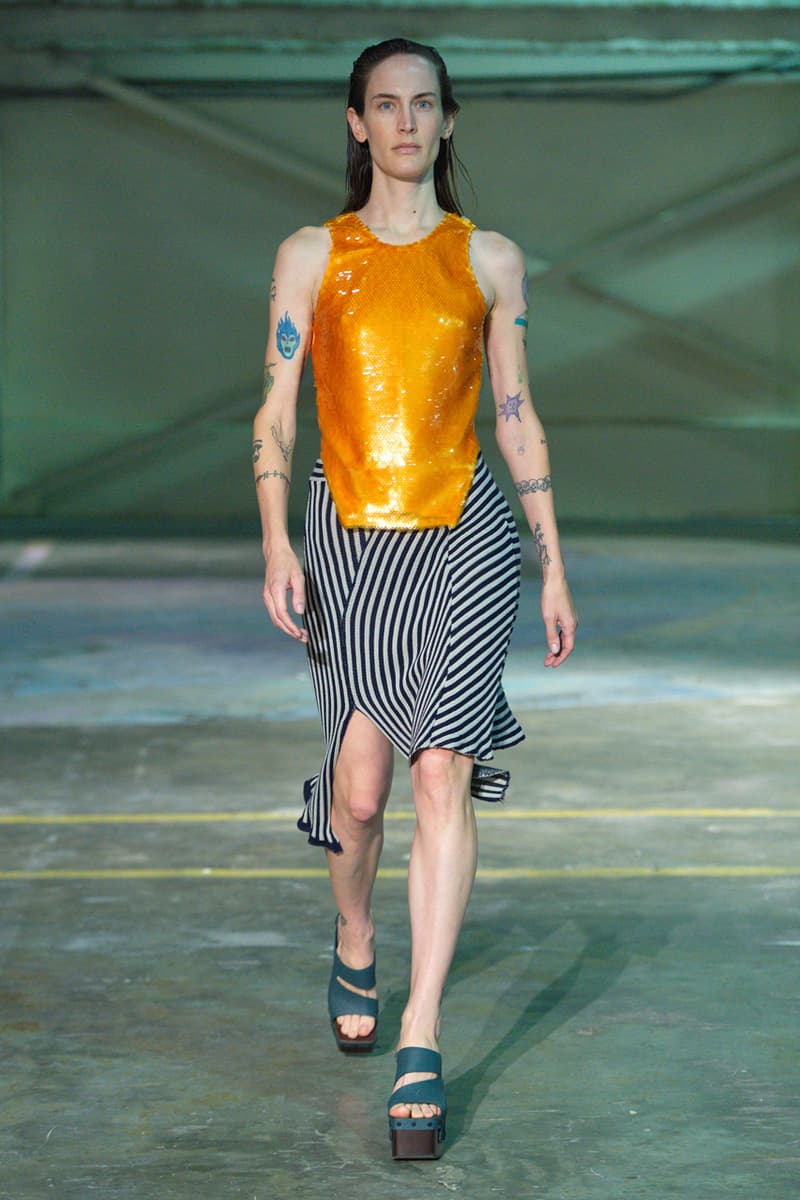 28 of 36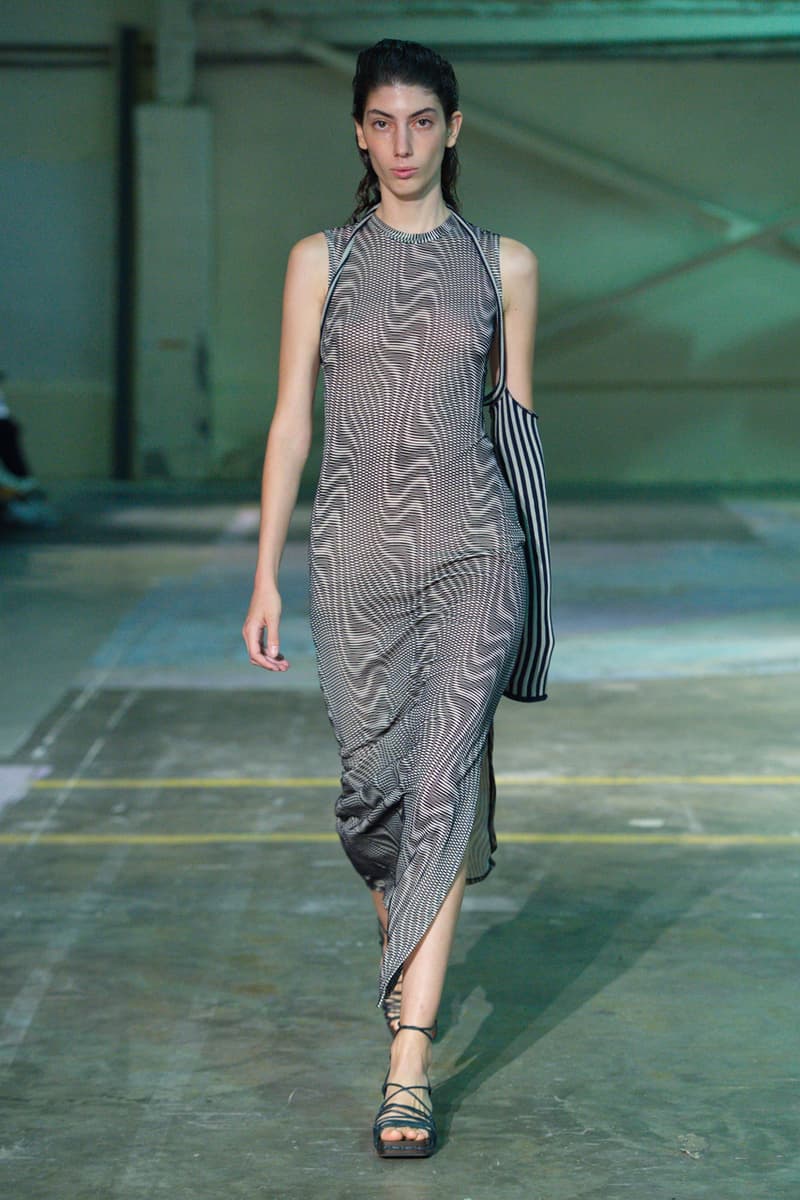 29 of 36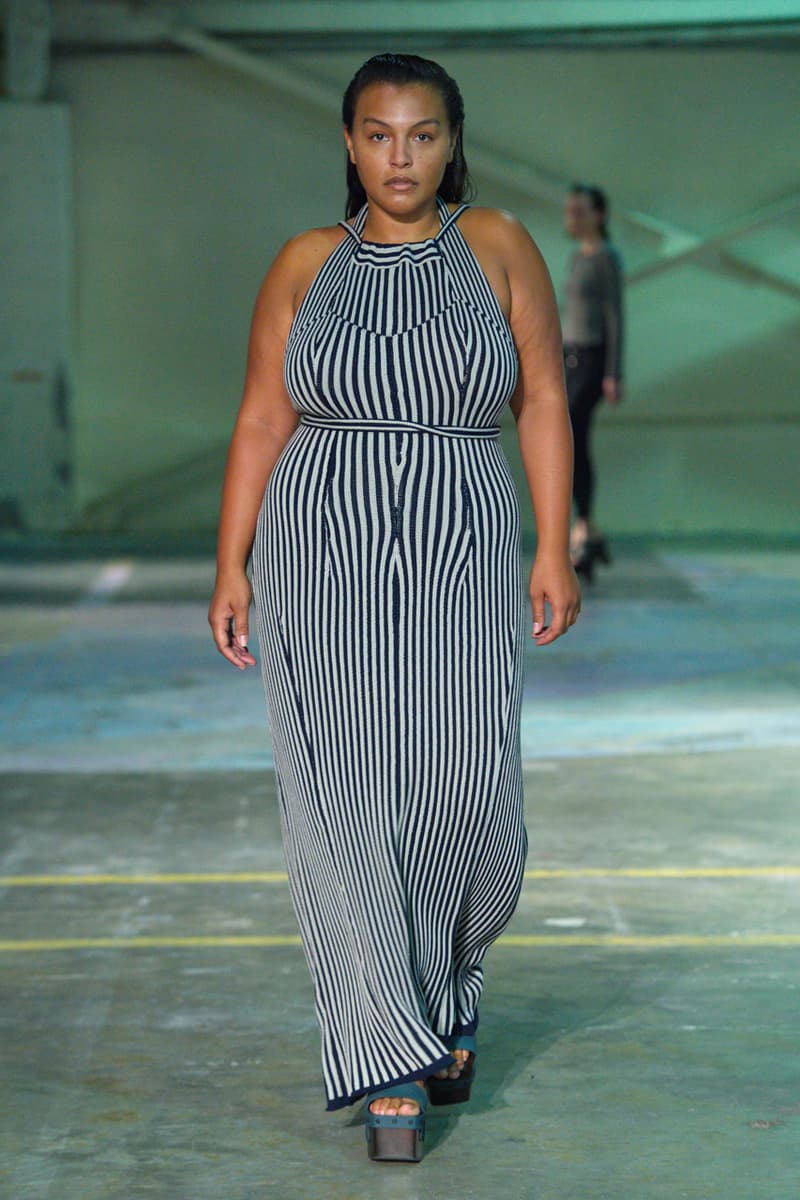 30 of 36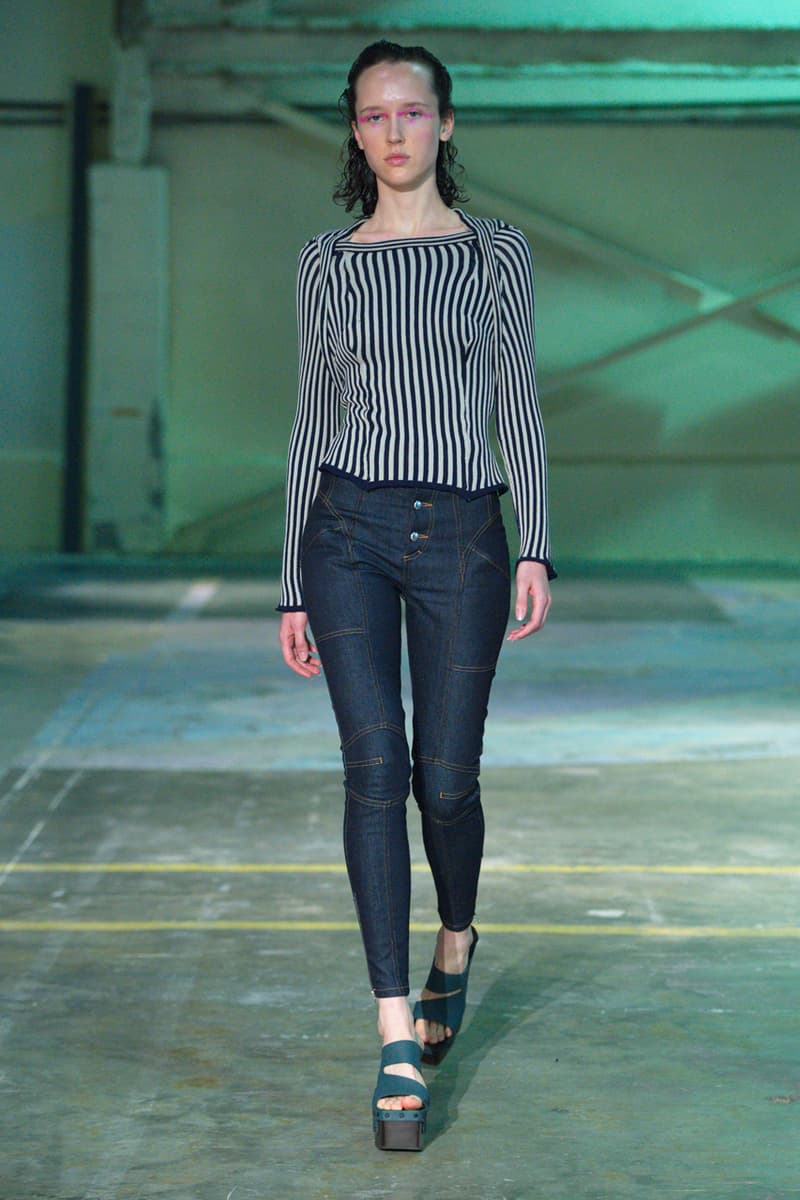 31 of 36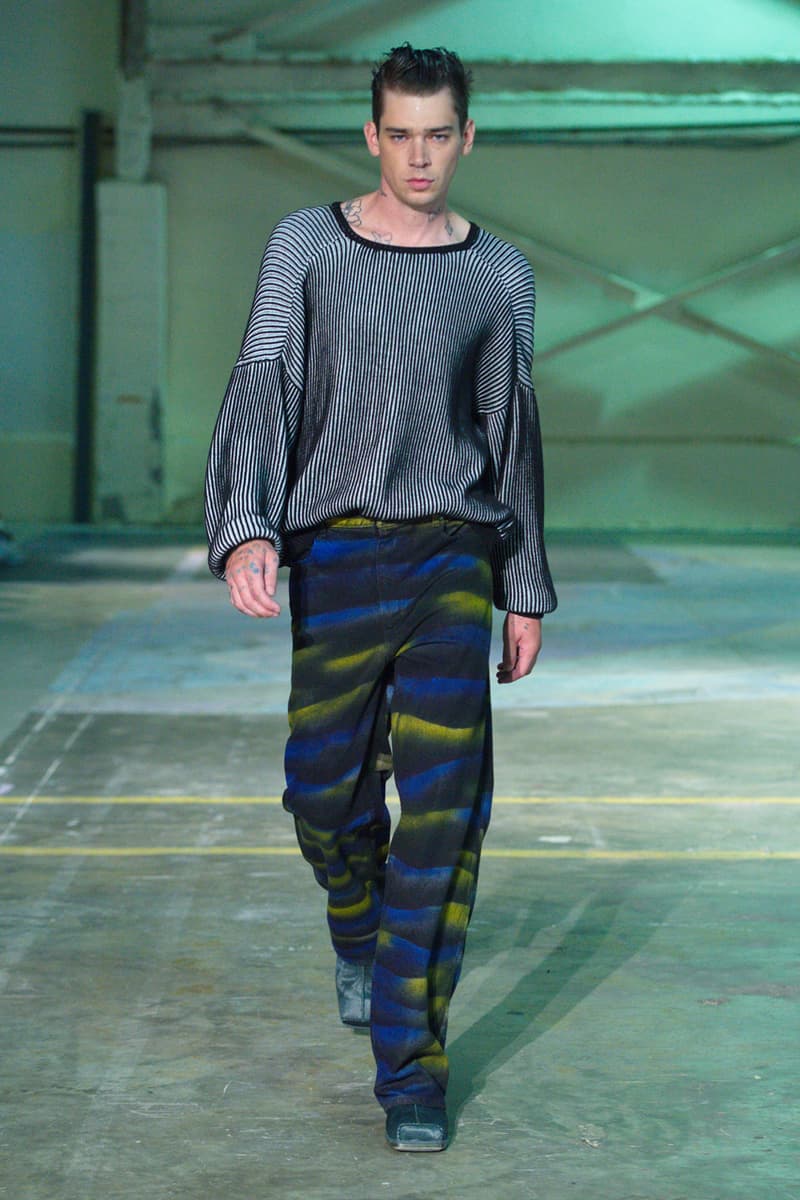 32 of 36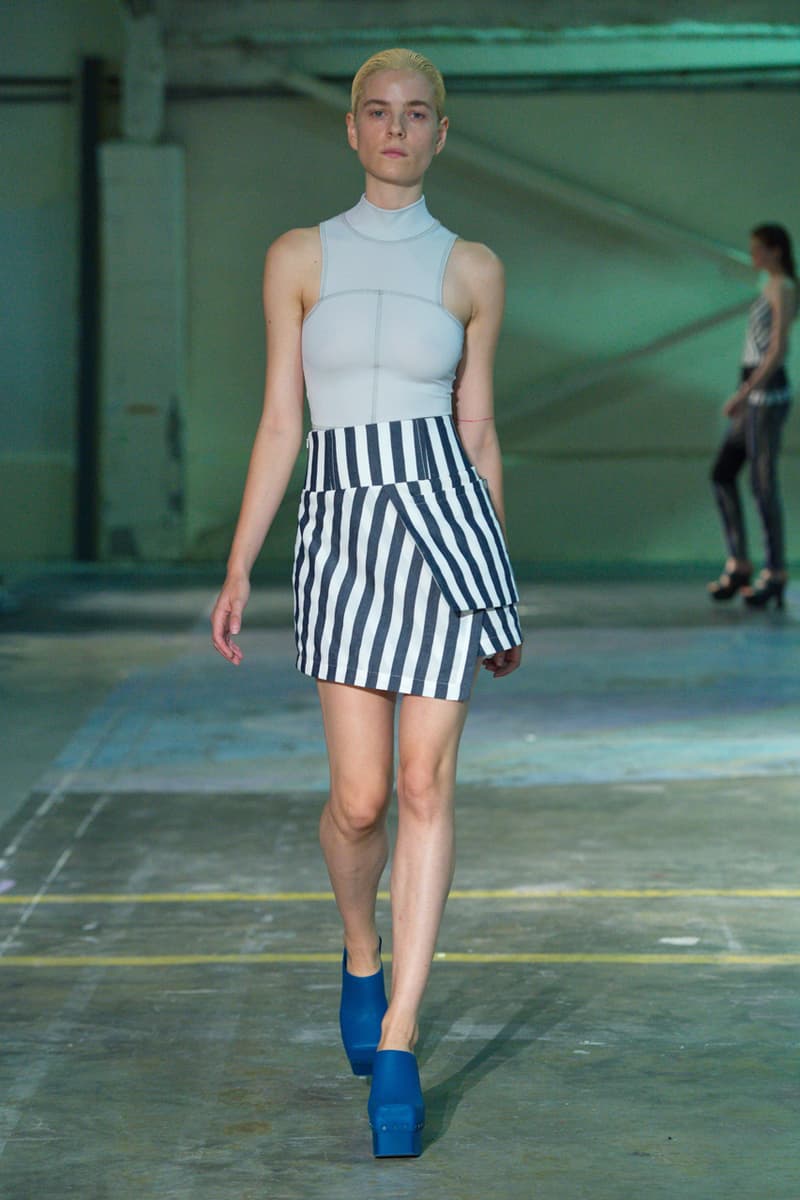 33 of 36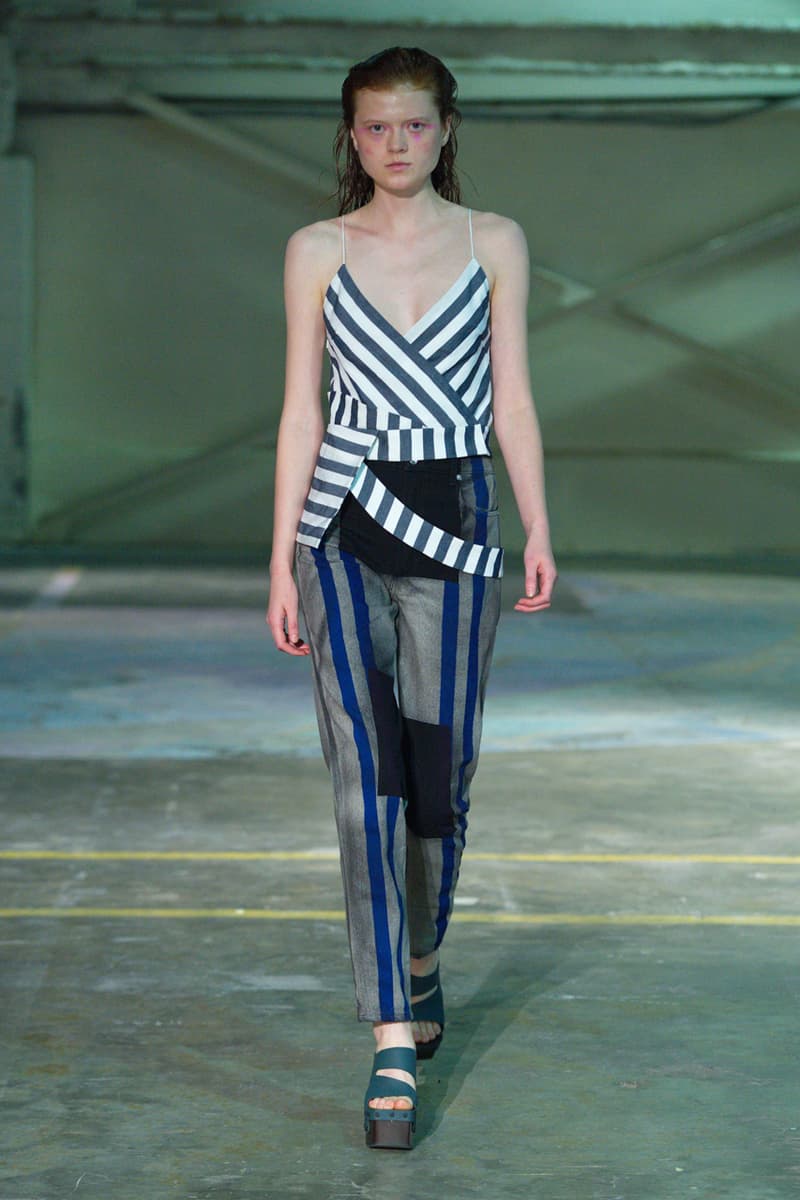 34 of 36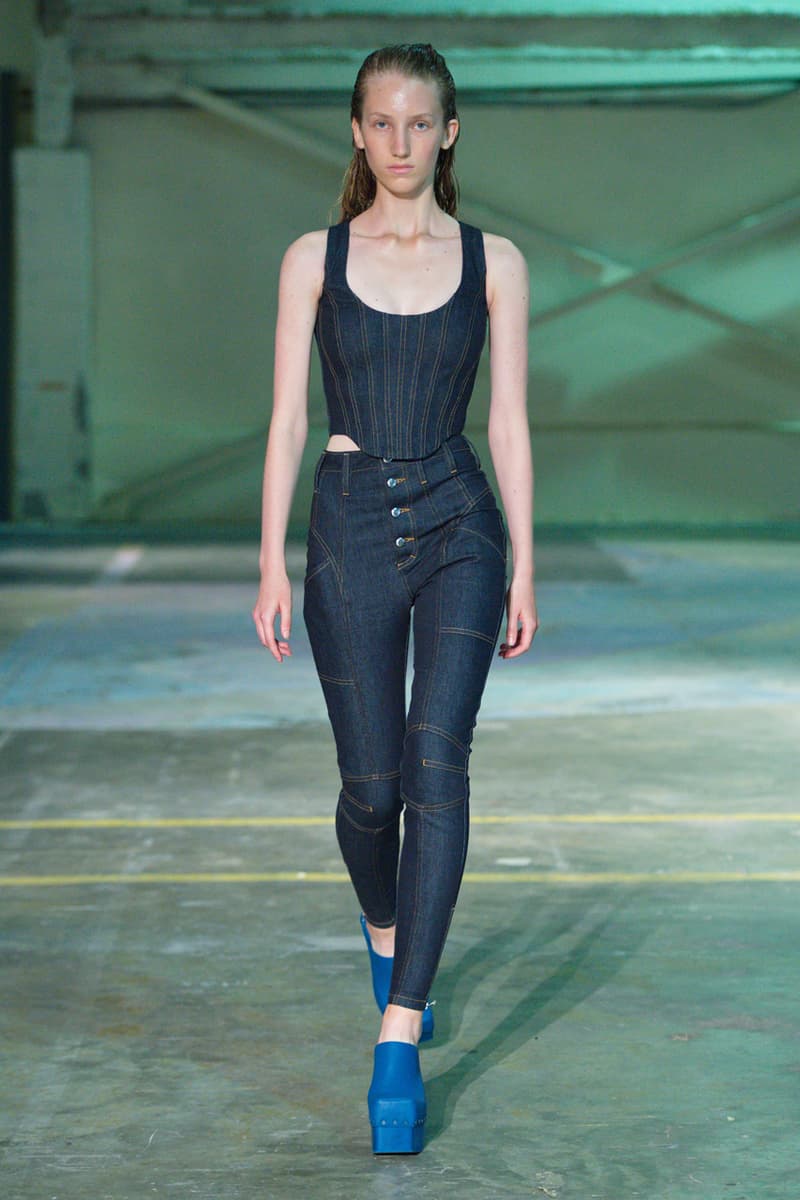 35 of 36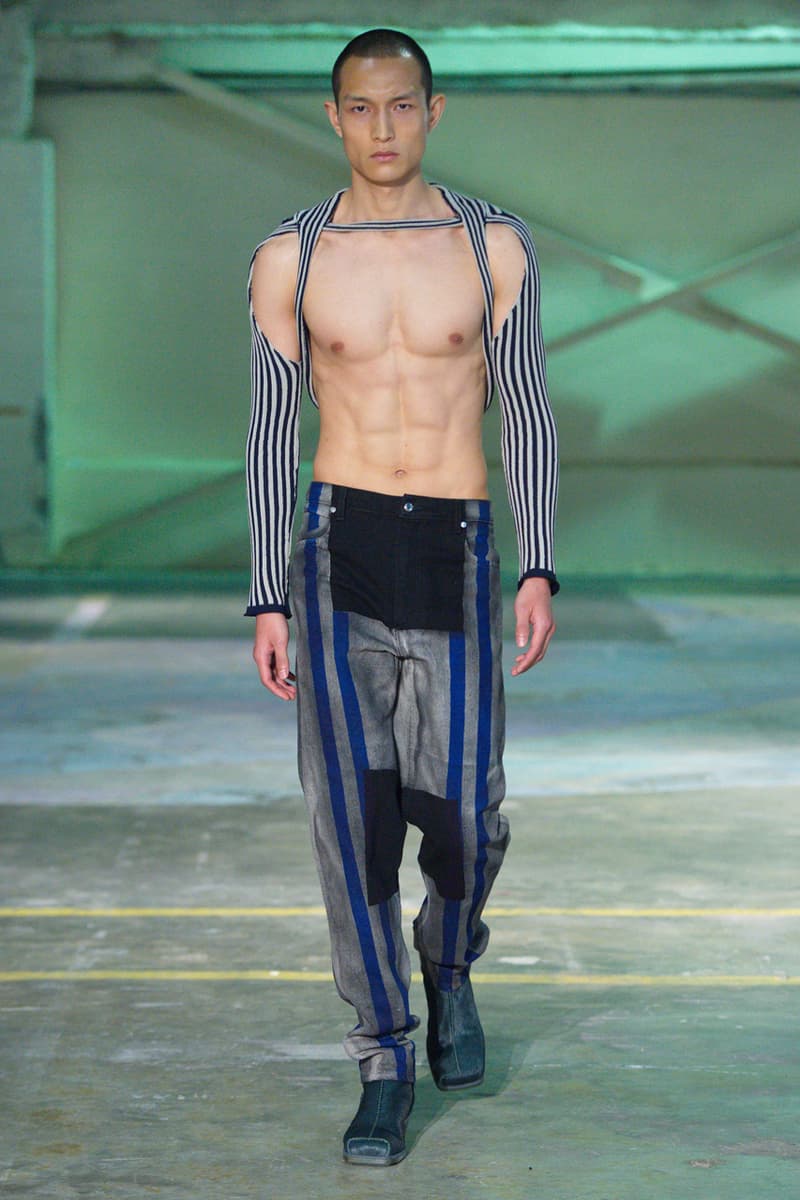 36 of 36
Eckhaus Latta has been known to play with proportions in the past, which was the case for the brand's Spring/Summer 2020 runway show yesterday at New York Fashion Week, but skewing delicate and frilly hasn't so much been its MO. Nevertheless, design duo Mike Eckhaus and Zoe Latta forayed into a dainty realm for their latest collection, trading their usual mash-up of definitive androgyny and haphazard tattering for softer pieces that are grounded in eyelet, netting and even — for the first time — sequins.
The color palette was equally as muted as the garments themselves, consisting of shades such as bone, midnight and stone, while orange and "Skydiver" blue provided the brighter pops. For pattern, a variety of stripe layouts were featured prominently throughout, whether marking a pair of flared pants with a "Cornfield Stripe," lacing a peplum top with a Chevron design or using a wider "Painted Stripe" on colorblocked jeans. The label's penchant for knitwear materialized in the likes of net tanks for men and wrap skirts for women, while sequined dresses and tops added a new layer of elegance to the range.
More direct streetwear elements came through in the form of utility pants and flight coats, which represented some of the most commercial pieces. As for footwear, Eckhaus Latta's collaborative UGG styles finished the looks, showcasing cowboy boots, velcro sneakers and platforms in a range of hues.
Elsewhere during the shows, IISE's latest collection pulled inspiration from a South Korean conglomerate.