Mac Miller's Dad Reacts to His Son's Drug Dealer Finally Getting Arrested (UPDATE)
Almost one year after the rapper's untimely passing.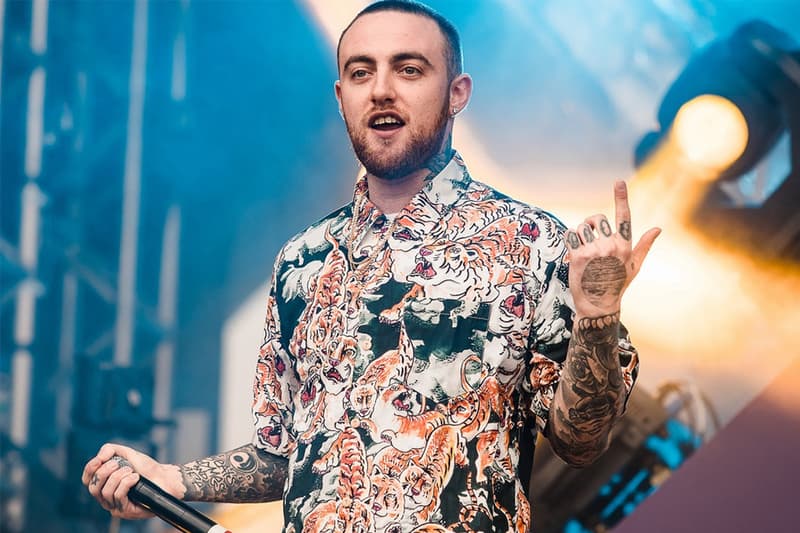 UPDATE: Mark McCormick, Mac Miller's dad, visited a celebration of life event for the one year anniversary of his son's death at Pittsburgh's Blue Slide Park, where he shared a few words on the arrest of Cameron James Pettit.
"So they finally caught the motherf—-ker that sold him the drugs that killed him," McCormick said alongside a cheering and weeping audience. "And we find some comfort in that. Many of us were young, including me, experimenting with drugs, but it's a different f—ing work out there." He continues, "all it takes is a stone, a little tiny stone of fentanyl and cocaine and you're dead. Drugs are being laced with fentanyl, all kinds of drugs, and one thing I would say to you is don't take the risk. It's just not worth it."
"So they finally caught that motherf**ker"

-Mac Miller's father (Mark McCormick) ?? ? pic.twitter.com/rXwVFgwy4f

— Mac Miller (@LongLiveMacMil1) September 8, 2019
---
Original Story (Sep 4, 2019): A man by the name of Cameron James Pettit was arrested September 4 in connection with the death of Mac Miller. Federal prosecutors charged the 28-year-old with one count of distribution of a controlled substance, allegedly supplying the rapper with counterfeit oxycodone pills containing fentanyl, cocaine and Xanax two days before his death.
According to reports, Pettit agreed to supply the rapper with 30-milligram oxycodone pills, cocaine and Xanax. Miller allegedly received two drugs deliveries — the one from Pettit and another from a prostitute who gave him pure oxycodone, hydrocodone, amphetamine, Xanax and cocaine. Prosecutors claim that the prostitute worked for a madam who is connected to Pettit and that Miller reached out to the madam for a second delivery when Pettit didn't immediately respond to his messages.
On top of supplying the counterfeit drugs, Pettit reportedly spoke to a friend about Miller's death hours after the news broke. "I am not great…" Pettit wrote in an Instagram direct message. "Most likely I will die in jail."
Pettit is currently being held without bond and is set to be arraigned on October 11. If he's found guilty of the drug trafficking charge, he will face a statutory maximum sentence of 20 years in federal prison.
"Fentanyl disguised as a genuine pharmaceutical is a killer – which is being proven every day in America," United States Attorney Nick Hanna said in the press release. "Drugs laced with cheap and potent fentanyl are increasingly common, and we owe it to the victims and their families to aggressively target the drug dealers that cause these overdose deaths."
Miller was found dead in his Studio City home on September 7, 2018. The Los Angeles County Department of Medical Examiner-Coroner revealed that the "manner of death" was an accidental drug overdose involving fentanyl, cocaine and ethanol. He was 26 years old.
In other music news, Post Malone shared the tracklist for his upcoming album, Hollywood's Bleeding.