Donald Glover Discusses Possibility of New Music
He previously spoke to his "shaman" about writing a "Bible."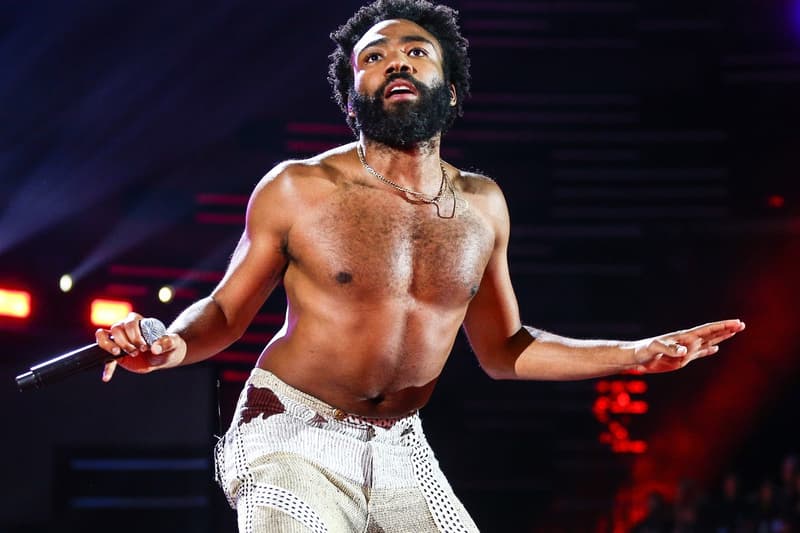 Donald Glover spoke with I May Destroy You creator Michaela Coel and revealed that he still doesn't feel like he's "done with that [music] project."
In the lengthy interview, the pair touched on religion and spirituality — particularly in regards to Glover's upbringing as a Jehovah's Witness. The actor/musician explained that he "technically" left the religion behind when he lost his virginity, however he still considers himself a spiritual person as he heavily explores that aspect in his art. "With writing, I definitely feel, like on the last project and on the project I'm working now, musically too, it's all spiritual," he said. "It's all spiritual. A feeling of 'I love us. I love me'. I really do."
Coel continued to praise the latest Childish Gambino project 3.15.20 and shared that she Karan Gill hosted a video call dance party with the album. Glover replied that he may not be finished with "that [music] project" — possibly alluding to his Childish Gambino moniker — altogether, and that he previously told a woman he goes to ("almost a shaman" as he describes her) that he wanted to write a Bible.
"Yeah, I told her I wanted to write a Bible; that was years ago. I was like, 'I just keep getting this feeling.' She was like, 'You have to put it out in pieces. How long do you think they're gonna wait?' She said, 'You'll know when the time is,'" Glover explained. He continued,"And then when coronavirus hit, I was like, 'Everybody's stuck inside,' and I've been in The Temple listening to this and suddenly I thought, 'Oh, some people will get it.' That's why it was really funny when you were talking about your show. You're like, 'I'm a little afraid…' I'm like, 'This is actually the only time some people would have to have that type of medicine, to be able to watch a show like that and really get it.' That's why I like to release stuff on Sundays."
3.15.20 supposedly marked the retirement of Childish Gambino, and Glover has been vocal about this since 2017. The moniker he'll use for his new project is still under wraps, but fans are holding their breaths for a new Gambino album.
Elsewhere in music, Westside Gunn unveiled the tracklist for his upcoming album Who Made the Sunshine.