Donald Glover Explains Why He's Retiring Childish Gambino
"There's nothing worse than like a third sequel."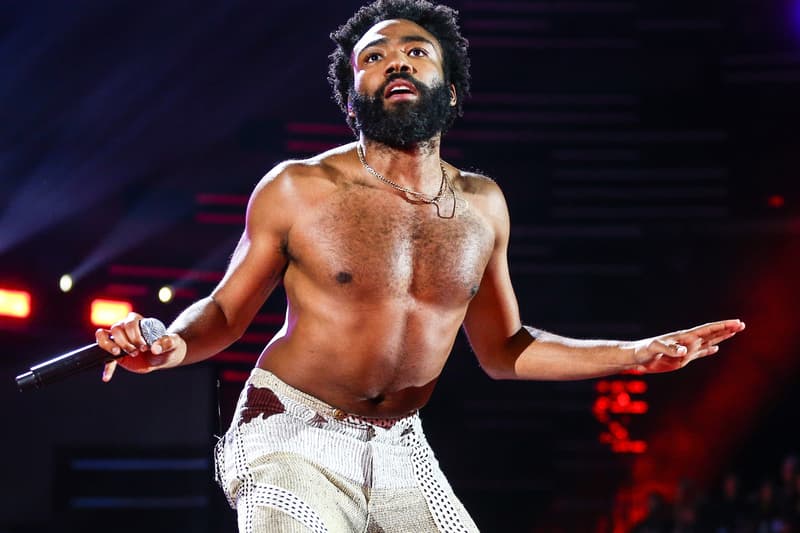 This past weekend, Donald Glover — as Childish Gambino — shocked concertgoers by concluding his show-stealing set with remarks about a final musical project. "I'll see you for the last Gambino album," he told the Randall's Island denizens who stayed for his entire act. Now, thanks to a new Huffington Post feature, we're receiving some clarification regarding his recent statement.
Speaking to HuffPost's Taryn Finley at an Atlanta press event, Donald Glover reveals that he will be closing the chapter on his Childish Gambino alter-ego in the near future. "There's nothing worse than like a third sequel, like a third movie and we're like, 'again?'" Glover explains. "You know, I like it when something's good and when it comes back there's a reason to come back, there's a reason to do that."
Outside of the musical realm, Donald Glover is nowhere near a complete retirement. The modern jack of all trades has plans to bring a Deadpool animated series to television, and the Star Wars film he's involved with will catapult his career to completely new heights.
Elsewhere, Glover boils down his artistic decisions to one thing: "being punk." Expounding on his previous comments, the Awaken, My Love musician tells HuffPost:
"Like I feel like there's gotta be a reason to do things and I always had a reason to be punk … Being punk just always felt really good to me and we always looked at Atlanta as a punk show and I feel like the direction I would go with Childish Gambino wouldn't be punk anymore. As much as 'Redbone' is a punk song because it's a gospel song that's on the radio, I'm like there's only so far you can go before you just are the radio."