Untitled Han Solo 'Star Wars' Story Movie: First Look at the Main Cast and Creators Together
Emilia Clarke, Donald Glover, Woody Harrelson and Alden Ehrenreich.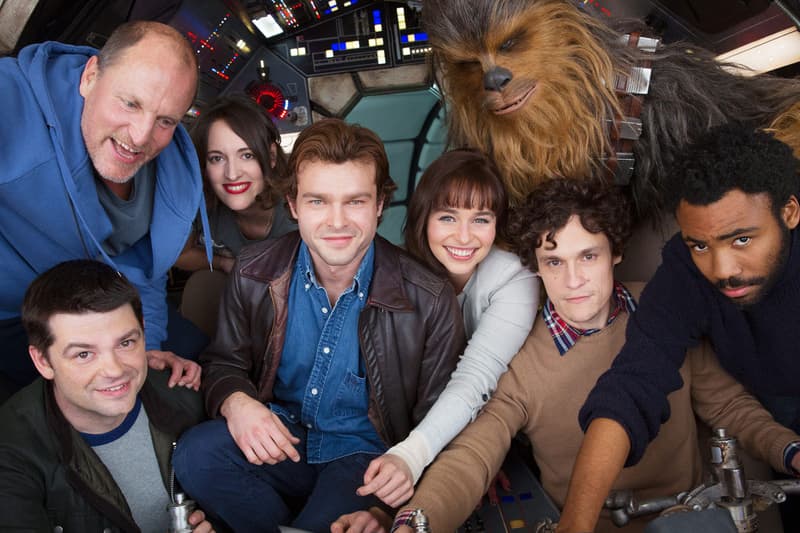 Star Wars fans will be happy to know that the untitled Han Solo Star Wars story project already started filming as of February 20. With that said, the studio has officially released a photograph of the main cast together aboard the Millennium Falcon for an initial tease. The Phil Lord and Christopher Miller-directed flick stars an all-star bunch that includes Alden Ehrenreich as Han Solo, Woody Harrelson, Emilia Clarke, Donald Glover as Lando Calrissian, Phoebe Waller-Bridge, and Joonas Suotamo as Chewbacca. Not pictured is veteran actress, Thandie Newton. With this first preview, it will be exciting to see the chemistry that unfolds between them for the movie.
"Watching such inspired people from all over the world, with such unique voices, come together for the sole purpose of making art, is nothing short of miraculous," Lord and Miller explained. "We can't think of anything funny to say, because we just feel really moved, and really lucky."
The untitled Han Solo Star Wars story is expected to release on May 25, 2018.