Joshua Vides Unveils Mind-Bending 'Forever Hallway' Installation at MCA Chicago
Alongside an exclusive apparel collaboration with the institution.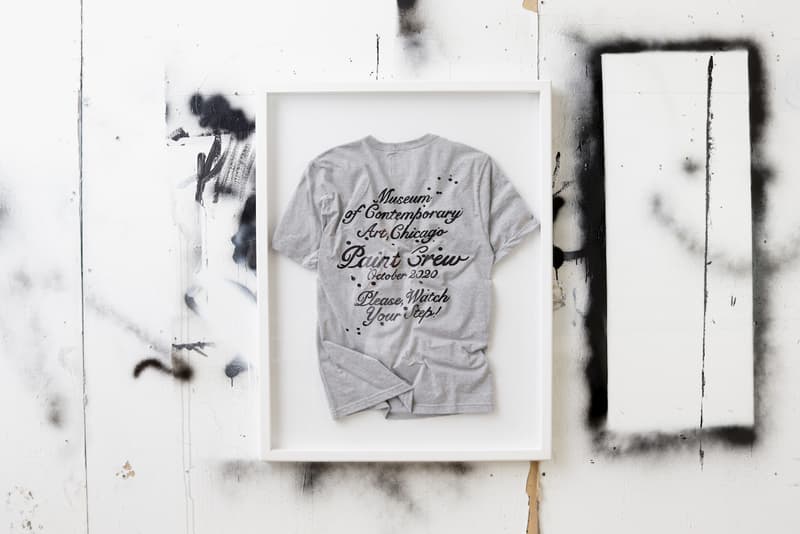 1 of 9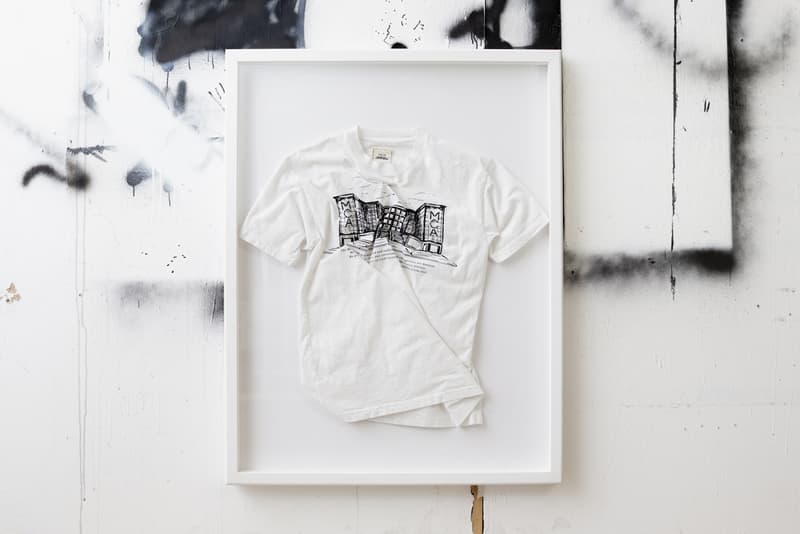 2 of 9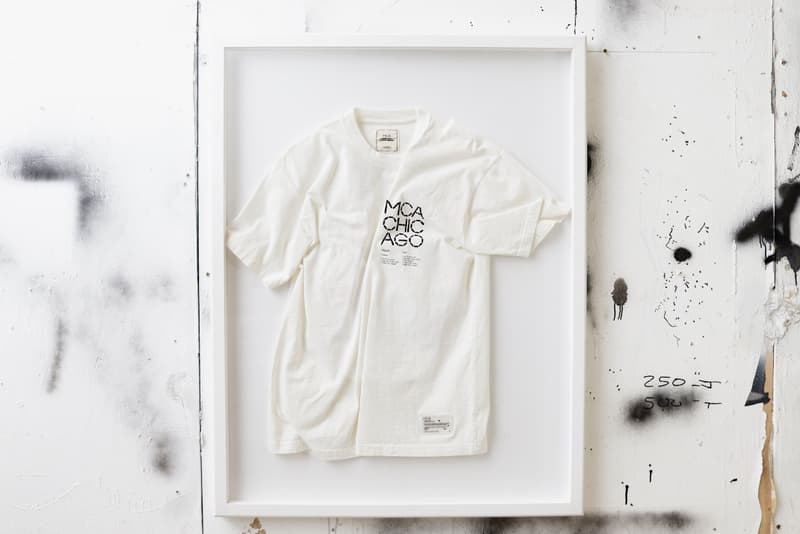 3 of 9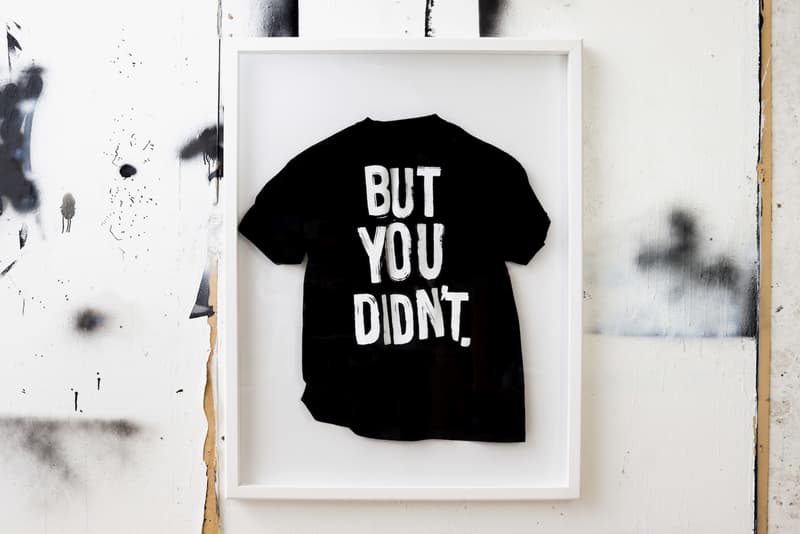 4 of 9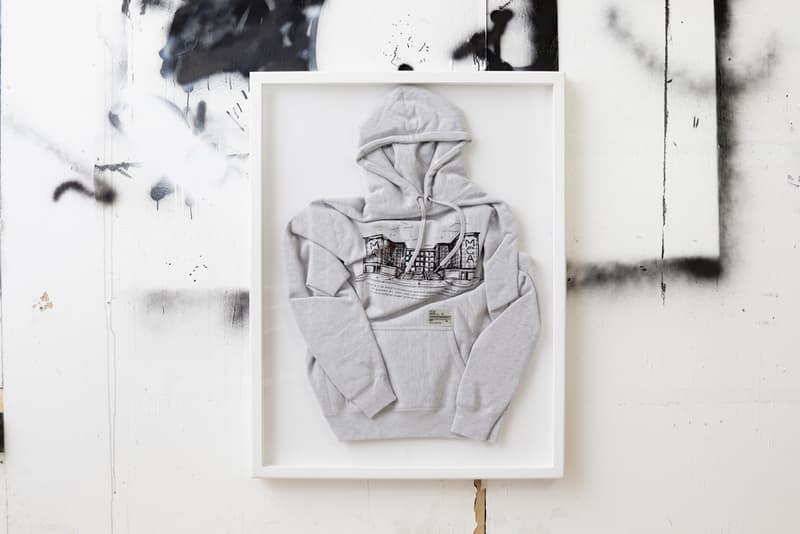 5 of 9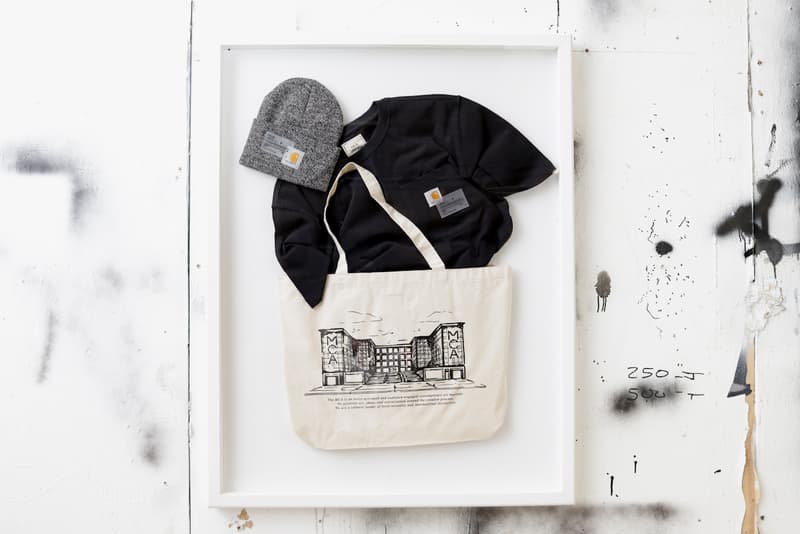 6 of 9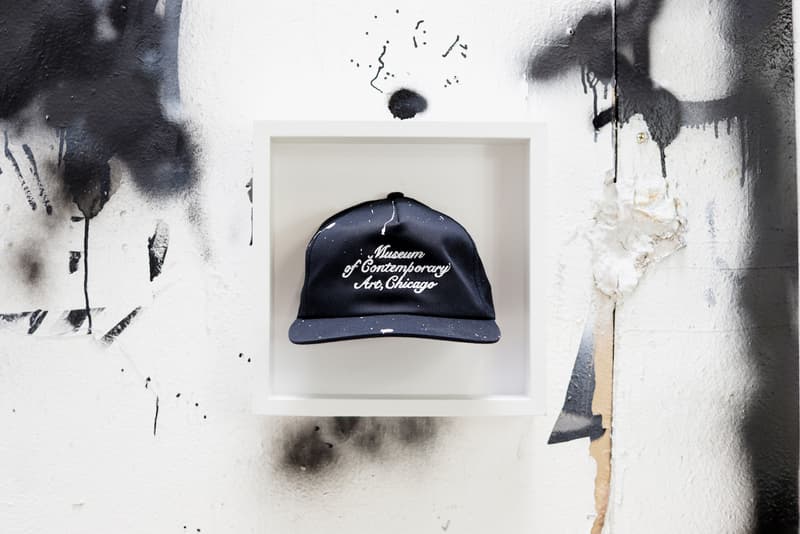 7 of 9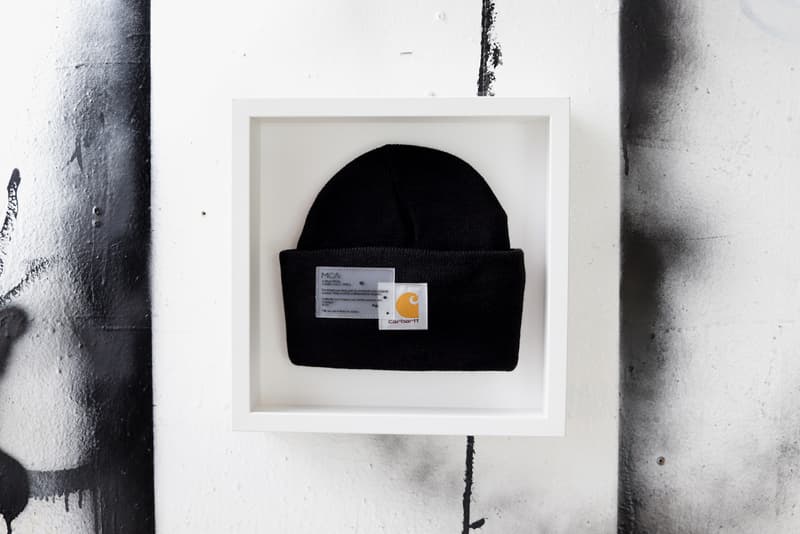 8 of 9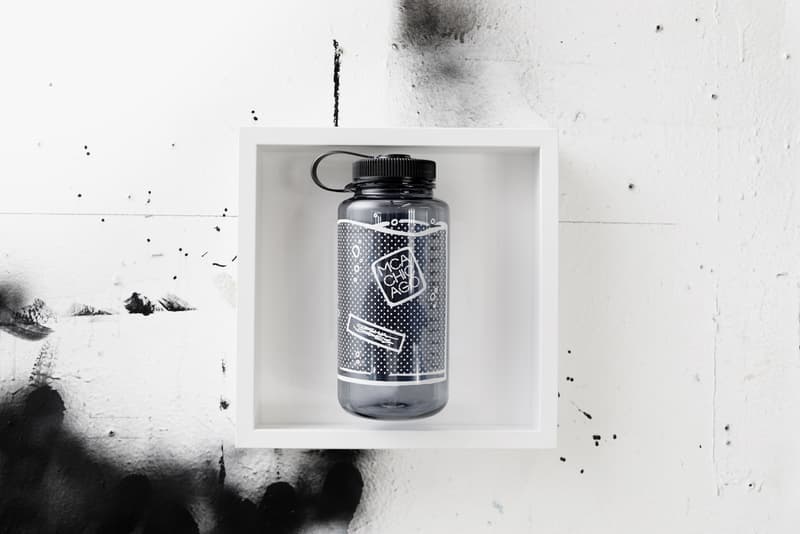 9 of 9
Joshua Vides continues to etch his mark in the fine art world with his latest, expansive collaboration with the Museum of Contemporary Art Chicago. The celebrated visual artist kicks things off with a mind-boggling mural installation entitled Forever Hallway that toys with the concepts of dimension and space. The artist recently completed the site-specific work that is currently installed in the museum's hallway leading to the MCA store. The three-dimensional piece features Vides' bold black-and-white linework that channels pop art elements and the illusory aesthetics of trompe l'oeil.
Coinciding with the installation is an exclusive apparel collaboration between Vides and MCA Chicago. "When it came to conceptualizing [this collection], I was thinking of myself as a kid and going to a museum for the first time and what I either brought with me or walked away with," said the artist. "I wanted to create items that were accessible to kids coming to the museum for the first time – items that could inspire them and create excitement, but that were also true to the museum gift store and my background in streetwear."
The JV x MCA Essentials collection features graphic tees and hoodies alongside accessories such as beanies, caps, tote bags and water bottles. The exclusive merchandise will be available in store and online on MCA Chicago's website starting October 2. The Forever Hallway installation will also be on display at the MCA Store starting October 2 through spring 2021.
Get a closer look at the capsule above and watch the video below to see the immersive work in action. HYPEBEAST also touched base with Vides to discuss his first-ever collaboration with MCA Chicago and his motivations behind the fruitful partnership. Read below.
HYPEBEAST: How did this collaboration with the MCA come about? What is it like to partner up with such a historic institution? 
Joshua Vides: My relationship with the MCA started in 2017. At the time, I was given the opportunity to create collaborative Merchandise for Takashi Murakami's solo show at the MCA " The Octopus Eat's It's Own Leg". My responsibility was to design , produce and deliver the Merchandise to the MCA where the product would live inside of a physical retail experience. I spent the  entire Summer in front of the MCA pulling up , parking , and selling the merchandise out of a vinyl wrapped truck. It was only a few months later that I was approached by a team member at the Museum to create a similar concept that we executed in the summer of 2017,  but this time with my artwork and Name attached . It's been about a year and a half since that first conversation. Covid almost shelved the entire project , but fortunately we pushed forward to pull this off. 
Tell us about your 'Forever Hallway' installation. What were the inspirations behind it?
At first , we had a larger space in mind. This was all before Covid hit. I was going to take over the entire bottom floor with multiple spaces. We then had to pull back due to so many changes and we found this Hallway on the first floor. Well lit and just the right size. Once we agreed , I knew because of the long and narrow space, I had to play with Dimension oppose to the playful / cartoon like aspect of my work. My goal was to expand this narrow space. Let it breathe a little more and create an exciting experience for the city of Chicago to enjoy.  
Describe your creative process, from start to finish. Any challenges along the way?
I think the biggest challenge I faced was start to finish, all communication and visibility with the space was through Zoom calls. Praying the dimensions were exact. Hoping the lighting was as strong as it seemed in photos and videos. Usually, I'm able to step in the space prior to painting. Feel the walls and make changes if needed. Add lighting , sand down rough patches , touch the floor and understand if we need to hand paint or if vinyl wrap will suffice. We didn't use a projector for this space so all the lines and gaps needed to be exact. Probably the most math I've done since high school.  I wanted to keep the line stroke consistent from front to back , so The lines require to expand the further back the space goes. Then once you hit the wall, the lines stay the same but the gaps shrink until it becomes the black rectangle. One inch off and we would have to start over. Fortunately, everything worked out. 
What do you want MCA visitors to take away with after viewing your installation?
This moment is more-so about everyone else before it is about me. A few years ago the concept of painting inside of a Museum was further from reality then I could imagine. There are countless creatives out there in a position where most of us have stood in. Should I give up or keep going. My installation inside of the MCA is a not only an experience , but a message to everyone going through it , that anything is truly possible. 
Museum of Contemporary Art Chicago
220 E Chicago Ave
Chicago, IL 60611