The Weeknd Shares Emotional Juice WRLD Collab "Smile"
"Devil on my shoulder telling me I'll die soon."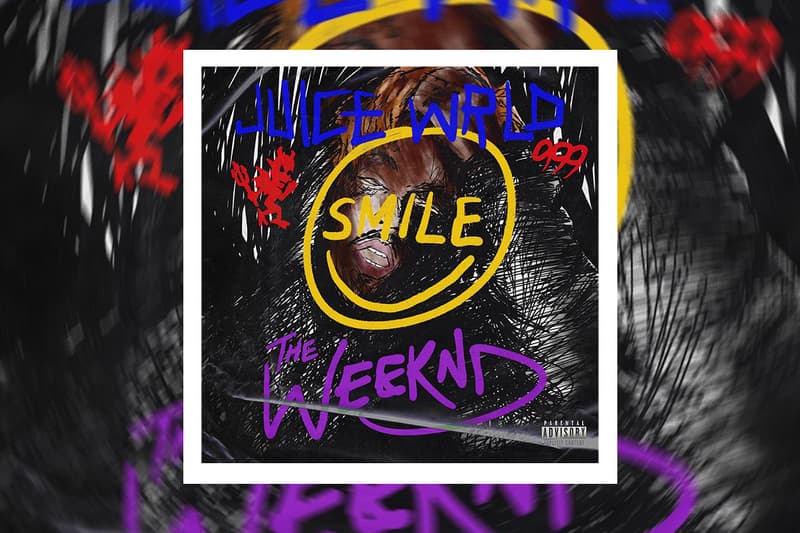 The Weeknd and the late Juice WRLD's collaborative effort "Smile" is finally here.
Clocking in at a little over three minutes, a simple sonic backdrop that highlights hi-hats, a heavy bass drum and timely claps is laid underneath the pair's distinct vocals, really putting the focus on the anticipated collaboration. The cut hears the two speak on heartbreak and their willingness to sacrifice whatever they have to in order to make their partners happy. Juice kicks off the track and starts his verse with a haunting line that reads, "Devil on my shoulder telling me I'll die soon/I don't really want that to impact you," while The Weeknd comes in to end it, "When our skin is touching, I need drugs to love you/You want so much more from me, but I can only f*ck you."
The track was first announced by the After Hours singer in a tweet that reads, "XO + 999 Thursday Night." Fans also dug up an old tweet from Juice posted in September 2019 where he wrote, "Me and The Weeknd would make a diamond record…" possibly alluding to the creation of "Smile."
Stream The Weeknd and Juice WRLD's "Smile" on Spotify and Apple Music below.
In other music news, watch Vic Mensa perform a powerful new cut entitled "NO MORE TEARDROPS."