Samsung Galaxy Unpacked 2020 Introduces Five New Devices
Including the Galaxy Note 20, the 20 Ultra, and the Galaxy Buds Live.
Samsung held its Samsung Galaxy Unpacked 2020 event online this year, unveiling five new premium devices, including the new Galaxy Note 20 and upgraded Note 20 Ultra, its Galaxy Tab S7 and S7+ tablets, The Galaxy Watch 3, newly designed Galaxy Buds Live, and the latest addition to the Galaxy Fold series, the Galaxy Z Fold 2. Samsung pushed heavy emphasis on creating an ecosystem through compatibility between devices. As such, the brand announced a new partnership with Microsoft and Google to open the scalability of its products. Main features and specifications of these products were also briefly summarized.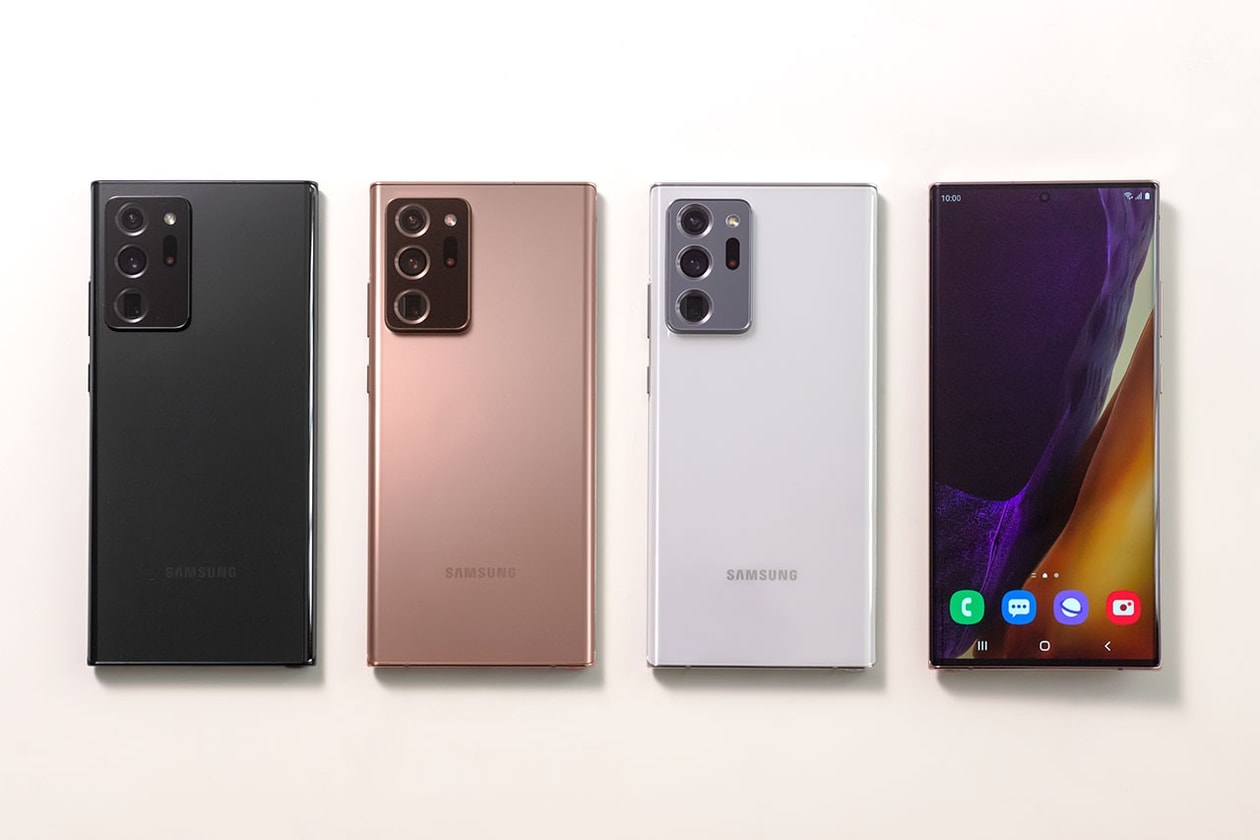 Galaxy Note 20 / Note 20 Ultra
The highly anticipated Galaxy Note 20 and Galaxy Note 20 Ultra both support 5G networks. The standard model uses Gorilla Glass 5 for protection while the new 20 Ultra is the very first phone to utilize Gorilla Glass Victus, a toughened glass that boasts the greatest strength on the market. They are both equipped with 4,300mAh and 4,500mAh batteries, respectively, boasting that over 50 percent of the battery will charge in 30 minutes. The Note 20 has a 64MP telephoto lens while the Ultra utilizes a 108MP wide-angle lens with 5x optical zoom. A tiny punch hole is inserted into the display for the front camera, but it is also noticeable that all sides are made to be as bezelless as possible.
Both models have a Snapdragon 865 Plus processor, an IP68 rating for waterproofing, and support for wireless charging. The Note 20 Ultra boasts the best specifications of existing Android smartphones. 6.9-inch 1,440p all-red display, 120Hz refresh rate. The Qualcomm Snapdragon 865 Plus processor, 12GB of RAM, and additional SD extensions show high specifications not found in other smartphones. The Note 20 shares most of its core features with the Note 20 Ultra, but it lacks a 120Hz high-scan screen, a microSD extension, a periscope zoom lens, and a 6.7-inch 1080p display.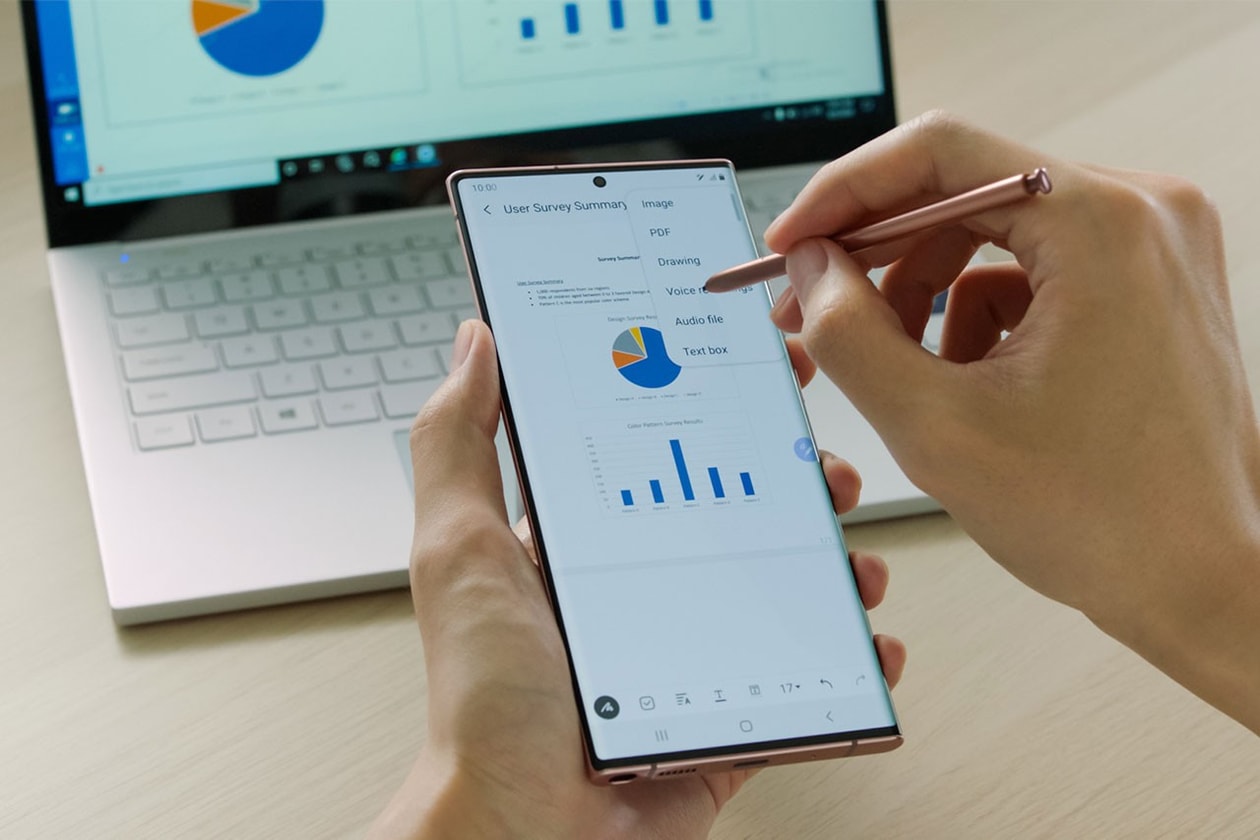 It is also noticeable that the software link between Samsung and Microsoft has been close since their official collaboration announcement last year. Notes and Documents are automatically saved and synced on Samsung's mobile and tablet devices, as well as Windows 10 PCs. In other words, regardless of the device you are using, you can access the Samsung Note app to check memos saved in Note 20 on your Windows 10 device as well. You can take over the document you have written and edit it, or you can send handwritten text written with the S Pen in various file formats. In addition, you can freely operate the Note 20's mobile app in Windows 10 on your PC and play games from Microsoft's upcoming Project xCloud streaming service.
In addition, the UWB (Ultra Wideband) feature of the Note 20 Series makes file transfer between devices simpler. Samsung will provide a service to accurately find objects by integrating augmented reality technology with UWB in the future. Through this function, it will be possible to open a car or front door using a smartphone as a digital key in the future. The Note 20 starts at $1,000 USD while the Note 20 Ultra starts at $1,300 USD. Advance reservations are available from August 6th, and purchases are available from the 21st.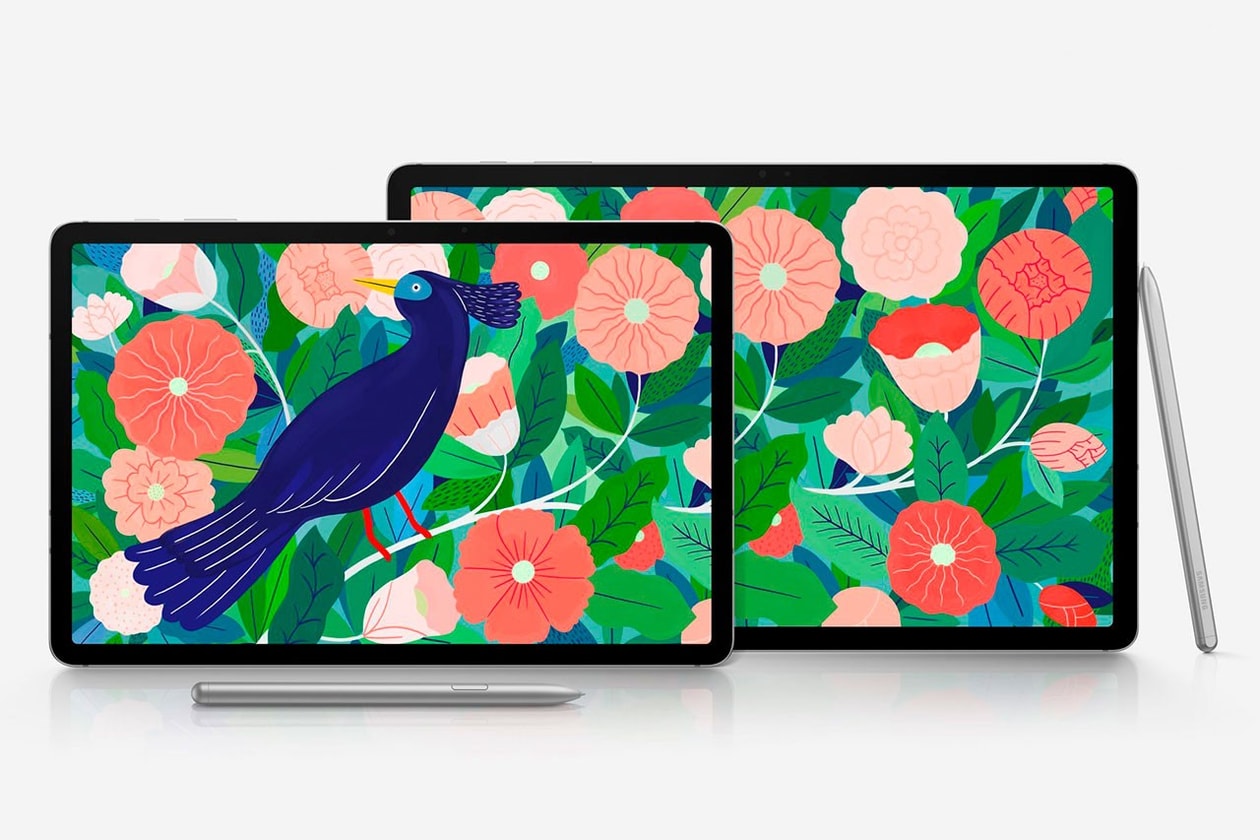 Galaxy Tab S7 / Tab S7 +
Samsung Electronics also introduced the next-generation tablet Galaxy Tab S7 and Galaxy Tab S7+. The two models, each equipped with an 11-inch and 12.4-inch 16:10 aspect display, have dramatically improved response speed with its 120Hz refresh rate display, 5G mobile communication specifications, and its new advanced S Pen that boasts more lifelike precision.
However, Tab S7 and Tab S7+ support the same S Pen and Samsung Note features as the Note 20 Series. In addition, to enhance the productivity of the tablet, multi-tasking functions such as Multi Active Windows, which can utilize up to three apps at the same time, and App Pair, which can run up to three apps that you use together at the same time, have been enhanced. The front camera position has been changed so that users can hold the tablet in a horizontal position and conduct a video conference.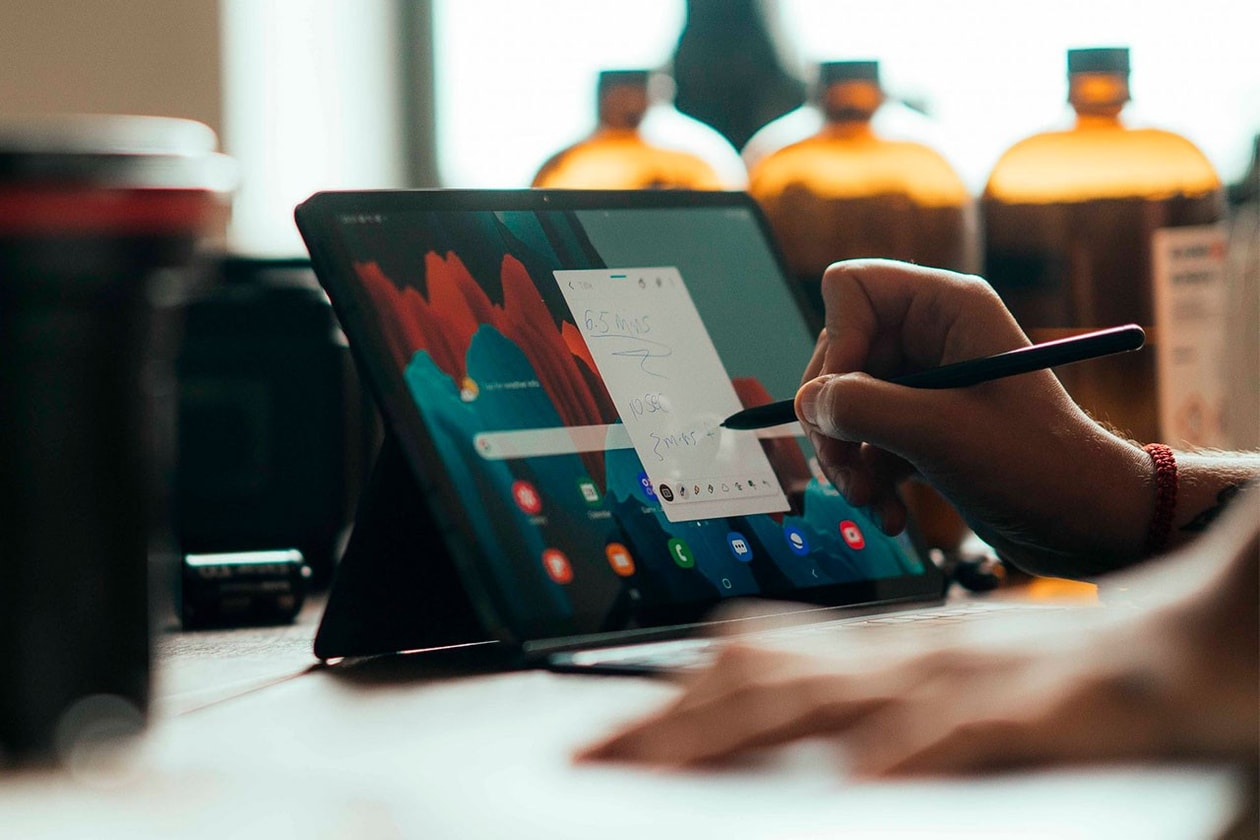 The Tab S7 and Tab S7+ are available in three colors: Mystic Black, Mystic Silver, and Mystic Bronze.The tablets will be available for purchase beginning August 21 in select markets. The Galaxy Tab S7 and S7+ will be available in the U.S. beginning this Fall 2020, starting at $649.99 USD for Galaxy Tab S7 and $849.99 USD for Galaxy Tab S7+.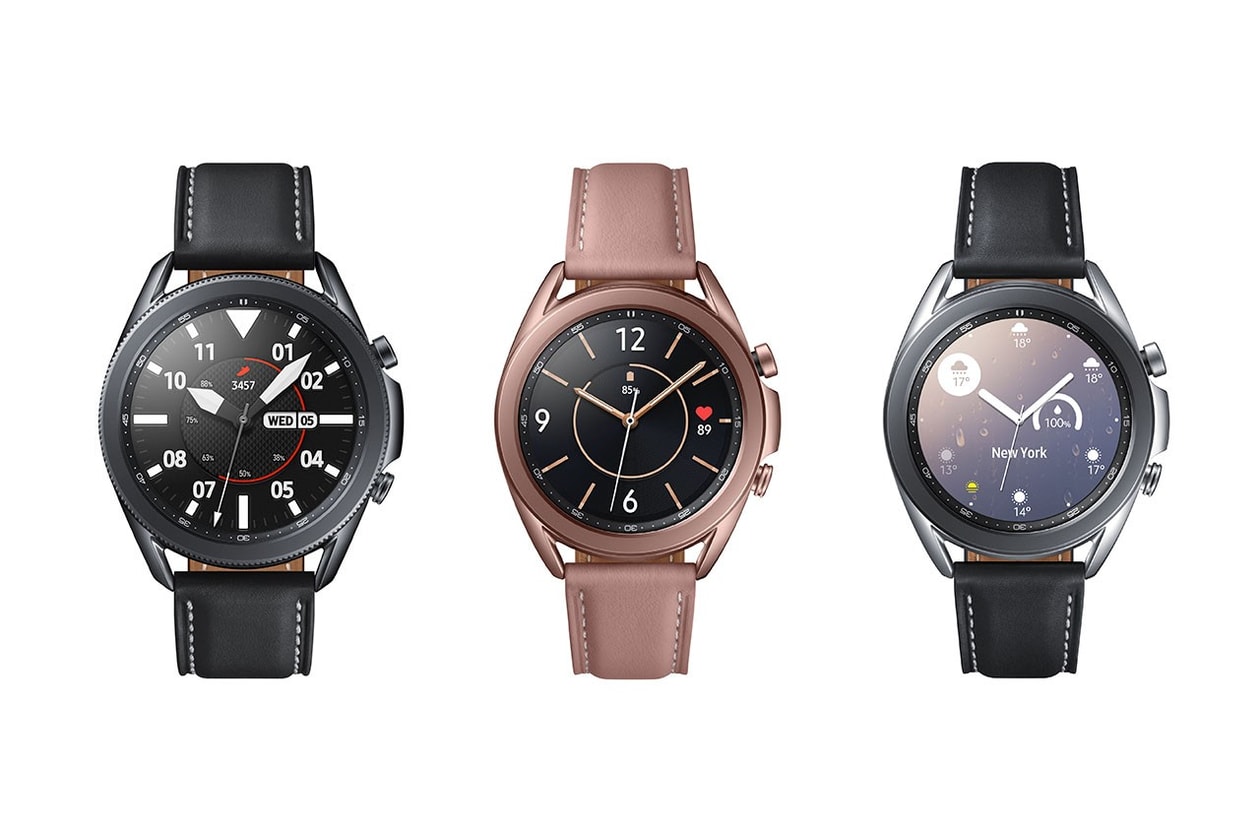 Galaxy Watch 3
The Galaxy Watch 3 has become thinner and lighter while maintaining the original design of the Samsung Smart Watch. The screen sizes are now available in two larger sizes, 41mm and 45mm. In addition to the existing stainless steel, the Watch 3 in lighter and more robust titanium will be released at the end of the year. The Watch 3 also provides more than 80,000 watch faces, giving users a wide range of options to create a variety of styles.
The smartwatch is equipped with a sensor that measures blood pressure and electrocardiogram (ECG), for users to check their health status and even measure oxygen saturation in their blood. In addition, the Watch 3 comes with a fall detection function that sends an SOS message to 4 pre-defined contacts and shares your location. The Galaxy Watch 3 will come in 41mm and 45mm variants, starting at $399.99 USD and $429.99 USD, respectively, for Bluetooth. Galaxy Watch3 LTE will also come in 41mm and 45mm variants, and will start at $449.99 USD and $479.99 USD, respectively. The Galaxy Watch 41mm variant will be available in Mystic Bronze and Mystic Silver, while the Galaxy Watch 45mm variant will be available in Mystic Silver and Mystic Black.
Galaxy Buds Live
The newly released Galaxy Buds Live comes in three new colors and sports a new ergonomic design. The case, inspired by a jewelry box, is also smaller than the earbuds, making both easier to carry. It sports an open-type noise canceling function and a 12mm loudspeaker and bass duct made alongside AKG and Samsungs joint research. It also contains three microphones for improved call quality.
Buds Live not only improves fit through openness, but also supports an open-type noise canceling function to provide a music listening experience with minimal noise effects. Open-type active noise canceling can be said to be a safer noise reduction effect because it reduces the background noise of low-band cars and buses by up to 97% without interruption, while listening to conversations and announcements in daily life. AKG and Samsung's joint research has produced a rich sound through the 12mm loudspeaker and bass duct, and the voice pickup unit added to the three microphones also improved call quality.
The Buds Live can be played for 1 hour with only 5 minutes of charging, up to 6 hours when both the earbuds and case are fully charged, and up to 21 hours when combined with the charging case. There are also various ways to use it through compatibility with other Galaxy devices. When recording a video with the Note 20, if you are far from the person you are shooting, you can use Buzz Live as a wireless microphone to record audio without noise. And it is possible to check the weather, play music, send messages, etc. without operating the smartphone by calling AI Bixby directly with voice commands. The Buds Live will be released on August 6 in three colors: Mystic Bronze, Mystic, and White for $169.99 USD.
Galaxy Z Fold2 5G
Lastly, Samsung unveiled its third foldable phone, the Galaxy Z Fold 2, which is the sequel to the first Galaxy Z Fold released last year. The cover display uses a 6.2-inch full display unlike the previous model. The main display is 7.6-inches, making them both larger than the Galaxy Fold. It was also revealed that more advanced hideaway hinge and sweeper technologies were applied.
Although not a lot of information was shared, Samsung said it will release a collaboration premium edition of the device with Tom Brown. Samsung says we'll get more info on September 1 regarding availability and pricing.