How to Shoot a Free Throw With Shai Gilgeous-Alexander
Thunder's new primary point guard shows us how to conquer the line.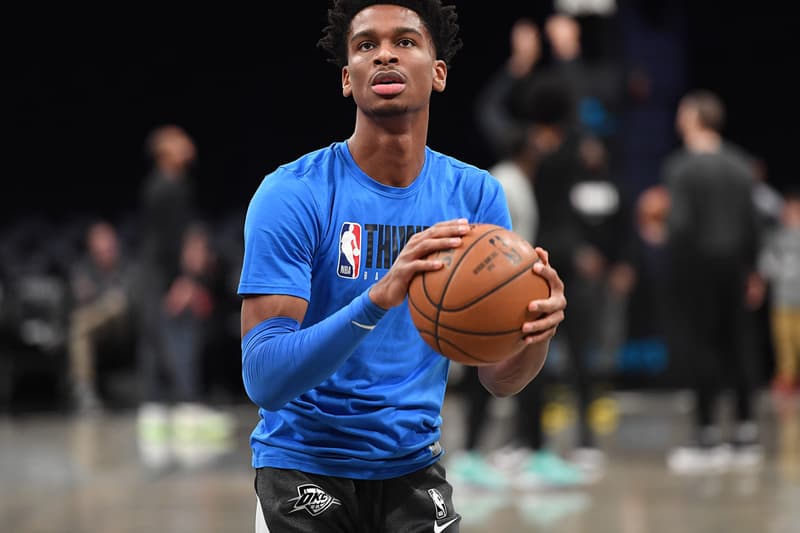 Whether you're an NBA player or a pick-up game hooper, mastering the art of the free-throw isn't easy as it looks. Some NBA players absolutely dread going to the line, but others might claim that it's the easiest shot in basketball — considering you don't have to dribble the ball and there are no defenders to potentially take the ball away from you. Also, anyone who has ever played basketball in an official setting has been taught to shoot free throws with a consistent form. Yet, there are unorthodox forms out there that may look ridiculous in appearance, but still gets the job done — take Rick Barry's underhanded aka granny shots for example. Also, having the "right form" may not make you the most reliable free-throw shooter with some calling out LeBron James for performing terribly whenever he goes to the line.
For our latest HYPEBEAST How To video, we caught up with Shai Gilgeous -Alexander from Oklahoma City Thunder who demonstrates his most consistent form when it comes to shooting free throws. First, he walks up to the line and places the ball on his left hip. He then takes a deep breath, one dribble and then forms the letter T with his hands on the ball. Next, he keeps the ball in his shooting pocket and bends his knees. He asserts that your target should be the back of the rim in order to get the shot in. Finally, he gets ready to shoot and makes sure to follow through. Check out his full routine below.
NBA's 2020 season only lasted a month due to COVID-19 outbreak, but the games have recently ensued last month. Gilgeous-Alexander had a good season so far, as he averages 19.9 points, 5.7 rebounds and 2.9 assists He has improved in points per game and is arguably the Thunder's go-to player. And with with the team's Dennis Schröder away for the birth of his second child, Shai was recently named the Thunder's primary point guard running the team's offense all by himself.
For more of HYPEBEAST How To series, learn how to make strawberry jam with artist Dan Colen of Sky High Farm.