Snoop Dogg Names His Top 10 Rappers
After explaining why Eminem didn't make the cut.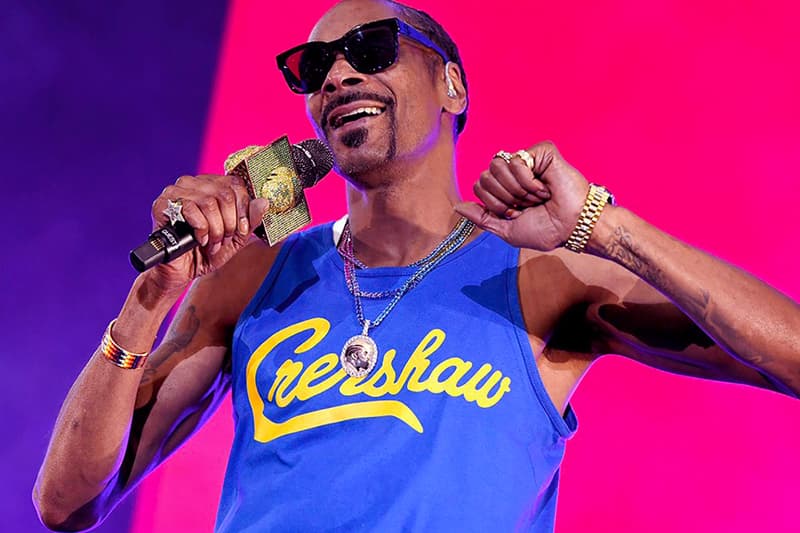 Snoop Dogg has officially weighed in on the issue of top 10 rappers, revealing his own selections on social media.
The rapper shared his list via an Instagram post and named Slick Rick, Ice Cube, LL Cool J, KRS-One, Rakim, Run and D.M.C. from Run-DMC, Big Daddy Kane, Ice-T and Too $hort. "A lot nigg*z been cryin about me leaving people off my top 10 without. Even seeing my sh*t so here it is," he wrote. "F. Y. I. Notice how none of my peers or m. Cs after me are on the list respect ya. Gz is what I was taught if u offended you'll get over it I get left off a lot of top10s I'm not even on this one."
Snoop's post arrives shortly after he revealed that he didn't consider Eminem for his own list. Speaking to Power 105.1's The Breakfast Club, he explained, "Eminem, the great White hope. White rappers had zero respect in rap. Let's keep that one thou-wow. None. He [Dr. Dre] has probably put Eminem in the position to where he could be one of the top 10 rappers ever. I don't think so, but the game feels like he's top 10 lyricists and all that that comes with it. But, that's just because he's with Dr. Dre and Dr. Dre helped him find the best Eminem that he could find."
He continued, "'Cause it's some n*ggas in the 1980s that he can't f*ck with…like Rakim, like Big Daddy Kane, like KRS-One, like LL Cool J. Shall I go on? Like Ice Cube. You understand me? I ain't got no time to play. It is what it is."
In other music news, Raekwon announced Only Built 4 Cuban Linx 3.