Lush Open Office Space in Austria Features 118 Climbing Plants
A four-story timber structure designed by Snøhetta.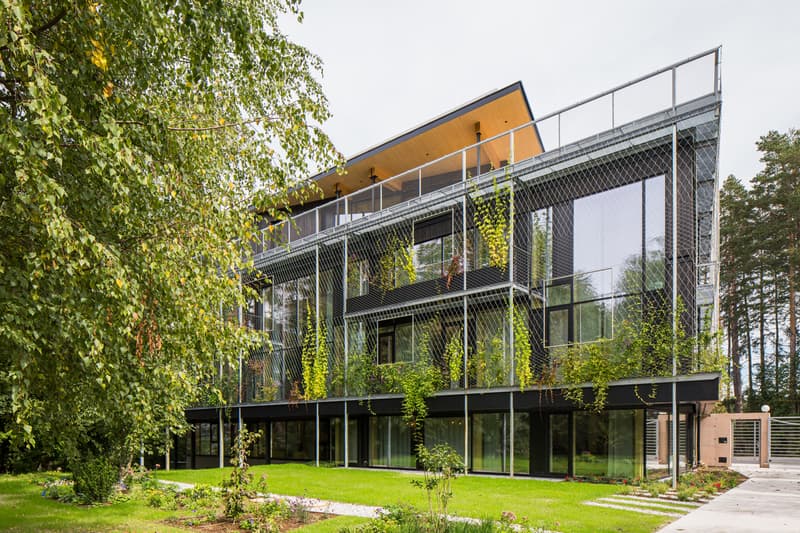 1 of 10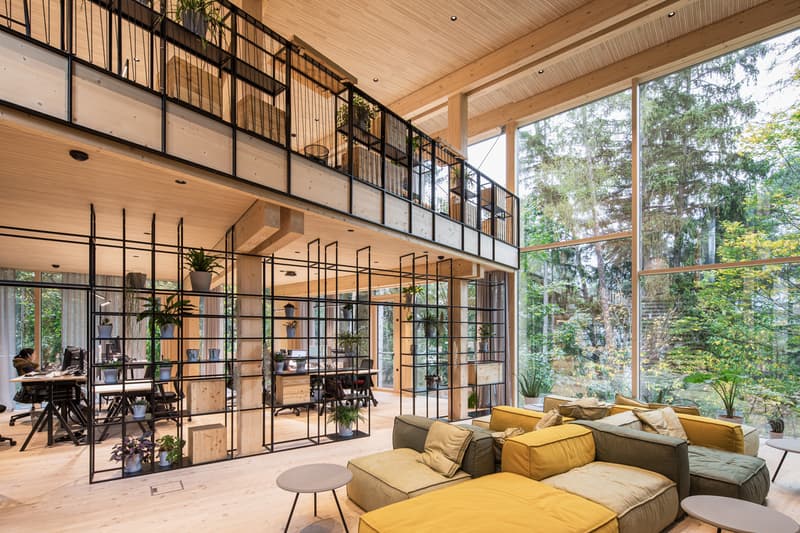 2 of 10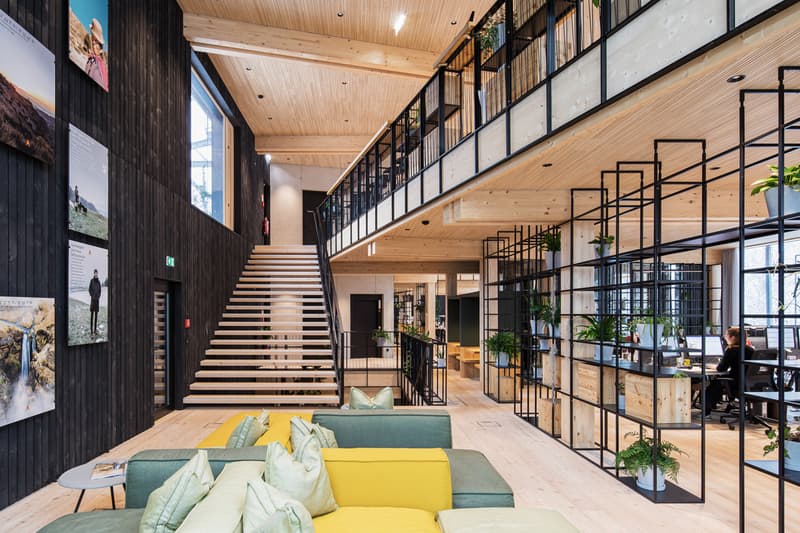 3 of 10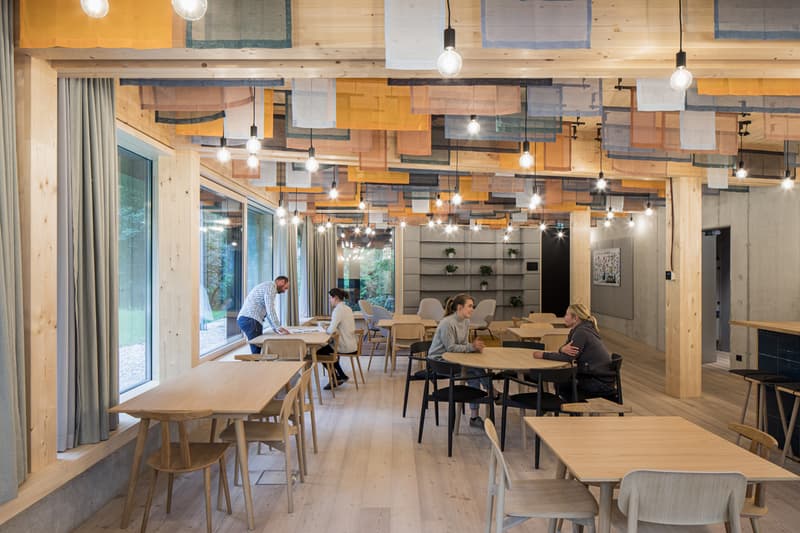 4 of 10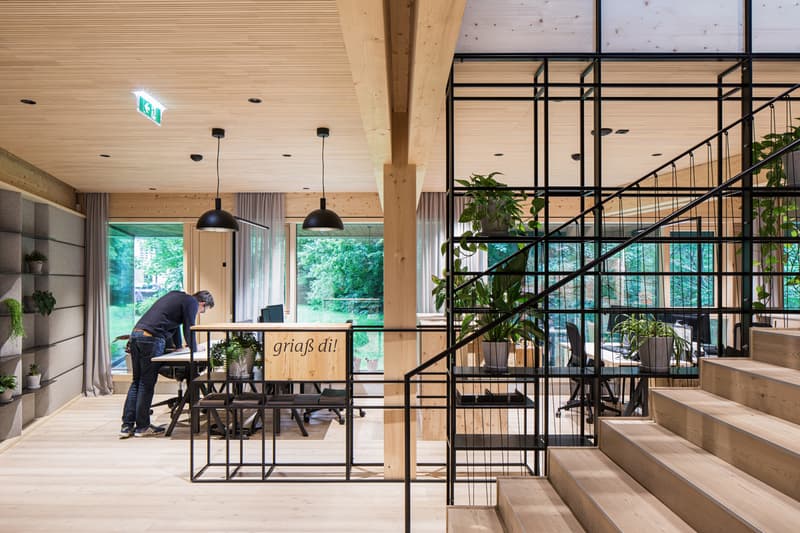 5 of 10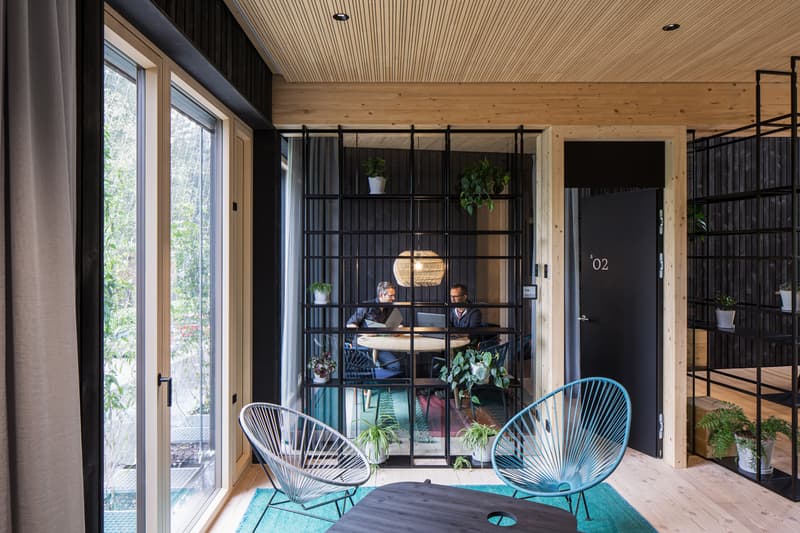 6 of 10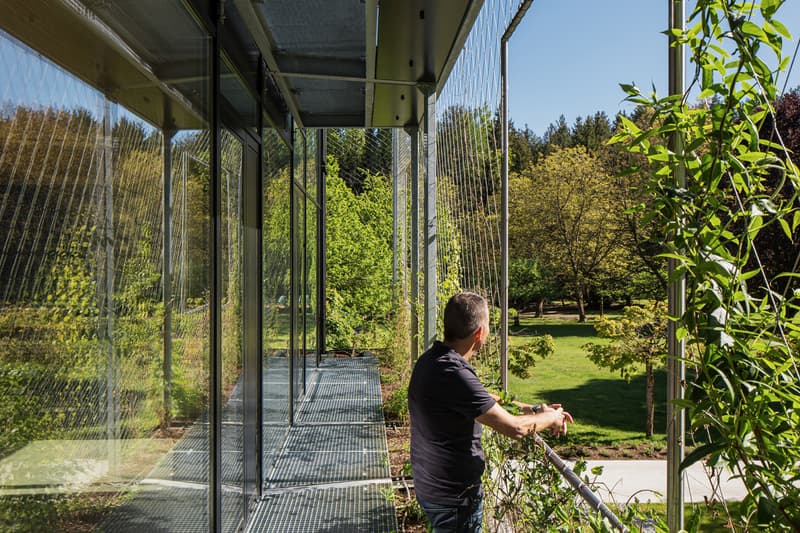 7 of 10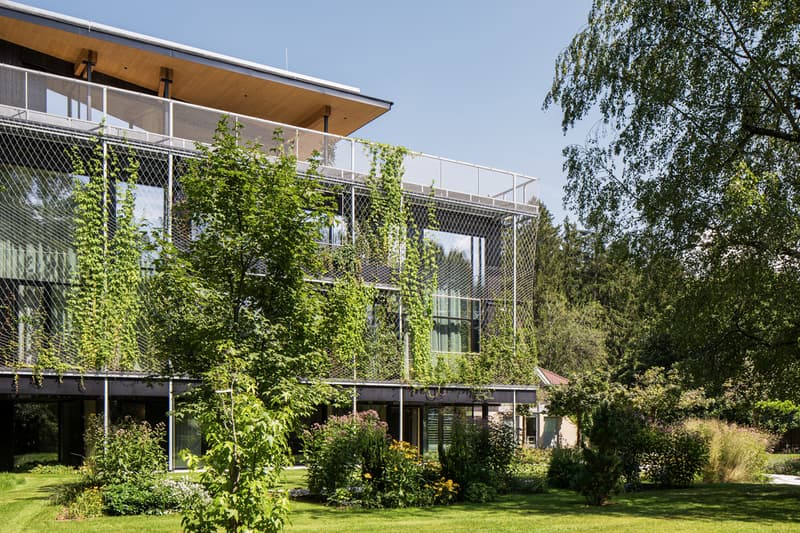 8 of 10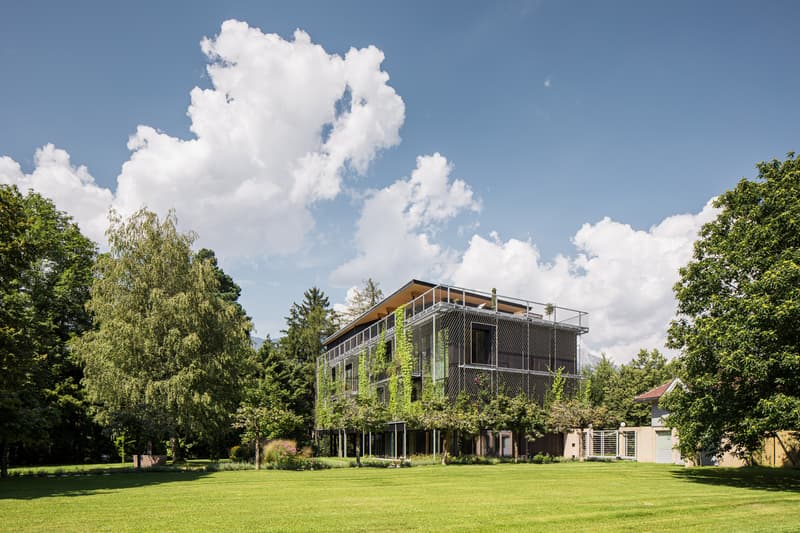 9 of 10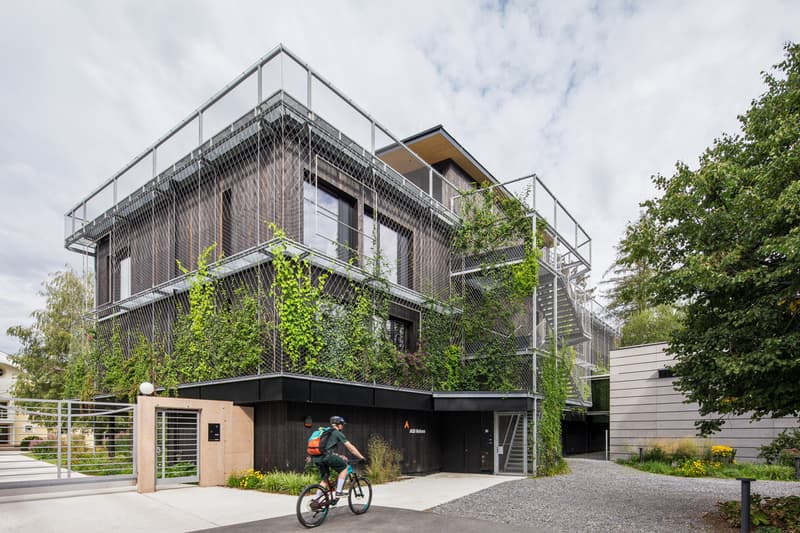 10 of 10
Internationally-acclaimed architecture firm, Snøhetta, has recently completed the construction of a lush open office space in Natters, just south of Innsbruck in Austria. Built for the adventure travel company, ASI Reisen, the four-story structure is comprised of a timber frame with solid wooden elements and a sprawling metal facade. The exterior also features 118 climbing plants that change in appearance throughout the year and adapt to seasonal thermal insulation needs. This green buffer zone helps create a microclimate that reduces the engird needed to cool the building.
Snohetta used the traditional Japanese method of wood preservation called Yakisugi to build the slightly charred and carbonized facade that is also both waterproof and durable without the need for further painting and to help protect it against insects. The basement and the building's core was also made out of reinforced concrete for extra durability. Altogether the building features high-tech and low-tech additions to optimize sustainable energy throughout its spaces.
"With its resource-saving timber construction and sophisticated sustainable energy concept, the new ASI headquarters marks an inspiration for responsibly constructing our homes and office spaces for the future. At the same time, the new office space offers a pleasant and modern working atmosphere for its employees," said Patrick Lüth, Managing Director of Snøhetta's studio in Innsbruck, in a statement.
As far as the interiors are concerned, the establishment features an open office layout complete with large and small work areas. Numerous plants are also displayed throughout these spaces to help elevate the natural atmosphere across its minimalist modern amenities. Check out the office space above and visit Snøhetta's website for more projects.
For more architecture, check out OMA's renovation plans for the historic Tiffany & Co. flagship in New York City.