OMA Unveils Renovation Plans for Historic Tiffany & Co. NYC Flagship
Featuring a three-story glass structure atop the 80-year-old building.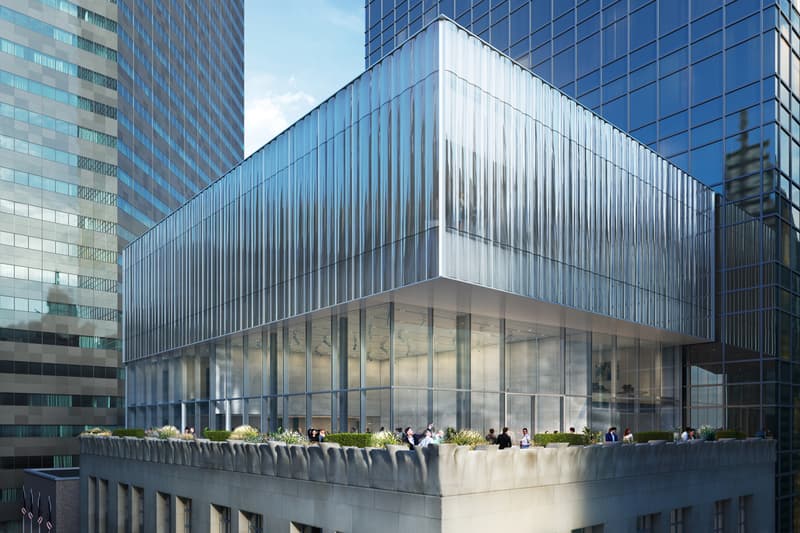 1 of 3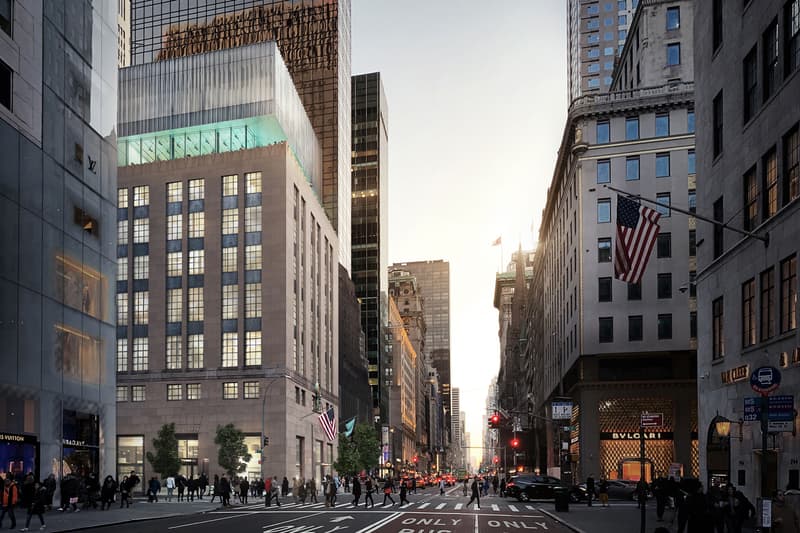 2 of 3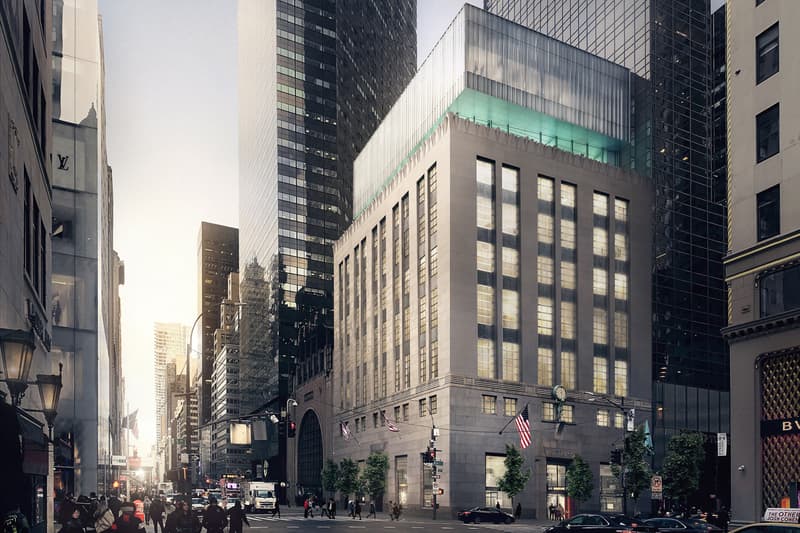 3 of 3
As numerous New York City retailers permanently shutter their outposts due to financial struggles amid COVID-19, Tiffany & Co. just announced its plans for a shiny glass structure on the roof of its historic flagship store at 57th and Fifth. OMA New York, led by Shohei Shigematsu, unveiled the design for the renovation that includes the construction of a rectangular glass volume that will encompass three storeys dedicated to exhibitions and events.
The flagship was constructed in 1940 by Cross & Cross, featuring a limestone facade and a grid of windows. Forty years later, an upper volume was added to the building for offices which will replaced by the new glass structure. "Tiffany's Fifth Avenue Flagship is more than a retail space, it is a destination with a public dimension," said OMA Partner Shohei Shigematsu in a statement. "The new addition is informed by programmatic needs of the evolving brand – a gathering place that acts as a contemporary counterpart to the iconic ground level space and its activities."
The upper addition will boast two stacked glass structures. The lower level will feature a recessed box layout covered with glass windows. On the other hand, the upper section will be wrapped with slumped glass walls to complement the building's parapet. Not to mention, there will be an outdoor patio located in the lower, two-stores volume to host events. The space is currently decorated with tables and plants that overlook Fifth Avenue. "The two spaces of the upper volume that make up the new addition is a moment of clear but complementary contrast to the original flagship," said OMA. "It is a symbolic ending to the building that reflects an evolved luxury experience that is more a journey than a destination."
The project is expected to be completed in Spring 2022. Head to OMA's website for further details.
Elsewhere, San Francisco-based practice Feldman Architecture has constructed a modern cabin in the hills above the Sonoma Wine Country in California.
Tiffany & Co.
6 E 57th St.
New York, NY 10022