This Week in HYPEBEAST SOUNDS: Travis Scott, DUCKWRTH, Chief Keef, EARTHGANG & More
50 new tracks in our latest playlist installment to hold you down for the rest of the week.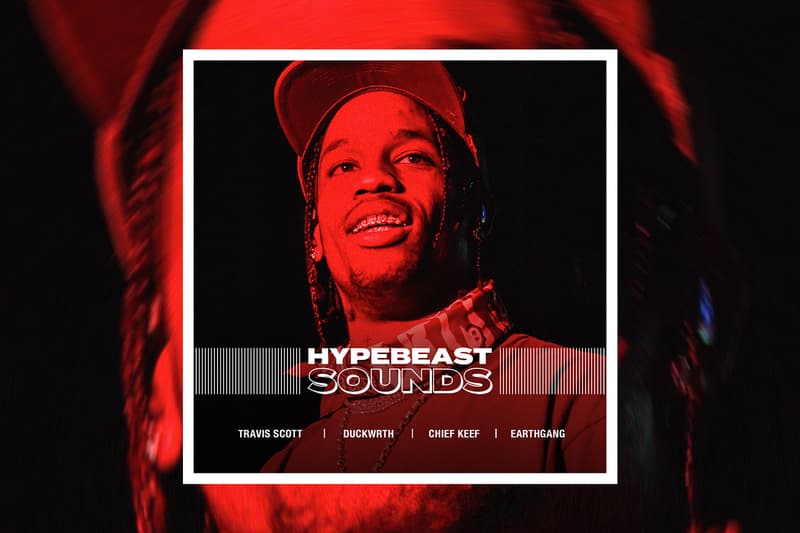 Welcome to another weekly installment of HYPEBEAST SOUNDS, our ongoing playlist that rotates through 50 of our editors' favorite songs throughout the music world. This week is highlighted by some major new updates like Travis Scott's new song for Christopher Nolan's 70mm blockbuster TENET with "The Plan." Los Angeles artist and multi-hyphenate DUCKWRTH dropped off his versatile and soulful new album SuperGood, and it's just that. Standout tracks tap EARTHGANG and more and is an uplifting reminder that summer is still here despite the current state of the world. Chief Keef teamed up with longtime collaborator Mike WiLL Made-It to announce an upcoming full-length with the first single "Bang Bang" too.
Travis Scott's music has always been incredibly cinematic. Much of his success is based on his aesthetic choices just as much as his overall sonic experience, so it makes perfect sense that he'd eventually branch out to lend his ear and talent to major motion pictures. We just didn't expect that it'd be for the most anticipated film of the summer in TENET. Nolan referred to Scott as "the final piece of a year-long puzzle." He added, "His insights into the musical and narrative mechanism [composer and Childish Gambino producer] Ludwig Göransson and I were building were immediate, insightful, and profound." When asked about TENET, Scott himself was at a loss for words, "I can't even explain it. You literally just have to watch it. It's very fire."
One has to have an incredible amount of confidence to name their full-length album SuperGood — that self proclamation worked out for DUCKWRTH with his major label debut. Through 16 songs, the rapper, singer and songwriter showcases just how versatile he is in an optimistic sonic landscape of warmth, nostalgia and soul. He expands his sound through a newfound range and plenty of worthwhile experimentation. "I wrote this album to celebrate the wondrous black music that molded me into an artist and the black women that made me a king. If this album can remind you of a time where you believed in magic, then I've done my job," he said in an open letter accompanying the project's release.
Chief Keef is one of the most influential figures in hip-hop today. After bursting onto the scene nearly a decade ago as a teenager, he not only championed but advanced the Chicago drill movement to a mainstream audience like never before. Since then he's expanded his sound through countless mixtapes and collaborative projects, and has even showcased his production chops. So it's hard to believe that last week he turned 25-years-old. Keef celebrated by announcing a new project is on the way with long-time collaborator Mike WiLL Made-It and dropped the first track, "Bang Bang" after his famous ad-lib. Keef sneaks in some Rihanna-inspired bars and this gem, "Turn the Xbox off 'cause ain't no b*tch playin' me/ Tryna play with me, you better off playin' a plan B." Other notable additions include Open Mike Eagle, Pink Siifu, Tame Impala and Pharrell and JAY-Z's latest collaboration.
Stream the latest installment below and check out our past installment of Best New Tracks.