U-Mask is the Choice For Ferrari and McLaren's Formula 1 Teams
The Italian brand balances form with function.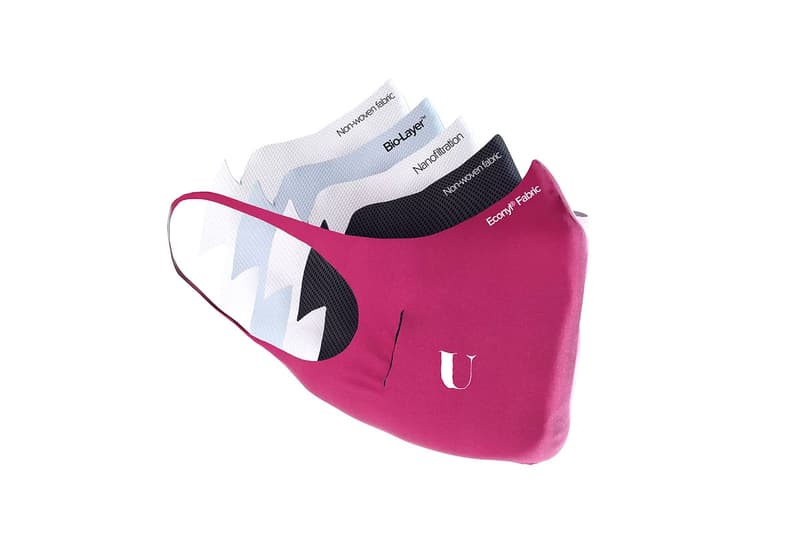 Fans of Formula 1 will have noticed that over the past two weekends at the Austrian Grand Prix, every team had their own face masks due to the new social distancing regulations to combat the coronavirus, and some of the those masks were no doubt more stylish than others. Among the top were Ferrari and McLaren's choice of protection, which you can own yourself now at a very reasonable price.
Designed by Italian brand U-Mask, the face masks worn by two of Formula 1's top teams come in a whole variety of colors, including the vibrant red and racing orange used by the two racing constructors. It also comes in blacks, grays, blues and greens, giving you a matching option for whatever outfit you're wearing that day. Tech-wise, U-Mask adopts a two-layer approach, with an outer shell hugging your face comfortably while a black insert does the hard work of keeping you safe and clean. The exterior is made from recycled ocean plastic Econyl, and the interior FFP3-grade filter is both self-sanitizing and anti-proliferative, giving the mask a usage time up 200 hours. U-Mask also sells refills for the interior filter, so once you dispose of the old one, you can simply slot in a fresh one and keep going with your day.
If you're looking for a stylish yet protective face mask, head over to U-Mask's website for its Formula 1-approved Model Two now, where it's retailing for €39 EUR, or roughly $44 USD.
Elsewhere in design, Top Gun and Transformers come together for a Maverick action figure.