'Robot Chicken' Signs on The Weeknd to Voice Multiple Characters
Following the singer's comedic song "I'm a Virgin" in 'American Dad.'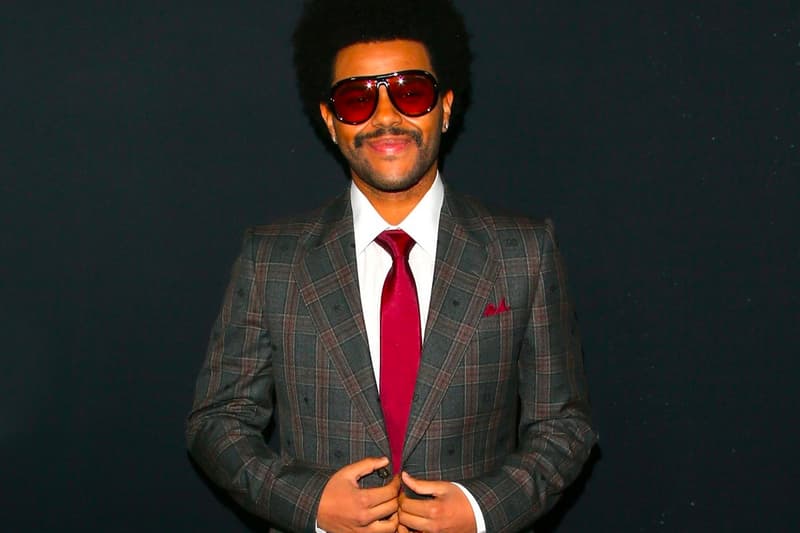 Robot Chicken has signed on The Weeknd to voice multiple characters. This follows the singer's appearance on American Dad with the comedic song "I'm a Virgin" from back in May.
The singer appeared, alongside David Lynch, in a special that celebrated the stop-motion animation's 200th episode of its Endgame parody. Abel played three characters on the show: an auctioneer at an illegal dinosaur auction, Tyler Perry's character Madeaa, who ends up getting chopped in half by Deadpool and a S.W.A.T. team member who descends upon the aforementioned auction.
In a statement, The Weeknd revealed that it was Joel Hurwitz, writer for both Robot Chicken and American Dad, who brought him on to star on the show: "I want to continue to create different Weeknds in alternate universes. There weren't many challenges, as the acting was pretty straightforward. I told Joel I loved doing voices and wished I could have challenged myself more in that department, so he took me to the Robot Chicken studio, where [series co-creator] Seth Green was waiting for me. I totally geeked out and he actually let me do multiple voices on an episode coming out soon. The cartoon nerd in me jumped out that day."
Scroll below for a look at some clips of The Weeknd's appearance on Robot Chicken.
In case you missed it, Adult Swim has dropped a new Rick and Morty Anime short set in Tokyo.
happy to be a part of this tonight ! https://t.co/m9zQ54Op5t pic.twitter.com/C6SgmwO9PW

— The Weeknd (@theweeknd) July 26, 2020
just realized David Lynch is in the same robot chicken episode as me !!

— The Weeknd (@theweeknd) July 26, 2020
voicing three characters on robot chicken tonight pic.twitter.com/TLWXFaECvj

— The Weeknd (@theweeknd) July 27, 2020