Soccer Mommy Shares Ethereal Cover of The Cars' "Drive"
While SASAMI takes on System of a Down's "Toxicity."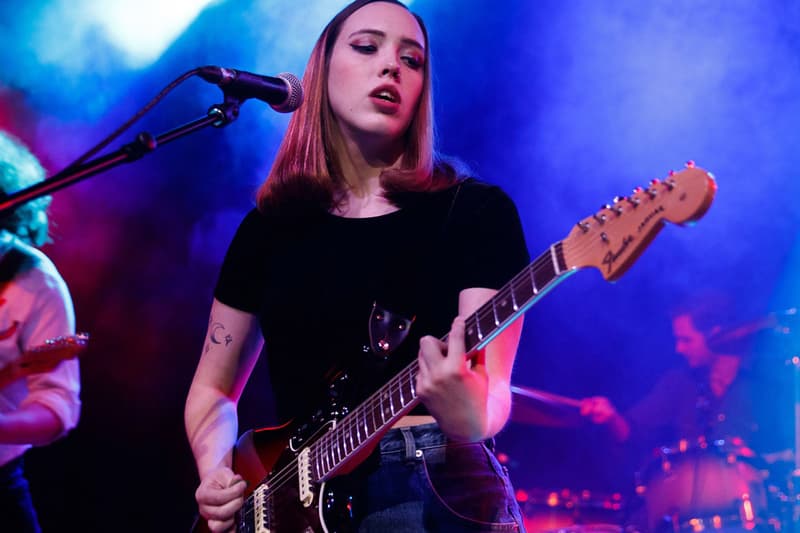 Last month, 22-year-old singer-songwriter Sophie Allison, best known as Soccer Mommy, released her own version of MGMT's "Indie Rokkers" while Andrew VanWyngarden remixed Soccer Mommy's "circle the drain." She's been teaming up with friends and collaborators for her Soccer Mommy & Friends Singles Series in order to raise money for COVID-19 and Black Lives Matter-related organizations. This time, Soccer Mommy released a cover of The Cars' iconic 1984 hit "Drive," while Los Angeles-based singer-songwriter SASAMI took on System Of A Down's 2001 track "Toxicity."
Soccer Mommy's studio-recorded version of "Drive" turns the nostalgic ballad into a muffled, ethereal tune infused with rock elements. "I'm really glad to get to release this cover of 'Drive,'" Soccer Mommy said in a statement. "It's a song I've loved for a long time that I started covering pretty recently. It was nice to get to record one last thing in the studio before everything shut down." SASAMI, on the other hand, gives the aggressive "Toxicity" a ghostly remake. The subdued acoustic guitar rendition showcases the singer-songwriter's raw vocals.
Proceeds from the sale of the songs will go towards the Oxfam COVID relief fund and The National Bailout fund. Listen to the songs below and head to Soccer Mommy's Band Camp website to buy the tracks and various other merchandise.
In other news, Nick Cave announced he will premier his solo piano performance titled Idiot Prayer: Nick Cave Alone at Alexandra Palace on July 23.