Kanye West Missed Crucial Ballot Deadlines for Presidential Race (UPDATE)
After filing the necessary paperwork with the FEC and state of Oklahoma, Kanye is running under the "Birthday Party."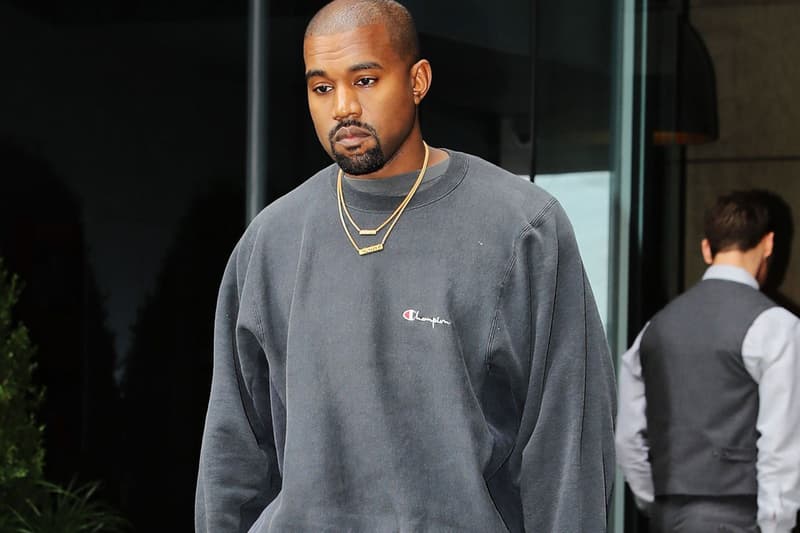 (UPDATE: July 16, 2020): Kanye West has qualified to appear on the state of Oklahoma's 2020 presidential ballot after meeting the requirements and filing before the deadline. The announcement comes after reports pointed to West dropping out of the race after missing other crucial due dates in key southern swing states like South Carolina and Florida. On Tuesday, July 14, Intelligencer reported that Steve Kramer, a "get-out-the-vote" specialist hired by West, confirmed that Kanye was dropping out. At this moment in time, that doesn't seem to be the case anymore.
Kanye's representative sent necessary paperwork and paid the required $35000 USD filing fee on Wednesday according to Oklahoma Board of Elections spokeswoman Misha Mohr in an Associated Press story. West has also taken the first official step in his campaign to become President by filing with the Federal Election Commission. On his Form 1, Statement of Organization filing, Kanye declared his committee will serve as the "Principal Campaign Committee" and run under the listed "BDY" or "Birthday Party". According to TMZ, he has yet to file Form 2, his Statement of Candidacy, which documents that he's spent more than $5000 USD in campaign activity. Read more of the story below and stay tuned for more updates in the future as Kanye attempts to stay in the race.
---
(ORIGINAL STORY: July 14, 2020): Kanye West's run to become the next President of the United States during the 2020 election cycle could reportedly be coming to an end per New York Magazine's Intelligencer. His efforts to do so were legitimate, as the billionaire rapper, producer and designer took steps towards getting his name on the ballot in key southern battleground states like Florida and South Carolina.
Kanye earned only 2% of the vote in a national presidential poll conducted by Redfield & Wilton Strategies. Over 2000 respondents were first asked who they would be voting for in November without mention of West's name. Then, in a following survey, they asked, "If Kanye West is on the ballot in your state in the Presidential Election on November 3, 2020, for whom will you vote?" Joe Biden received 48%, Donald Trump earned 39% while West finished with 2%. He notably finished ahead of third-party candidates Jo Jorgensen, a Libertarian, and Howie Hawkins, a member of the Green Party. The poll was conducted on July 9, a week after Kanye announced his intention to launch a campaign and on the same day that he premiered three new "Presidential Campaign Freestyles" in an exclusive with Forbes.
Per an Intelligencer source, Kanye filled out paid positions on a preliminary campaign staff offering $5000 USD per week to help him get the signatures needed to make the Florida ballot by the July 15 deadline. In order to qualify to get on the state's ballot he needed 132,781 valid signatures in less than one week. Among those hired to secure a run was Steve Kramer, a "get-out-the-vote" specialist who usually runs to help Democratic candidates campaign but was hired by West. "We had overwhelming support to get him on the ballot," Kramer stated in the interview. "Whether anybody is going to vote for him or not is up to them… They got a lot of people who they've got both on their volunteer side and their contracted side." Then the writer of the piece, Ben Jacobs waited. He continued:
This all seemed real enough, and I reached out to West's publicist for a response. The initial response was to loop in another spokesperson on the email. West's team then went dark. As I waited for a response, I followed up with Kramer who told me, "He's out." I asked what happened. "I'll let you know what I know once I get all our stuff canceled. We had over 180 people out there today."
After West missed Nevada's deadline Kramer closed by saying, "I have nothing good or bad to say about Kanye. Everyone has their personal decision about why they make decisions. Running for president has to be one of the hardest things for someone to actually contemplate at that level… any candidate running for president for the first time goes through these hiccups."
While Kanye's aspirations to become the next U.S. President are very real, his ability to legitimately run for office won't be happening in 2020 due to crucial missed deadlines. Whether he'll continue campaigning remains to be seen. Stay tuned for more updates on the story.
National Poll:
Biden 48% (+8)
Trump 40%
Jorgensen (L) 1%
Hawkins (G) 1%

When @kanyewest included in the poll:
Biden 48% (+9)
Trump 39%
West 2%
Jorgensen (L) 2%
Hawkins (G) 1%@RedfieldWilton (July 9)

— Political Polls (@PpollingNumbers) July 13, 2020