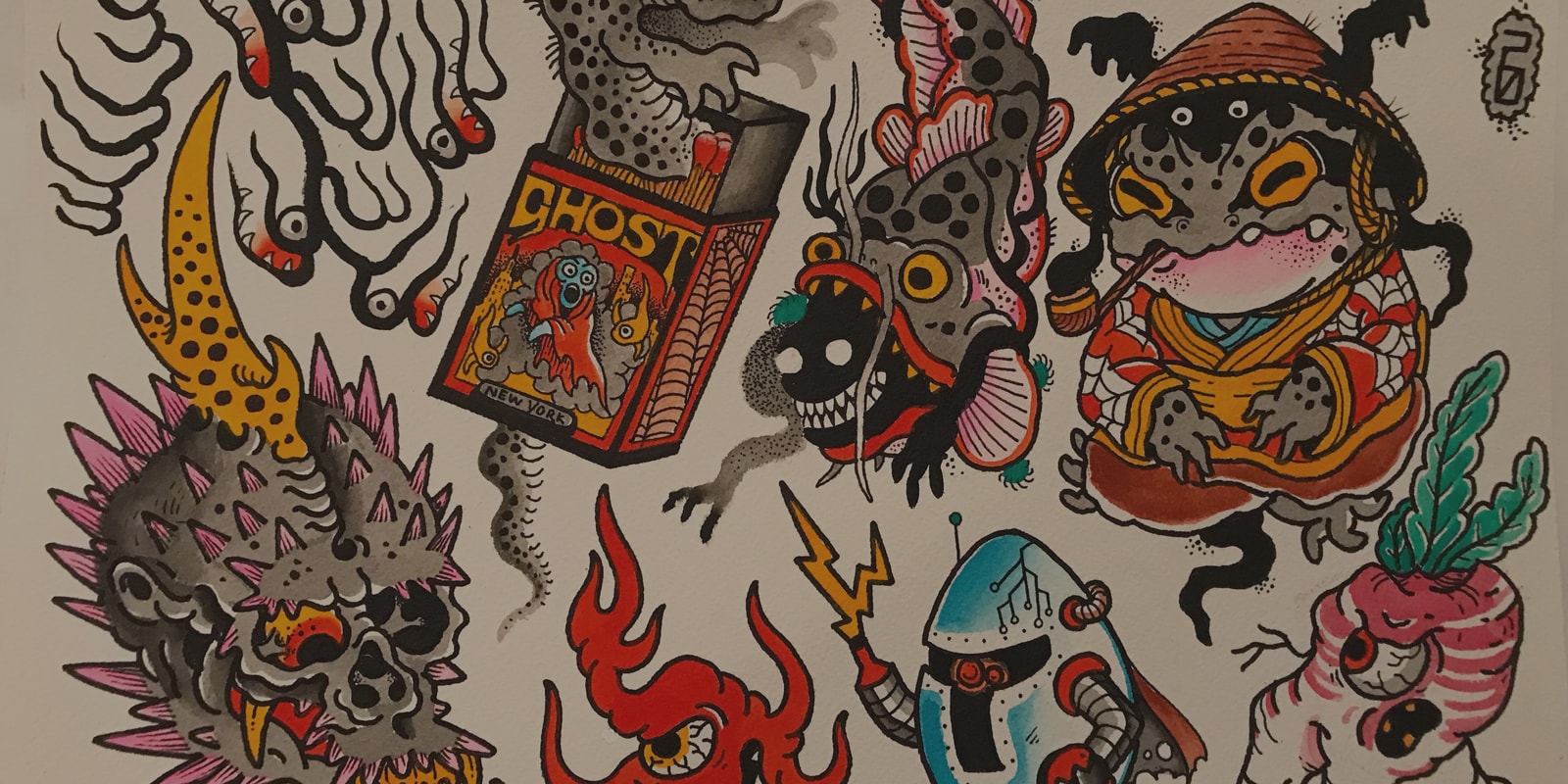 PEN & PAPER: HENBO HENNING
The British tattoo artist puts his own spin on traditional American and Japanese tattooing.
Before lockdown, every night, New Yorkers would gather in New York City's Lower East Side neighborhood to play dollar games of pool, eat slices at Scarr's pizza or wait in lines for crowded bars they didn't really want to be in. Those looking to get tattooed would often be spotted at Invisible NYC located at Orchard Street, one of the liveliest spots in the neighborhood. Night owls passing by the shop would probably encounter tattoo artist and illustrator Henbo Henning finishing up his last appointment of the day.
The neighborhood hustle isn't what it once was with certain COVID-19 lockdowns in place, but Henbo still continues to make some of the eye-grabbing artworks. Bold lines, bright colors, and monstrous characters have become Henbo's signature motifs across his flash sheets. Imagine warrior eggs, a gorilla fish, superhero eyeballs, and anthropomorphized frogs. These figures are comedic, fierce and will have you questioning what kind of animal you're actually looking at. "It's graphic and bold, but has a loose and fun personality. It's wabi-sabi," Henbo said of his style.
Henbo grew up in Manchester, where he worked odd jobs while going to university for illustration. He loved drawing and after receiving his first tattoo at the age of 21, he decided to try tattooing as a profession. Henbo scoured the tattoo shops of his neighborhood hoping to land an apprenticeship. "I was a complete outsider to tattooing. It's not like any job where, if you're good at it, you can do it," he says. "Tattoo shops filter to see how serious you really are. Which I think is the reason why I got turned down so many times. But I honestly think that was good for me. Built thicker skin."
Since moving from Manchester to New York City a few years ago, Henbo has worked on commission paintings, collaborating with streetwear brand Have a Good Time, illustrating hot sauce bottles and designing his own merchandise. "I just like to have fun. I think my personality just shows through these drawings. It still surprises me how many people like these characters so much," says Henbo. 
For our latest Pen & Paper feature, we had a phone call with Henbo Henning to discuss his creative process, inspirations and life as a tattoo artist amid the COVID-19 pandemic
1 of 5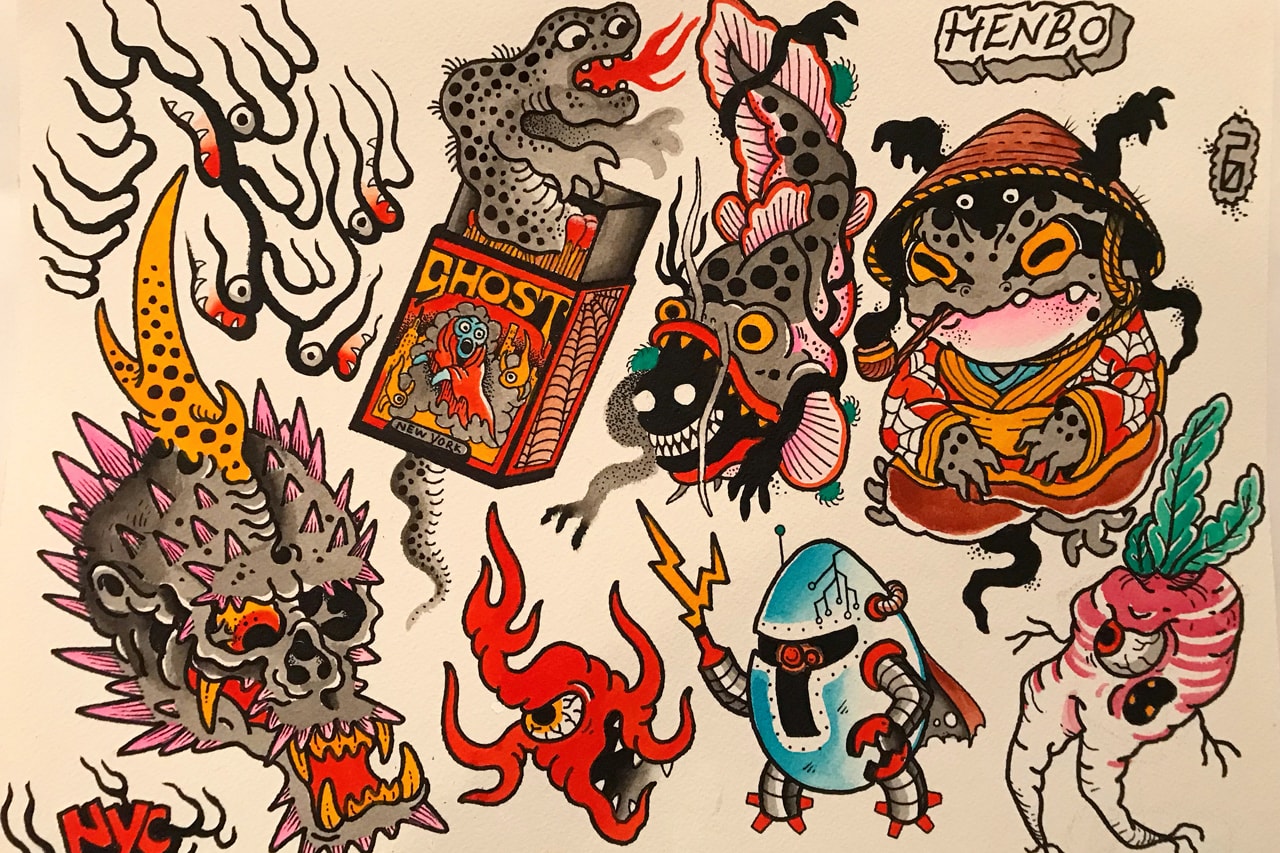 2 of 5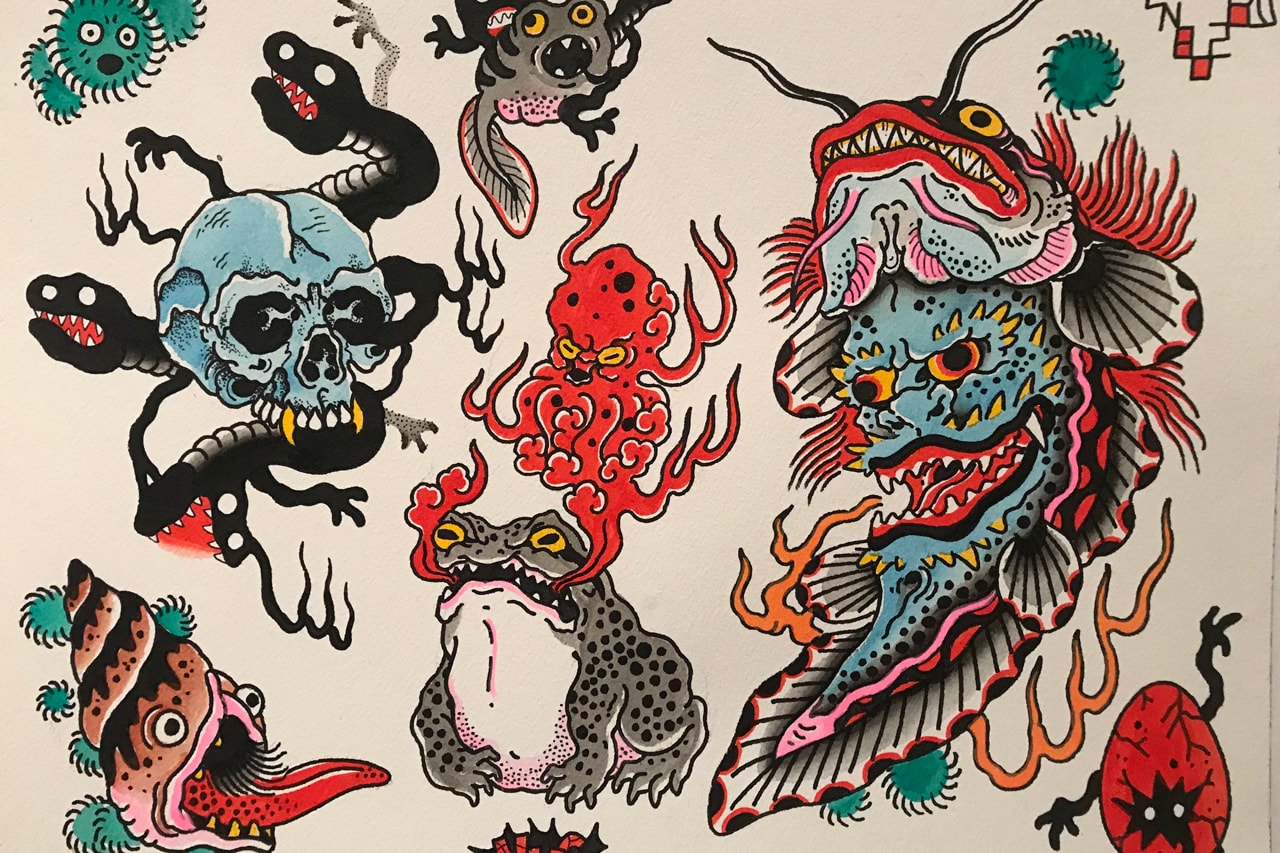 3 of 5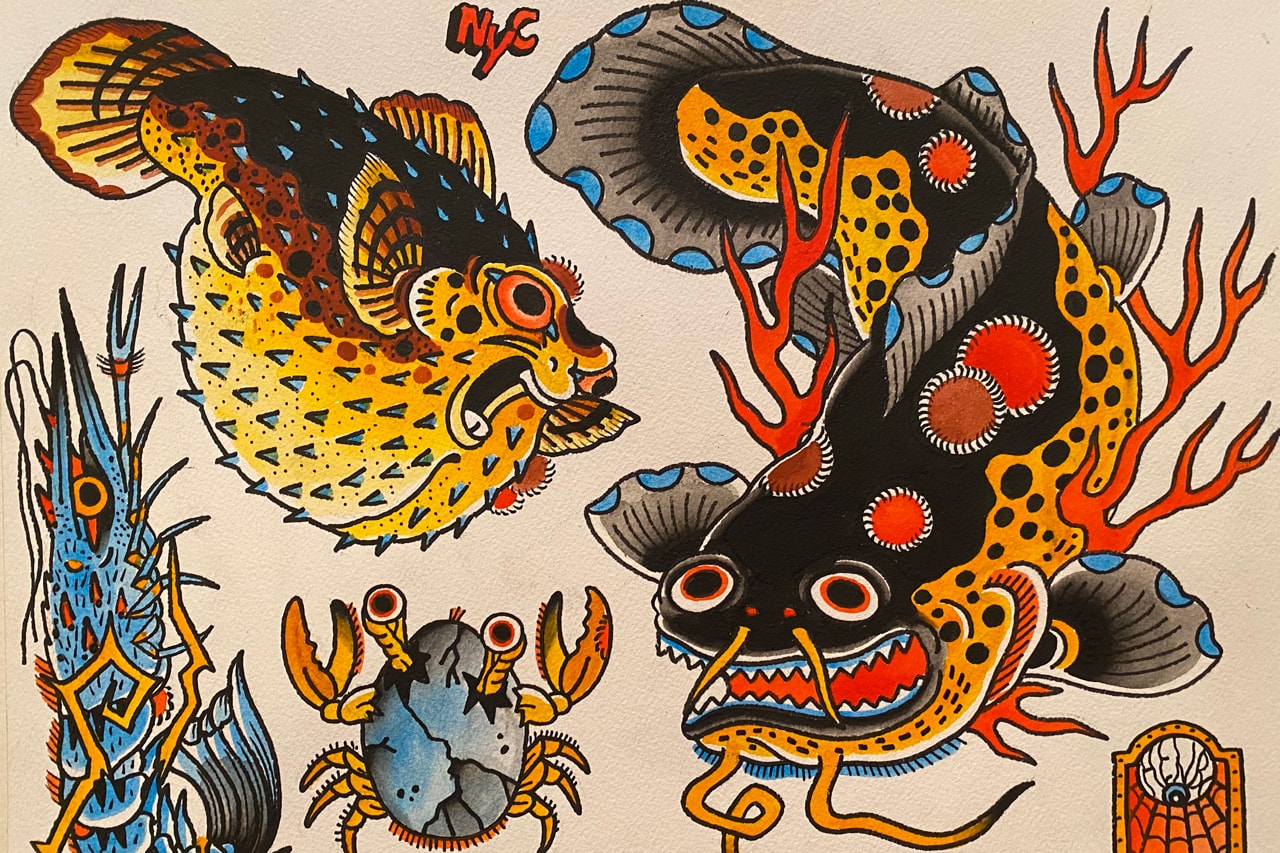 4 of 5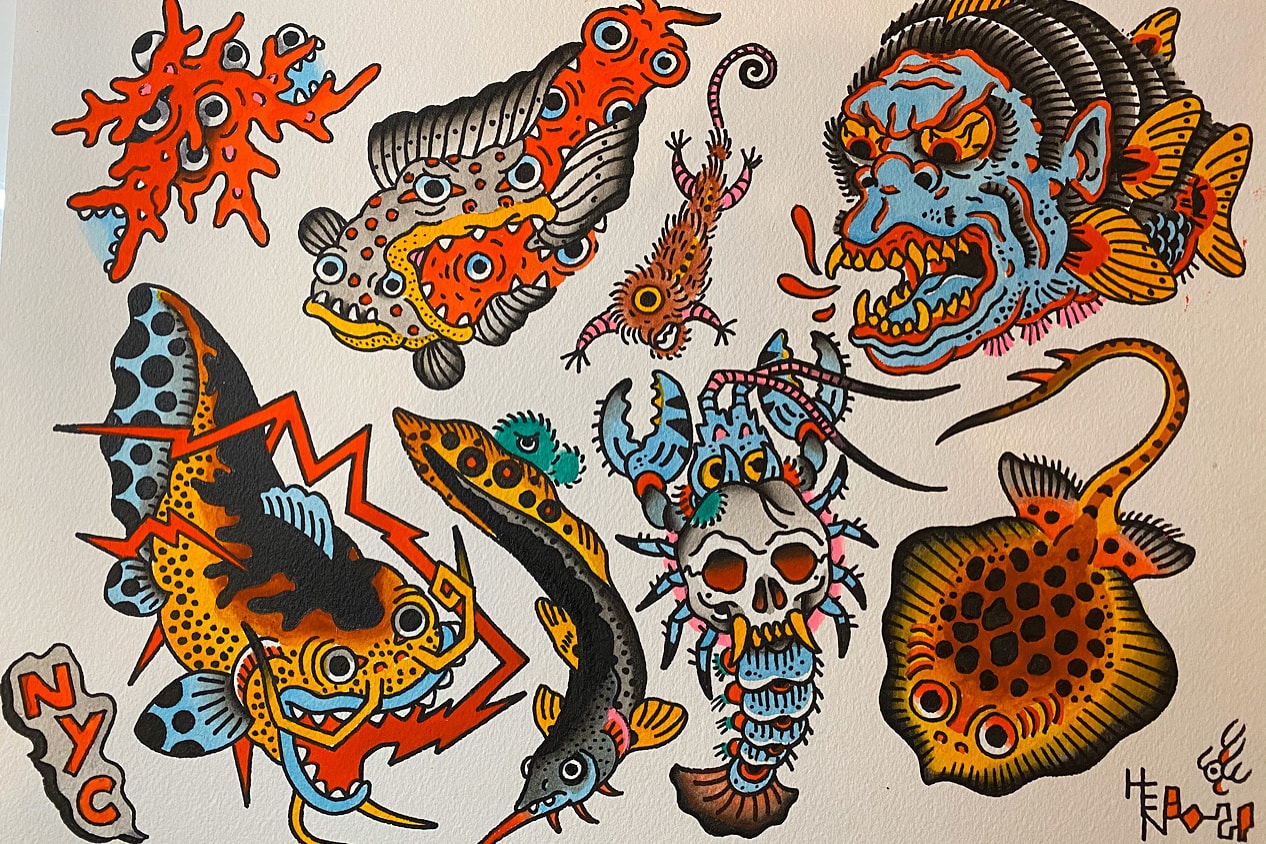 5 of 5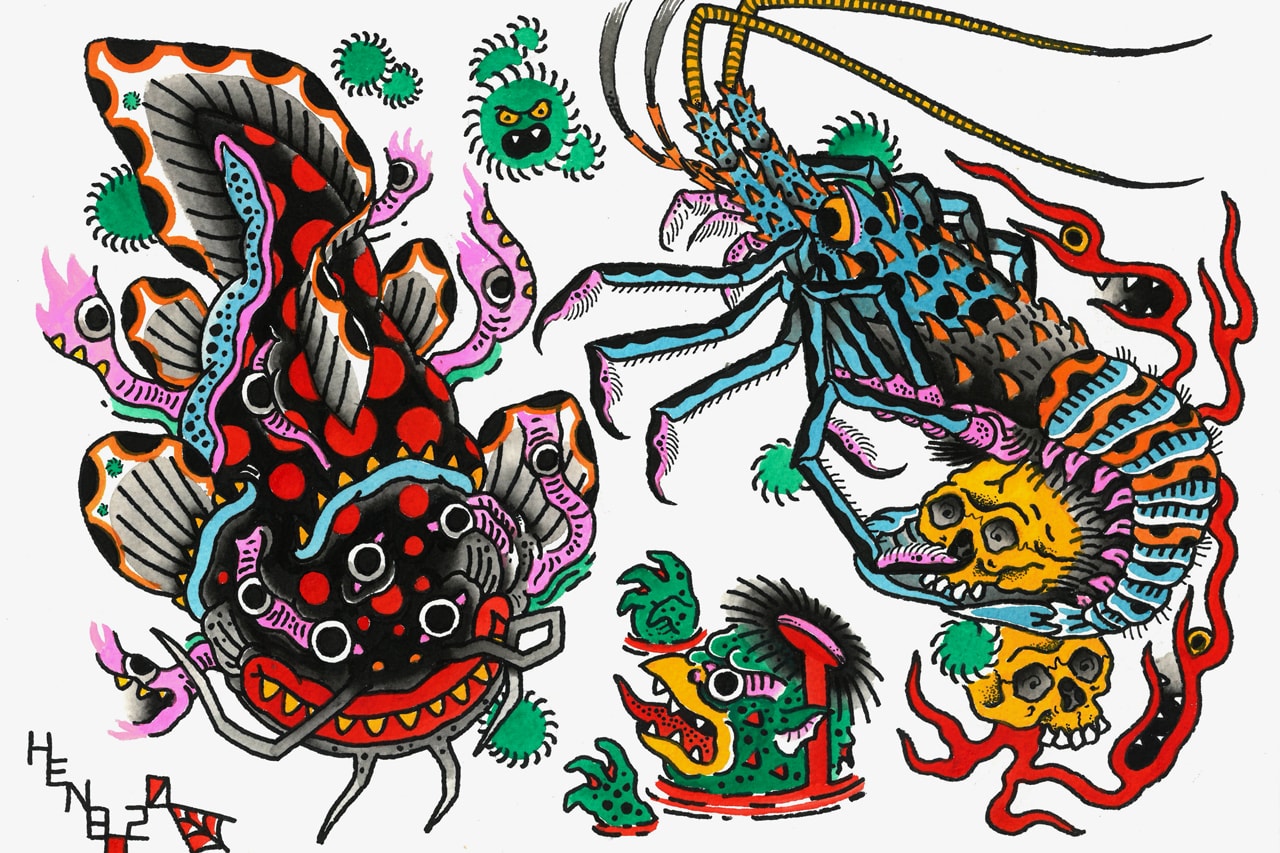 "It's graphic and bold, but has a loose and fun personality. It's wabi-sabi.
How has life been like for a tattoo artist during COVID-19?
It's been alright man. I've had time to paint more which normally I don't have that much time for. Usually paintings would take me weeks to finish because I would get bored of them, or be too tired to do it when I get home. I feel you're always your worst critic. 
Surprisingly, I've been able to sell a lot of my merch and some prints which have kept some income coming in. It's nice to see people enjoying my drawings on clothes. People are still continuing to make deposits for future bookings. However, I do miss going into the tattoo shop.
Talk about your style of tattooing and that progression from when you first started in the U.K. to now?
I started with realism, black and grey style tattooing because my mentor at the time did that style. I tattooed a lot of walk-ins when I started and people would see my illustrations. At first it was this "old world etching" style. A bit more ferocious. At the time, that style was starting to become really popular which helped get my name around in the U.K. 
But, it was always my intention to develop. I always loved Japanese style tattooing. It's the pinnacle of tattooing for me. It looks the best on the body. I didn't want to start tattooing that until I developed and learned from those who do it great which is the reason why I left the U.K.
1 of 3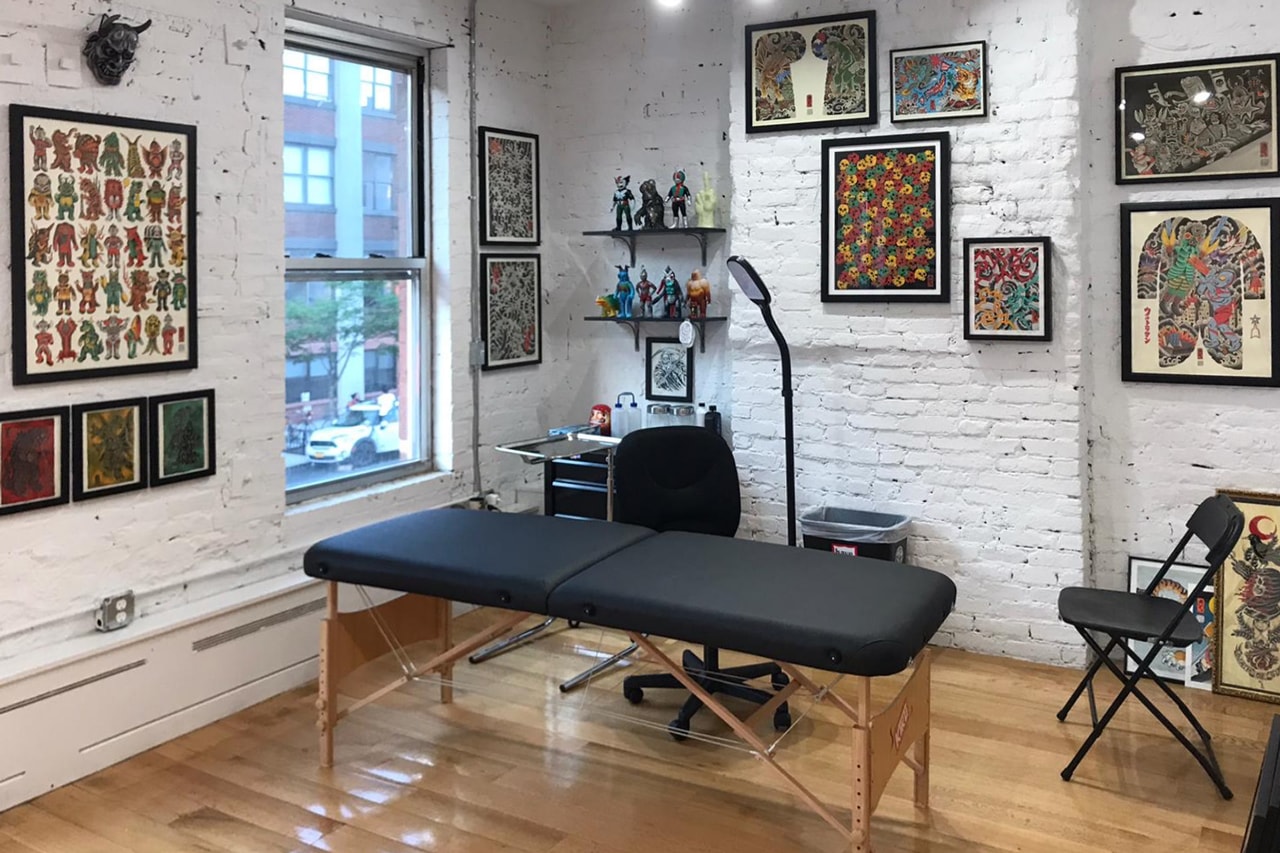 2 of 3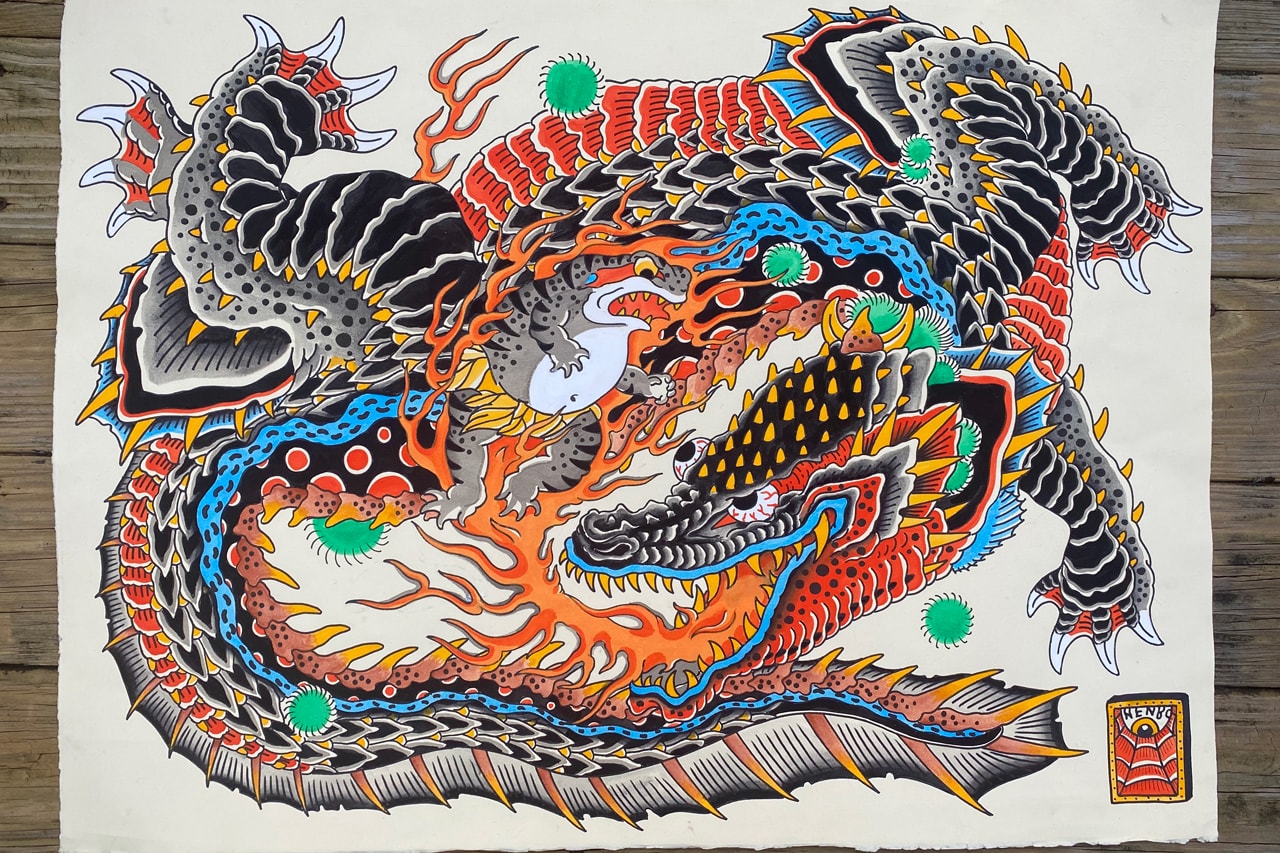 3 of 3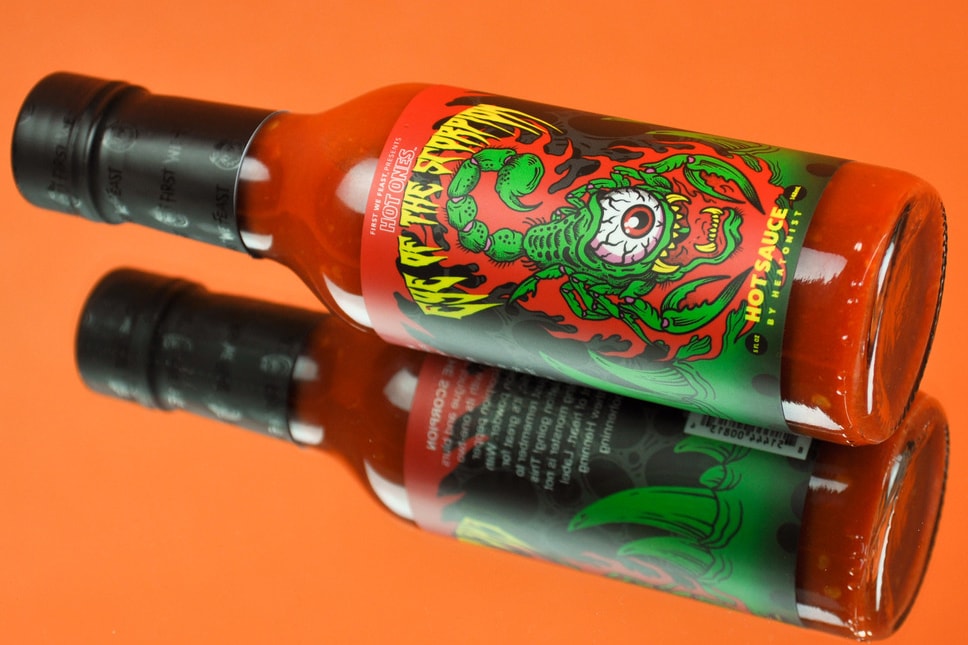 "Frogs just look so stupid and have a funny face. They are like fish with legs."
Describe your current style of tattooing now.
My style has a heavy influence on Japanese tattooing. It's graphic and bold but it has a very loose and fun personality. It's
wabi sabi
(Beauty in Imperfection). I also have a heavy influence from
yokai
, which is that Japanese belief of spirits in normal objects.
I also love drawing animals. I love giving them personalities. Frogs just look so stupid and have a funny face. They are like fish with legs. In Japanese drawings, frogs are always wrestling, which I love. Drawing blowfish is fun too. They just look so stupid.
Who and what are you inspired by?
Obviously I love Japanese tattooing. I love old matchbox packaging and stickers. I am also a big fan of comic books. I love Spiderman. I also love Lord of the Rings and Harry Potter. Anything fantasy really. I also love nature books. Seeing the illustrations of animals in those books are gold! 
As far as people and artists, the list can go on like everyone at Invisible Tattoo, Kiku Punk, RG, Grime, Lango Oliveria, Basquiat, Rothko, David Shrigley. There's this Zoologist Ernst Haeckel who drew animals in these books he wrote. They're so rad.
1 of 5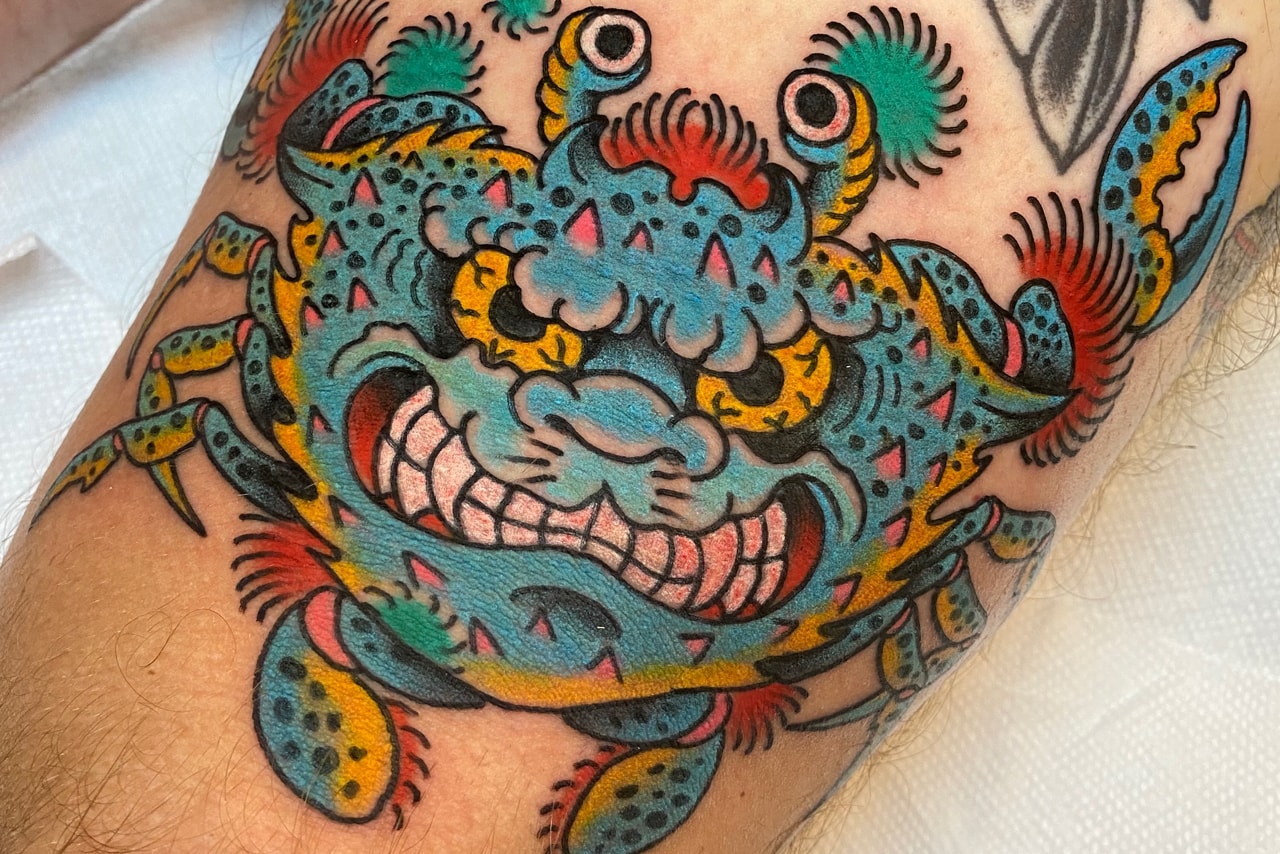 2 of 5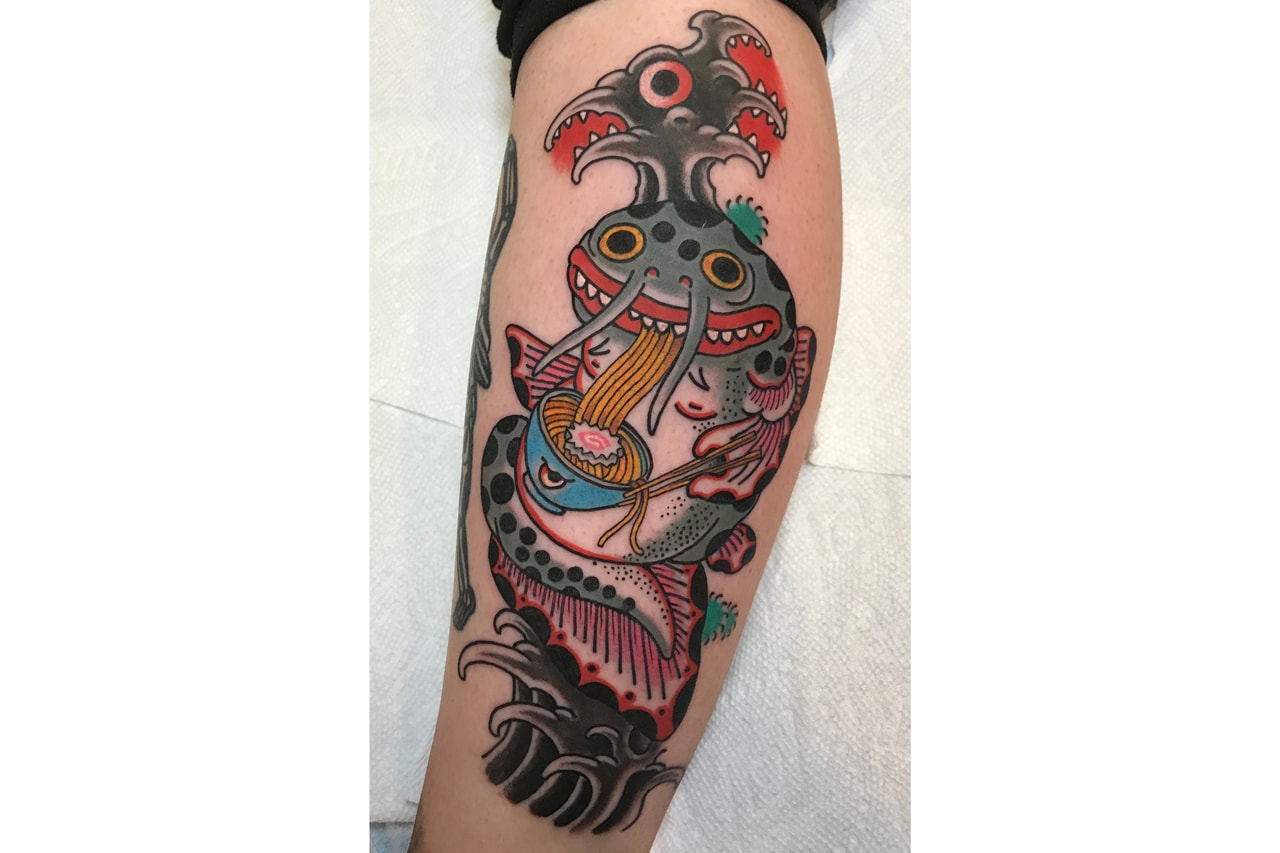 3 of 5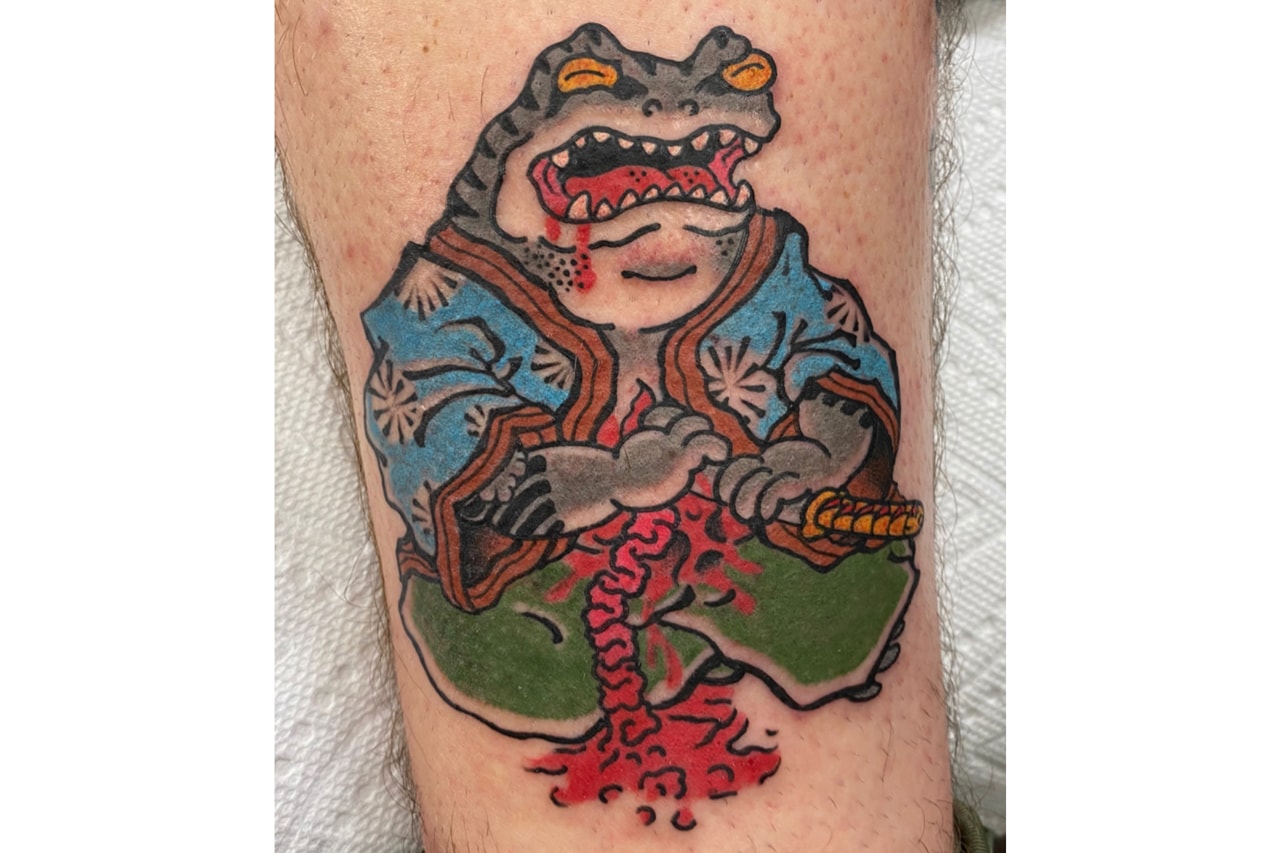 4 of 5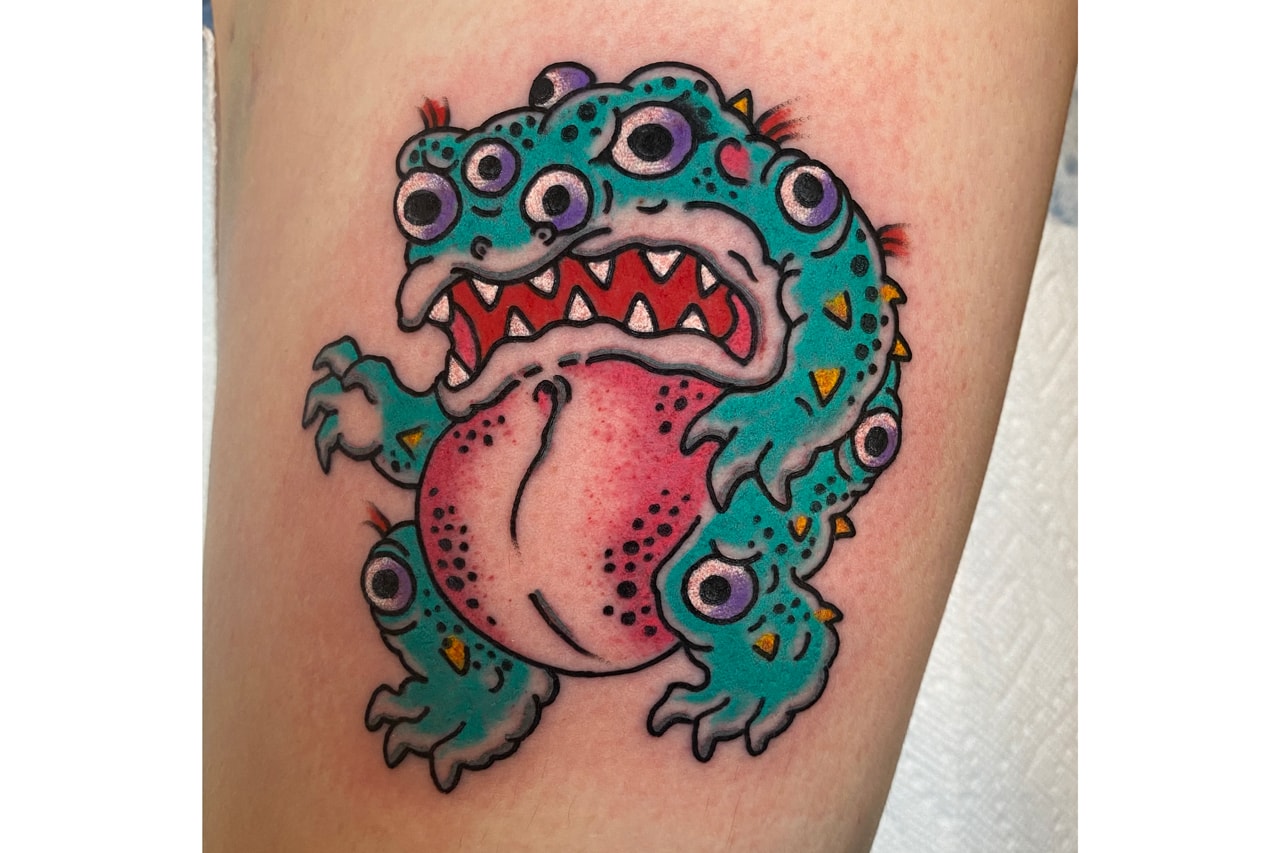 5 of 5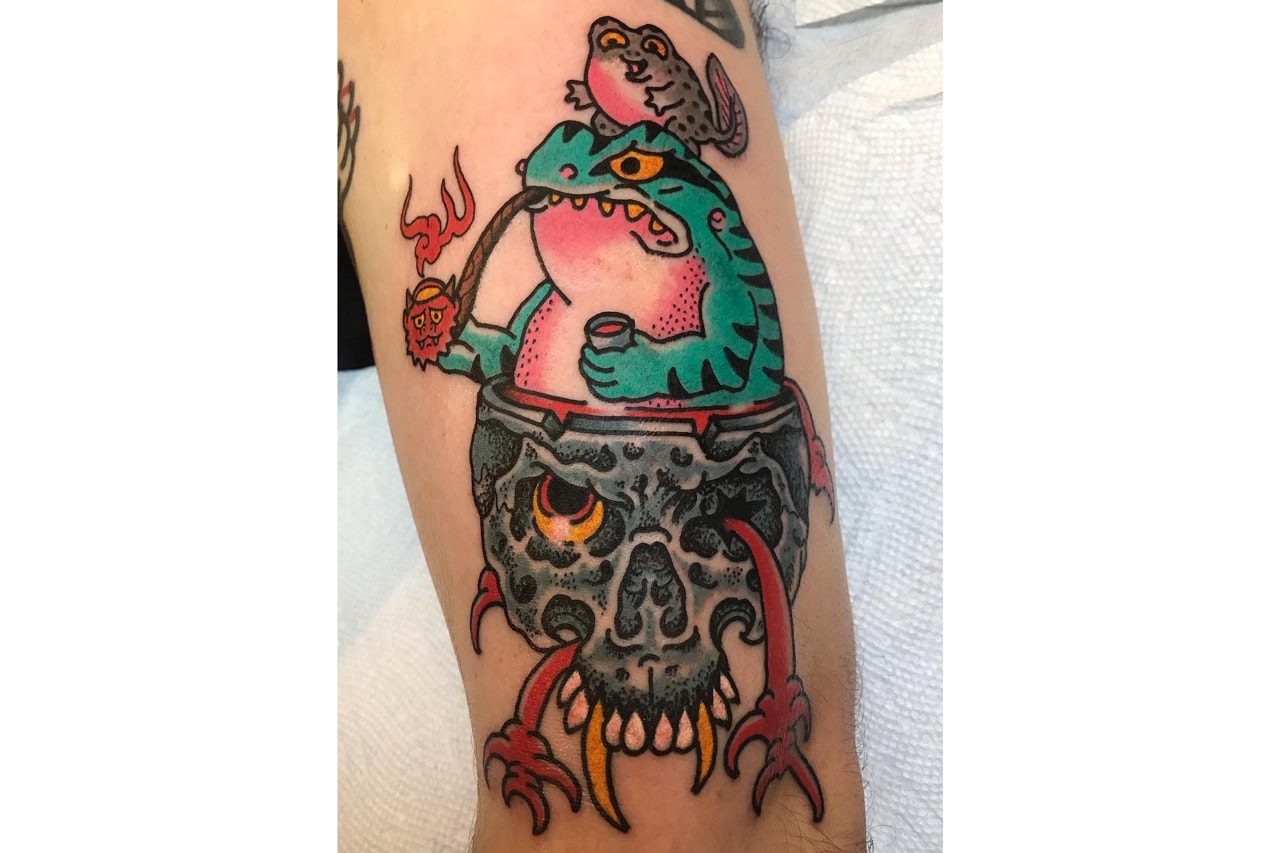 "Sometimes I'll overthink drawings and it tends to not be fun anymore. So I try to stay away from that."
Describe your creative process from start to finish.
I would say now, my drawings and flash aren't super neat or precise. I try to keep it to like three to five colors so it's easy for tattooing. It's sort of just meant for me to get ideas out. I just really want to get my personality out in my drawings. Sometimes I'll overthink drawings and it tends to not be fun anymore. So I try to stay away from that. 
For example, I was painting and one of my kittens spilled my bowl of noodles all over my painting. So, I ended up drawing a bowl of noodles spilled on top of a cat, which had me thinking about how funny it would be if all the things inside a bowl of ramen were alive and trying to escape. So I drew that Egg warrior which was pretty funny. People liked it and started wanting to get that tattooed. I do plan on making a graphic comic out of that character eventually. Another time, I spilled some ink on a fresh sheet and I decided to draw eyes on the spilled ink and turned it into a ghost with eyeballs. I drew a gorilla and the head was a bit too big and instead of trashing it, I put some fish fins on it and it became that gorilla-fish thing you see.
What is it like working at one of the iconic tattoo shops in NYC?
Working at
Invisible NYC
tattoo shop has always been a dream of mine. While I was working in the U.K., I dreamt of working at that shop. When I moved to New York, I jumped around different shops and when they posted they had an opening I immediately jumped on that opportunity. 
But, the shop has some of the most talented people.
Kiku Punk
and
RG
are very inspiring. I get motivated by these guys. Also the shop is relaxed and laid back. It's helped my career tremendously working there. I'm blessed.
1 of 5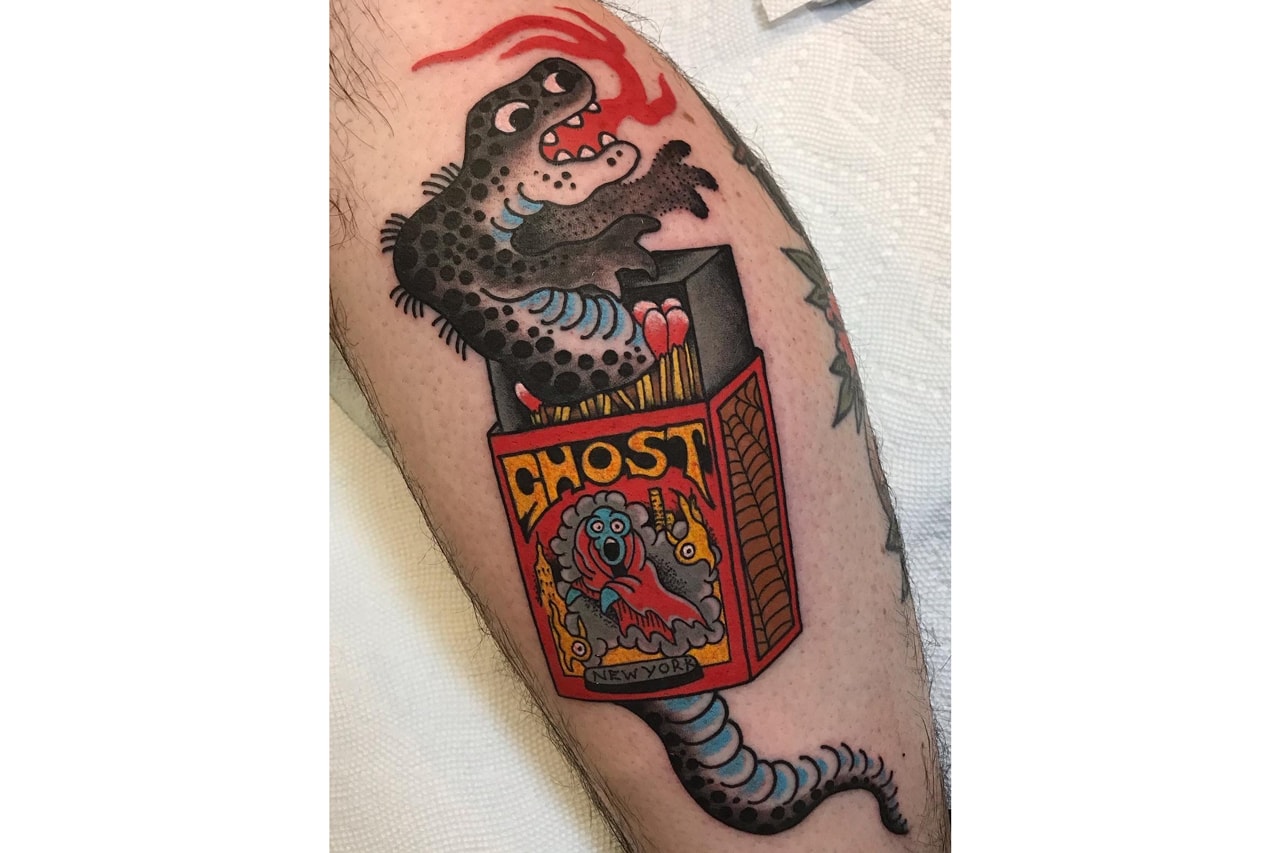 2 of 5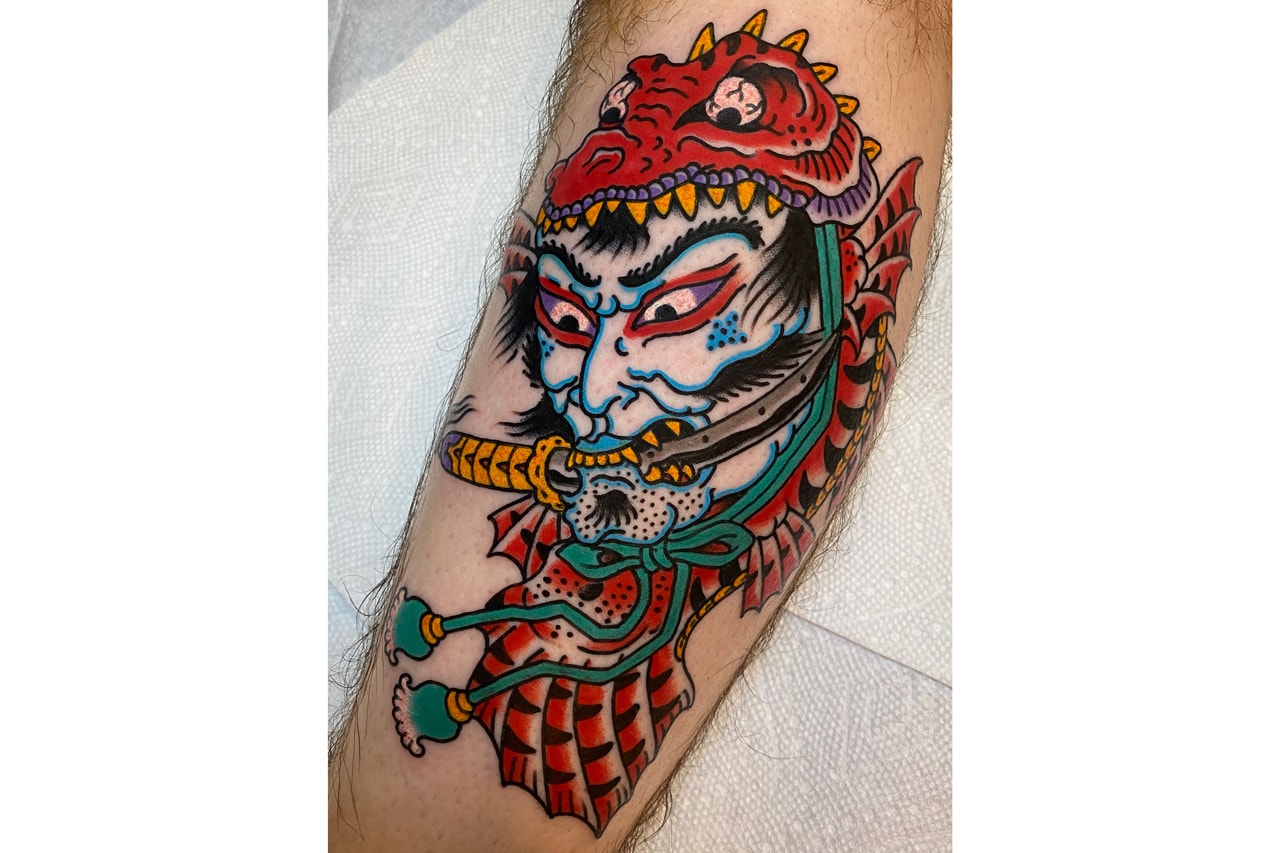 3 of 5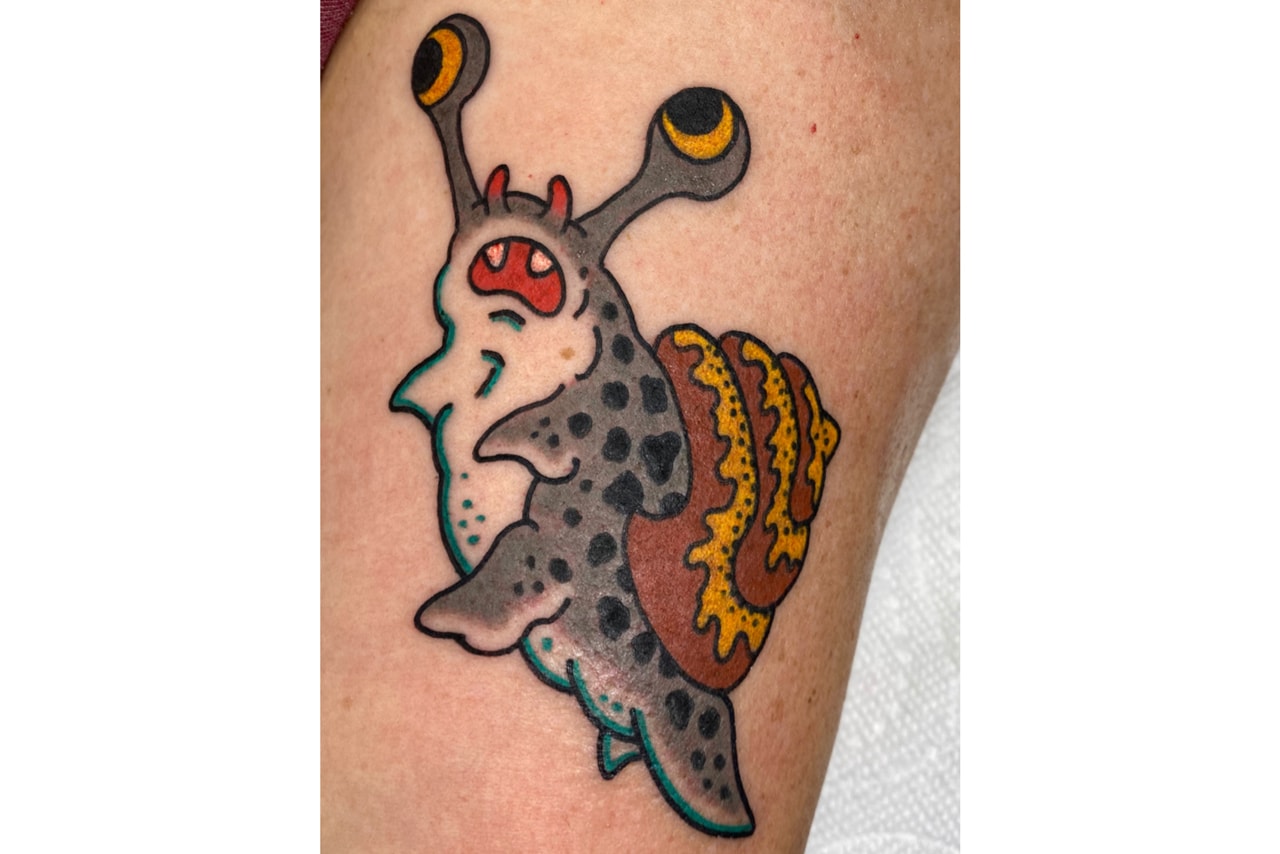 4 of 5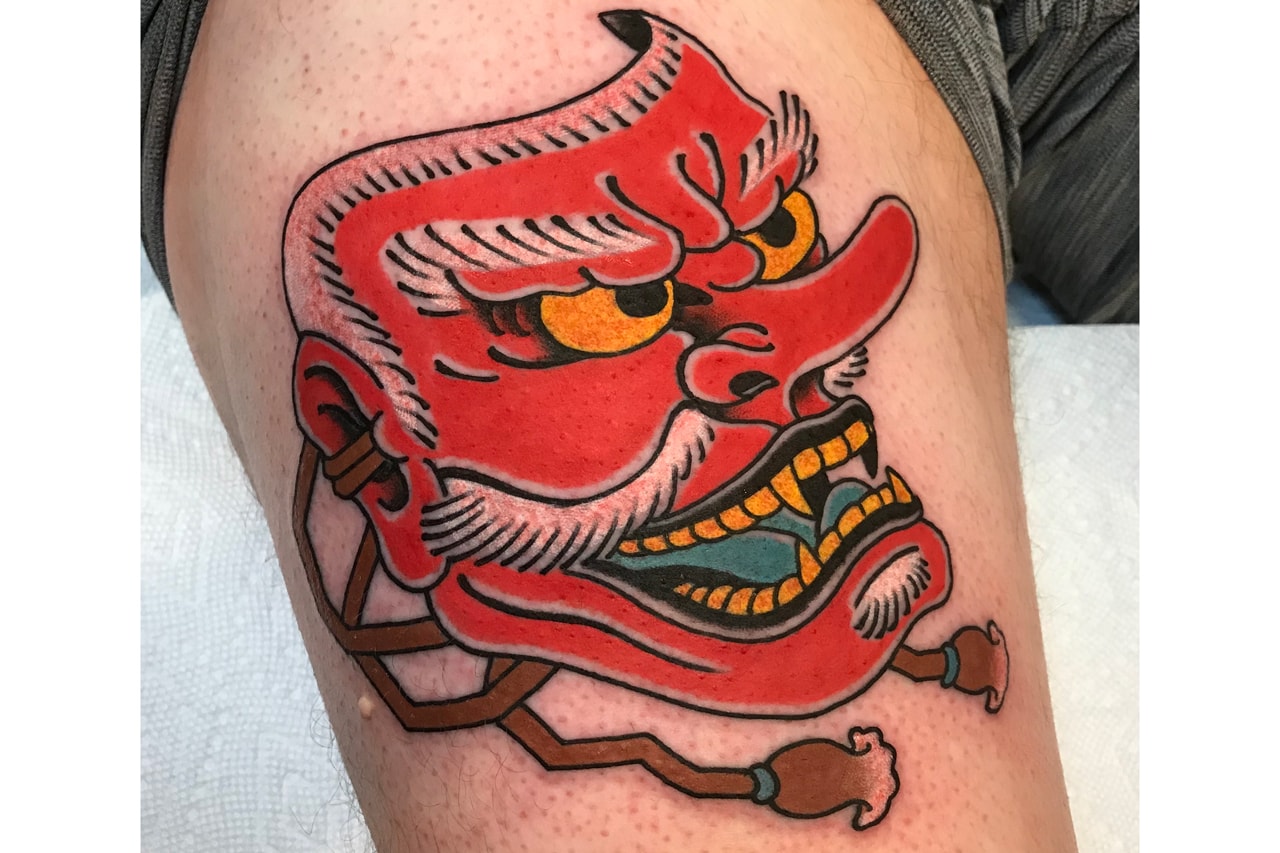 5 of 5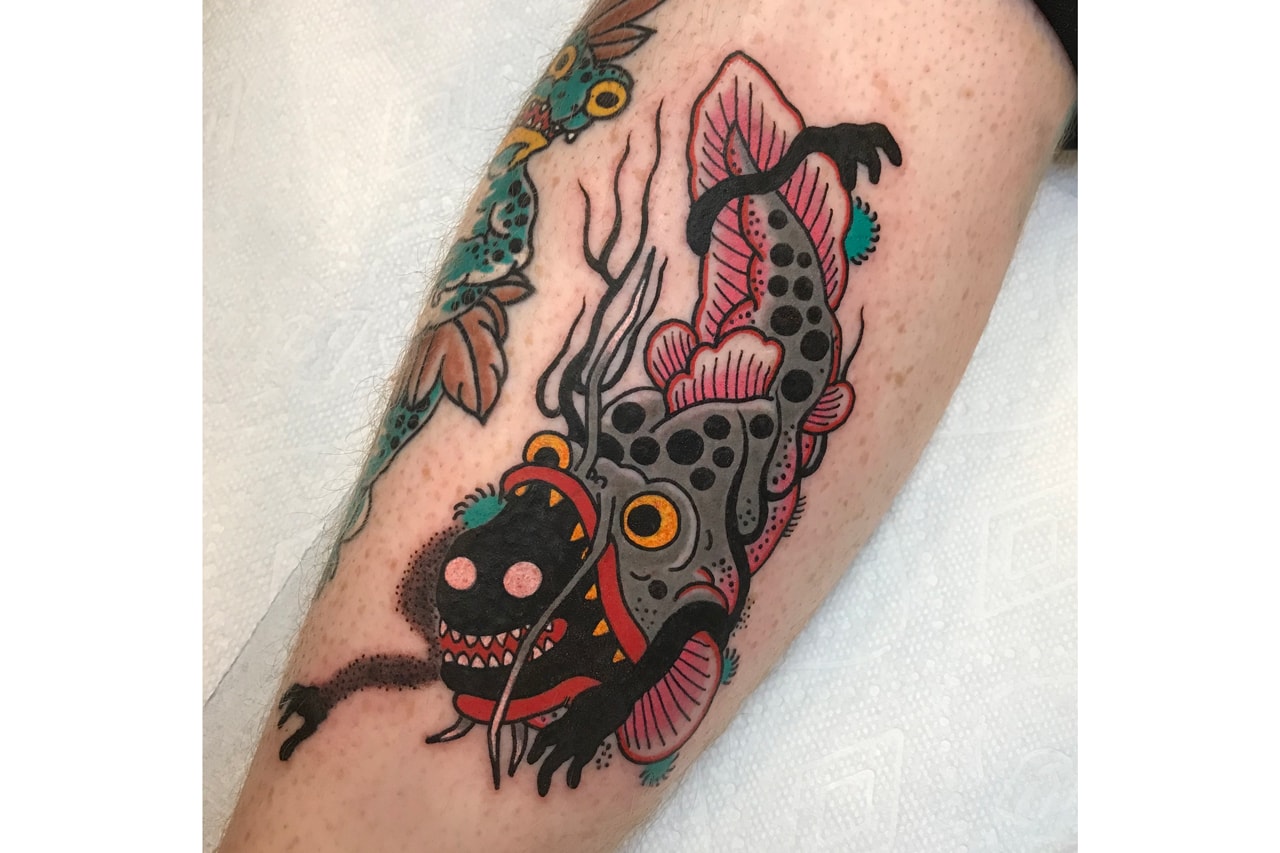 "It's hard, and it does suck while you're going through it, but it ends up showing for itself."
The tattoo community has benefitted from Social Media. How has it helped your business, and how do you curate the work you show on it?
Instagram has been a huge impact on my work and the tattoo community. I get about 90 percent of my work through it. I know there are more established tattoo artists that don't need it, and some tattoo artists do hate it. I just think it's great for my career and the community as a whole. 
It has allowed me to tattoo the stuff I want to tattoo. I show the drawings and work that I like doing. I don't get very many random walk-ins anymore and most just come for my style or my characters now. I can tattoo frogs, gorillas, and fish all day.
What advice would you give those who want to pursue their passion for art and develop it into a career?
My advice to tattoo artists or illustrators is that you just have to put in a lot of work and expect things to not go your way most of the time. I know it's cliché, but maybe instead of going out on some nights, you need to stay in and do the painting. Just be willing to sacrifice your time and effort because it shows and goes a long way. It's hard, and it does suck while you're going through it, but it ends up showing for itself. Don't be afraid to get turned down, because it will happen. You also have to embrace technology as well. You must be willing to adapt.
1 of 2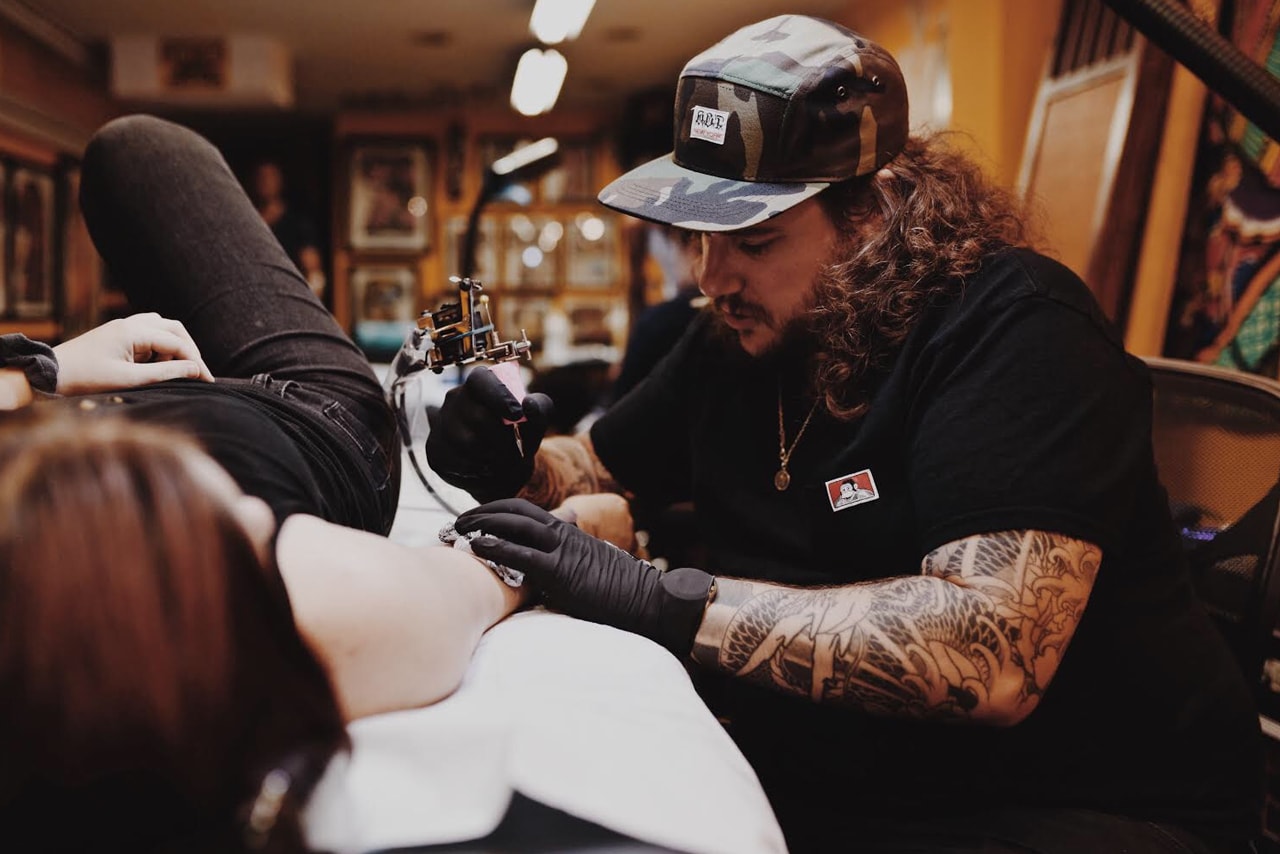 2 of 2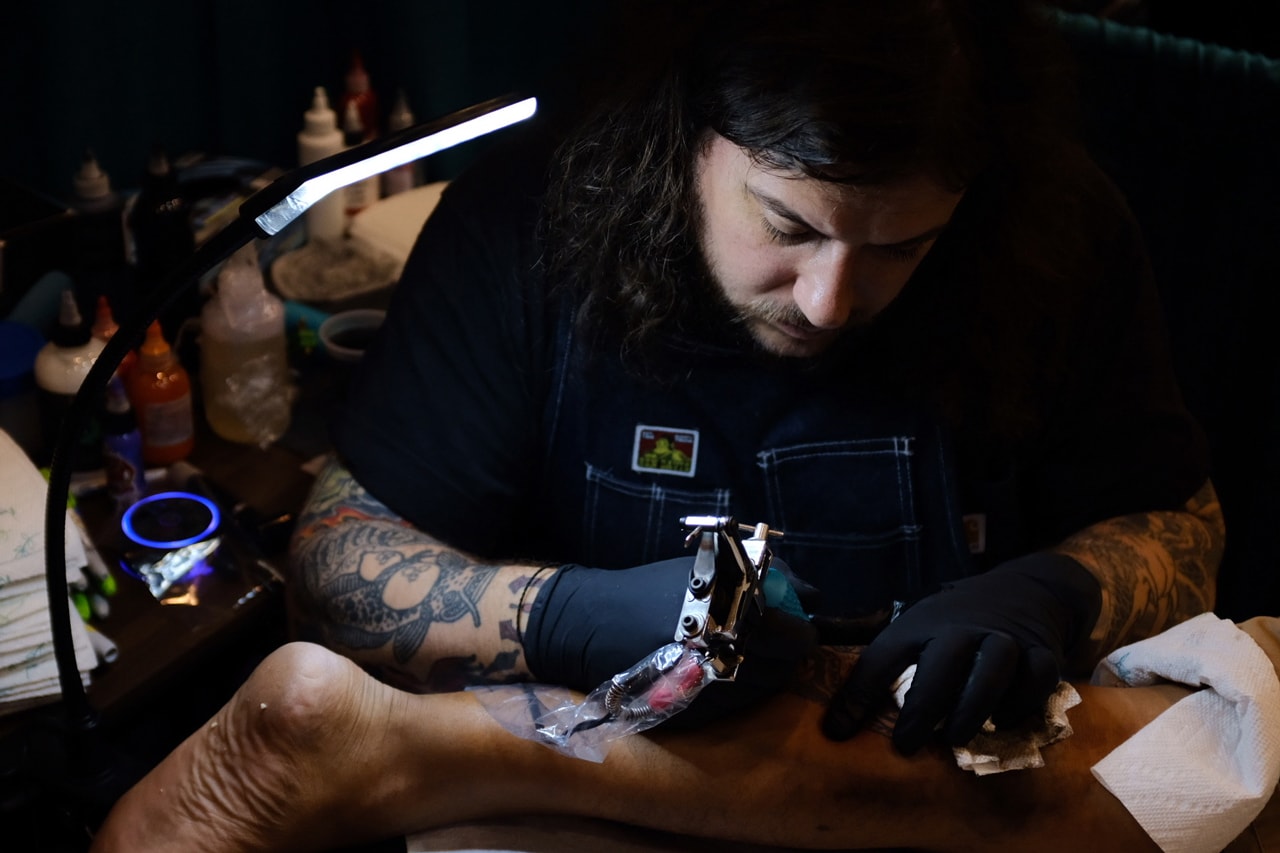 "Don't be afraid to get turned down, because it will happen."
Your opening up a new tattoo shop. Tell us about that.
I've had a lot of time to think about the future and it felt like the time was right to open up my own shop. We randomly found a space while walking the dogs and decided to take a gamble. Kiku Punk and I are opening up
GOOD LUCK NYC
in Greenpoint, NY. It's a beautiful space by the water with lots of natural light and a roof deck. Kiku has been tattooing in New York for over 20 years and he wanted to finally have his own place. Kiku came up with the name which we wanted to be something positive, classic, and easy to remember.