Tesla Tops Toyota as World's Most Valuable Automaker
The company has a market cap of $183 billion USD.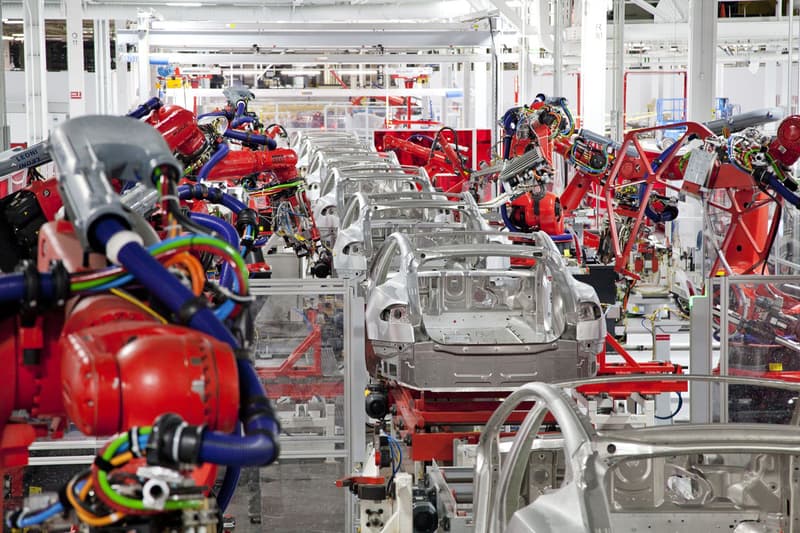 California-based automaker Tesla has now become the world's most valuable car company in the world, with a market cap of $183 billion USD.
According to Visual Capitalist, Tesla's value of $183 billion USD is comparatively larger than that of the now-second most valuable company, Toyota, at $176 billion USD. Volkswagen rounds out third with $84 billion USD, and Honda and Daimler (Mercedes-Benz) securing fourth and fifth in value with $45 billion and $44 billion USD respectively. More interestingly, Nikola (NKLA), a rival electric motor company, is valued at $25 billion USD, despite the lack of an actual produced product at the time.
From one year ago to date, its value has soared 375% from a $38 billion USD value.
The company's stock, priced at $991.79 USD a share at time of writing, only tells part of the story, as Tesla has gone through troubled times for 2020 and in its recent past. Alongside COVID-19 production delays and complications, Tesla and the car industry's new car sales figures plummeted, with supplies of vehicles far exceeding demand during the global pandemic. CEO Elon Musk has also controversially contributed to Tesla price fluctuations and company/CEO approval in the recent years, with actions such as drug-influenced public appearances, divisive social media interactions and far more questionable actions such as recording an EDM music track acting as direct and indirect correlations.
Nevertheless, Tesla's valuation is directly parallel to the company's production output and innovation, making Elon Musk and Tesla a household name in electric motor vehicles. The company's latest unveiling of the Cybertruck caused an uproar of mixed reviews for its design and vision for functional electric pickups, alongside its bumpy, uncoordinated unveiling. Most recently, Elon's "go all out" internal memo and monosyllabic tweet reply to a fan's question about semi-truck production caused a nine percent uptick in stock price. Other projects such as the privatization of space travel and continued work on the Boring Company's transcontinental tunnel aid in cementing Elon and Tesla's mark in industrial production efforts and market value.
Speaking of company milestones, the Tesla Model S has officially been rated for 400 miles on a single charge, the first electric car to do so.