Myd Delivers Feel-Good Anthem "Together We Stand"
The Ed Banger signee speaks with HYPEBEAST about the track and his forthcoming debut album.
For the past half-decade, Myd has steadily risen to the top of the underground dance music world, winning over fans across the globe with his slightly-weird and wonderfully feel-good style. Outside of his eclectic take on the dance music world, he's also found work alongside Theophilus London as well as French rappers Lacrim and SCH.
As a member of riotous French Touch collective Club Cheval, a former member of Brodinski's Bromance Records, and now as a solo act on prolific Parisian label Ed Banger, the musician, producer, and sound engineer is currently prepping the release of his debut album this fall. Today, Myd is giving the first taste off his long-awaited debut full-length — a feel-good anthem dubbed "Together We Stand," a title ironically picked long before the chaos the globe is now in the midst of.
Continuing to offload his pulsing four-to-the-floor house grooves with a signature indie-pop twist. Alongside the single's release, Myd has also shared a music video for the effort (viewable above) that reflects his comedic-yet-sincere candor, dancing all over Los Angeles for a variety of unwilling participants.
In premiering "Together We Stand" with HYPEBEAST, the Ed Banger signee shared a few words about the track, his forthcoming album, as well as how he's holding up during the coronavirus pandemic.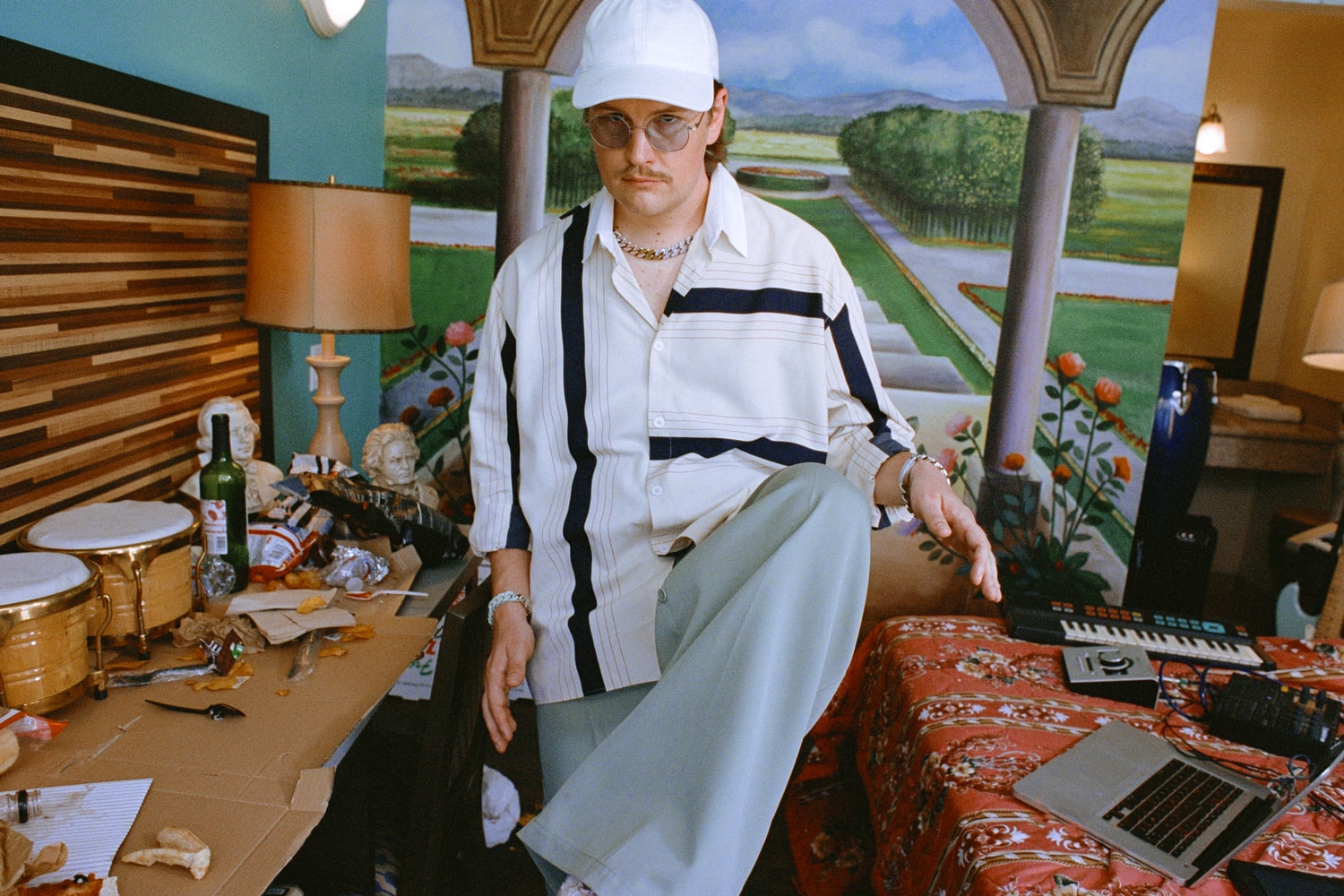 You've participated in the realm of electronic dance music for nearly a decade, crossing over to the ATL trap scene alongside Brodinski, later working with some of France's top rap talent, and have now seemingly refocused on your beginnings as a French Touch proprietor. What is it about dance music that catalyzed your interest in pursuing it as a career, and what is it about your very happy-go-lucky approach to the genre that makes you keep coming back to it?
I've always considered myself as a dance music producer. I started doing music by mimicking electronic music producers like Fatboy Slim or Chemical Brothers. Then I just started doing more research, mixing dance music with R&B while part of Club Cheval.. and even when I was working with Brodinski, the trap music we worked on was still club music.
Now I feel my approach in the studio is serene because I took the best of what I learned during all the chapters of my career, allowing me to find my own sound. The Myd story is about club music, indie samples, and this French electronic music touch — elegantly mixing all of these genres into something that is fresh and original.
Club Cheval has obviously been a large part of your musical career. How has being in a group like such helped in pushing your own sound forward, as well as helping to develop your style across genres?

Club Cheval was like spending 6 years doing my military service. The goal wasn't to learn how to make war but how to become a grown-up artist and how to use a studio properly. What stays in my mind about this journey with the boys and which still helps me every day is that experimenting and trying is always more fertile material than overthinking a project.
You recently started your "CoMyd-19" live mix series. How has this helped you cope with the lack of live shows and performances (a major part of the dance music world, to say the least), and keep your creative energy pumping even in these difficult times?
I had a dozen shows canceled because of Covid-19, starting with my North America Tour (which was set to kick off at the beginning of March). Touring, partying, deejaying is one of my main sources of inspiration. I couldn't come back from the USA with all my gigs canceled and no plans. So I had this idea to do a morning show every day of the confinement, starting at 8 am. At first, it was more to keep me away from depression and loneliness but day after day it became a daily routine for me and the community. What a joy it was to start my day with the CoMyd-19 team!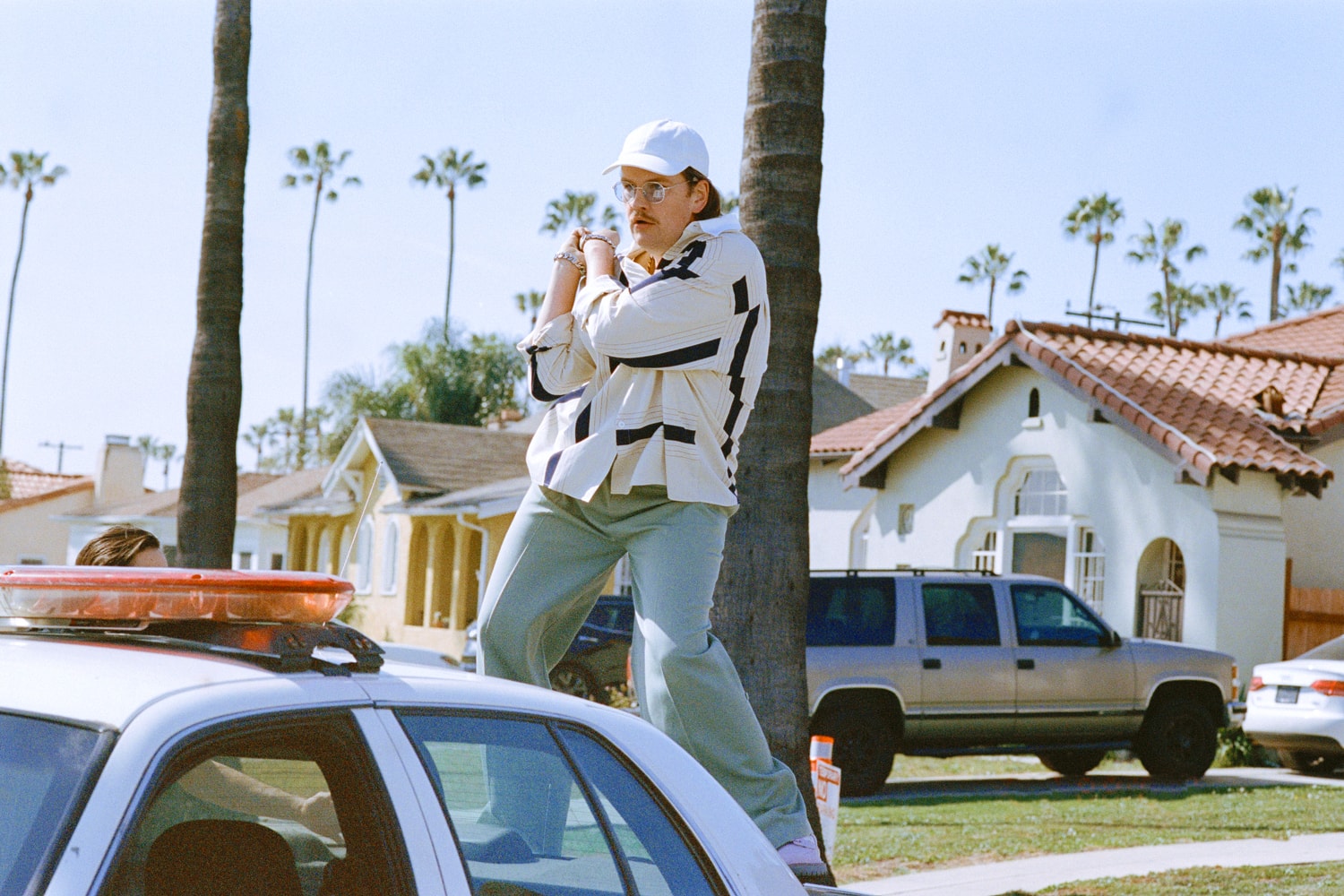 The visual for "Together We Stand" emphasizes your often hilarious approach to music videos, yet the song itself holds a deep meaning during these tumultuous times. Can you expand on the track and visual's underlying message?
I wrote the song before all this when I was on tour last year. In this song I'm talking about the power and the importance of the community, how it could help you when you are down, lonely or when you need power. But I'm also talking about how you can lose your identity and your singularity when you are melted into the mass.
The video is showing the American Dream cliché used as a set design (moreso the places but also the humans). I'm evolving in this decor, trying to stay front stage and to catch the attention of the camera while it's more interested in filming all those cliché situations. The video reflects this feeling I have as an indie artist that I have to put a lot of energy into everything I do, if I wanted my music and message to spread.
You've dropped a load of EPs, both as a solo artist and as a contributor and collaborator. How will the new album pull from all of these past projects, and how will it reveal a new side of Myd? What can fans expect come this fall?
For me, finishing and releasing this album is finishing the prologue which started with my EP All Inclusive on Ed Banger. Before joining the label I was mostly working with and for other people. Now I feel that my solo career setup is finally how I want it. My studio sounds like Myd, my image is how I am day to day and my team is totally understanding of where I'm going. I cannot have better conditions to make music. This album is me punching the table and shouting, "I'M READY!"
Busy P is obviously very selective with his roster. How has P and the Ed Banger crew (and even Club Cheval) helped in crafting your debut album, if at all?
Busy P was amazing to give me confidence during the creation of this album. And trust me when you are by yourself in a studio it's 90% what you need. With his experience, he knows exactly when he needs to step in to give advice. And of course, he followed the making of this album from the beginning till the end, we just finished the tracklist together. More broadly the Ed Banger crew is a real family. Each member helped me in their own way. Irfane corrected my English while Gaspard took me out to have drinks when my brain was firing haha!