Kenny Beats Gifts Aspiring Musician a Home Studio
After a viral Twitter meme spotlighted the young rapper and producer's setup.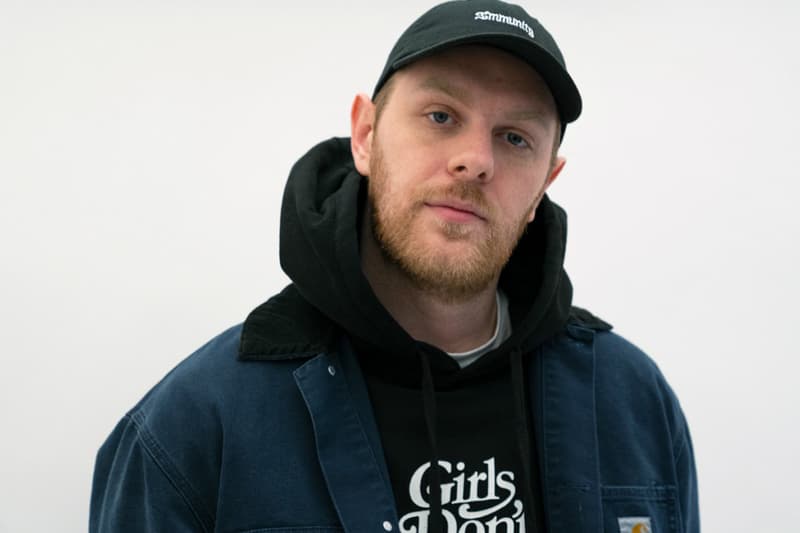 Kenny Beats isn't just one of hip-hop's top producers, he's also a man of the community. Yesterday, the Los Angeles musician provided yet another wholesome moment when he gifted an aspiring producer and rapper named Ray3rd a brand new home studio, courtesy of Kenny's fans and close collaborators.
After a Twitter meme showing the young artist recording himself on a haphazard smartphone setup went viral, various Twitter users made it their mission to find out who the young kid was, eventually discovering his YouTube page and further sharing his recent "Black Lives Matter" track, which poignantly sees Ray talking about the movement's importance.
someone told me this is his youtube https://t.co/rYrTNJvtbB

— z ?️⃤k (@buckestcowboy) June 9, 2020

Kenny Beats ultimately took it upon him to "find him and get him some equipment," which eventually got him in contact with Ray and his parents. That's when he decided to send him various equipment, including microphones, production tools, and a brand new Apple MacBook Pro. Various collaborators of the beatsmith were also eager to join in, with Guapdad 4000, Finneas, BROCKHAMTPON's Dom McLennon, and even popular music reviewer Anthony Fantano chipping in to support the cause.
I GOT IN CONTACT WITH RAY !!!!! WE ARE SENDING HIM EVERYTHING HE NEEDS !! MORE UPDATES SOON !!! https://t.co/Gxt6lz212F

— kennybeats (@kennybeats) June 9, 2020

Watch Kenny Beats and Ray3rd exchange words below.
For more music news, Kanye West recently interviewed Pharrell for i-D's Summer 2020 issue.
❤️? pic.twitter.com/7ybfS21gTX

— P. (@p_londres) June 10, 2020