Copenhagen Fashion Week SS21 Will Present Both Digital and Physical Shows
A hybrid platform has been introduced so no one misses the presentations.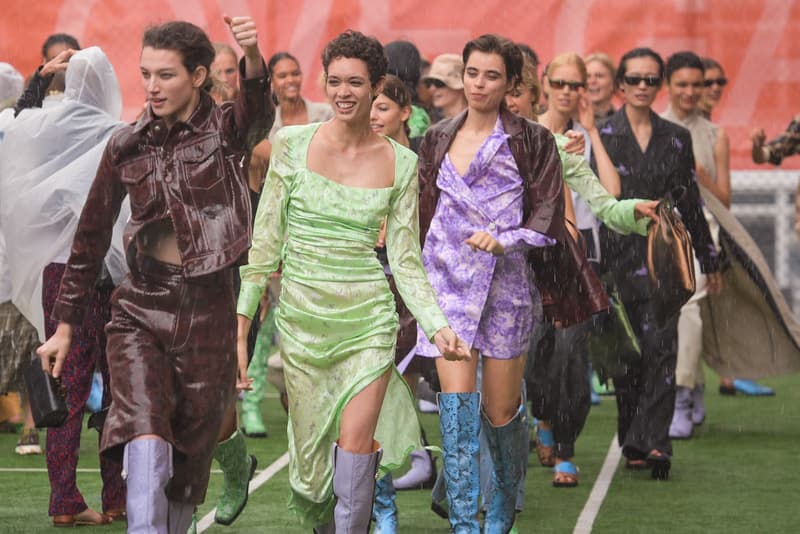 Copenhagen Fashion Week has announced that this year's Spring/Summer 2021 shows will be presented following a new hybrid platform that mixes digital experiences with physical events.
Last month, CFW announced that shows will go ahead from August 9 and will end on August 12. Now, the four-day event will be presented both digitally and in-person, meaning people all around the world won't miss the SS21 runways.
Cecilie Thorsmark, CEO of Copenhagen Fashion Week, has said, "although convinced that digital solutions can never replace the emotional and sensorial experience of seeing collections physically, this edition marks the kickoff of a new era for Copenhagen Fashion Week, where presenting and distributing shows digitally is now more crucial than ever. We're extremely excited to see how this development can foster original creative material and cultivate new relationships with editors, buyers, and consumers."
Some of Scandinavia's best brands will offer live and pre-recorded content this season. It will be overlooked by an advisory board made up of Ganni's founder Nicolaj Reffstrup; Stine Goya's CEO Thomas Hertz; Holzweiler's creative director Susanne Holzweiler; Hope's creative director Frida Bard; and the creative agency MOON's CEO Martin Gjesing.
Although the Danish government is expected to lift the ban on gatherings of 200 people on August 8, this does not mean CPW will be taking a lax stance. Brands are encouraged to be flexible with how their live shows are planned.
In other news, Dior has unveiled its Fall 2020 collection.