Conor McGregor Announces Retirement On Twitter
But will this be any different than his two previous retirements?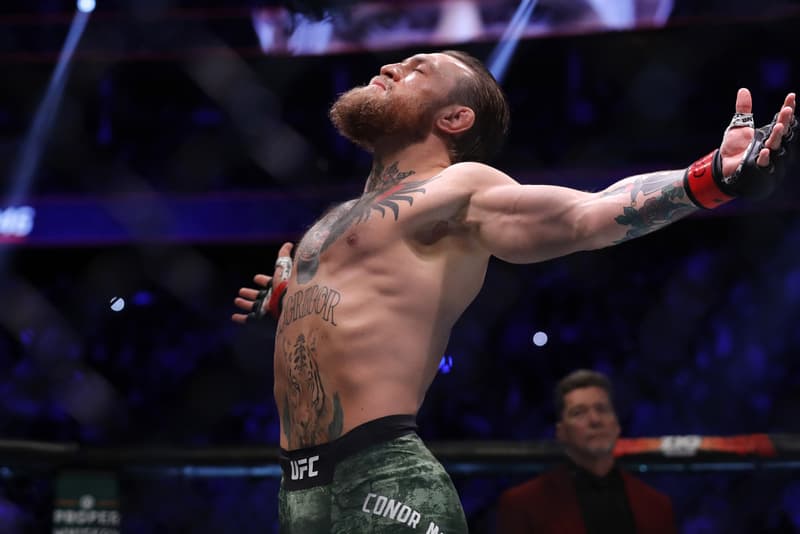 Conor McGregor took to Twitter early Sunday morning to announce his retirement. "Hey guys I've decided to retire from fighting," the Tweet reads. "Thank you all for the amazing memories! What a ride it's been!"
Hey guys I've decided to retire from fighting.
Thank you all for the amazing memories! What a ride it's been!
Here is a picture of myself and my mother in Las Vegas post one of my World title wins!
Pick the home of your dreams Mags I love you!
Whatever you desire it's yours ❤️ pic.twitter.com/Dh4ijsZacZ

— Conor McGregor (@TheNotoriousMMA) June 7, 2020
McGregor last fought in January, after over a year away from the octagon. In that welterweight bout, the Notorious one knocked out Donald "Cowboy" Cerrone in just 40 seconds into the first round, and thus becoming the first UFC fighter to hold knockout finishes in the featherweight, lightweight and welterweight divisions. McGregor walks away from fighting with a 22-4 record.
We should note, however, that this isn't the first time McGregor told the world he was stepping away from fighting, and this may be no different than the others. In a conversation with ESPN, the 31-year-old expressed his dismay with how Dana White and company have handled the current trying times. "The game just does not excite me, and that's that," McGregor said. "All this waiting around. There's nothing happening. I'm going through opponent options, and there's nothing really there at the minute. There's nothing that's exciting me.
"They should have just kept the ball rolling. I mean, why are they pushing [Khabib Nurmagomedov vs. Justin Gaethje] back to September? You know what's going to happen in September, something else is going to happen in September, and that's not going to happen. I laid out a plan and a method that was the right move, the right methods to go with. And they always want to balk at that and not make it happen or just drag it on. Whatever I say, they want to go against it to show some kind of power. They should have just done the fight — me and Justin for the interim title — and just kept the ball rolling."
McGregor had plans to fight three times this year, with his second bout targeting July 11 in Las Vegas — the global pandemic has halted those plans, of course. "I had my goals, my plans, the season. I had everything laid out," McGregor said. "Obviously the world has gone bleeding bonkers at the minute. There's f**k all happening at the minute. They want to throw me up and down weights and offer me stupid fights. I don't really give a f**k. I'm over it."
Dana White had the chance to respond to McGregor's surprise announcement following UFC 250. White told reporters, "Nobody is pressuring anybody to fight. And if Conor McGregor feels he wants to retire, you know my feelings about retirement — you should absolutely do it. And I love Conor. … There's a handful of people that have made this really fun for me. And he's one of them."
It appears that this retirement is more about not having a worthy opponent and a proper timeline for his next fight, rather than being bored of the sport. In the meantime, he's been spending time with his two young children, operating his various business ventures, and helping his mother find a new home.
"We'll see what the future holds," McGregor said. "But for right now, for the immediate future, 2020, all the best to it."
— Conor McGregor (@TheNotoriousMMA) June 7, 2020