Slam City Skates Interviews Skateboarding OG and Supreme Brooklyn Manager Jefferson Pang
Pang riffs on everything from Zoo York to 'Kids' and grabbing Mark Gonzales's sneakers out of a trash can.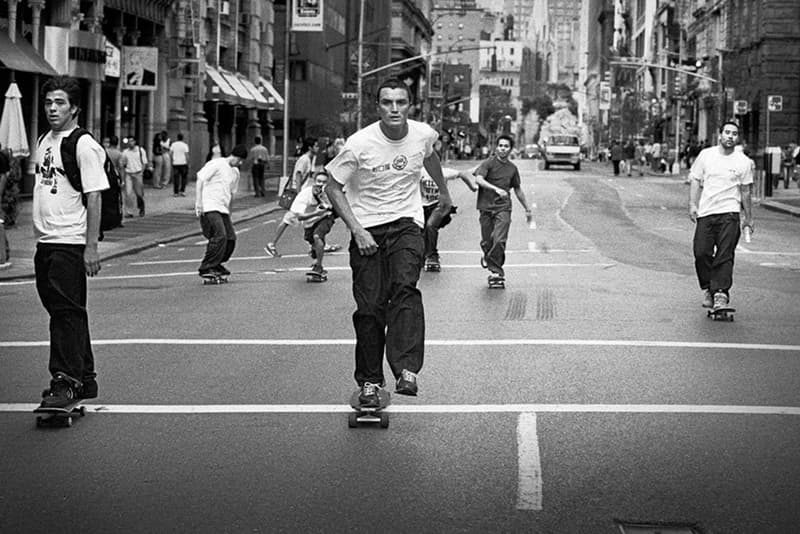 London-based retailer Slam City Skates has released a wide-reaching interview with New York skate legend and current Supreme Brooklyn store manager Jefferson Pang. Discussing everything from his days with the influential Underworld Element skate team to '90s Big Apple skate culture and his role in Larry Clark's seminal Kids, Pang paints a wide-ranging picture of East Coast skateboarding history.
The interview kicks off with Pang talking about the first time he was made aware of skateboarding — as a child, he'd ride a plastic skateboard in front of the Brooklyn apartment building he grew up in, until a neighbor showed him a Powell board and his life changed. "What is this thing?! It was a real, true skateboard and I'd never seen anything like it in my life."
Fast-forwarding, Pang discusses traveling all over New York City to find new spots, venturing everywhere from the Bronx to Staten Island to skate. This adventurous nature lead to various sponsorships, the most notable of which was with Underworld Element — a team that also boasted members like the late Harold Hunter. After UE came Zoo York, a time that Pang recalls fondly: "Zoo York was still a small business, but it felt great, man. It was like going home. Those guys took really good care of me."
Moving on to Kids, the DIY nature is first and foremost, with Pang saying "Larry [Clark] shows up all, "I'm gonna make a movie!" and Harmony Korine like, "I'm gonna make a Salt n' Pepa music video!" I'd never even seen Harmony with a camera, let alone know that he was a director or filmmaker or anything. Then that whole thing happened."
The interview concludes with Pang sharing his thoughts on Tyshawn Jones ("his skills are above and beyond anybody on the planet, he's just super-human") and his favorite skate sneakers — OG Vision Street Wear shoes he took from Mark Gonzales after the Gonz threw them in a trash can.
See the full 12,000-word plus conversation at the Slam City Skates website, and for more from the world of sports check out the NBA's plans to resume its season at the end of July.