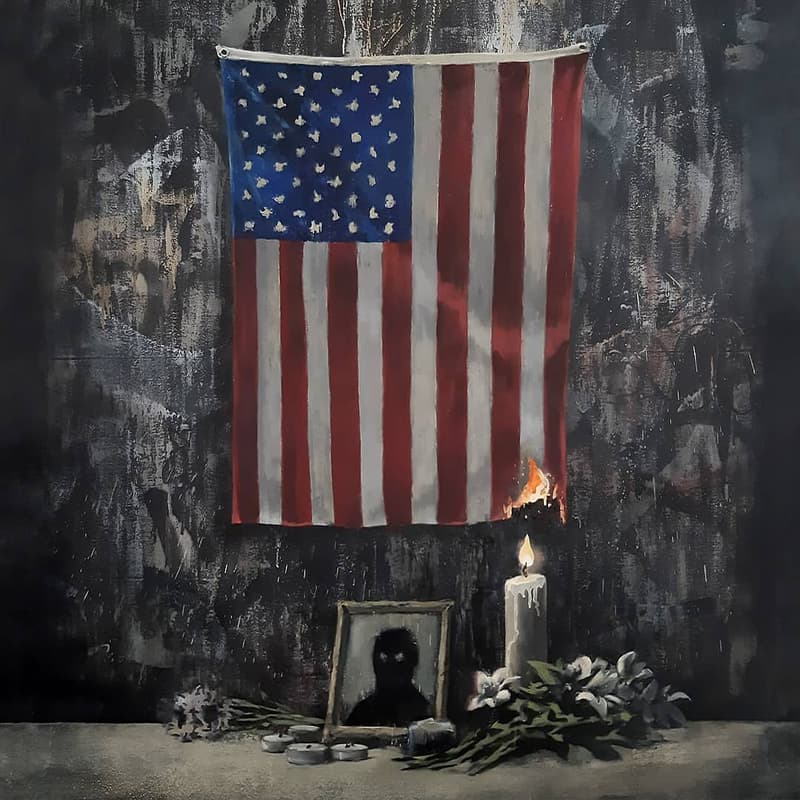 1 of 3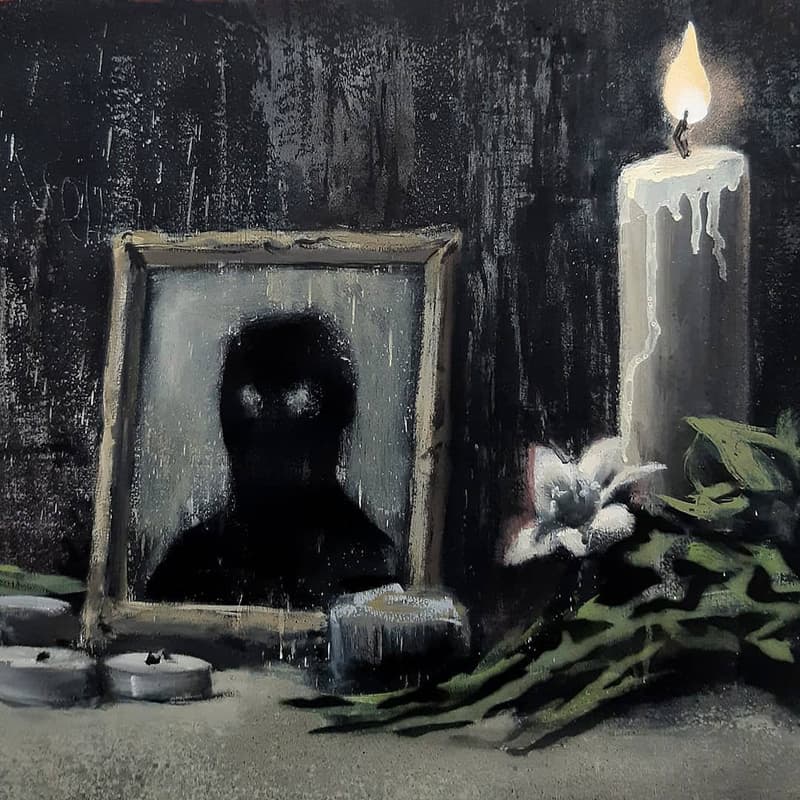 2 of 3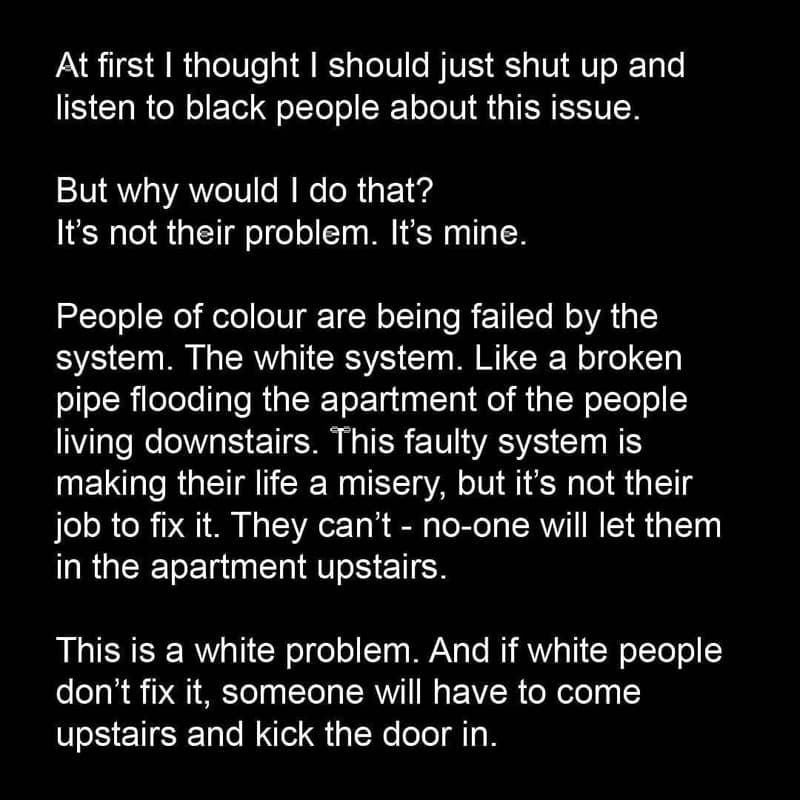 3 of 3
Banksy Honors Black Lives Matter with Latest Work
The somber yet striking painting is accompanied by a statement from its reclusive artist.
---
Ever-reclusive British street art icon Banksy has resurfaced, posting a new work on Instagram in solidarity with the Black Lives Matter movement. Somber in shade yet undeniably striking in presentation, the painting shows a memorial centered around a portrait of a ghastly figure, accompanied by a lit vigil candle that's beginning to burn a US flag.
The piece is a tact acknowledgement of Banksy's support for Black Lives Matter and social justice initiatives following the tragic death of George Floyd. It's also accompanied by a full statement from the artist himself:
"At first I thought I should just shut up and listen to black people about this issue. But why would I do that? It's not their problem, it's mine.

"People of colour are being failed by the system. The white system. Like a broken pipe flooding the apartment of the people living downstairs. The faulty system is making their life a misery, but it's not their job to fix it. They can't, no one will let them in the apartment upstairs.

"This is a white problem. And if white people don't fix it, someone will have to come upstairs and kick the door in."
Although Banksy has managed to keep his identity secret during his prolific career, he's never shied away from politically-charged artworks. In the last few years, the mysterious creator has drawn attention to homelessness in Birmingham with a Christmas-themed mural, created a stab-proof vest for popular rapper Stormzy and painted a poignant portrait of an immigrant child in Venice.
See the piece and the post above. In other art news, Washington, DC mayor Muriel Bowser recently authorized a 50-foot "Black Lives Matter" mural on a DC street that leads to Lafayette Square and the White House.